Drive an
Acura NSX


On a Racetrack!
It's back. After more than 10 years since the first generation, the Acura NSX has returned with all new, state-of-the-art supercar technology – and performance. That Acura chose to release the road car and a GT3 racecar version at the same time is an enormous statement of intent and confidence in the new NSX platform. read more >
Some may have argued that the original NSX was a high on performance but bland in appearance. That argument won't wash with the new NSX. Sculpted to a beautiful purpose, the new NSX dazzles in both appearance and performance.
With hybrid electric power to all four wheels upping the twin-turbo V6 to 573 total horsepower, the new NSX leaps to 60 MPH in just 2.7 seconds, and keeps going to a 191 MPH top speed. Managing all that power is a 9-speed, dual clutch gearbox with steering wheel-mounted paddles that changes gears seamlessly and with amazing swiftness.
It takes more than an engine and gearbox to produce great performance. Chassis dynamics are crucial to controlling power and delivering a breathtaking driving experience. The NSX's all-aluminum chassis uses a different manufacturing process at different points to optimize strength, rigidity and safety. The result is uncannily precise handling during braking, turn-in and corner exit. Third-generation magnetorheological (MR) dampers respond to the road more than 1000 times per second, keeping the car firmly planted while delivering precise feedback to the driver.
The styling is beautiful to behold and in this car, beauty is more than skin-deep. The NSX's designers thought about how the design affects the driving experience. Small, but important details include the front wheel arches that are visible from the driver seat in the same way the front wheels are visible to a Formula 1 driver. As a result, the corner apex's are easily aligned with the inside front tire. The slender A-pillars offer a near wrap-around view from the cockpit. In fact, Acura states that there was one unassailable design rule; every aspect of the car must serve a purpose. So while NSX aesthetics are unmistakable, they're not simply a matter of allure. Every character line, body panel, shape and crease; every air flow intake and outlet; every proportion and ratio is optimized to support its dynamic performance.
Yet, it's not only about the numbers or the dazzling technology. This is a car that delivers sublime performance on the road and on the track. It's the right blend of raw and refined to inspire the confidence needed to explore its amazing limits. With four driving modes, from "Quiet" to "Track," the NSX can be fine-tuned to deliver more aggression with every step.
With the bulk of its weight near the middle, the NSX displays neutral balance through the apex. Then, thanks to,"torque vectoring," you can feed the power confidently from apex all the way to corner exit with a touch of oversteer before its mind-bending acceleration takes over. When the next corner arrives, braking is a matter of pressing hard on the pedal and letting the systems dial in the fine modulation for you. As a result you can shorten the brake zone by a few a precious yards. Other cars may be more wild and raucous, but the NSX wasn't made to be loud. It was made to achieve automotive perfection, and let you find driving perfection.
less >
Acura NSX

190 MPH
573 HP
3.1 S
US$170.000
In 1991 the Acura NSX proved that supercars don't only come from the Emila-Romana, Bavaria or the English Midlands. Japan's first true supercar forced every car maker to raise their game. Now, the NSX is back. And it's higher tech, faster and more beautiful than its predecessor. This is a car that rewards its driver with sublime performance that makes you better behind the wheel. The only place to drive it on track in Las Vegas is at Exotics Racing.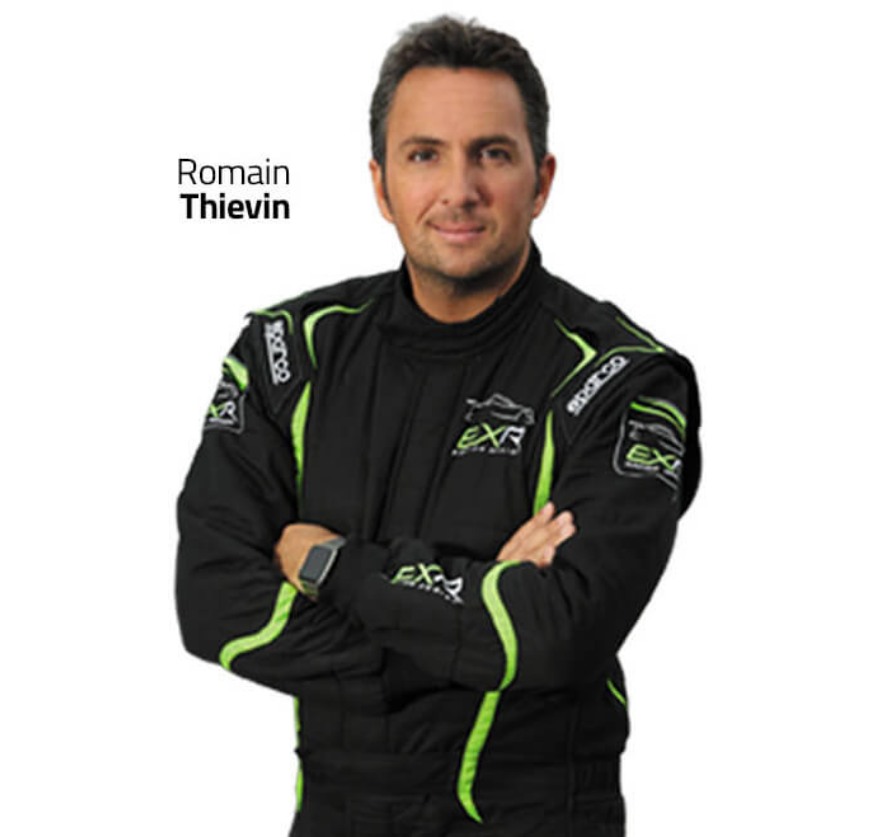 Tips From A Pro
"The Acura NSX is the ultimate point and squeeze car. With all-wheel drive capability and the instant torque of the electric motors, matched to an ultra-dynamic chassis and lightning fast 9-speed gearbox, just point it where you want to go and squeeze on the power as fast as you dare. The NSX will respond to your every input and then tease you for a little more. A pussycat on the road turns into a wildcat on the track with the agility, power, and grace of a panther."
ITINERARIO PARA CONDUCTORES
Nuestro equipo de anfitriones de carreras te guiará a través de la experiencia completa.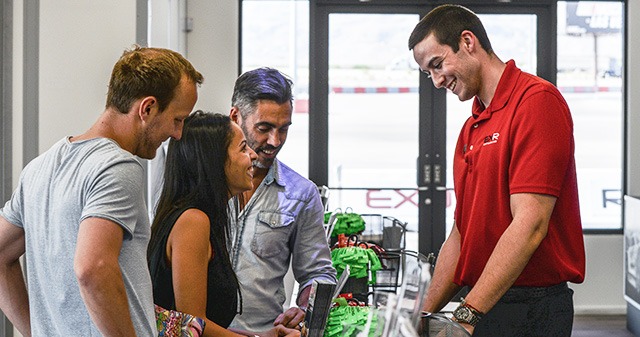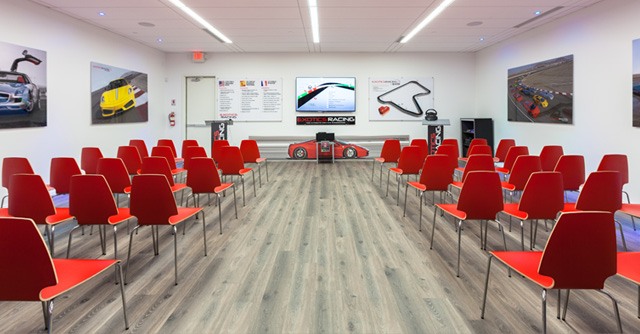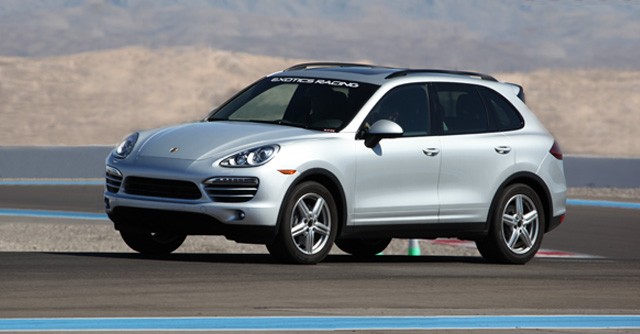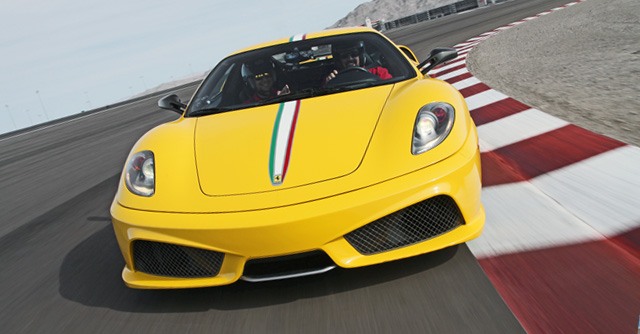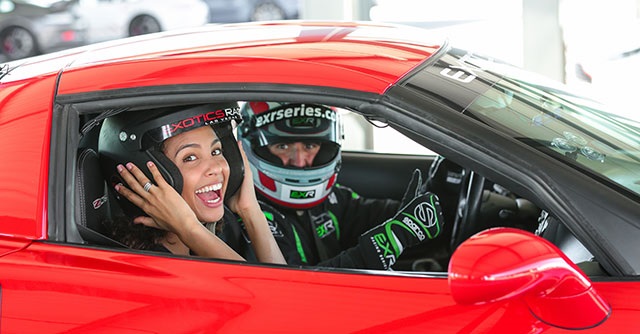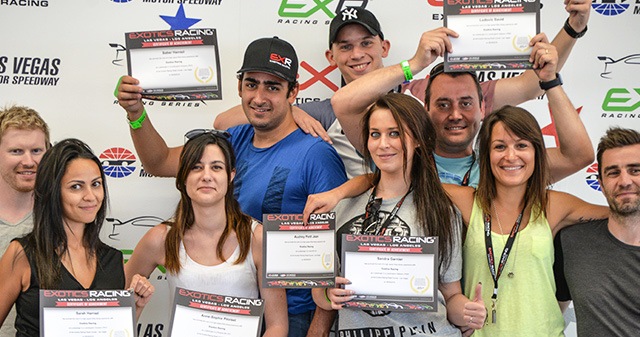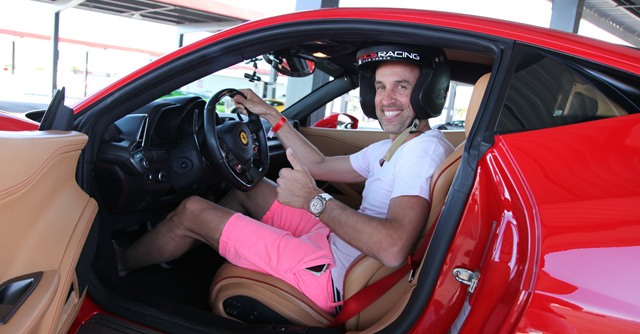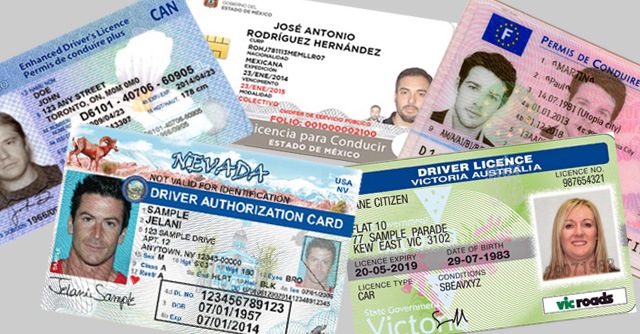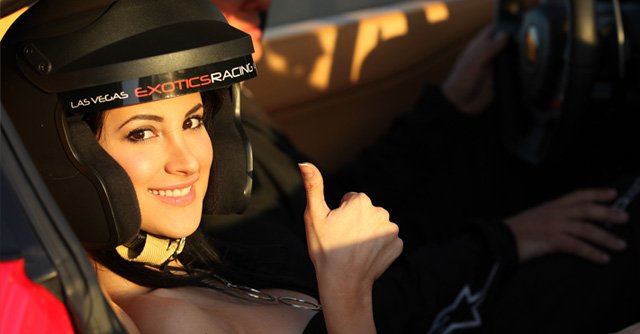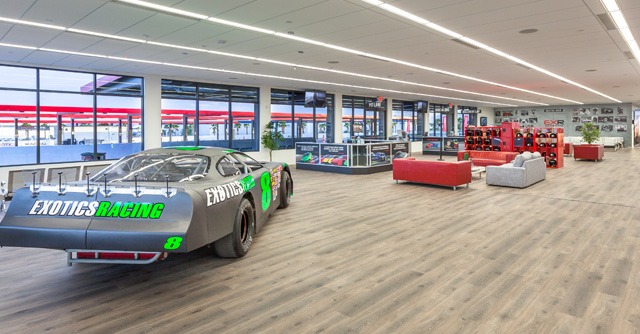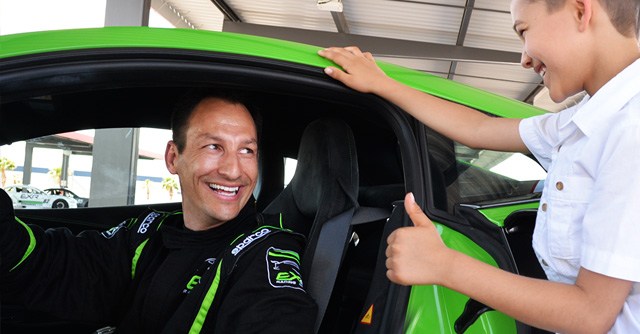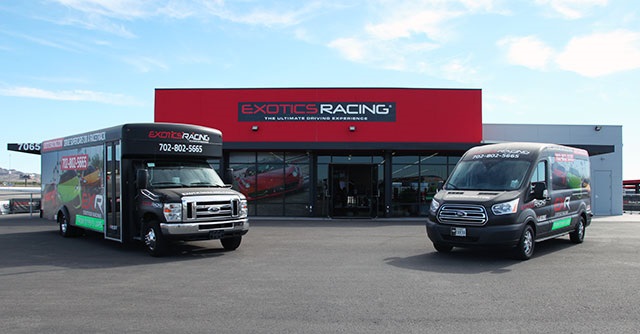 SUPERCAR DRIVING EXPERIENCES
Our Las Vegas location is at SpeedVegas Motorsports Park, just 15 minutes from the world famous Las Vegas Boulevard. Our exclusive 1.3-mile racetrack was designed by professional racing drivers to highlight our supercars performance capabilities. You'll find an example of many turns found on the world's greatest racetracks including hairpins, double apex corners, fast sweepers, chicanes, 90-degree corners and even a banked turns as well as large runoff areas, the latest high-tech safety barriers, and even the only in-ground LED lighting system in the US.

2,000 ft

Main straight away

1.3-mile

track length

7

days open

10

turns

140 mph

top speed

15 min south

Off the las vegas strip
TIME TRIAL WORLD CHALLENGE BY EXOTICS RACING
ONLY at Exotics Racing!
You never know how fast you are until you come to Exotics Racing! Challenge your driving skills on a racetrack behind the wheel of our supercars and take part of the world's largest motorsports competition, exclusively at Exotics Racing Las Vegas.
After each driving experience, whether you want to race against the clock or a friend, our automatic live and online ranking allows you to compare your laptimes and rank against other drivers. There is no exception, every driver is timed on our racetrack and therefore is a competitor of our World Challenge!
Who will be the next fastest driver at Exotics Racing?
82 Reviews
Over 400,000 Happy Customers! We've become a top rated racing attraction in Las Vegas. See what others have to say about their exciting driving experience at Exotics Racing.

septiembre 17, 2018
Best experience of my life so far and I waited 4 years to have it. I drove the GTR and the NSX and I enjoyed the NSX instructor the most. He was friendly, nice, professional and he really made it feel like a never before experience. He helped me really work on my apexing and I could tell he really loved his job and made it feel like I was in good hands.

septiembre 14, 2018
*** is one of the best instructors I've ever had. One of the main reasons I return to drive her is because of his knowledge and expertise. I would like more choice in cars available, maybe some BMW M vehicles, or a Ford GT

septiembre 3, 2018
Had a blast! My instructor kept it super simple to help me get a great lap time and as much freedom as possible! I chose the Acura NSX and loved the handling and simplicity.

agosto 21, 2018
Had an absolute blast. Love it, instructors were great. Cars in excellent condition. Have been many times, can't wait to come back.

julio 30, 2018
*** was an excellent co-pilot and coach. The NSX was truly amazing and now have the bug to try other cars. Exotic Racing crew was very well organized and experience was as described on web site (no surprises) All staff was super friendly, accommodating, and my brother and I will be back! Thx all! ***

julio 13, 2018
overall a stellar experience. thoroughly enjoyed the cars and the instructors. The track is sufficiently challenging and the instructors are eager to put the cars through the paces.

junio 26, 2018
Such an awesome experience! They are so friendly, professional, and great at what they do. Definitely need to come back and do this again when we come back to LV. I drove the nsx and my husband drove a ferrari. My instructor was very calm and informative the entire time I was driving. I urge anyone coming to vegas to try this out.

junio 26, 2018
It was top shelf fun and Buddy was great!

junio 5, 2018
Everyone was great. We got there about an hour early and we were able to go to the early session instead of having to wait. Jarrett was amazing, he helped me set this us for our party of 28. All of us had an amazing time. The drivers were really nice and most importantly everyone came back in 1 piece and with memories to last a lifetime!

mayo 29, 2018
I highly recommend EXR. Everything about the company and the experience was great. Ordering and booking the experience was easy. Customer support before, during and after the track day was great. Instructors and all support crew are helpful and a pleasure to be around. Just an all around great experience. I have done it twice now (2016 and 2018) and both times were wonderful.
OUR SUPERCARS
The world's largest fleet of exotic cars with over 50 cars and 19 models to choose from including the hottest cars by Ferrari, Lamborghini, Aston Martin,
Porsche, Corvette, Audi and Mercedes. All cars are equipped with paddle shifters to accommodate all skill levels and board dash
cameras to capture every moment of your Exotics Racing experience.