Drive a
Porsche 718 Cayman GTS

On Our Racetrack!
In 1957, Porsche, still a young company at the time, was already well known for defying automotive conventions. When they released the 718 Spyder in a variety of iterations, it continued to forge a successful path on the racetrack with two class wins at Le Mans and at the Targa Florio overall. Today, Porsche continues to defy automotive convention with the new 718 Cayman GTS. While others are adding cubic displacement to their engines in the quest for more horsepower, Porsche once again takes a lesson learned from winning at Le Mans, and installs amidships in the 718 Cayman GTS a flat-4 turbocharged engine producing 365 horsepower. read more >
In a car as low, lean and well-balanced as the 718 Cayman GTS, that's all the power needed to get from the exit of one corner to the entry of the next joyously fast. It's in the corners, where the 718 Cayman GTS turns the joy into unequivocal exhilaration.
Equipped with Porsche Active Suspension Management (PASM) the GTS sits 20 millimeters lower than a standard 718 Cayman S. With shorter springs, stiffer anti-roll bar and optimum balance from the mid-engine position, the 718 Cayman GTS, like its fore-bearer, the 718 RSK, is a cornering dynamo. On track through constant radius corners as well as through quick direction changes, it inspires the kind of confidence to push a little harder to earn an even more rewarding cornering experience.
With such great visibility from the driver's seat, and chassis that offers as refined a feedback as the Porsche 718 Cayman GTS, the standard for defining a true driver's car has been raised.
less >
Porsche 718 Cayman GTS

180 MPH
365 HP
4.4 S
US$84.430
The Porsche 718 Cayman GTS has a lineage back to the legendary 718 Spyder of 1957. But the 2018 718 Cayman GTS is a modern wonder of driving perfection. Its compact chassis with the mid-engine mounted 2.5-liter turbo-charged boxer-4 is as well-balanced as any car could be. And thanks to its lower, stiffer sprung suspension, the 718 Cayman GTS is super agile to handle corners with unflappable grace. Drive one today in Las Vegas.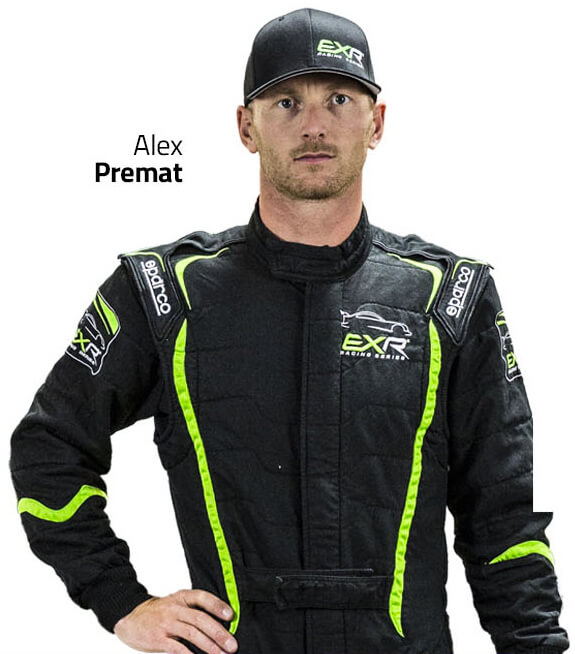 Tips From A Pro
"Put on your dancing shoes, because the Porsche 718 Cayman GTS wants to boogie. This car isn't about top speed – even though it tops out at 180 MPH – it's about the corners. Fast corners, slow corners, decreasing radius corners and every other kind of corner you can think of is a real treat from behind the wheel of the 718 Cayman GTS."
ITINERARIO PARA CONDUCTORES
Nuestro equipo de anfitriones de carreras te guiará a través de la experiencia completa.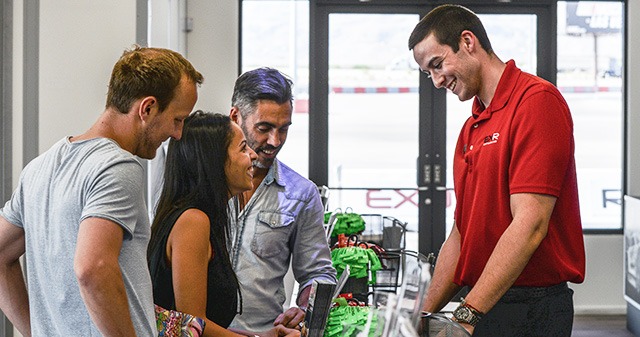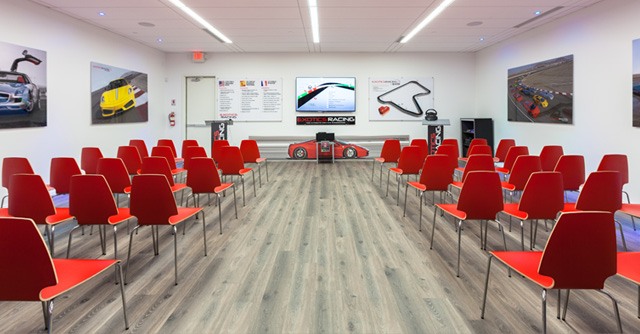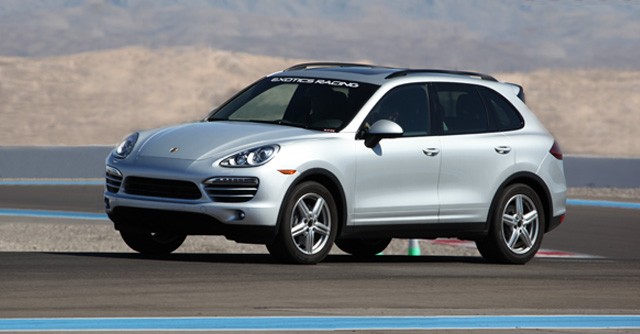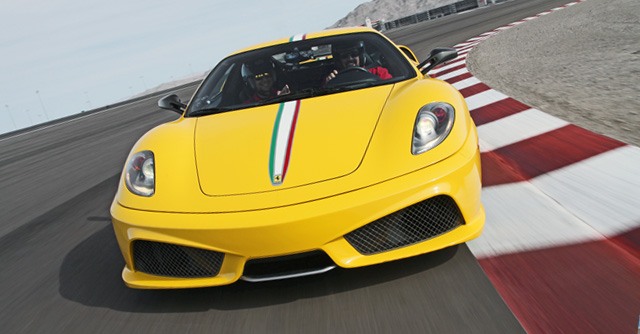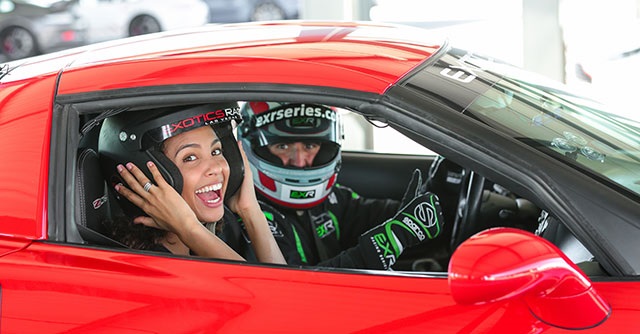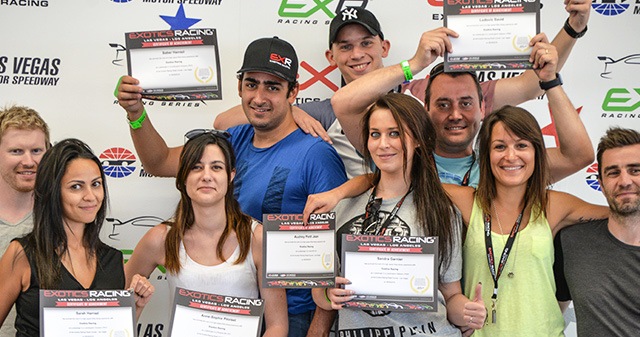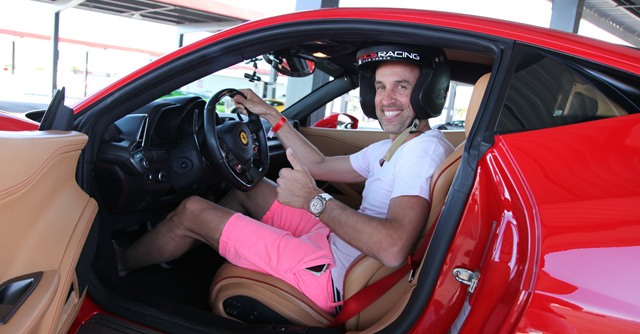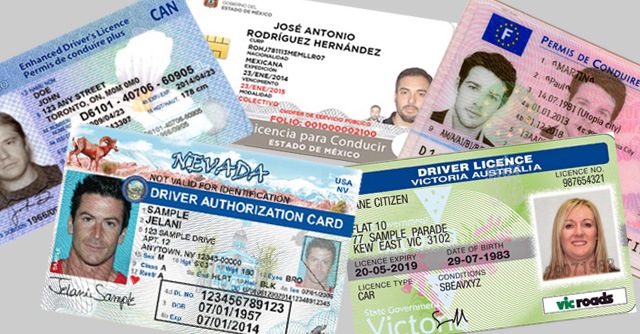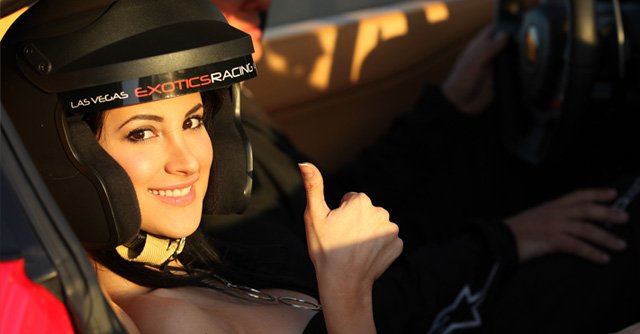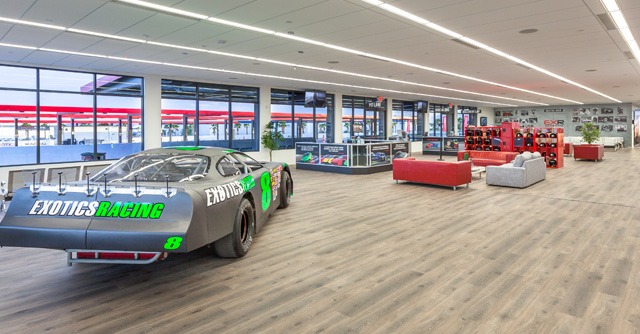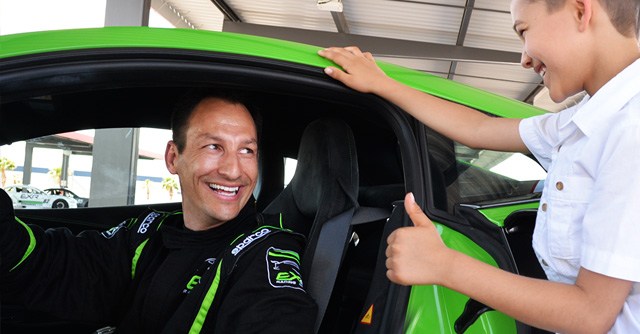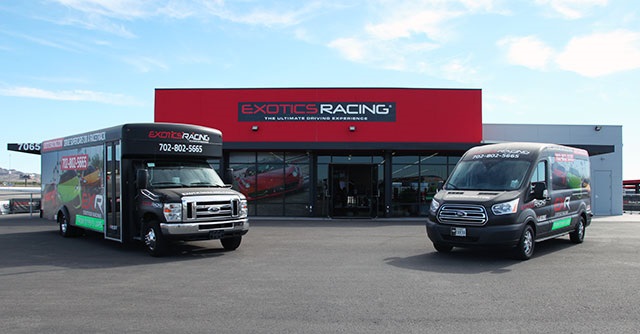 TIME TRIAL WORLD CHALLENGE BY EXOTICS RACING
NEW and ONLY at Exotics Racing!
You never know how fast you are until you come to Exotics Racing for the Michelin Time Trial Challenge! Challenge your driving skills on a racetrack behind the wheel of our supercars and take part of the world's largest motorsports competition, exclusively at Exotics Racing Las Vegas.
After each driving experience, whether you want to race against the clock or a friend, our automatic live and online ranking allows you to compare your laptimes and rank against other drivers. There is no exception, every driver is timed on our racetrack and therefore is a competitor of our World Challenge!
Who will be the next fastest driver at Exotics Racing?
Porsche 718 Cayman GTS Gallery
150 Reviews
Over 260,000 Happy Customers! We've become a top rated racing attraction in Las Vegas. See what others have to say about their exciting driving experience at Exotics Racing.

mayo 29, 2017
The instructors were thorough, experienced and fun! Can't wait to do this again!

mayo 16, 2017
I had a phenomenal experience here! The staff are all very welcoming, helpful and clearly love what they do. Their enthusiasm for racing is absolutely contagious. I did a 7 lap racing experience and as soon as it was over I wanted to do it all over again! I am already planning my next trip out. The instructors are professional drivers who are patient and encouraging. They really do a phenomenal job building your confidence as you progress through each lap which in turn helps to improve each lap time. All you have to do is listen to the critiques and advice they give you. I significantly improved my time with each lap. Before you get behind the wheel, there's a safety and rules briefing. It's a lot of information to take in, but don't worry. After the briefing you go on an "exploratory" lap around the track to get a feel for it. Then you get to race! A professional driver is in the passenger seat the whole time and will direct you as needed during your laps so again, no worries if you didn't catch all the info at the briefing. I did 7 laps, but honestly, by the 7th time around the course I felt like I was just really hitting my stride. I would recommend around 10 laps if you can. 7 laps is a good taste though. I also stayed in the one car for all laps, which I also recommend, in order to get familiar with the car and track and then you can really push your limits! Honestly, this was one of the most fun experiences I've ever had and I can't wait to go back! I cannot recommend it enough. (P.S. Definitely do at least 7 laps. It goes by so fast! You can purchase more laps before/after you race).

enero 24, 2017
Everything was great ! :) I was satisfied with everything ! :) I would like to do it again !

enero 13, 2017
My son drove the Porsche his 18th birthday! He loved it! Thank you!

octubre 20, 2016
A very fun experience and great customer service from all; especially host ***, orientation driver *** and instructor ***.

septiembre 13, 2016
Amazing!! Good support and friendly and helpful people! Recommended!

agosto 24, 2016
Drove the Cayman GTS and then the Lamborghini Huracan. What an experience, and WOW is that Huracan fast. What a great time and I'm definitely coming back!!

agosto 15, 2016
Great, enthusiastic and knowledgeable instructors. Helpful reception staff. We felt that we were treated well for the money paid and it was a very valuable gift to be able to celebrate together.

agosto 15, 2016
All of the staff were extremely helpful, and really truly tried to make it a wonderful experience. I was there as a birthday present from my wife, and had the enjoyment of 5-laps with the Cayman GTS, and 5-laps with the 911 GT3. My instructor was very positive, informational, and best of all "spirited" - getting excited with my improvements, causing me to become more confident, and drive better with each lap. Will I do this again? You betcha! Loved every minute of it!!!

marzo 16, 2016
All of the staff we came into contact with were very welcoming, helpful and warm. My little brother had been to the track in Vegas and insisted we try it out during a trip to LA. I intended to choose the ride along option but my little brother insisted I drive my own car. After hesitating for a while I agreed & am I ever glad I did! It was such a rush to get into a car I would never otherwise get into & drive....What a rush to get a car going over 100mph around a track. Whats best is all your nerves are calmed as your enthusiastic staff is with you guiding + encouraging the entire time!
OUR SUPERCARS
The world's largest fleet of exotic cars with over 50 cars and 19 models to choose from including the hottest cars by Ferrari, Lamborghini, Aston Martin,
Porsche, Corvette, Audi and Mercedes. All cars are equipped with paddle shifters to accommodate all skill levels and board dash
cameras to capture every moment of your Exotics Racing experience.