Porsche 911 GT3 RS


There is No Substitute
Where to begin with the new 911 GT3? The chassis has been fully recalibrated to accept the 500 horsepower from the 4-liter, naturally-aspirated flat-6 engine driving the rear wheels. The suspension's updated active shocks keep the wheels fully controlled whether that's riding the bumps in the road, or confronting lateral g-loads. The body has been sculpted to retain the quintessential 911 shape, yet harness the air around it to even greater affect. read more >
So where to begin? The ignition start button would be best.Once you do, the feral howl coming from the sport-tuned exhaust acts like a cheerleader exhorting you to go faster, and push a bit harder. The steering is light, yet remarkably direct. Feedback is precise, almost prescient. Grip is prodigious, but not in a sticky, gummy way. It's the kind of grip that gives you the confidence to point the car into corners with the least amount of speed scrubbed, or if lap times aren't important, to go just a touch over the slip angle purely for laughs. Soon you'll discover that purpose and pleasure become one and same when ensconced in the 911 GT3's carbon-shelled racing seats.
Ask more of the 2018 Porsche 911 GT3, and it delivers. Every car has its limit, but finding it in the 911 GT3 won't be easy. It simply likes to go, and keep going. The carbon ceramic brakes won't fade even under the most intense lapping session. The chassis just seems to sharpen the more its pushed.
With a dry-sump lubricated engine, taken straight from the 911 RSR, with a stiffened crankshaft and updated valves with lower spring rates for better response, will run up and down its rev range until the fuel runs out without a single complaint. Speaking of revs, the 911 GT3 will pull from as low as 2000 RPMs, but the sweet spot lies between 5,500 and 8,000 RPMs. It's no wonder this engine has helped Porsche win sports car races around the world over the past two seasons.
The track is where this car belongs. Accelerating without regret out of corners, rocketing down straights, braking deep into corners and kissing apexes is how you find its happy place, and yours.
less >
Porsche 991 GT3 RS Gen2

200 MPH
520 HP
3.1 S
US$250.000
Is it possible to make a great car even greater? According to Porsche, it is. The second generation of one of Porsche's most acclaimed cars ever – the 991 GT3 RS – has arrived in America, and the first one is here at Exotics Racing in Las Vegas. The first-generation version holds the track record here, so it's a sure bet the second-generation edition will only be better. How much so? Porsche says the second generation 991 GT3 RS is nearly 10 seconds a lap faster than the first generation around the Nürburgring's Nordschleife circuit. If there is such a thing as supercar perfection, you can now find it at Exotics Racing in Las Vegas.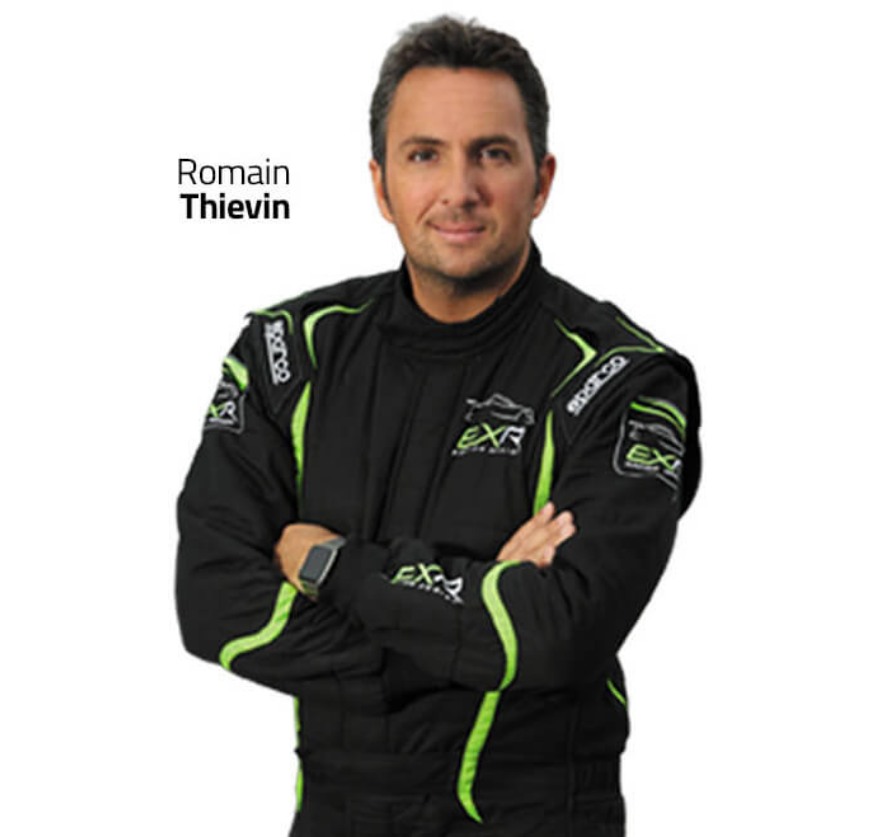 Tips From A Pro
"Pros know the difference between a racecar and road car. Most of the time, there's no comparison, but with the 991 GT3 RS, the gap is almost non-existent. The cornering ability, throttle response, braking and power are so perfectly tuned to the racetrack making this car a complete joy to drive again and again"
ITINERARIO PARA CONDUCTORES
Nuestro equipo de anfitriones de carreras te guiará a través de la experiencia completa.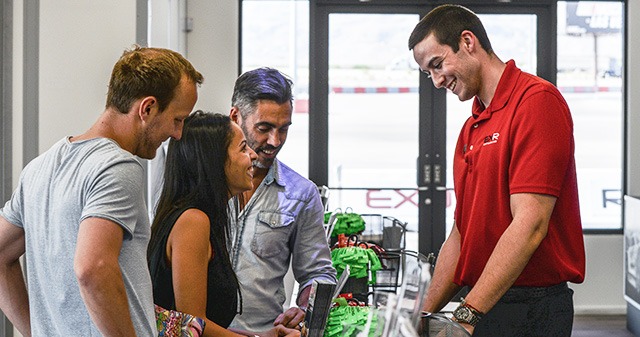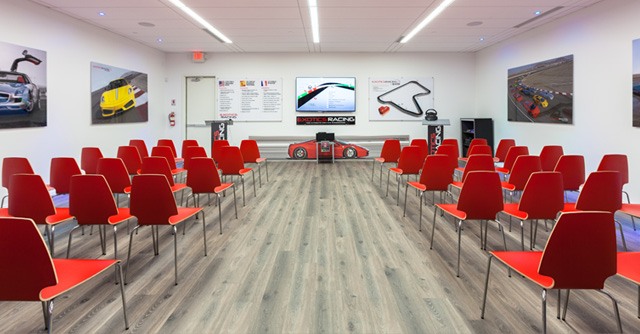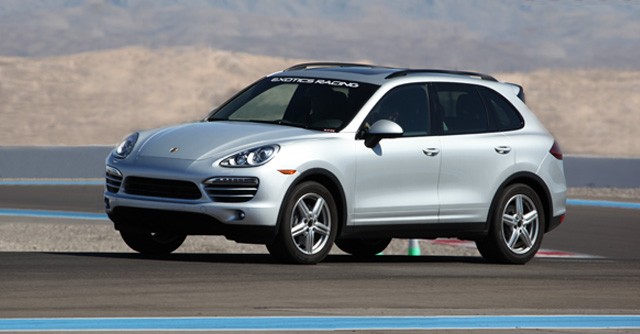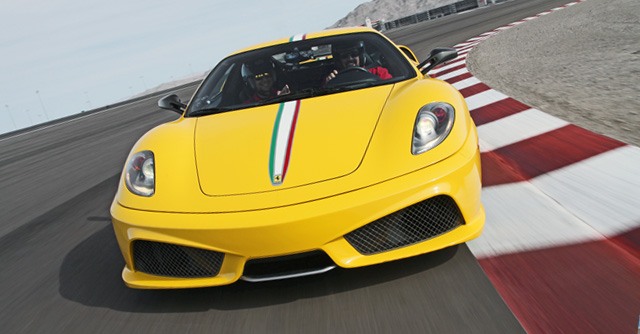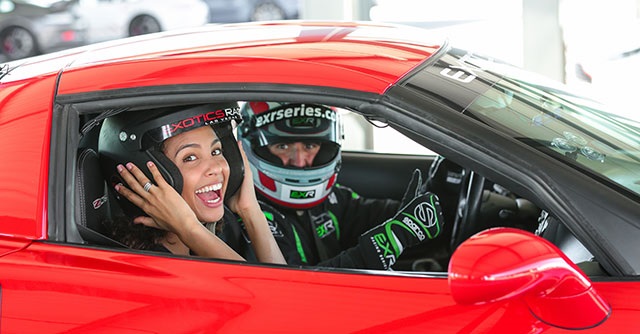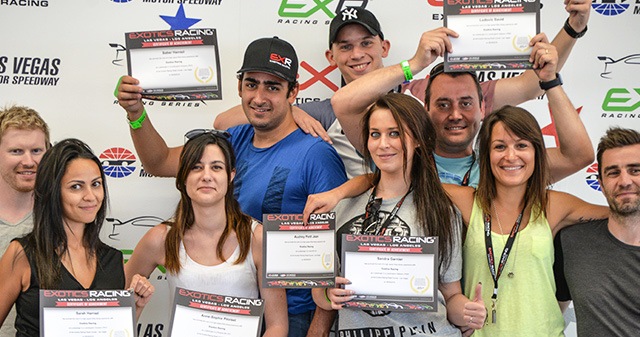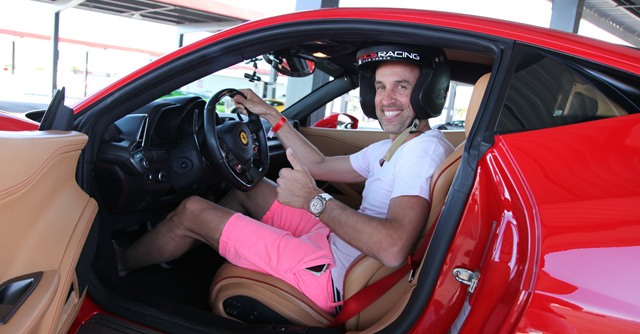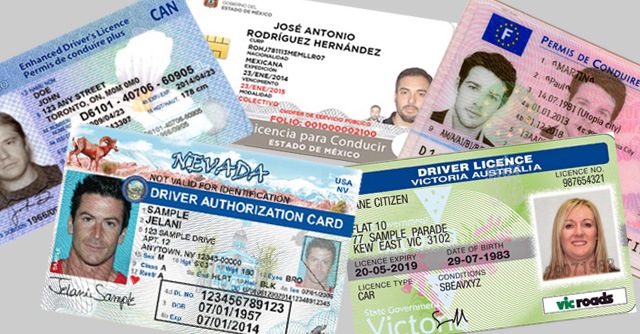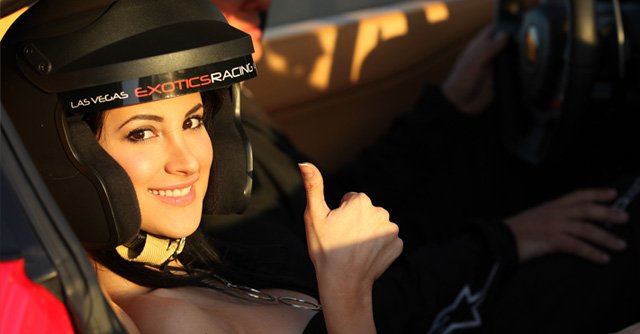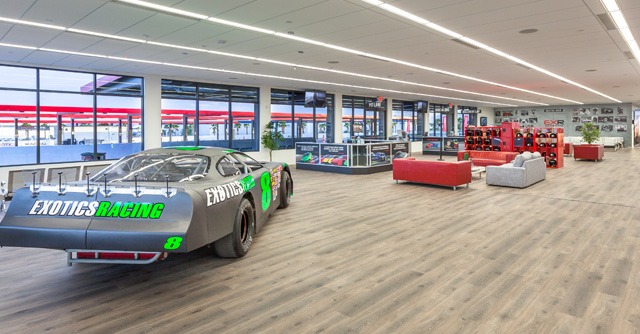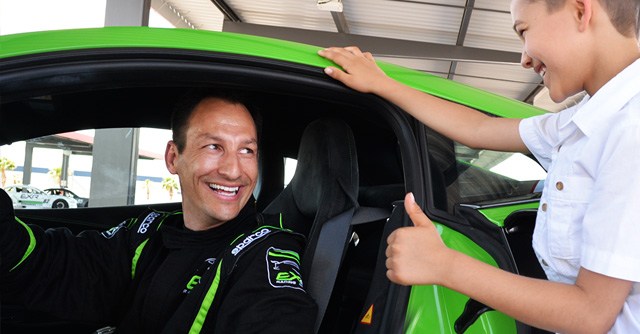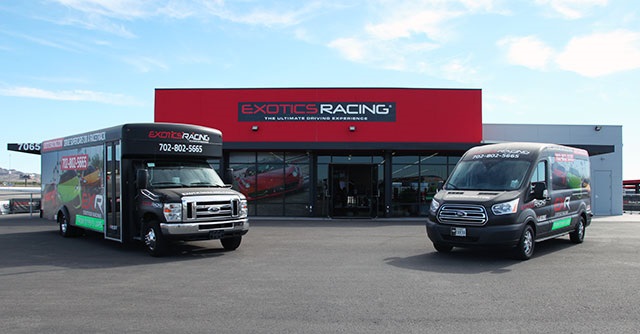 TIME TRIAL WORLD CHALLENGE BY EXOTICS RACING
NEW and ONLY at Exotics Racing!
You never know how fast you are until you come to Exotics Racing for the Michelin Time Trial Challenge! Challenge your driving skills on a racetrack behind the wheel of our supercars and take part of the world's largest motorsports competition, exclusively at Exotics Racing Las Vegas.
After each driving experience, whether you want to race against the clock or a friend, our automatic live and online ranking allows you to compare your laptimes and rank against other drivers. There is no exception, every driver is timed on our racetrack and therefore is a competitor of our World Challenge!
Who will be the next fastest driver at Exotics Racing?
Porsche 991 GT3 RS Gen2 Video
Porsche 991 GT3 RS Gen2 Gallery
101 Reviews
Over 260,000 Happy Customers! We've become a top rated racing attraction in Las Vegas. See what others have to say about their exciting driving experience at Exotics Racing.

diciembre 22, 2016
Best staff ever!! Not only do they teach everyone how to get a fast lap but they are very friendly and love to have a laugh. Great experience overall and would highly recommended !

diciembre 20, 2016
I was extremely satisfied with my experience! I ordered online and it was simple and easy to select the car I wanted. When I got there all of the host staff were extremely friendly and professional. They were all really hyped up about the cars and knowledgeable. My instructor was really friendly as well and definitely knew what he was doing to help me go faster on track! Adding another car was great and driving the new NSX was a blast! That and the Porsche 911 GT3 RS made for an amazing day

diciembre 6, 2016
Exotics is an incredible experience that I will never forget. You can't put a price on that and it is worth every single penny. I am always so amazed at the quality of instructors. Thanks exotics for making my trip to Vegas one I will never forget!!!

noviembre 14, 2016
Best time the instructor are great they will help you get the most out of your time in the cars

noviembre 7, 2016
I have done many similar experiences but EXR has my favorite track and the best instructors.

noviembre 7, 2016
Epic! What a thrill for this first timer behind the wheel of your beautiful cats! I became one with my coach and the car! He was an awesome instructor!

mayo 20, 2019
I've been a fan of motor sports for most of my life. I've raced off road and on road motorcycles since I was a kid. But driving cars of this caliber is not something I would have ever thought I could do. Thanks to Exotics Racing, not only did I get to drive several exotic cars, but they were very good at teaching me how to get the most speed out of the cars and myself. No way could you ever experience this kind of thrilling speed on the street. These cars were built for the track, and this is the place you can experience pure car driving nirvana. Thanks again Exotics Racing. See you next year, or sooner.

marzo 26, 2019
French owner (forgot his name) is a wonderful copilot! Bumpy track but a nice big straightaway for 120 mph! Great fun!

marzo 14, 2019
The best exotic car racing experience I had. I am very passionate about cars and so do not miss any opportunity to get in any type of car and drive / race and out of everything I did this was hands down the best experience. This is a proper racing experience, with the instructors giving you relevant advice and egging you on to go faster. It's not like other experiences where the staff are more worried about the car than you having a good time. As I arrived a little early I got the chance to sit in / look at / touch all of the cars that were booked for the day, this in itself was fun. I started racing with the Cayman GTS, mostly to get a feel for things, ***, the instructor for that car immediately noticed some issues in where I was looking and gave me very good feedback on how to fix that. I continued with the Nissan GT-R, with the same instructor and we got to perfect the part about looking at the correct thing. Having seen the McLaren in person I just had to try it out, so went out for a few laps with ***, the instructor for that car. He was the one who gave me some good tips about perfecting my braking technique, especially in a track environment (I am more used to racing on gravel). The last car that I tried, and my personal favourite, was the Porsche 911 GT3RS. The car in itself is amazing, it's very forgiving but it also give impressive feedback to the driver. This made me want to achieve great lap times and with ***'s help I was able to. He helped me work on the more subtle stuff such as being smooth at the right time and being properly fast when needed in order to get good, clean, fast and consistent laps. I liked it so much that I actually got a second set of 7 laps with the GT3RS and was able to improve further.

diciembre 28, 2018
Ymmso. And grandson had a fabulous time! The smiles on their faces were from ear to ear. This is a very costly experience so it's a once in a lifetime event.
OUR SUPERCARS
The world's largest fleet of exotic cars with over 50 cars and 19 models to choose from including the hottest cars by Ferrari, Lamborghini, Aston Martin,
Porsche, Corvette, Audi and Mercedes. All cars are equipped with paddle shifters to accommodate all skill levels and board dash
cameras to capture every moment of your Exotics Racing experience.