Drive a Lamborghini Huracan Performante On a Racetrack!
Lamborghini has never been a company to hold back. Why stop at the mightily fast Huracán when they could go one better with the Huracán Performante? read more >
As the name implies, this Huracán is about performance, meaning that everything has been lightened, strengthened and spooled up. This makes the Performante the track version of the standard Huracán or the road-going version of the Huracán Super Trofeo. Either way, it makes for the quickest, most nimble and enthralling Huracán to date. To back up this claim, the Huracán Performante broke the lap record for a production car on the Nürburging's Nordscheife circuit in March of 2017.
So now the car is more aero, stiffer and lighter. Why stop there? Benefitting from all of Lamborghini's GT3 motorsports experience, the normally aspirated, 5.0 liter V10 engine has been improved from the crankcase to the heads. Fluid dynamics have optimized both the intake and exhaust to improve responsiveness across the rev and torque range. The result is 640 horsepower at 8,000 RPM that enables a 0-62 MPH time in a neck-stretching 2.9 seconds. In six more seconds, your speed has doubled to 124 MPH. This also makes the Huracán Performante the most powerful Lamborghini ever made.
Getting all that power to the ground is thanks to a fifth generation Haldex electronically controlled all-wheel drive system that has a mechanical self-locking rear differential. It's all manipulated through a dual-clutch, 7-speed manual sequential gearbox.
So how does all of that translate to the driving experience on an Exotics Racing track? Well much of the magic resides in front/rear weight bias that only just weights the back end, which when coupled with the mechanical self-locking rear diff means that you can use all that power and all four wheels to downshift and brake deep into the apex, and then squeeze the power to rotate the rear end for a delicious four-wheel drift corner exit. As soon as that rear diff locks, the front wheels bite to straighten the car out and launch you down the next straight.
Remember those active aerodynamics? When the corners are faster, with a bit more duration, there's more grip to keep you tucked on a tighter line for a g-inducing ride. And when the circuit changes direction, that stiffened and lighter body will transfer weight from one side to the other with the deftness of a humming bird.
less >
Lamborghini Huracan Performante

201 MPH
640 HP
2.9 S
US$300.000
Lamborghini has never been a company to hold back. Why stop at the mightily fast Huracán when they could go one better with the Huracán Performante? The Lamborghini Huracán Performante will lead you to thank all the engineers back in Sant'Agata, Italy for not stopping at awesome.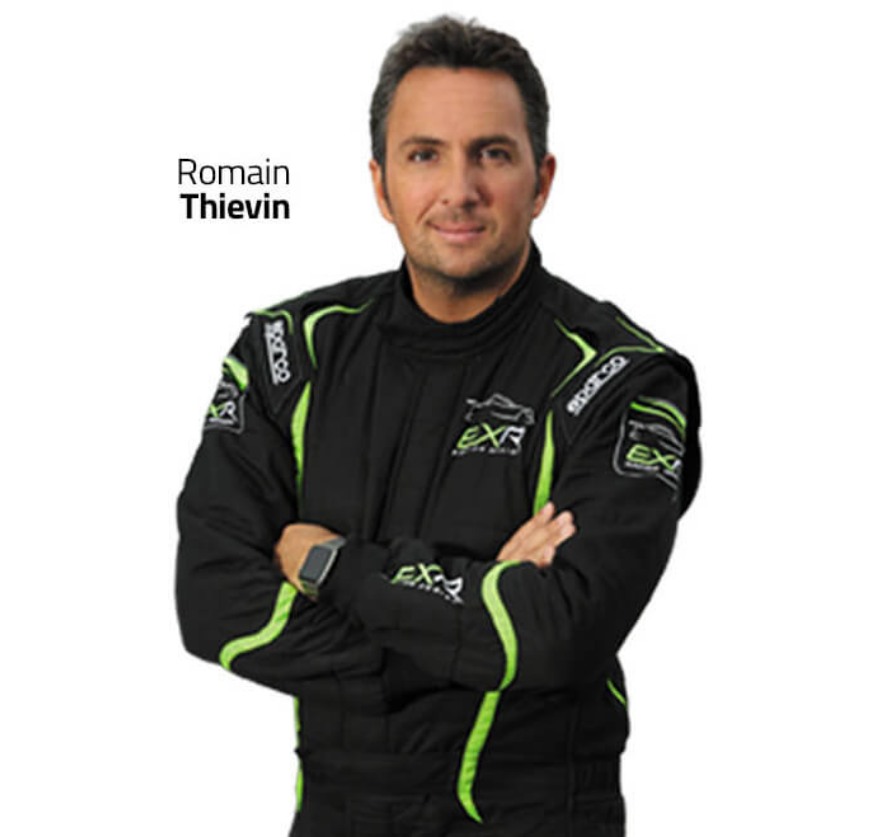 Tips From A Pro
The Lamborghini Huracán Performante gets your attention, and not only for its looks. Behind the wheel are two large shift-paddles and in the center dash a large LED tachometer. With 640 horsepower in car that weighs just 3000 pounds, you'll be using these shift paddles fast and furiously. That's a good thing, because this Lambo wants to go hard and fast. The balance is tuned for speed and fun making this one of the most exhilarating cars in the entire Exotics Racing fleet.
ITINERARIO PARA CONDUCTORES
Nuestro equipo de anfitriones de carreras te guiará a través de la experiencia completa.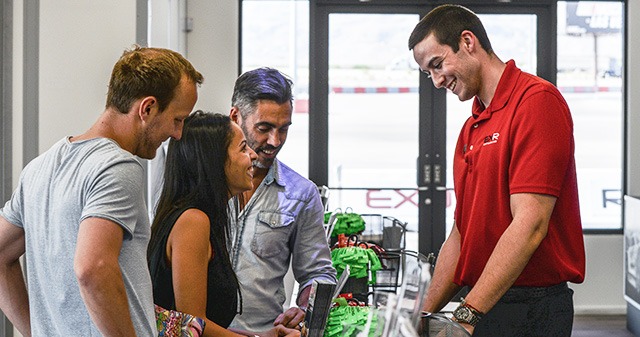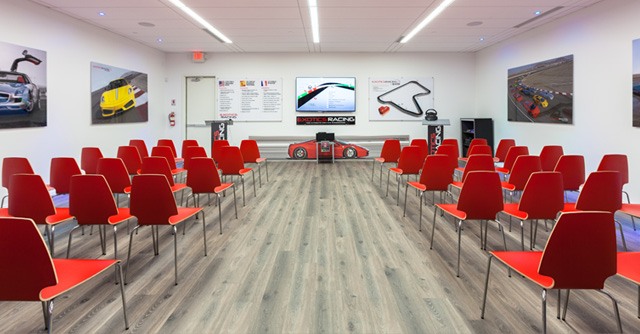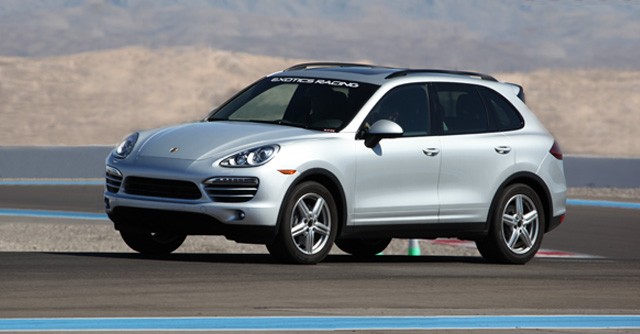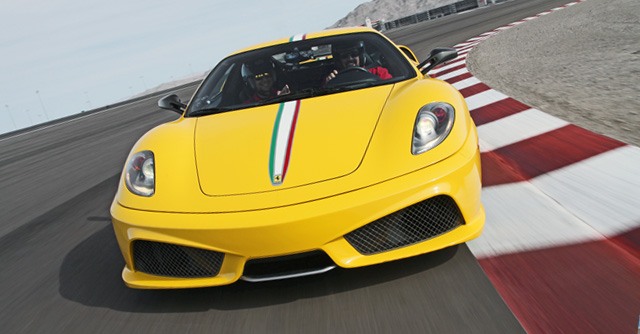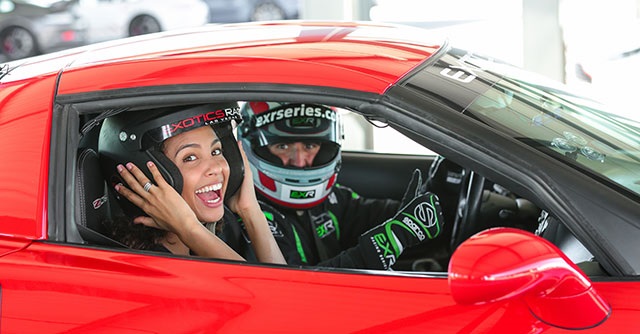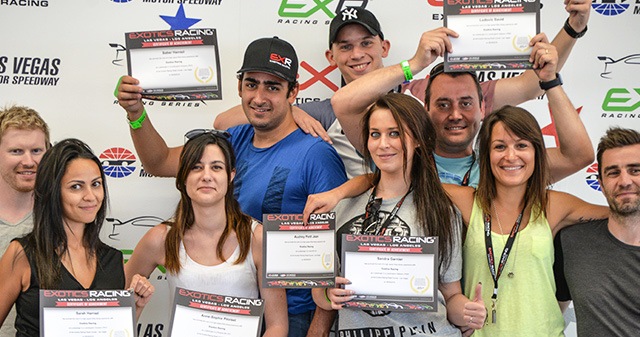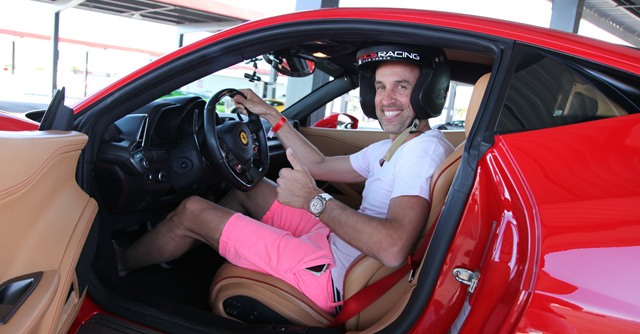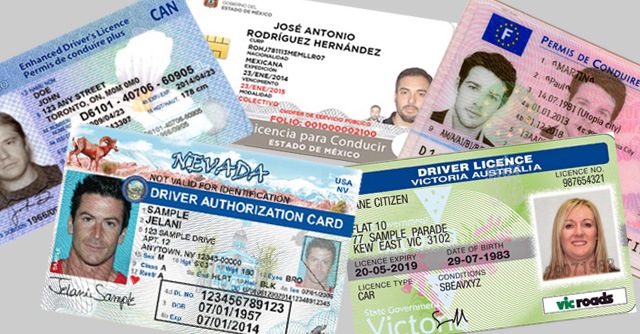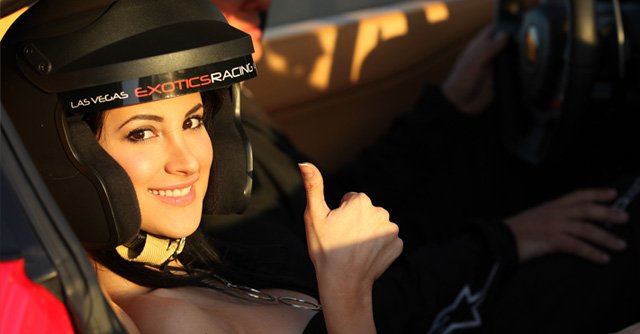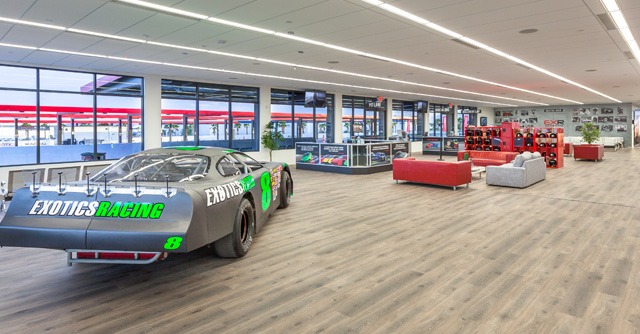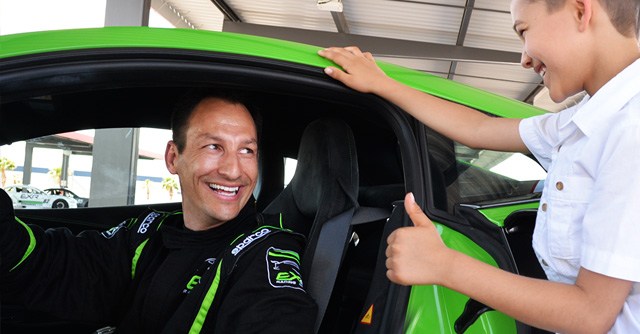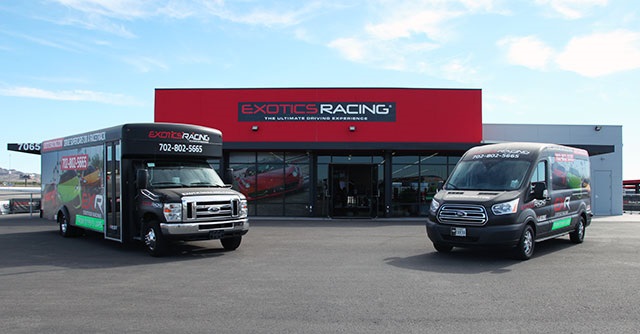 TIME TRIAL WORLD CHALLENGE BY EXOTICS RACING
NEW and ONLY at Exotics Racing!
You never know how fast you are until you come to Exotics Racing for the Michelin Time Trial Challenge! Challenge your driving skills on a racetrack behind the wheel of our supercars and take part of the world's largest motorsports competition, exclusively at Exotics Racing Las Vegas.
After each driving experience, whether you want to race against the clock or a friend, our automatic live and online ranking allows you to compare your laptimes and rank against other drivers. There is no exception, every driver is timed on our racetrack and therefore is a competitor of our World Challenge!
Who will be the next fastest driver at Exotics Racing?
Lamborghini Huracan Performante Video
Lamborghini Huracan Performante Gallery
53 Reviews
Over 400,000 Happy Customers! We've become a top rated racing attraction in Las Vegas. See what others have to say about their exciting driving experience at Exotics Racing.

septiembre 14, 2018
*** is one of the best instructors I've ever had. One of the main reasons I return to drive her is because of his knowledge and expertise. I would like more choice in cars available, maybe some BMW M vehicles, or a Ford GT

septiembre 12, 2018
Excellent! Very nice experienced all around. Highly recommend.

septiembre 4, 2018
I had an excellent experience and the VIP upgrade was great. My instructor was excellent and he stayed with me for all three cars. I improved my time in each car. My best times per car were 58.26 (Performante), 58.16 (Merc Benz GT-R), and 56.01 (GT3 RS). This was my 3rd trip and I plan to return.

agosto 28, 2018
I bought 7 Laps as a surprise gift for my boyfriends 21st birthday and it was totally worth it. The customer service was excellent as well as the drivers! Loved that we got to see the cars and sit inside them as well!

agosto 27, 2018
The driving experience was superb, learn a lot about driving in the track as well. Instructions are great, very patient.

agosto 21, 2018
What an awesome, heart pounding experience. I drove the Lamborghini Huracan Performante which I have been ogling for a long time. ***, my instructor helped me go faster each lap with his calm but assertive manner. Everyone was friendly and helpful. Don't wait any longer, go do it!

agosto 14, 2018
My day at Exotics Racing was fantastic,and an unforgetable experience. From the minute we walked in, we were treated like VIPs. The staff was very professional and friendly. I spent most of my day with *** and he was the most awesome coach I can imagine. The way he talked me through the track on every lap was extremely professional and put me completely at ease. He really made this once in a lifetime event very memorable. He was encouraging, and fun. The instructors here are talented and experienced. I was awestruck by the quality of the cars and the instructors. *** has a pedigree a mile long in the racing industry, and I was extremely honored to be "babysat" by this professional driver. Exotics racing is THE place to experience driving your dream car. Words can not express how magical this experience was for me and my family. *** was so humble, and down to earth, that it wasn't until my wife looked him up that we found out he was basically racing royalty, & to have him spend the day with me was truely an honor. He even autographed my shirt and hat, & took a picture with me before we left!

agosto 7, 2018
This without a doubt is the greatest part of visiting Vegas, people where great, cars out of this world, and the instructors very professional, all 5 of my staff has an excellent time and will be back. Thanks to your staff!

julio 25, 2018
The whole experience was awesome! From the AC/DC intro to get you pumped up, to the numerous staff members that were ready to help and make sure you were well taken care of. I reserved 4 different cars. One of the cars had to be taken out of the line up due to an issue. However, EXR contacted me, set me up with a comparable substitute and made sure I was happy. The cars I drove seemed well cared for and performed as expected. The instructors were awesome. Patient, knowledgeable and were as excited as I was when I got it right. They helped me with my many flaws and wanted to help me to improve. They sat with me in the car before the laps to go over the car and make sure I was comfortable. Then they sat with me after the laps and reviewed my driving and asked for feedback on their instructing. I am already planning another trip...I will be back.

julio 19, 2018
Loved the whole experience!
OUR SUPERCARS
The world's largest fleet of exotic cars with over 50 cars and 19 models to choose from including the hottest cars by Ferrari, Lamborghini, Aston Martin,
Porsche, Corvette, Audi and Mercedes. All cars are equipped with paddle shifters to accommodate all skill levels and board dash
cameras to capture every moment of your Exotics Racing experience.