Drive a
Lamborghini Aventador S

On a Racetrack!
If there's a limit to how far a supercar can go, no one has ever told Lamborghini. The Aventador S proves it. With the Aventador LP700, Lamborghini made a car of extremes in every sense. From aesthetics to power to price, the first Aventador demanded that some superlative be a part of its description. Accordingly, Lamborghini states that, "an icon cannot be reinvented, it can only be challenged." So, they took the already outrageous Aventador, and evolved it further still in to the Aventador S. read more >
Now, the Aventador S produces 740 horsepower from its redesigned 6.5-liter V12, a gain of 40 horsepower from its predecessor. Top speed for the Aventador S stretches to 217 MPH and 62 MPH from a standing start takes only 2.9 seconds. Some five seconds later, the speedometer will tickle 125 MPH when the average passenger car is getting to 60 MPH. Reinventing an icon, isn't solely about gob-smacking numbers. The engineers and designers in Sant'Agata Bolognese improved their mighty flagship by considering every aspect of its performance, design and construction in order to truly elevate the Aventador S.
For all that power, Lamborghini employed its latest version of LDVA, which stands for Lamborghini Dinamica Veicolo Attiva in Italian. To us, it's Lamborghini most advanced active vehicle dynamics technology. Made up of a combination of systems, LDVA is responsible for lateral vehicle dynamics through four-wheel steering, vertical vehicle dynamics through its Magneto-rheological suspension and active rear aerodynamics, plus longitudinal dynamics via its four-wheel drive. In case you lost count, the LDVA is constantly analyzing and adjusting performance for forces that come from the sides, top, front and back of the car to optimize all 740 horsepower as needed for a truly superior driving experience that lets you be the best driver you can be.
Stunning looks go without saying, but eye-catching design is as much to elevate the driving experience as it is to incite desire. Front downforce has increased 130% while cooling efficiency has been improved so that whether on track or on the road, there's never a need to hold back.
less >
Lamborghini Aventador S

217 MPH
740 HP
2.6 S
US$420.000
The Aventador is Lamborghini's flagship vehicle, equipped with a 6.5-liter V-12 engine that produces an astonishing 729 hp and 509 lb-ft of torque. The Lamborghini Aventador is capable of hitting 0-60 mph in just 2.9 seconds, with a standing quarter mile in just 10.5 seconds and a top speed of 217 mph.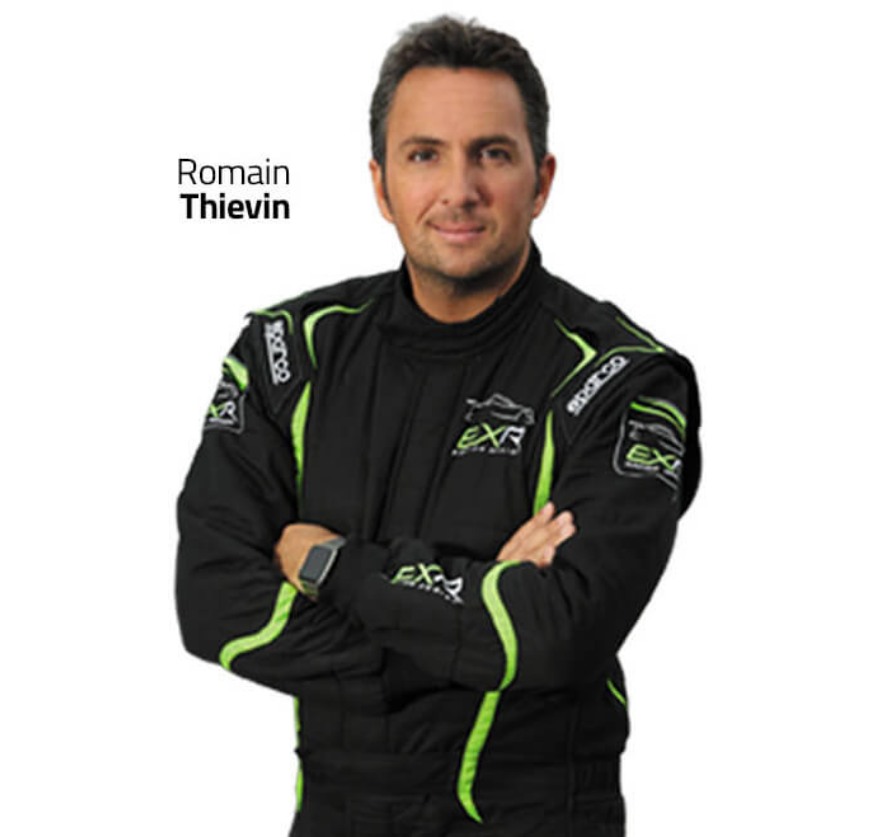 Tips From A Pro
"The Aventador has only one goal in life, to go fast! What else would be the purpose of a car with 700 horsepower? It has a big engine, all-wheel drive, and super wide tires to help it go fast. Like its predecessors the Diablo and the Murcielago, the Aventador is the most powerful car in its lineup. It has a very lightweight chassis equipped with a new, very advanced suspension design that makes it nimble enough for even the tightest racetrack."
ITINERARIO PARA CONDUCTORES
Nuestro equipo de anfitriones de carreras te guiará a través de la experiencia completa.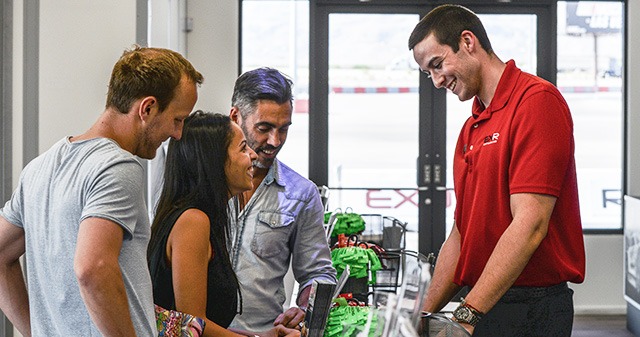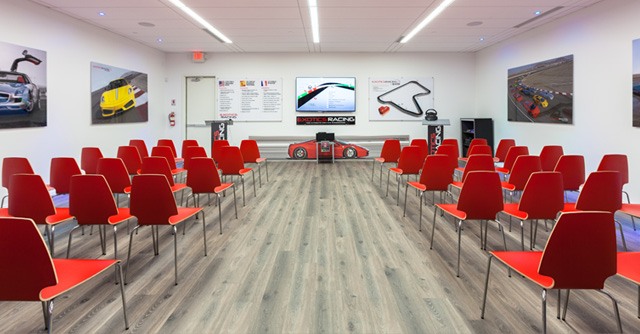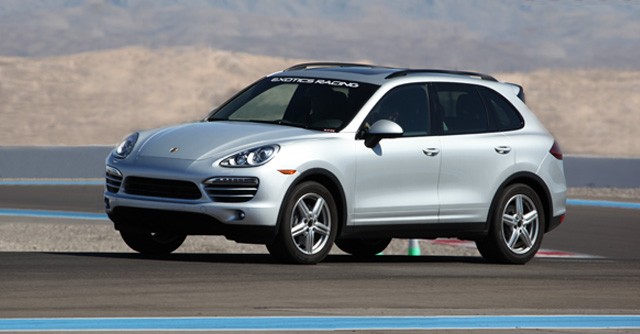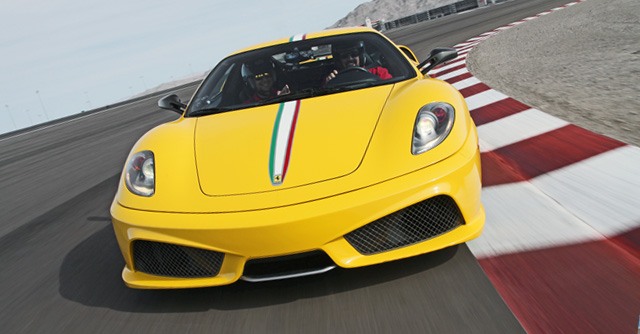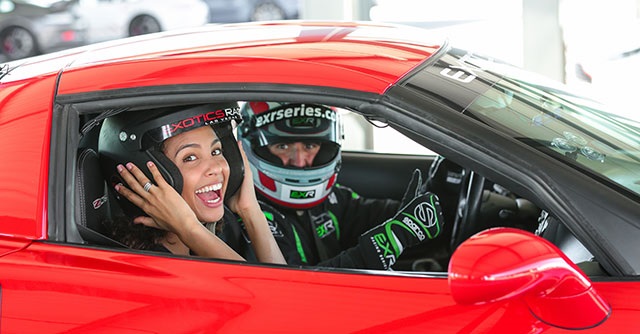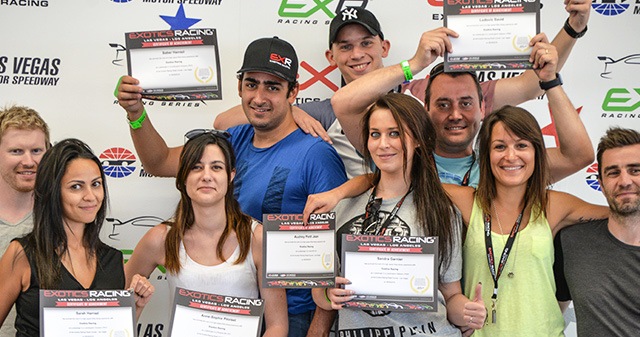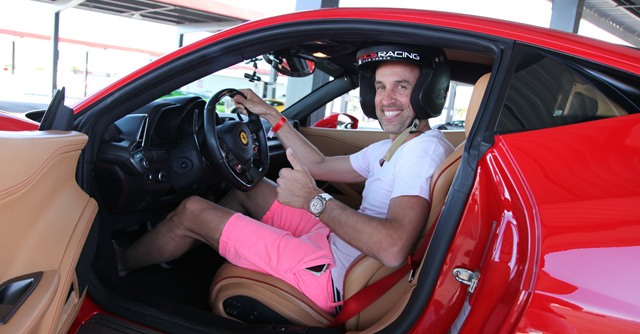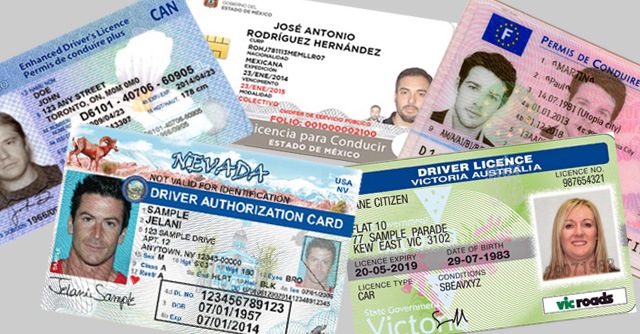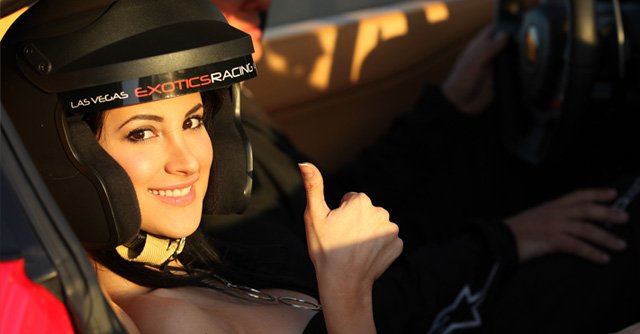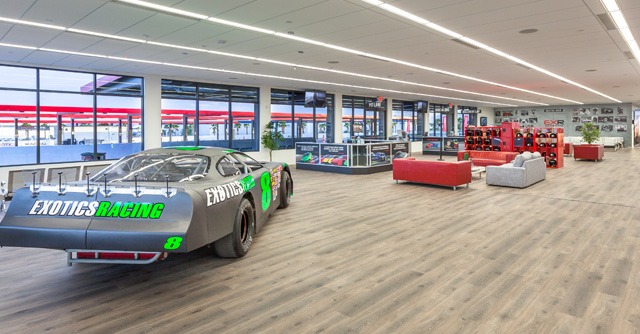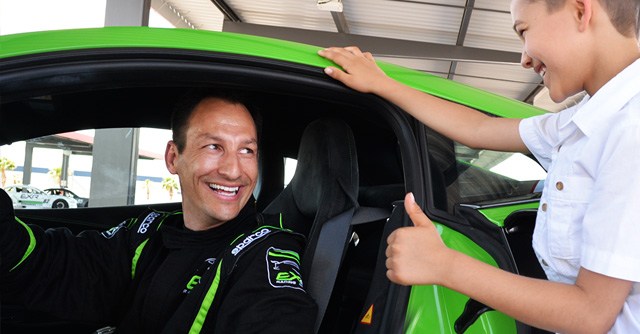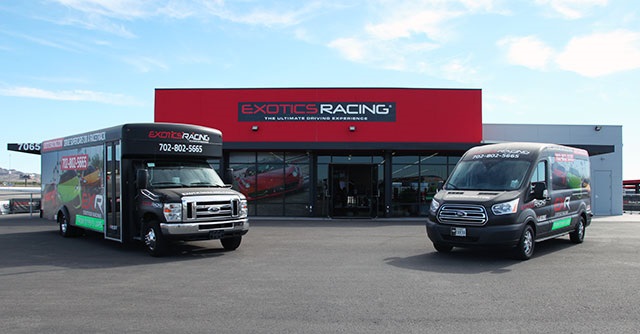 TIME TRIAL WORLD CHALLENGE BY EXOTICS RACING
NEW and ONLY at Exotics Racing!
You never know how fast you are until you come to Exotics Racing for the Michelin Time Trial Challenge! Challenge your driving skills on a racetrack behind the wheel of our supercars and take part of the world's largest motorsports competition, exclusively at Exotics Racing Las Vegas.
After each driving experience, whether you want to race against the clock or a friend, our automatic live and online ranking allows you to compare your laptimes and rank against other drivers. There is no exception, every driver is timed on our racetrack and therefore is a competitor of our World Challenge!
Who will be the next fastest driver at Exotics Racing?
Lamborghini Aventador S Video
Lamborghini Aventador S Gallery
23 Reviews
Over 260,000 Happy Customers! We've become a top rated racing attraction in Las Vegas. See what others have to say about their exciting driving experience at Exotics Racing.

enero 28, 2019

enero 25, 2019
Best experience ever. If you are a car or driving enthusiast like I am, you must go to Exotics Racing in Vegas. The staff were great. Personally I would recommend *** as your instructor, however I am sure they are all great. My only other advice is to do more laps. Do more laps than you originally thought. I wish I had done a few more after I got a feel of the car and the track. All and All excellent experience!

enero 16, 2019
I dare you to have more fun anywhere else in Vegas, bunny ranch included!!

enero 7, 2019
From start to finish the whole crew made sure we knew exactly what was happening next. The instructors were excellent and they definitely improved my track driving ability. My sons took a drifting ride along and I still can't wipe the smile off their faces!

diciembre 28, 2018
What an experience! First class all the way, from the facility to the instructors to the cars! I'm glad I did more than one car, the drifting was crazy too. Definitely would recommend this to any car lover!

diciembre 11, 2018
Everything was great! Everyone was polite and helpful, and they went out of their way to make my experience as pleasant and as memorable as possible.

diciembre 4, 2018
Everything was over the top dope!! Definitely trying this again on my next trip in January.

diciembre 3, 2018
Outstanding experience. I would recommend it to anyone

noviembre 30, 2018
Guys, what can i say... Riding a Lamborghini Aventador S is like a dream come true! In addition to that i take the video of my ride and it's totally worth it. The knowledge of my instructor and the hole exotics racing team service turned this journey into one of my best days. So choose a car, get an appointment and have fun. Lars from Germany (Coming back soon, i promise)

noviembre 27, 2018
Perfect organisation, wonderful cars, helpful employees
OUR SUPERCARS
The world's largest fleet of exotic cars with over 50 cars and 19 models to choose from including the hottest cars by Ferrari, Lamborghini, Aston Martin,
Porsche, Corvette, Audi and Mercedes. All cars are equipped with paddle shifters to accommodate all skill levels and board dash
cameras to capture every moment of your Exotics Racing experience.