Drive a
C7 Corvette Stingray

On a Racetrack!
The Corvette Stingray that screams down our racetracks at Exotics Racing Las Vegas and Los Angeles is a far cry from the first Corvette introduced in the 50s. The venerable Corvette has always been simple, with a powerful V8, fiberglass body, and minimal technological enhancements. Today, however, the new C7 Corvette Stingray is bit more mature, smart, and capable than the previous models. It's also a lot more powerful! read more >
The C7 Corvette Stingray's 6.2-liter V8 cranks out 460 horsepower and 465 pound-feet of torque; which is enough force to keep you smiling through every corner and on every straight of our track.
Other supercar engines may make more power or have a more exotic design, but only a few can match the feeling of the Corvette's living, breathing, screaming, pushrod V8. At idle, the Corvette vibrates and pulses, urging you to uncoil the tension in the p¬edals. At Exotics, you can feel the acceleration, hit 120mph and truly experience the Stingrays raw power without worrying about a hefty speeding ticket.
The Corvette's grip goes far beyond the limits of daily driving and there is no better place to prove that than on our track. As you exit a turn and hit the accelerator, the power delivery is immediate, at any speed, and in any of the gear. There is raw aggression in the Corvette's acceleration, but the chassis is no understudy to the powertrain. The car is planted, keeping those 460 horses under its control.
The roar from the available dual-mode exhaust, which increases the exhaust's sound under hard acceleration, heightens the experience and demands the action of sectors. A stiffer all-aluminum frame along with numerous suspension tweaks and massive new tires improve handling so the Corvette is as capable in the straightaway as it is in the curves.
The new Corvette Stingray, and the Supercar driving experience, is waiting for you at Exotics Racing in Las Vegas or Los Angeles.
less >
Chevrolet Corvette C7 Stingray Z51

198 MPH
460 HP
3.8 S
US$60.400
The Corvette C7 Stingray Z51 is a muscle car that is all about low-down & dirty raw American horsepower. 100% of Chevy's focus was applied under the hood in the form of a massive V8 power plant pushing over 460 horsepower at 4,600 rpm with 0-60 in less than 3.8 seconds, not-to-mention 465 pounds of torque and a 6.2 liter displacement.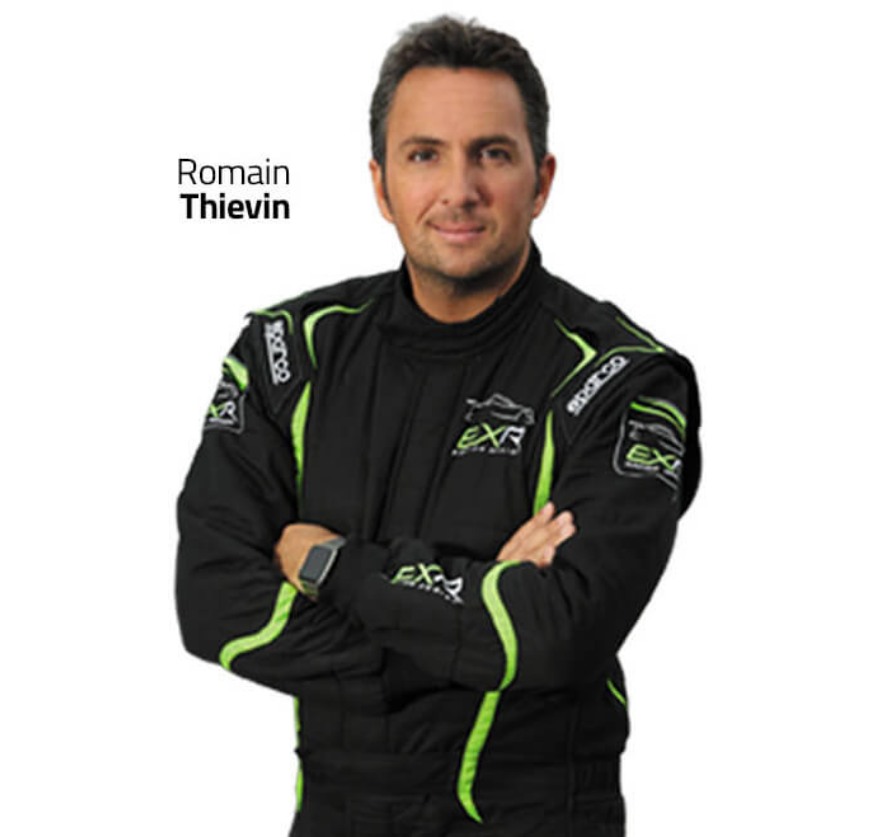 Tips From A Pro
Ride passenger to a professional drifter in one of the fastest cars ever produced in America! Our pro drifter will take you on the Supercar full speed drifting experience. With 465 lb-ft of torque and near perfect weight distribution the Corvette Z51 is a beast. Feel the rush of the 460 horsepower V8 engine and hold on tight while the driver tosses you through the turns sideways with the tires screaming and engine roaring! The ride-along experience is fun, fast, safe, and suitable for everyone!
ITINERARIO PARA CONDUCTORES
Nuestro equipo de anfitriones de carreras te guiará a través de la experiencia completa.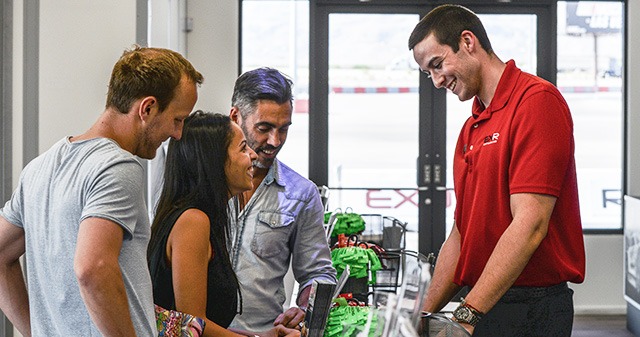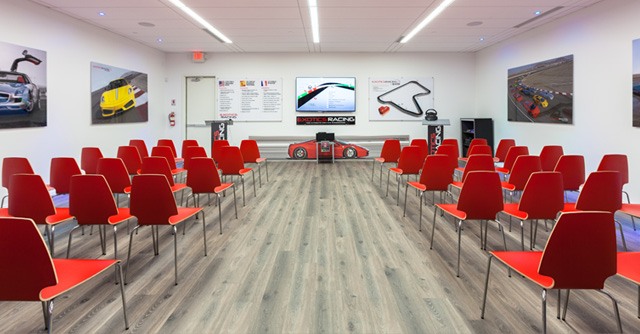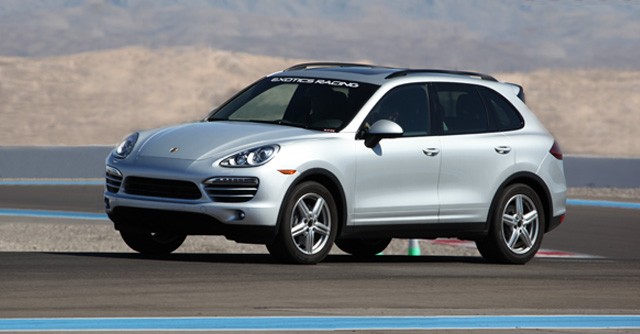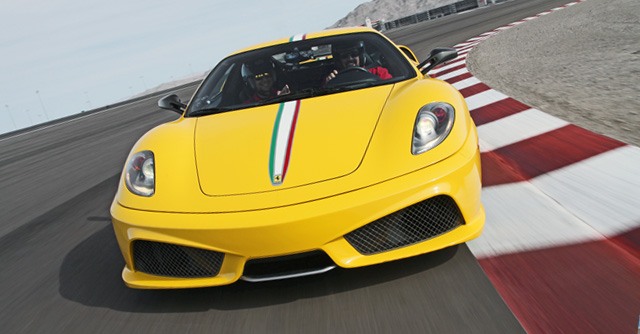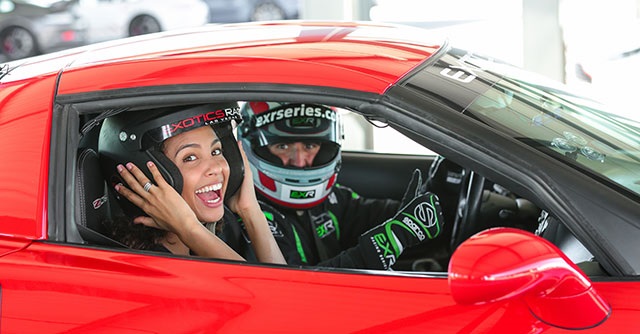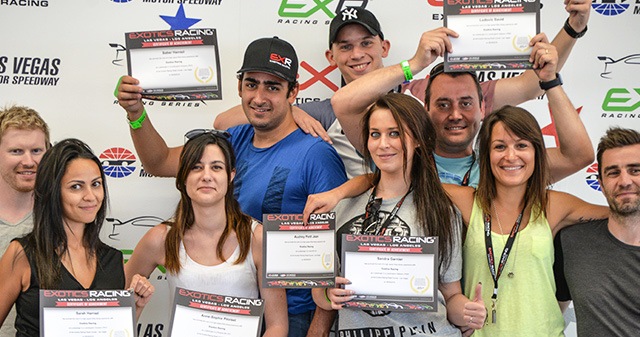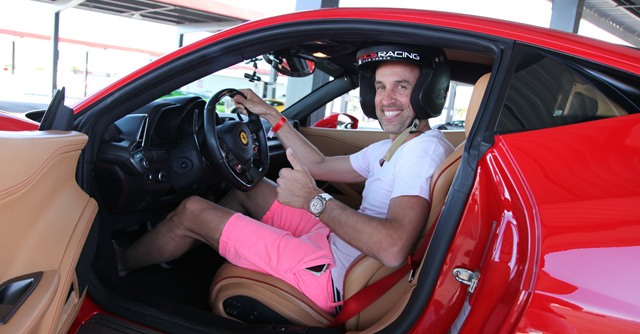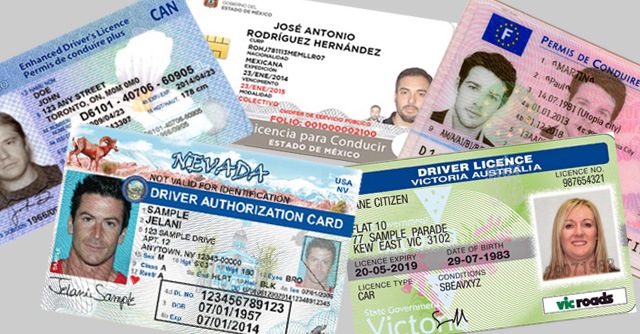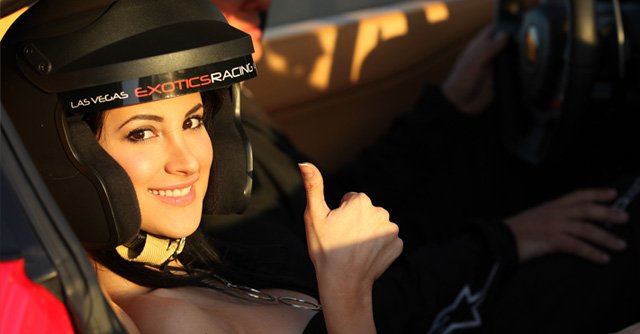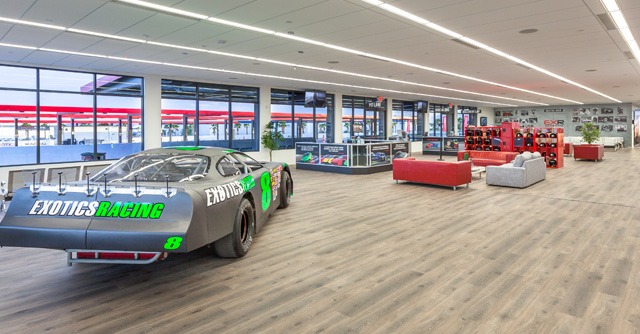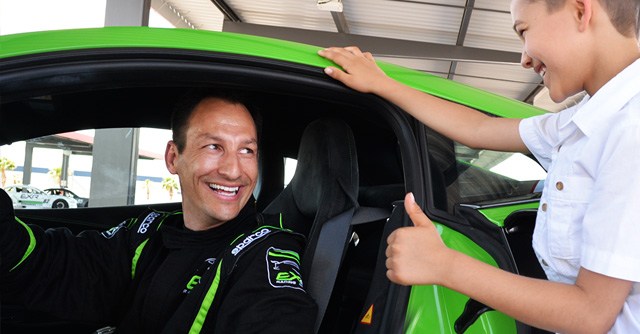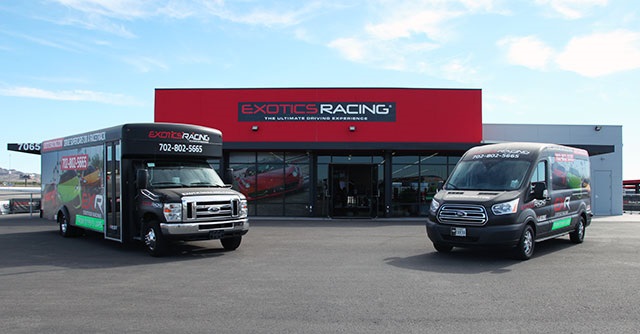 TIME TRIAL WORLD CHALLENGE BY EXOTICS RACING
NEW and ONLY at Exotics Racing!
You never know how fast you are untill you come to Exotics Racing for Michelin Challenge! Challenge your driving skils on a racetrack behind the wheel of our supercars and take part of the world's largest motorsports competition, exclusively at Exotics Racing Las Vegas.
After each driving experience, whether you want to race against the clock or a friend, our automatic live and online ranking allows you to compare your times and rank against other drivers. There is no exception, every driver is timed on our racetrack and therefore ia a competitor of our World Challenge!
Who will be the next fastest driver at Exotics Racing?
Chevrolet Corvette C7 Stingray Z51 Gallery
163 Reviews
Over 230,000 Happy Customers! We've become a top rated racing attraction in Las Vegas and Los Angeles. See what others have to say about their exciting driving experience at Exotics Racing.
marzo 15, 2011
I strongly recommend this to anyone who loves driving powerful supercars and getting treated with respect and courtesy. If not, this place isn't for you! I can't say enough good things about Exotics Racing.
febrero 12, 2011
I love Exotics Racing!! Thanks for making this birthday perfect from start to finish!!
febrero 12, 2011
Exotics Racing is AWESOME!!! Everyone should try a ride along at least once, but just like the Pringles commerical once you start you can't stop!!! Thank you Exotics Racing for the best time ever!!
febrero 12, 2011
I had so much fun in the ride along with Richie Hearn I recommend this to everyone!
febrero 12, 2011
I had the best time of my life! The whole crew was awesome and they even all got together to sing me Happy Birthday! I want to be like Richie Hearn when I grow up!! Thank you Exotics Racing you guys rock!!!
enero 18, 2011
Rudy was an awsome driver and gave me an 65th birthday to remember. This on my bucket list and now it is checked off, but I enjoyed it d so much I will do it again the next time I'm in Las Vegas. Some things are not ment to be checked off.
octubre 14, 2010
All The Guys Made Me Feel Very Welcome & Comfortable Made it a fun & Educational Experience Absolute Professionals Would Love To Come Back Again Soon!!! George Stathopoulos Melbourne,Australia
julio 3, 2010
We had a great time. I hosted my son's bachelor party, I had a party of 5 and it was very important to me everything went well. You and your staff did not disappoint, everyone was very professional and fun. Thank you everyone at Exotic racing. Scott Ward
junio 12, 2010
It was an amazing, I really enjoyed it. The team is very nice and overall is a great experience. Thank you!
junio 12, 2010
hands down the best driving instruction and ride-along experience I've ever had - a must for any exotic car enthusiast.
OUR SUPERCARS
The world's largest fleet of exotic cars with over 50 cars and 19 models to choose from including the hottest cars by Ferrari, Lamborghini, Aston Martin,
Porsche, Corvette, Audi and Mercedes. All cars are equipped with paddle shifters to accommodate all skill levels and board dash
cameras to capture every moment of your Exotics Racing experience.