Drive a
Lamborghini Gallardo

On a Racetrack!
Named after the famous breed of fighting bull, the Gallardo 550 hp machine has a top speed of 200 mph and rockets from 0-60 in 3.9 seconds!. Named 2006 Top Gear Dream Car of the Year and 2009 Top Gear Car of the Year, the Lamborghini Gallardo remains a top pick among car experts around the world. Listen to the Lamborghini's V10 engine roar through the track while our pro instructors coach you to drive it to its limit! read more >
The Gallardo LP550-2 is the first series-production rear-wheel-drive to come out of the house of Lamborghini since the Diablo. There is a lot to be said about a rear wheel, 550 horsepower supercar that pushes 398 lb-ft of torque. Not to mention the removal of the front drive shafts lightens the Gallardo by over 65 pounds making it even lighter than the stripped-down Lamborghini LP570-4 Superleggera. Less weight with the same horsepower makes it faster and nimbler than the Gallardo LP550-4. Removing the front drive shafts also means that the weight distribution is now rear-biased making the Gallardo feel lighter and more agile.
Steering comes to life when you really push it hard. It's in third gear that the rush becomes amazing as the wide powerband of the engine revs from 3500 rpm all the way up to 8200 rpm providing a sustained, truly startling thrust. Don't worry about the corners. There is still plenty of grip from the rear tires to provide support.
Being able to open up this V10 and feel the ferocity of almost 400 lb-ft of torque thrusting down the back stretch will make you feel the ultimate rush of adrenaline! One thousand eight hundred feet shrink fast when smashing down toward the apex in a Lamborghini Gallardo LP550-2. All-in-all, the Lamborghini Gallardo LP550-2 is a perfectly balanced good time that delivers beauty, power, passion, and agility.
less >
Lamborghini Gallardo LP550-2

200 MPH
550 HP
3.9 S
US$200.000
Gallardo holds the distinction of being Lamborghini's top selling vehicle of all time. It packs a powerful V-10 engine with 550 horsepower and a top speed of 200 mph with a 0-60 in 3.9 seconds. Named 2006 Top Gear Dream Car of the Year and 2009 Top Gear Car of the Year, the Gallardo remains a top pick among visitors to both of our tracks.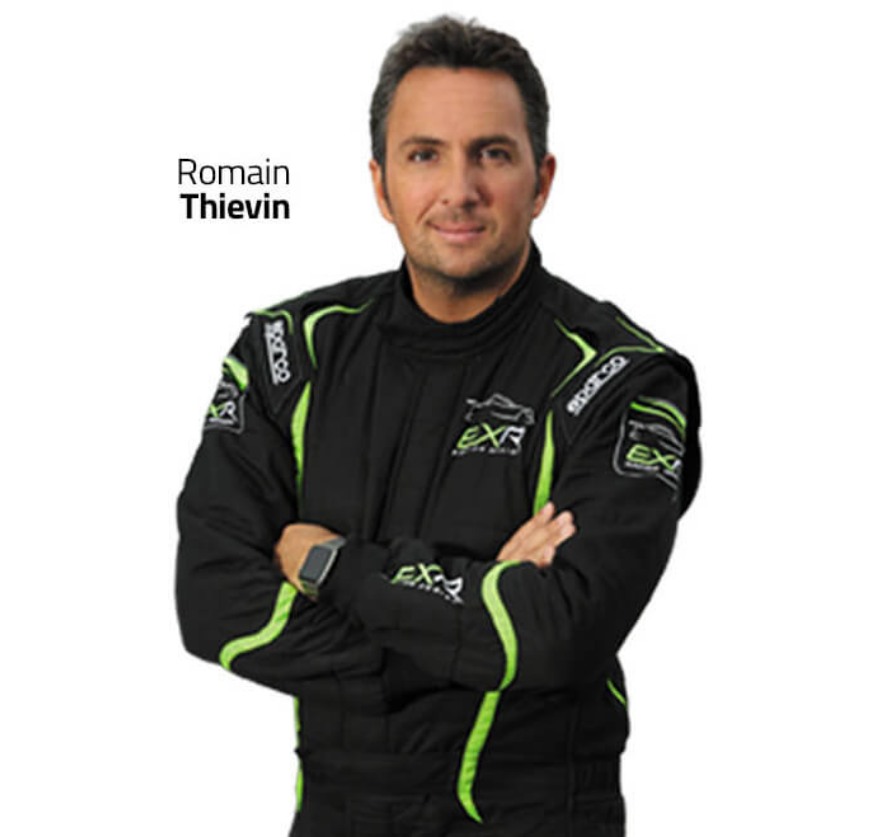 Tips From A Pro
"All Lamborghinis have a lot of power and very aggressive personalities, and it all starts with the Gallardo LP550. The LP550 throws you back with its 550hp V10 and will hold you there until you put up the white flag and surrender by taking your foot off the throttle. It has a very wide power band, making this car so much fun to drive."
ITINERARIO PARA CONDUCTORES
Nuestro equipo de anfitriones de carreras te guiará a través de la experiencia completa.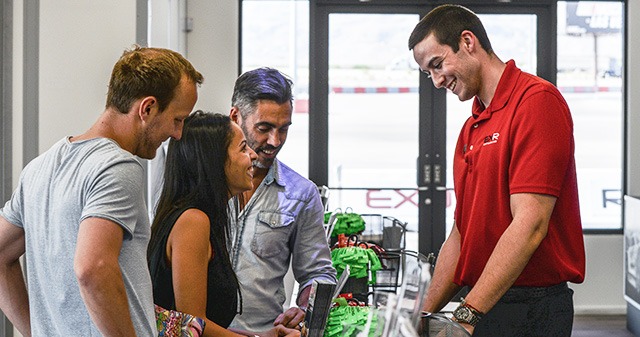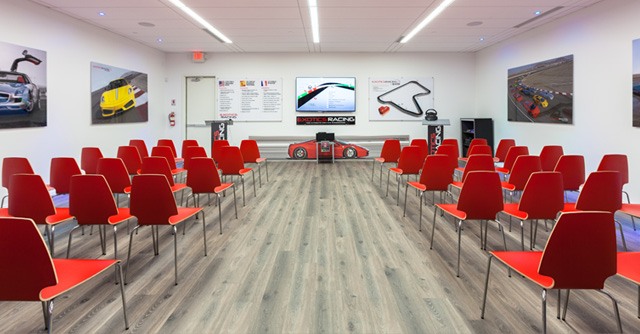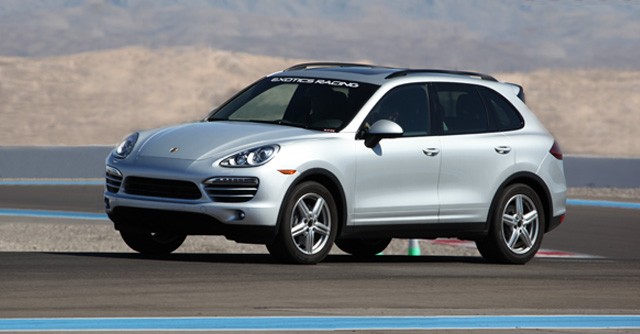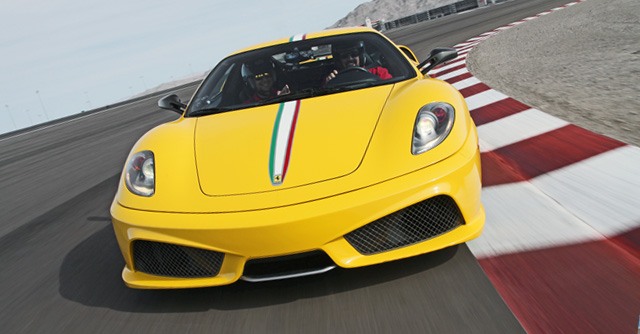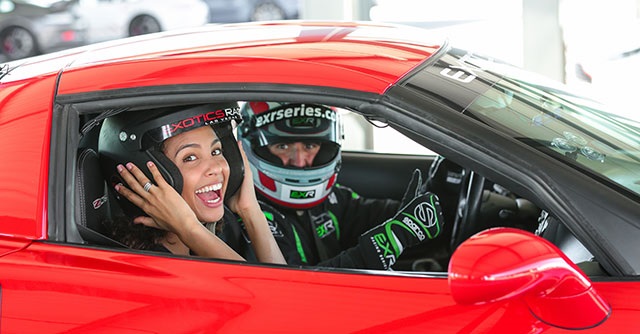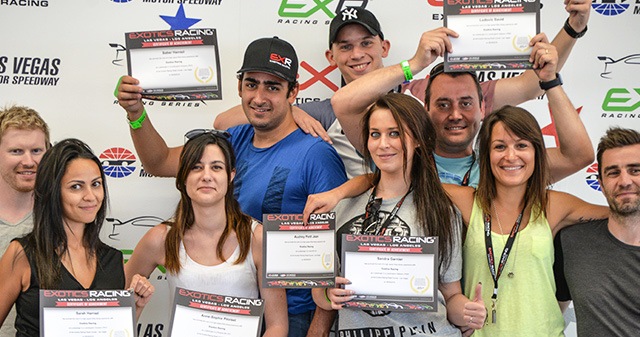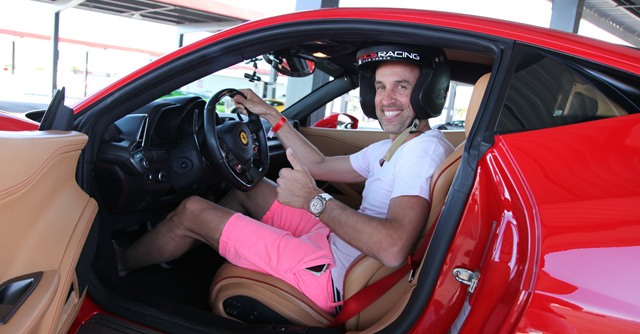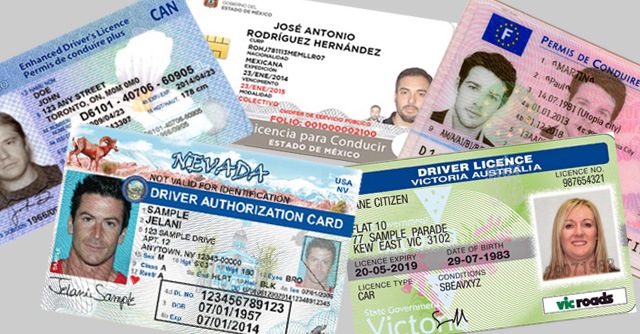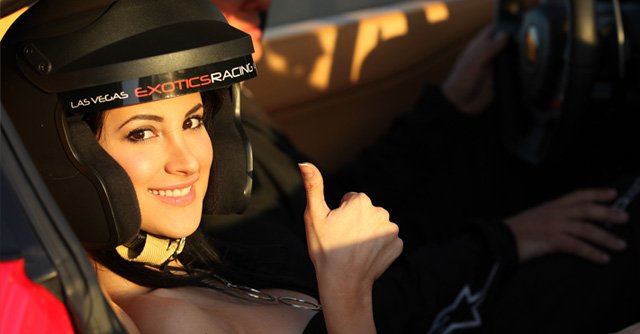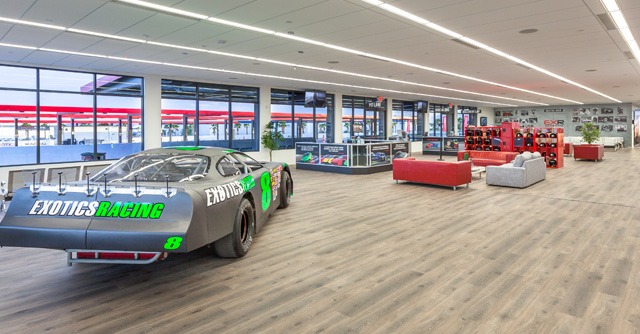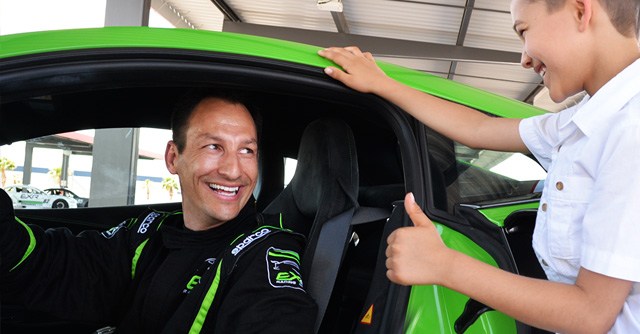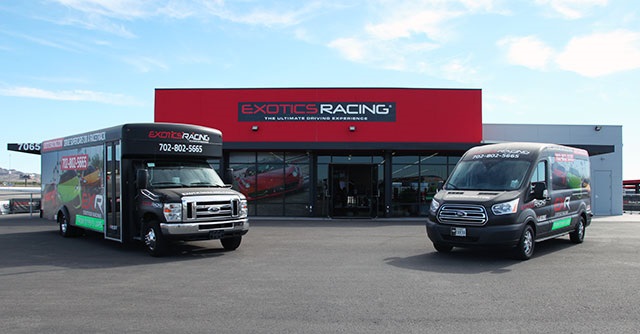 TIME TRIAL WORLD CHALLENGE BY EXOTICS RACING
NEW and ONLY at Exotics Racing!
You never know how fast you are until you come to Exotics Racing for the Michelin Time Trial Challenge! Challenge your driving skills on a racetrack behind the wheel of our supercars and take part of the world's largest motorsports competition, exclusively at Exotics Racing Las Vegas.
After each driving experience, whether you want to race against the clock or a friend, our automatic live and online ranking allows you to compare your laptimes and rank against other drivers. There is no exception, every driver is timed on our racetrack and therefore is a competitor of our World Challenge!
Who will be the next fastest driver at Exotics Racing?
Lamborghini Gallardo LP550-2 Video
Lamborghini Gallardo LP550-2 Gallery
1.307 Reviews
Over 400,000 Happy Customers! We've become a top rated racing attraction in Las Vegas. See what others have to say about their exciting driving experience at Exotics Racing.
marzo 6, 2010
It is thrilling and very exciting. Great experience!
marzo 6, 2010
I purchased the five lap Ferrari experience for my boyfriend as a surprise birthday present. I blindfolded him driving to the track and once he learned what he was doing he could not wait to get behind the wheel! The staff greeted us with a warm welcome and answered all of our questions. The technical briefing was very important and we received a lot of vital information. My boyfriend is 6'4" (which is tall for these cars) and the hosts accommodated him at every level. My boyfriend purchased a ride along with Romain and he loved the speed and adrenaline rush so much he got out of the car and immediately purchased another ride along. This was a great experience and I will definitely pass along good words to all of my friends and family. THANK YOU!
marzo 6, 2010
My bestfriend and I were in Las Vegas, and went to drive a Lamborghini, a Ferrari, and a Porsche. It was an awesome experience, now if only I could afford to actually buy one haha.
marzo 6, 2010
To all the staff at Exotics, I just wanted to pass along my sincere thanks for the greatest car experience that I have ever had! My brothers and I recently visited your facility over the weekend and we were all left blown away by the entire event. Everyone who assisted us was fantastic, friendly and professional, and the cars were simply amazing. Never in my life would I have thought that I would be behind the wheel of a Supercar, especially in a race track setting, but your school makes that a reality for the average guy. Renting a car to tour the Strip would not even come close to the feeling I came away with by driving a car of that magnitude under the awesome direction of your instructors. The Ferrari F430 was my personal favorite. The sound and acceleration of that car is ridiculous. Thanks again and best of luck in the future with the school. I am sure that it will be a tremendous success and I will recommend it to any automotive enthusiast heading to Vegas.
marzo 6, 2010
Just a note to thank you and everyone at Exotics Racing so very much for the unbelievable experience you provided us on Saturday. There were 3 of us there for my brother's 40th birthday and his comment "it was the best day of my life" sums it up pretty well. Thank you for an experience we will never forget. Your team is amazing...extremely professional, skilled, and knowledgable. We will be back to spend more time in the Ferarri, all of our favorite!
febrero 20, 2010
Definitely one of the joys of my lifetime! Thank you for allowing me the opportunity to fulfill a 50 year desire.
febrero 20, 2010
I wanted to surprise my boyfriend for Valentine's Day 2010...got him the combo of the Ferrari and Lambo. After he stepped out of the Ferrari...he said,"He knew he liked to drive exotic cars fast...now it's CONFIRMED!". I was able to take a ton of great photos...the day was perfect! We will be back :) Jewelz
febrero 20, 2010
Thank you to everyone of Exotics Racing for a great weekend in El Toro. Looking forward to the R8 and more Ferrari's in Vegas come June.
febrero 20, 2010
El Toro on Saturday was awesome. Romain and staff were amazing, and of course loved getting to drive the F430 and Gallardo. Will be reccomending to all my friends and family!! Thanks a Million!
febrero 13, 2010
OUR SUPERCARS
The world's largest fleet of exotic cars with over 50 cars and 19 models to choose from including the hottest cars by Ferrari, Lamborghini, Aston Martin,
Porsche, Corvette, Audi and Mercedes. All cars are equipped with paddle shifters to accommodate all skill levels and board dash
cameras to capture every moment of your Exotics Racing experience.