If you are looking for a special group event to impress your clients or employees, you have come to the right place. Exotics Racing is the only event in the United States to offer this unique and exciting driving experience using supercar models from Ferrari, Lamborghini, Aston Martin, Audi, Nissan, Porsche, Mercedes and Corvette.

For your next client event, invite your customers to experience the thrill of driving the car of their dreams on a real racetrack. At Exotics Racing we offer a unique approach to enhance your business relationships with customized client event programs.
At an Exotics Racing event, you can give your clients the once-in-a-lifetime experience of driving the car of their dreams on the track. Whether you're looking to facilitate one-on-one interaction, or build group activities for up to 400 participants, our team of experts can create a custom Exotics Racing experience for your client event.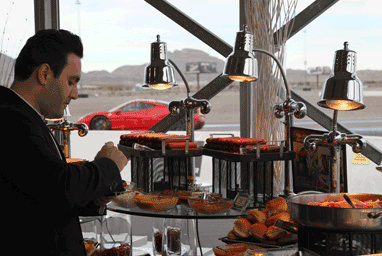 Our fleet of more than 50 vehicles includes the latest Porsche, Ferrari, Lamborghini, Mercedes, Audi, and Aston Martin models to choose from. Non-driving participants can enjoy the event with ride alongs beside a race car driver at the controls of a 505 horsepower Corvette Z06.
We understand the importance of the time you spend with your clients and our staff will ensure a successful event that is talked about for years to come. A dedicated event coordinator will greet clients upon arrival and serve as a personal on-site host, keeping guests engaged and entertained throughout your special event.
Let us handle every detail. Client events can be customized based on your needs. A wide variety of custom options can be arranged upon request including food and beverage services, customized corporate branding with banners placed throughout the venue, decals on the vehicles and special give-aways.
Our team is standing by to begin planning your next client event.
DRIVER ITINERARY
Our team of racing experts will guide you through the entire experience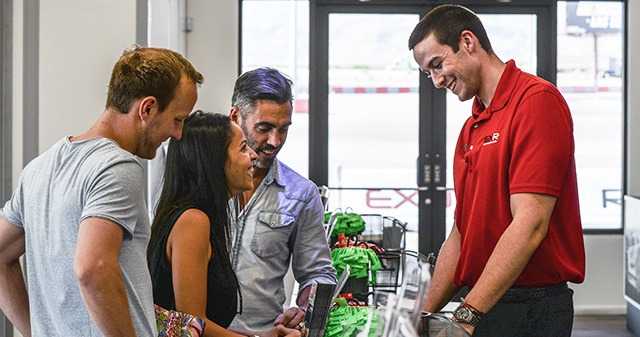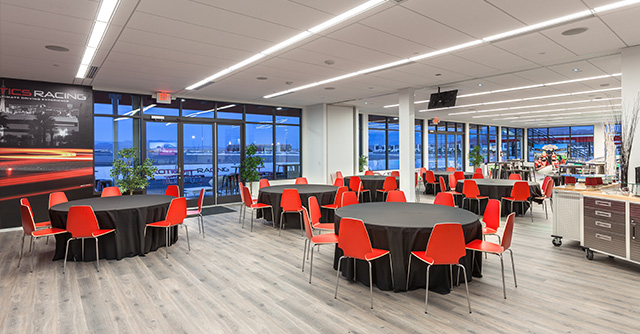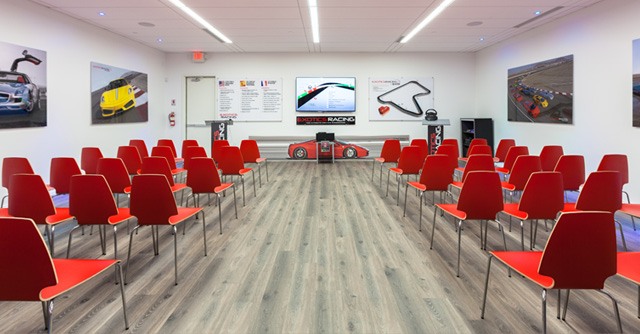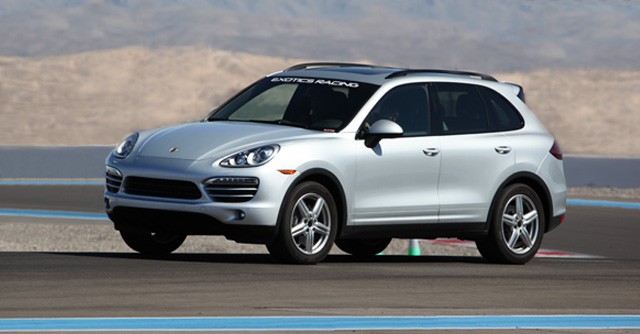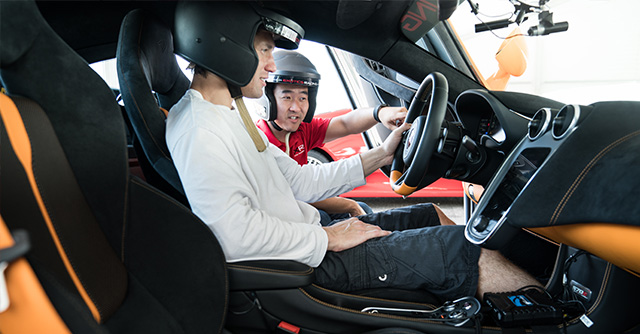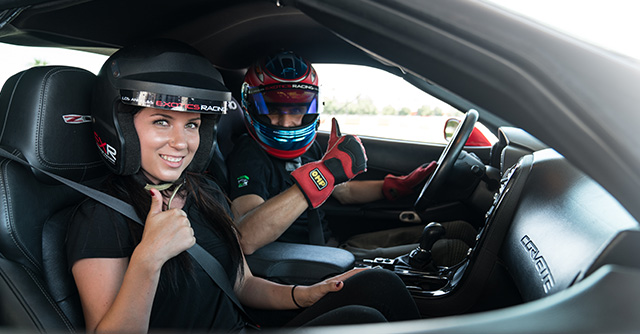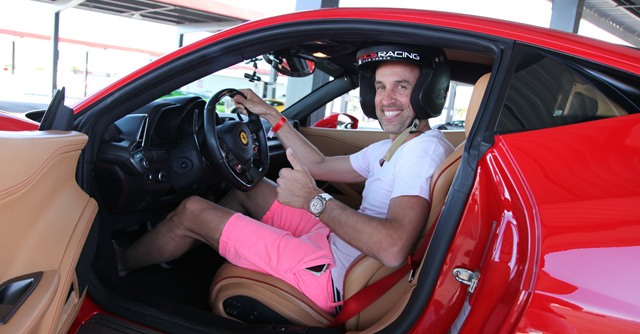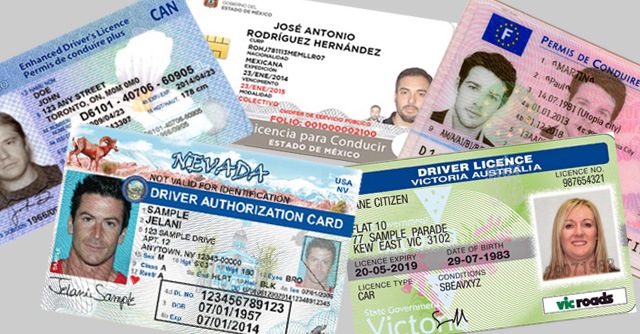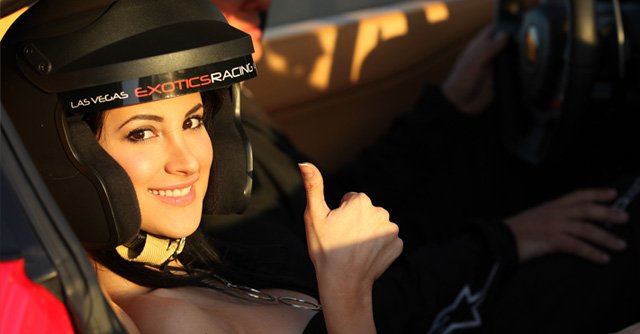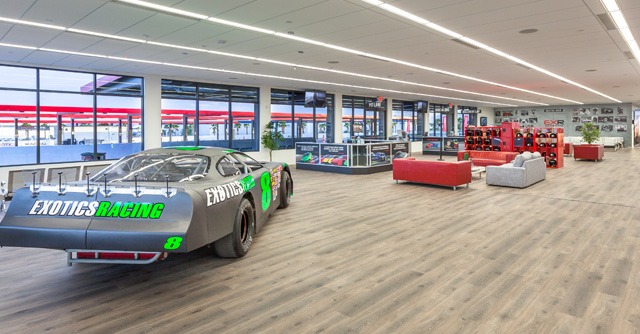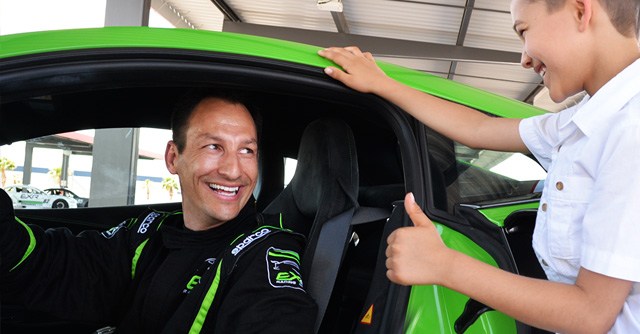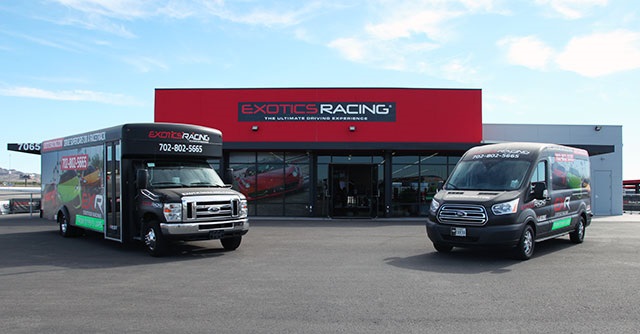 NUESTRAS PISTAS EXCLUSIVAS
Dos pistas de carreras únicas para elegir en Las Vegas y Los Angeles

EXPERIENCIAS DE CONDUCCIÓN SUPERAUTO
Nuestra pista de carreras privada de 1.2 millas fue diseñada por pilotos profesionales para que sobresalga la capacidad de desempeño de nuestros superautos más aclamados. Ofrece un trayecto rápido y estupendo que pide a gritos a los conductores que frenen tarde y aceleren a fondo. Conocida como la pista más rápida y segura en la ciudad, está localizada en Motor Speedway de Las Vegas.
1,800 Pies

Recta principal

1.2 millas

Longitud de pista

7

Días abierto

7

Curvas

140 mph

Velocidad Maxima

A 15 minutos

al norte de Las Vegas Strip

ESCUELA DE MANEJO
Dentro de nuestra pista de 1.5 millas, diseñada por pilotos de carreras profesionales, encontrarás un ejemplo de muchas vueltas encontradas en los mayores circuitos del mundo, incluyendo horquillas, doble vértice, barredoras rápidas, esquinas de 90 grados e incluso un banco giro. Con grandes zonas de derrape, las últimas barreras de seguridad de alta tecnología e incluso el único sistema de iluminación LED en los Estados Unidos, esta pista ha sido idealmente creada tanto para la escuela de carreras como para los eventos de competición en Las Vegas.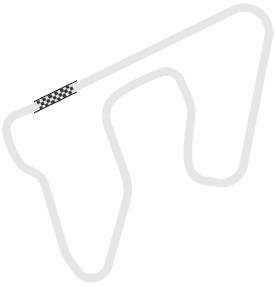 1,800 Pies

Recta principal

1.5-millas

Longitud de pista

7

Días abierto

9

Curvas

140 mph

Velocidad Maxima

A 15 minutos

al norte de Las Vegas Strip

EXPERIENCIAS DE CONDUCCIÓN SUPERAUTO Y ESCUELA DE MANEJO
Nuestra pista privada de 1,2 millas se encuentra en los terrenos de la icónica Auto Club Speedway en SoCal y es una delicia para conducir para cada conductor. La configuración única de esta pista presenta muchos desafíos para nuestros supercars de alto rendimiento, incluyendo un 1.600 pies de derecho y ambos virajes de baja y alta velocidad. La mejor tecnología de seguridad incluye grandes áreas de escorrentía y barreras de seguridad TecPro Formula One.
1,600 Pies

Recta principal

1.2-millas

Longitud de pista

2

Días abierto

8

Curvas

130 mph

Velocidad Maxima

45 min ESTE

Del centro de Los Angeles
Mas de 230,000 Clientes Satisfechos





VE TODOS LOS 7,591 TESTIMONIOS
Request a Quote
Have questions? Contact Group Sales. +1 (702) 802-5678