Drive a
Porsche 718 Cayman GTS

On Our Racetrack!
In 1957, Porsche, still a young company at the time, was already well known for defying automotive conventions. When they released the 718 Spyder in a variety of iterations, it continued to forge a successful path on the racetrack with two class wins at Le Mans and at the Targa Florio overall. Today, Porsche continues to defy automotive convention with the new 718 Cayman GTS. While others are adding cubic displacement to their engines in the quest for more horsepower, Porsche once again takes a lesson learned from winning at Le Mans, and installs amidships in the 718 Cayman GTS a flat-4 turbocharged engine producing 365 horsepower. read more >
In a car as low, lean and well-balanced as the 718 Cayman GTS, that's all the power needed to get from the exit of one corner to the entry of the next joyously fast. It's in the corners, where the 718 Cayman GTS turns the joy into unequivocal exhilaration.
Equipped with Porsche Active Suspension Management (PASM) the GTS sits 20 millimeters lower than a standard 718 Cayman S. With shorter springs, stiffer anti-roll bar and optimum balance from the mid-engine position, the 718 Cayman GTS, like its fore-bearer, the 718 RSK, is a cornering dynamo. On track through constant radius corners as well as through quick direction changes, it inspires the kind of confidence to push a little harder to earn an even more rewarding cornering experience.
With such great visibility from the driver's seat, and chassis that offers as refined a feedback as the Porsche 718 Cayman GTS, the standard for defining a true driver's car has been raised.
less >
Porsche 718 Cayman GTS

180 MPH
365 HP
4.4 S
$84,430
The Porsche 718 Cayman GTS has a lineage back to the legendary 718 Spyder of 1957. But the 2018 718 Cayman GTS is a modern wonder of driving perfection. Its compact chassis with the mid-engine mounted 2.5-liter turbo-charged boxer-4 is as well-balanced as any car could be. And thanks to its lower, stiffer sprung suspension, the 718 Cayman GTS is super agile to handle corners with unflappable grace. Drive one today in Las Vegas.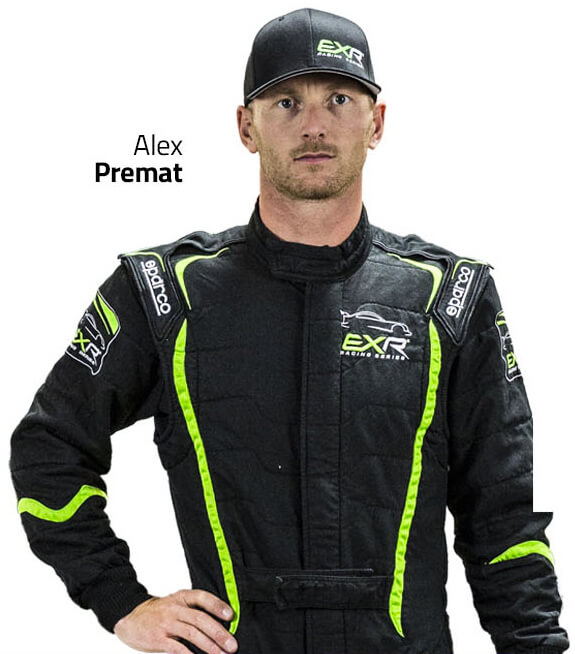 Tips From A Pro
"Put on your dancing shoes, because the Porsche 718 Cayman GTS wants to boogie. This car isn't about top speed – even though it tops out at 180 MPH – it's about the corners. Fast corners, slow corners, decreasing radius corners and every other kind of corner you can think of is a real treat from behind the wheel of the 718 Cayman GTS."
DRIVER ITINERARY
Our team of racing experts will guide you through the entire experience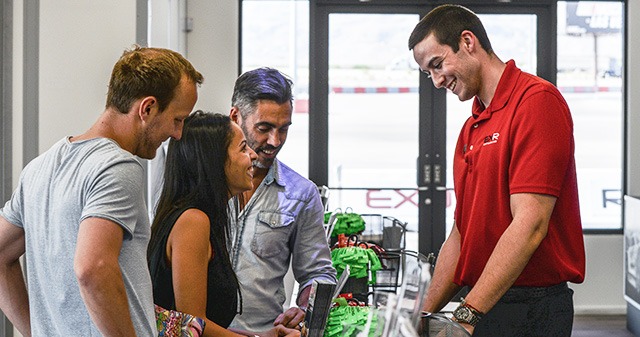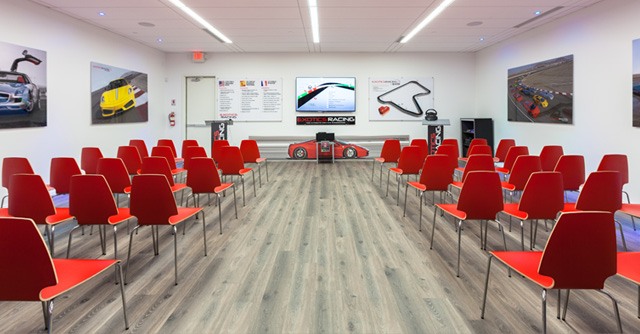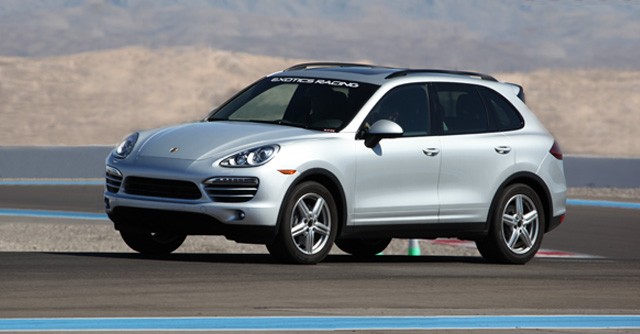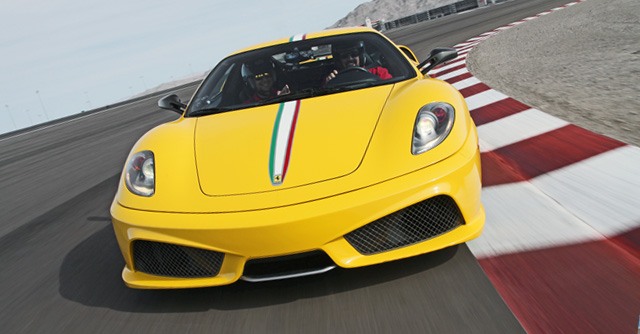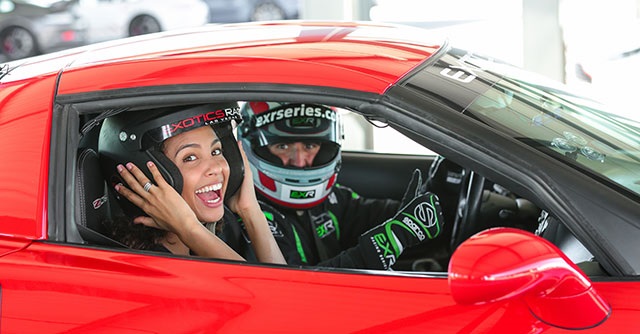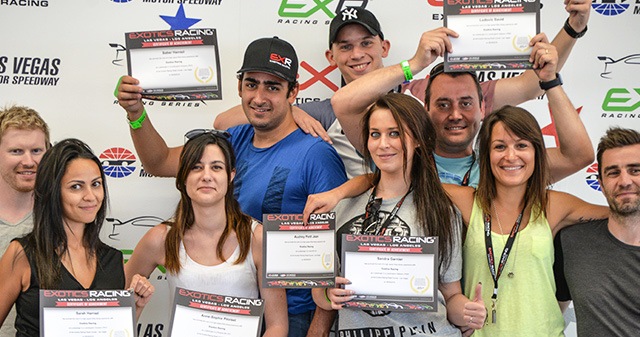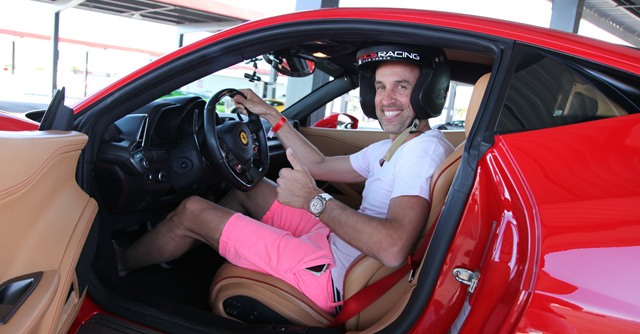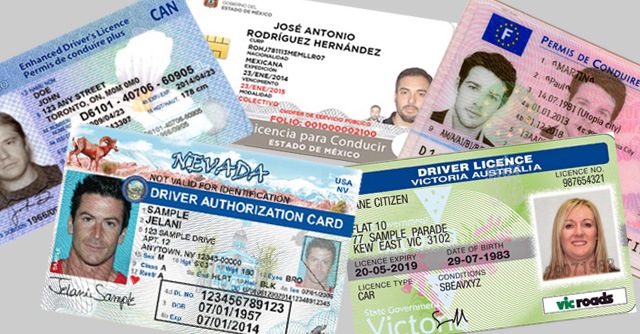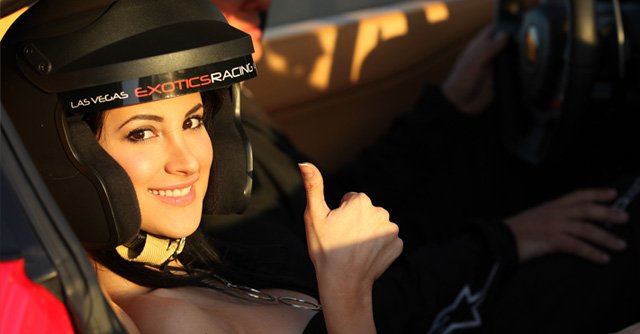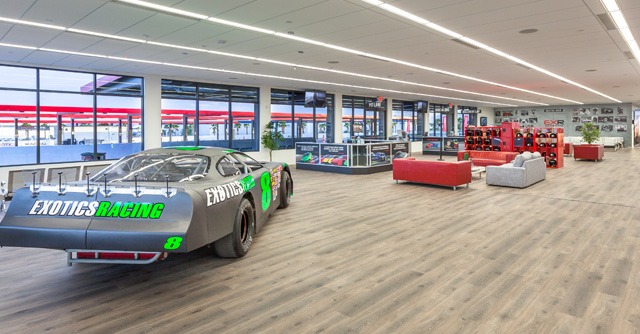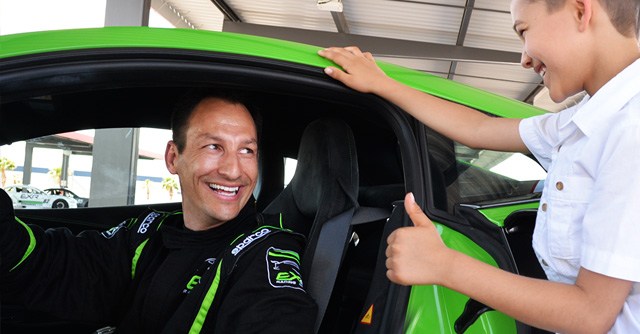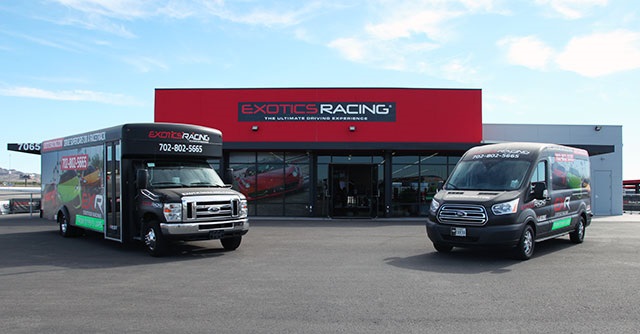 Porsche 718 Cayman GTS Gallery
120 Reviews
Over 230,000 Happy Customers! We've become a top rated racing attraction in Las Vegas and Los Angeles. See what others have to say about their exciting driving experience at Exotics Racing.

September 6, 2016
Y'all were awesome. It was my son's birthday present and it could not have been better. He was busy the whole day driving 6 different cars and had a most memorable experience. All the instructors were super helpful and made his day one he will never forget. Thanks again. We will be back for sure.

September 9, 2016
I enjoyed every min of the experience and I intend on returning in the future.

September 13, 2016
Amazing!! Good support and friendly and helpful people! Recommended!

September 19, 2016
Everything was amazing - from the support staff to the instructors, not to mention the cars!! I have been recommending this to everyone I know!

October 5, 2016
What an amazing, unforgettable experience! Exotics Racing is an A+ organization.

October 6, 2016
Definitely recommend to others. Best thrill in Vegas. Barry my ride along instructor was great. Very good communication and helped me get it right.

October 7, 2016
Best experience ever. I hope to go back to do it again soon.

October 12, 2016
It was a great time. The instructors and cars were fantastic!

October 17, 2016
Fantastic fun as usual!! 3rd time we have been there and the instructors make the whole experience worth the cost. Highly recommend doing more laps than 5 as you are then used to the car and track and get more out of the whole experience.

October 20, 2016
A very fun experience and great customer service from all; especially host ***, orientation driver *** and instructor ***.
OTHER AVAILABLE SUPERCARS
The world's largest fleet of exotic cars with over 50 cars and 19 models to choose from including the hottest cars by Ferrari, Lamborghini, Aston Martin,
Porsche, Corvette, Audi and Mercedes. All cars are equipped with paddle shifters to accommodate all skill levels and board dash
cameras to capture every moment of your Exotics Racing experience.