Drive a
Ferrari 458 Italia

On a Racetrack!
Ferrari continues to improve upon perfection with the 458 Italia. The Ferrari 458 Italia is a mid-engine, rear-wheel drive V-8 Berlinetta that was first unveiled to the public on September 15, 2009 at the Frankfurt Motor Show. Designed to be a successor to the Ferrari F430, the 458 Italia is derived from an entirely new design platform, which intergrates technology developed from Ferrari's involvement in Formula 1. more on the Ferrari 458 >
Expectations were high for the 458 especially after the success of the 430. Needless-to-say the F430 and the 430 Scuderia are very impressive, and any replacement would have very large shoes to fill. Ferrari did not disappoint. The 458 Italia tops its predecessors in all categories, not only raising the bar at Ferrari, but setting a new standard for all exotic supercars. With blinding acceleration and superior handling, the Ferrari 458 Italia can do a quarter mile in 10.8 seconds and corners like it's glued to the asphalt leaving drivers begging for more. This car is so exciting it should have come standard with a heart defibrilator.
Derived from the shared Ferrari/Maserati engine department, (Maserati has essentially been the luxury division of Ferrari since Ferrari took full control in 1999 after having a majority stake in the company since 1997) the 458 Italia produces 560 hp at a screaming 9,000 rpm. 398 foot pounds of torque are delivered at 6,000 rpm, with 80% percent of the torque at 3,250 rpm! The naturally aspirated engine features direct fuel injection, a first for Ferrari mid-engine street cars. 0-60 mph takes just 3.3 seconds with a top speed of 202 mph. Breaking the 200 mph barrier, makes the Ferrari 458 Italia the first volume production Ferrari to scale the 200 mph mark.
Unlike other models of Ferrari, the 458 Italia has only one transmission option. The 458 utilizes a seven-speed dual clutch gearbox that directs power to the rear axle. The 458 does not come with the option of a manual transmission, marking it only the fourth model in Ferrari's long history in which a manual transmission is not offered. The other models not to include a manual option were the Enzo, Challenge Stradale and the 430 Scuderia.
Ferrari introduced a new design concept whereby the 458 Italia carbon-ceramic brakes include a prefill function that forces the pistons within the calipers to push the pads into contact with the discs on launch, eliminating the delay when the brakes are applied. This concept added to the pre-existing antilock braking system (ABS) creates a drastic improvement to braking, bringing the vehicle from 62 mph to 0 mph in 107 feet.
Ferrari Formula 1 driver and racing superstar, Michael Schumacher participated in the exterior and interior designs of the 458 Italia. In collaboration with Carozzeria Pininfarina, who have been involved with all of Ferrari's exteriors of late, the F458 was designed with aerodynamic efficiency and downforce as a top priority including the deformable winglets of the front grill that lower at high speeds to reduce drag and increase downforce. An ironic turn of events considering it was the late Enzo Ferrari himself who said, "Aerodynamics are for people who can't build engines." Nevertheless, Ferrari engineers remain confident that Enzo would have been pleased with the 458 Italia.
The interior design features many changes, notably the relocation of many column stock controls to the steering wheel, giving a more Formula 1 type feel. This was done to create unimpeded access to the paddle shifters. The turn signals take a little getting used to since they have been turned into buttons on the steering wheel, initially creating a very unnatural feel. Other questionable design choices include placing navigation controls along with audio controls in pods that flank the steering wheel, making access to these items impossible for a passenger. Additional cabin improvements include a repositioning of the driver seating position, creating a much more comfortable seating position than what was offered in previous Ferrari models.
If you thought that Ferrari could not top the success of the 430 line, prepare to be pleasantly surprised with the superior handling and performance of the Ferrari 458 Italia. Being that Ferrari has once again raised the bar considerably higher than what was available to previous volume production models, this begs the question: what will Ferrari do next?
less >
Ferrari 458 Italia

202 MPH
562 HP
3.3 S
$270,000
The Ferrari 458 Italia reigns at the top of the Ferrari supercar kingdom. Producing 562 hp with 398ft-lbs of torque, the newest and most sophisticated Ferrari ever made resides in a class all of its own. Combined with stunning beauty and superior handling, the Ferrari 458 Italia delivers style and grace unmatched by any of its predecessors.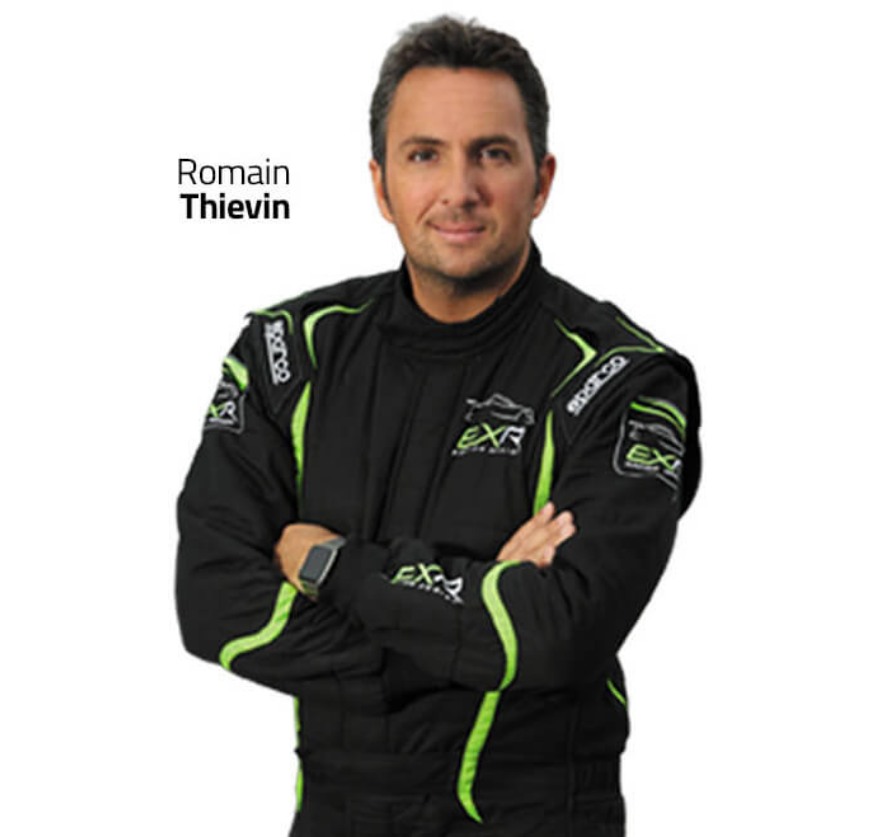 Tips From A Pro
"The Ferrari 458 Italia is a personal favorite of mine, as well as the majority of the instructors in the staff. The car has a very light steering wheel, very fast shifting and an awesome V8 engine. This makes the 458 both very easy to drive and very exciting when approaching the limit."
DRIVER ITINERARY
Our team of racing experts will guide you through the entire experience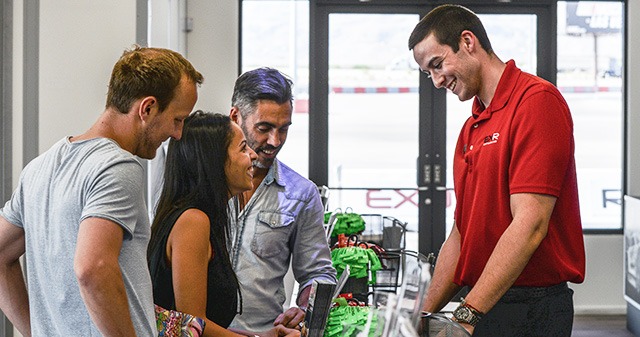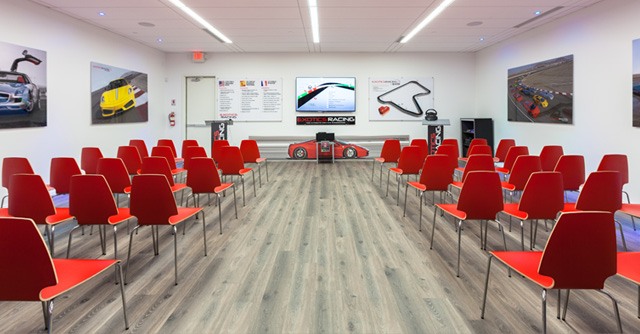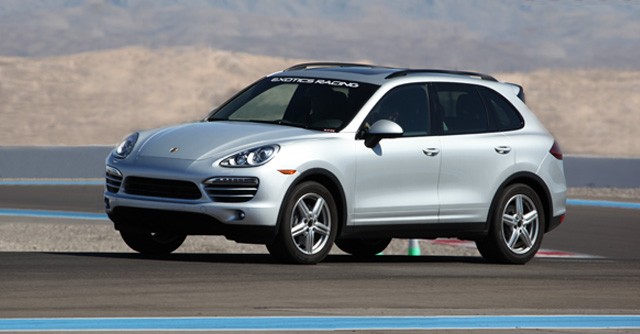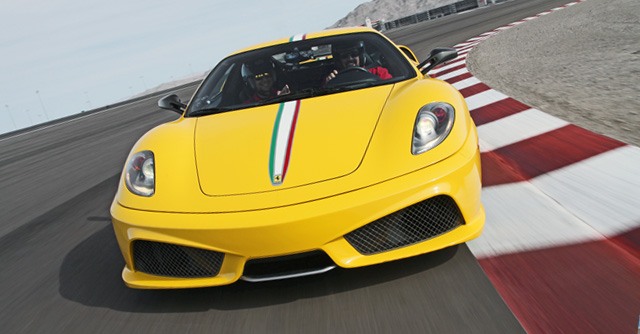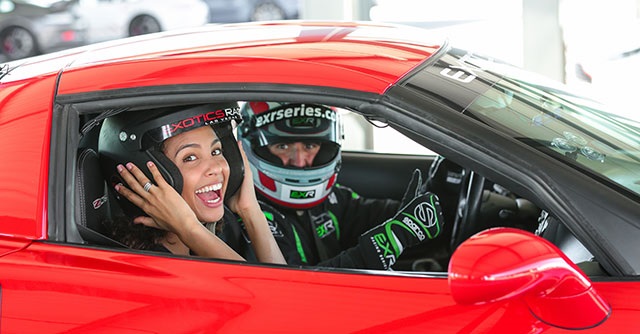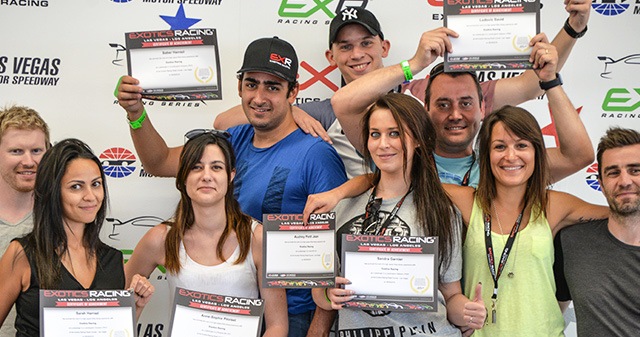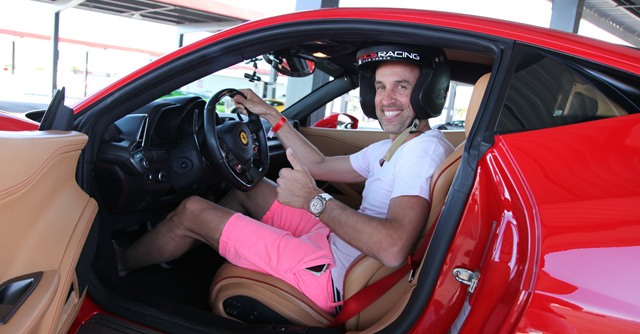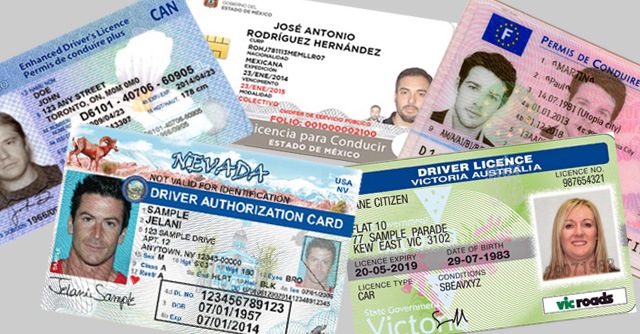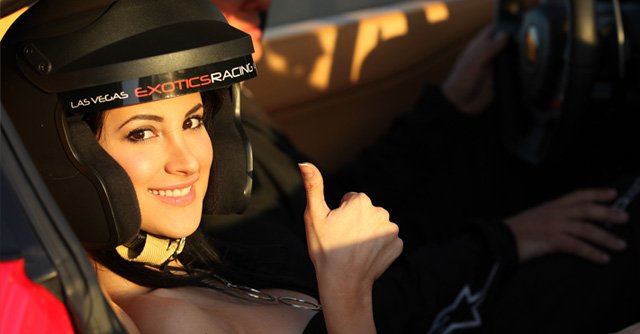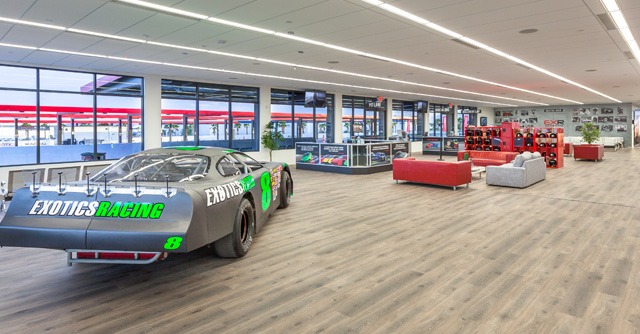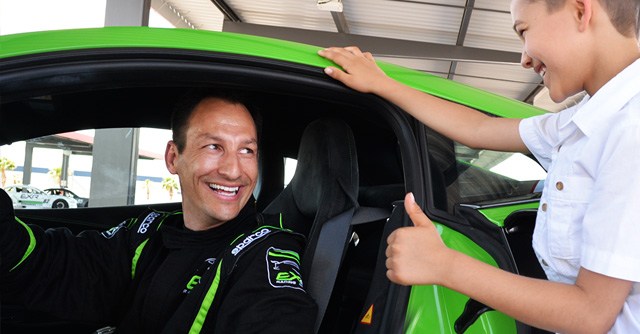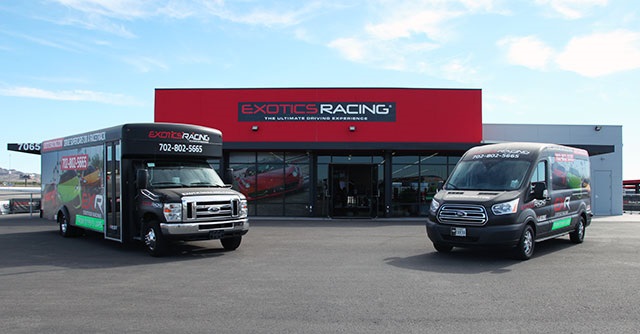 TIME TRIAL WORLD CHALLENGE BY EXOTICS RACING
NEW and ONLY at Exotics Racing!
You never know how fast you are until you come to Exotics Racing for the Michelin Time Trial Challenge! Challenge your driving skills on a racetrack behind the wheel of our supercars and take part of the world's largest motorsports competition, exclusively at Exotics Racing Las Vegas.
After each driving experience, whether you want to race against the clock or a friend, our automatic live and online ranking allows you to compare your laptimes and rank against other drivers. There is no exception, every driver is timed on our racetrack and therefore is a competitor of our World Challenge!
Who will be the next fastest driver at Exotics Racing?
Ferrari 458 Italia Gallery
1,354 Reviews
Over 260,000 Happy Customers! We've become a top rated racing attraction in Las Vegas. See what others have to say about their exciting driving experience at Exotics Racing.

December 19, 2016
Honestly everything was above expectations by a longshot . Fantastic crew every step of the way.

December 13, 2016
Incredible experience... best thing I did in Vegas!

December 13, 2016
I received this as a gift and while we live near the CA speedway we decided to do this in Vegas. From the moment we arrived at the facility we could tell this was going to be a great experience. The place was spotless and every person we encountered was friendly and professional. I selected a 458 Italia and my in car instructor (I cannot recall is name darn it) was amazing. I had an amazing time driving the car and felt totally safe with my instructor. What a blast. I have and would recommend this to anyone who enjoys this type of thing and would do it again for sure.

December 13, 2016
The overall experience was excellent! Good instruction for me even with track experience. They helped me to get the most out of each lap. I'd highly recommend this for anyone visiting Las Vegas.

December 9, 2016
Enjoyed my time at your track. My instructor was professional, knowledgeable and was sure to ask me what I wanted. Was worth the money.

December 7, 2016
Had a great time! Drove the Porsche GT3 and the Ferrari 458. Both are amazing cars. Many thanks to my two instructors Luigi and Teo - they were both very knowledgeable and incredibly fun to drive with. The whole team at EXR was welcoming and helpful. Can't wait to do it again!!

November 29, 2016
My experience at exotics racing was fantastic! They were very professional and I had a blast driving both the Ferrari 458 and the Porsche Cayman GTS. I also learned more about track driving.

November 29, 2016
Unbelievable experience!!!! Professional operation will outstanding staff and instructors. Enjoyed every aspect and every moment - life is about experiences and this is one of they finest Thank you - ***

November 21, 2016
Highly recommend this to anyone visiting Las Vegas! *** and *** were outstanding riding along with me out there on the track and helped get faster each lap and have a blast. Also, make sure to ride with ***... he's an animal!

November 21, 2016
My adult son and I had a terrific time at our Las Vegas track day. From the first phone call through the last lap on the track, our experience with Exotics Racing was superb. The cars were in great shape, the facility was very attractive and spotless and even the in-car video (well worth the extra cost) was terrific. I like the option to create a package which works for the participant. Although I expected the experience to be physically challenging, the mental aspects were even more so. We chose five laps with each of three cars and felt at the end that it was perfect.
OUR SUPERCARS
The world's largest fleet of exotic cars with over 50 cars and 19 models to choose from including the hottest cars by Ferrari, Lamborghini, Aston Martin,
Porsche, Corvette, Audi and Mercedes. All cars are equipped with paddle shifters to accommodate all skill levels and board dash
cameras to capture every moment of your Exotics Racing experience.