Drive an
Aston Martin Vantage F1

On a Racetrack!
The new Vantage F1 Edition is a new breed of Aston Martin. One that celebrates the return to Formula 1 and establishes the Vantage as a true sports car. . read more >
Motivated by an exciting return to Formula 1 and as a direct result of the engineering that went into the development of the Vantage as an Official Safety Car of Formula 1, the Vantage F1 Edition is the ultimate expression of performance and power.
Sophisticated and powerful, the Aston Martin Vantage F1 Edition will gallantly accept the challenge of the track only to shred lap times without mercy. Available at Exotics Racing starting at $299 for five laps.
less >
Aston Martin Vantage F1
195 MPH
535 HP
3.5 S
$153,000
Performance is at the heart of every Aston Martin, but when it wears an F1 badge it must be a truly exceptional car. The Vantage was already the most focused sports car in the Aston Martin range but with the development of the Safety Car of Formula 1, it became a true athlete: more powerful; more agile; more immediate and more exciting to drive.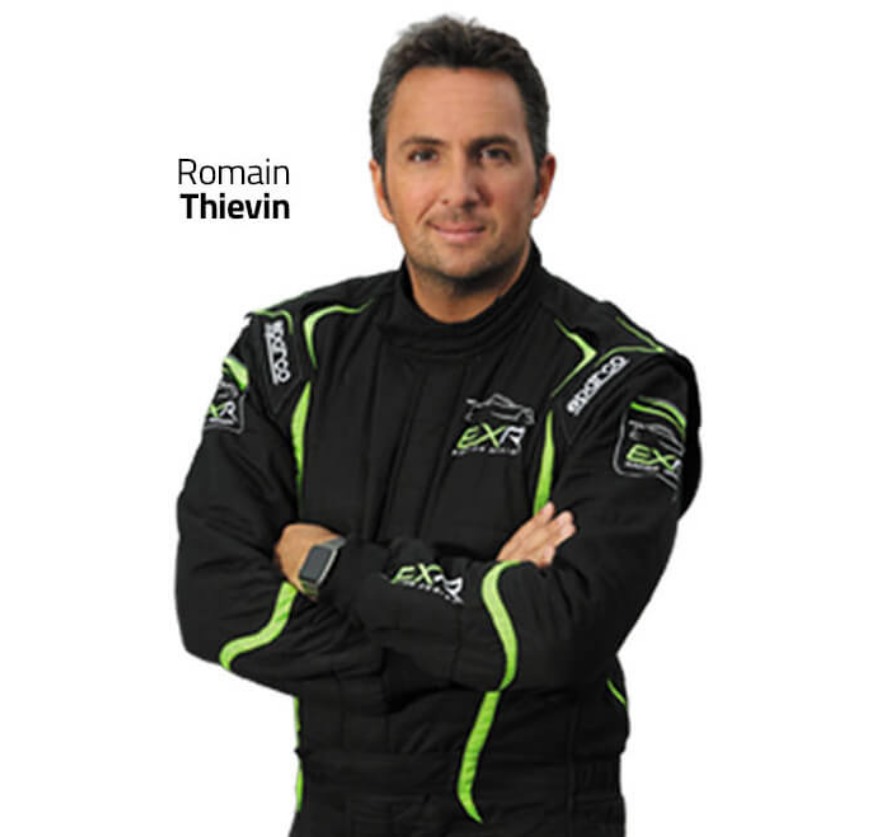 Tips From A Pro
"The Aston Martin F1 Edition is pure fun to drive on our Exotics Racing track. The Vantage turns hard and accurately, resisting understeer even on tighter corners. But it's the behavior of the car's rear end that really amuses, especially the progressive (and sometimes lurid) way its tail can be persuaded to step out under power. Few cars are this easy to steer with the throttle or as friendly when driven beyond the limit."
DRIVER ITINERARY
Our team of racing experts will guide you through the entire experience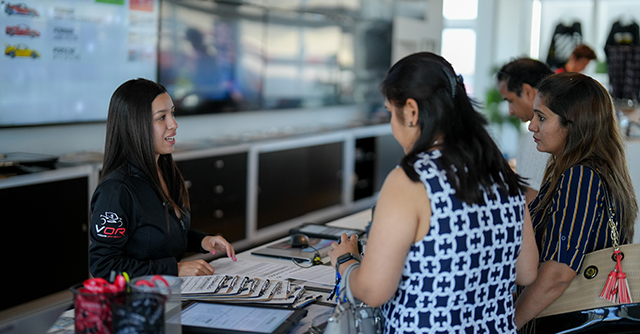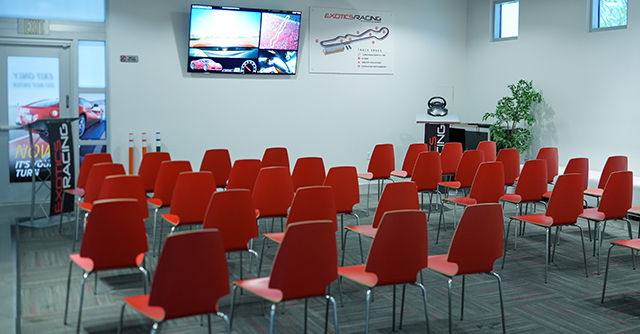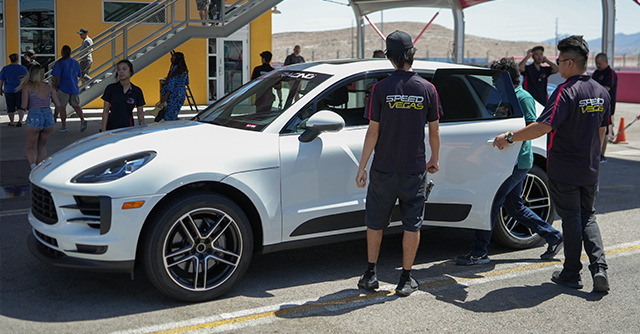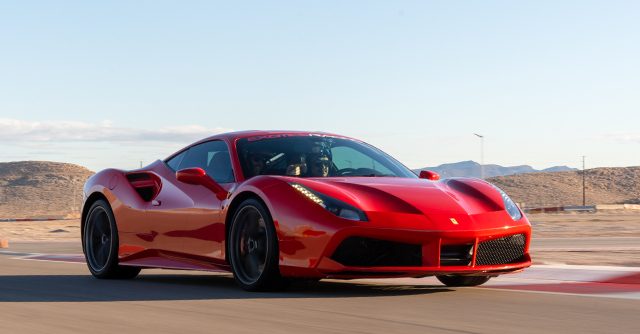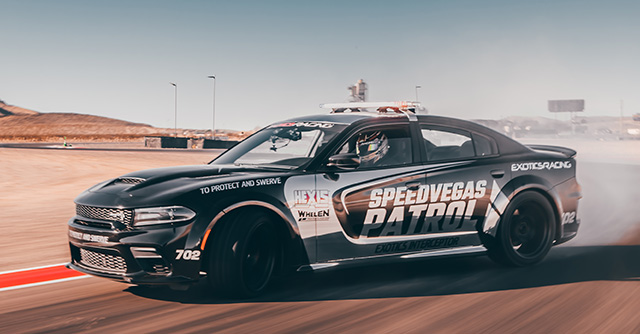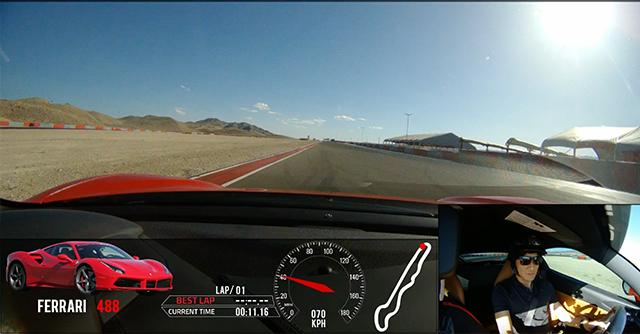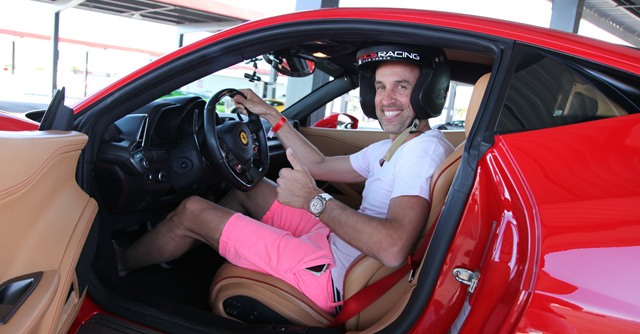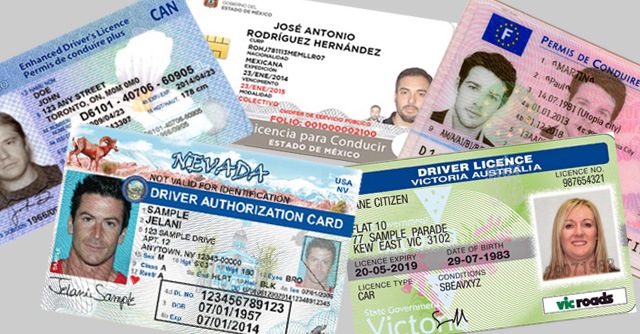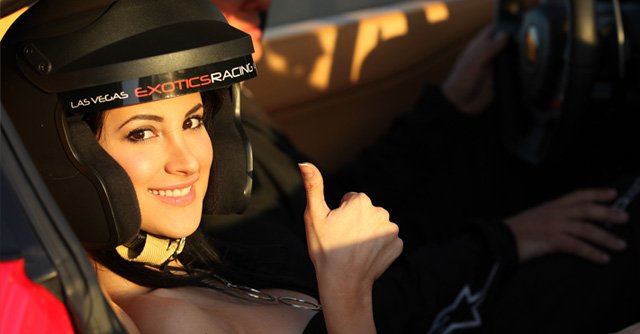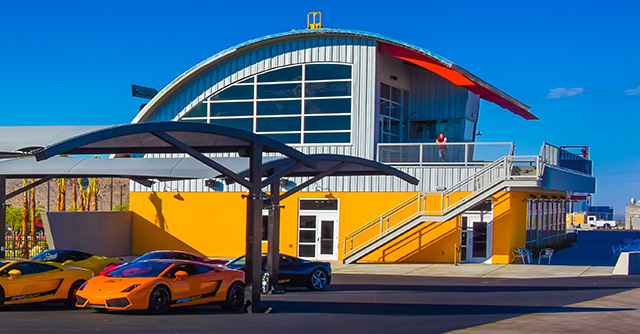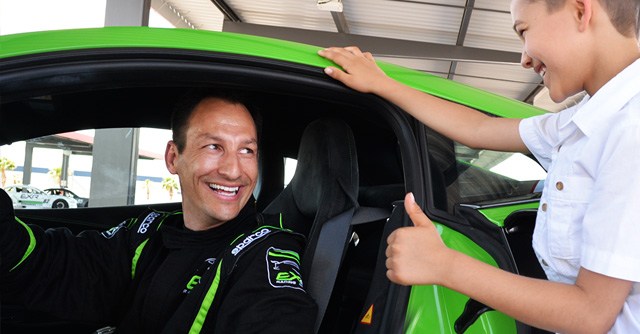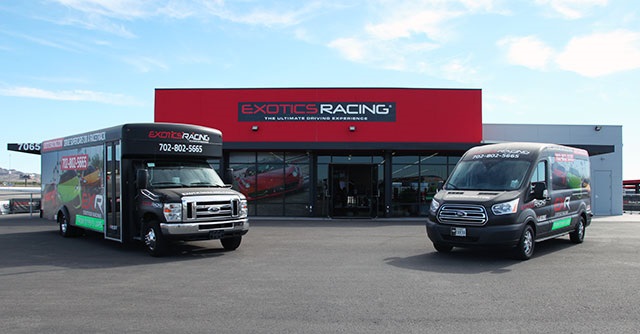 SUPERCAR DRIVING EXPERIENCES
Our Las Vegas location is at SpeedVegas Motorsports Park, just 15 minutes from the world famous Las Vegas Boulevard. Our exclusive 1.3-mile racetrack was designed by professional racing drivers to highlight our supercars performance capabilities. You'll find an example of many turns found on the world's greatest racetracks including hairpins, double apex corners, fast sweepers, chicanes, 90-degree corners and even a banked turns as well as large runoff areas, the latest high-tech safety barriers, and even the only in-ground LED lighting system in the US.

2,000 ft

Main straight away

1.3-mile

track length

7

days open

8

turns

140 mph

top speed

15 min south

Off the las vegas strip
TIME TRIAL WORLD CHALLENGE BY EXOTICS RACING
ONLY at Exotics Racing!
You never know how fast you are until you come to Exotics Racing! Challenge your driving skills on a racetrack behind the wheel of our supercars and take part of the world's largest motorsports competition, exclusively at Exotics Racing Las Vegas.
After each driving experience, whether you want to race against the clock or a friend, our automatic live and online ranking allows you to compare your laptimes and rank against other drivers. There is no exception, every driver is timed on our racetrack and therefore is a competitor of our World Challenge!
Who will be the next fastest driver at Exotics Racing?
Aston Martin Vantage F1 Video
Aston Martin Vantage F1 Gallery
416 Reviews
Over 400,000 Happy Customers! We've become a top rated racing attraction in Las Vegas. See what others have to say about their exciting driving experience at Exotics Racing.

November 19, 2014
I meet another couple at the track. Her advice was to not call it the best day of my life in front of my wife and to make sure to make marriage, kids births etc first. So this was the 4 best day of my live! A fantastic day. A very well run and exciting experience. Look forward to coming back.

November 18, 2014
I booked Exotic Racing from New Zealand via their website which was simple and easy to use. Confirmation of the bookings and reminder emails all arrived and were informative and helped build the expectation. The venue is easy to find and the whole experience was totally professional. The cars were awesome and the driving instructors even better. I can't fault the experience in any way, except that it went so fast, and I can't wait to be back. PS. I drove 6 exotic cars over 37 laps, the cars and the driving just getting better and better.

November 18, 2014
All the crew was amazing, the instructors and drivers provided all the necessary information and they focused to provide the best service which the did. Thanks Exotics Racing las Vegas for your amazing effort, I will definitely go back! Ruben Esparza

November 18, 2014

November 14, 2014
My driving experience was a 30th birthday gift from my wife. It's been a few weeks since I've been and I still can't stop talking about it. The instructors are great and very knowledgeable and made sure I got the best out of the cars as possible. I'd go every week if I could!

October 28, 2014
AMAZING and WOW are the first two words that come to mind when my husband and I think about recent experience at the Las Vegas EXR racing. I needed to shake out my hands out after driving the first car because of the intense concentration needed to move around the track. However, the great instructions from Bear, Josh and the other instructors helped me to relax and drive at speeds I did not think I could (fastest straight away was 187 in the Ferrari)and complete a lap in a minute. I know that is maybe not a fast time, but the team helped me find the right balance for my skill and comfort driving each car, which is why I highly recommend this experience to all women. Ladies, this is an excellent experience and you should not sit on the side lines watching when you can also have a great time. The drivers will find the right balance for you. I will be back and will break a minute!

October 27, 2014
This whole experience was amazing and has made me want to do it again and again. Your staff were fantastic and incredibly accommodating especially when offering me an extra lap because of a slight delay in cleaning an oil spill from the track. I didn't even need to ask for it they just offered. The only recommendation I could make is to have a sign near the front door so that when exiting it would remind me to tip the instructors. This was mentioned in the briefing but the adrenalin and excitement overpowered my logical everyday mind and I didn't remember the tip until I was about 40 miles away. Hopefully the same instructors will be there on my return and I will tip them then. In a nutshell this was an experience of a lifetime but not reserved for just one time, I will return for many experiences in the future. Thank you. Austin

October 21, 2014
I received the driving as a retirement gift, my wife is probably tired of hearing how much fun I had and how much I appreciated the gift. I have recommended the driving to several people.

October 19, 2014
Easily the second best experience in Vegas, worth every penny, tons on fun!!!!!

October 16, 2014
My wife got me this for my birthday, and since we share a bank account, I was a little reluctant to do something that seemed so frivolous. She convinced me that this was something I always want to do, so I didn't cancel, contrary to my more fiscally reserved nature. I expected to have a fun experience that I would come away regretting having paid for. When I got there, however, I was greeted by a top-notch staff who made the whole experience feel truly special and unique. My wife and kids were also treated well and had a fun time and felt welcome, watching me go around the track and getting to see and even sit in the cars for themselves. The cars were outstanding! (I drove the Aston Martin Vantage, Lamborghini Superleggera, and Ferrari 458 Italia) I expected the instructors to give you a decent experience but not try anything too crazy, in protecting the cars. Instead, I felt like their main goal was to give you a true race track experience in cars that I could never have driven otherwise. The adrenaline was pumping the whole time, and sweat was building up on my forehead from the exhilaration of the experience, and I felt like I drove the cars as hard as possible without being out of control. The instructors sit next to you and coach you into pushing yourself, your skills, and your speed to the limits, but make sure you're safe while doing it. I have never had so much insane fun! (Beats skydiving, rock climbing, snowboarding, etc.). I hope to go back again and take others along to try it for themselves. I now believe a life has not truly been lived to its fullest until you have driven a Ferrari 458 Italia! If you can swing it (don't break the bank to do it, but worth saving up for), do it!
OUR SUPERCARS
The world's largest fleet of exotic cars with over 50 cars and 19 models to choose from including the hottest cars by Ferrari, Lamborghini, Aston Martin,
Porsche, Corvette, Audi and Mercedes. All cars are equipped with paddle shifters to accommodate all skill levels and board dash
cameras to capture every moment of your Exotics Racing experience.