Drive a
Ferrari F12 Berlinetta

On a Racetrack!
The Ferrari F12 Berlinetta is the most powerful and highest performance front-engine Ferrari ever made. That's quite a statement when considering the long, and legendary, list of front-engine V12 cars to come from Ferrari. The direct injection, 6.3-liter V12 pumps out 731 horsepower at 8,250 RPM and 509 lb-ft of torque. That's enough to move its 3,586 pound mass to 60 MPH from a standing start in 3.1 seconds. Top speed doesn't come until you're hurtling along at 211 MPH. more on the Ferrari F12 >
Shorter, lower and narrower than its predecessor, the 599 GTB Fiorano, the new F12 Berlinetta is more than a design success, it's a performance virtuoso and that is no accident. At 20 percent more torsionally rigid than its predecessor, the major focus in structural design is placing the major masses in the best locations. This improves the chassis' dynamic behavior at speed, in corners and under braking; no easy feat. The engine is lower in the chassis, netting a lower center of gravity. A new rear suspension / gearbox unit enables a smaller rear end. Weight distribution is therefore optimized for a slight rear weight bias, at 46 percent front / 54 percent rear.
The F12 Berlinetta also uses innovative materials and technologies new to the automotive industry. A spaceframe chassis and bodyshell employs more than twelve alloys to shave off 154 pounds when compared to the 599 GTB Fiorano.
Behind the wheel, this front engine car gives nothing away to its mid-engine supercar counterparts. Despite its dimensions, the car feels smaller and tighter from the driver's seat. The steering is precise and lightening fast. It may not have any wings, but there's an abundance of downforce produced by its deliciously swoopy shape. As a result, it sticks though corners with enormous grip. At turn-in there's just enough understeer to help find the limit, but squeeze on the power at the apex and push through the understeer to induce a four-wheel drift to the track out point.
Front-engine sports cars are often regarded as long-distance grand tourers suitable for a gentleman in his tuxedo and a lady in her stilettos. While this is no less true of the F12, it is also no less true that this car loves the racetrack, so much so that a tux can easily be traded for a nomex driver suit, the stilettos for thin-soled driving shoes and nothing else about the car need change.
Luigi Chinetti, Piero Taruffi, Olivier Gendebien and Phil Hill all piloted front-engine V12 Ferraris around a racetrack. Add your name to the list.
less >
Ferrari F12 Berlinetta

211 MPH
731 HP
3.0 S
$US400 000
The list of front-engined, V12 Ferraris that ascended from great to legendary is long and illustrious. Add to the list the F12 Berlinetta. Until Ferrari's latest hypercar, the La Ferrari, was released, the F12 was the most powerful Ferrari ever built.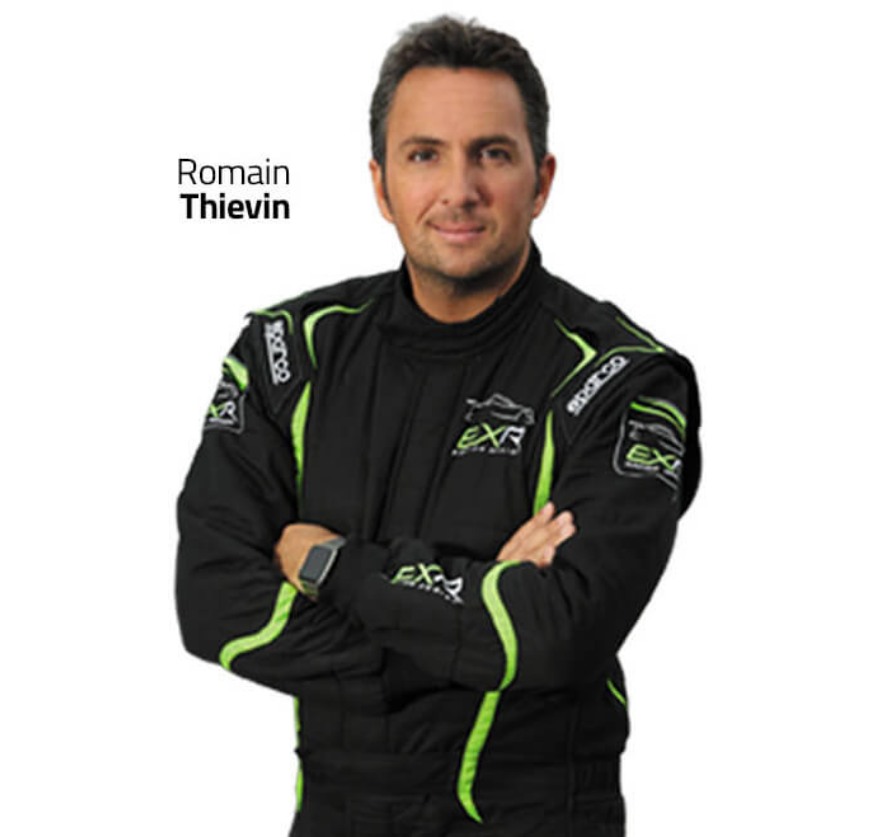 Tips From A Pro
Any car that has over 700 horsepower demands respect. But, the Ferrari F12 is such a well designed and advanced car that driving it around the racetrack is both a pleasure and a thrill. Like all current Ferraris, the F12 enjoys being driven fast. The feedback through the steering wheel, the urgency of the engine, the speed of the gear shifts and the confidence under braking are everything a driver needs while on the racetrack. Plus, there's the sound of that magnificent V12 in front of you.
DRIVER ITINERARY
Our team of racing experts will guide you through the entire experience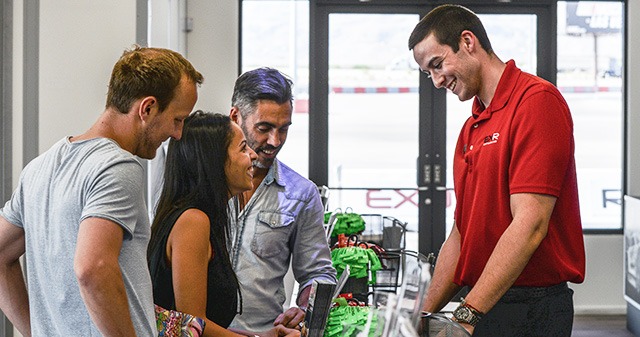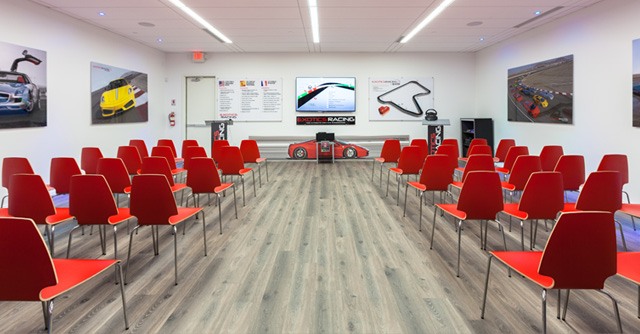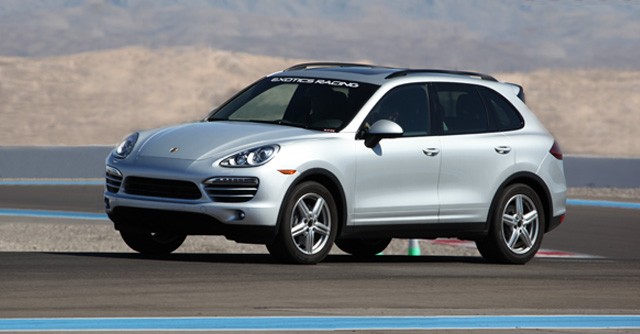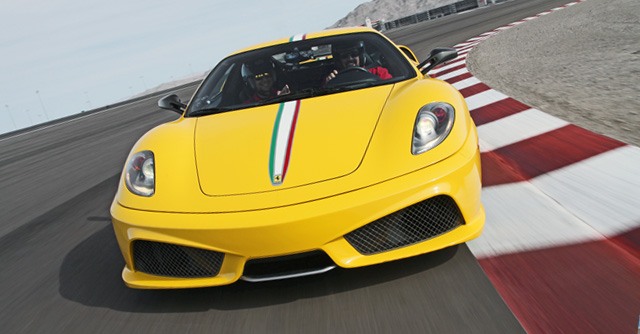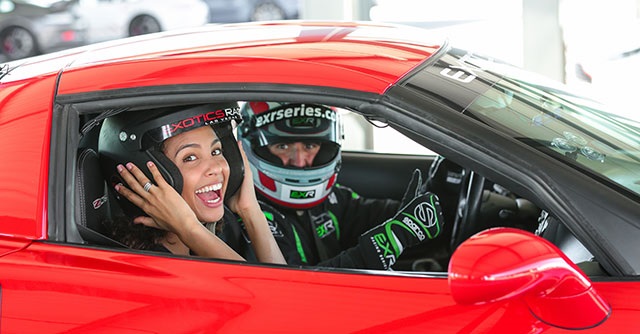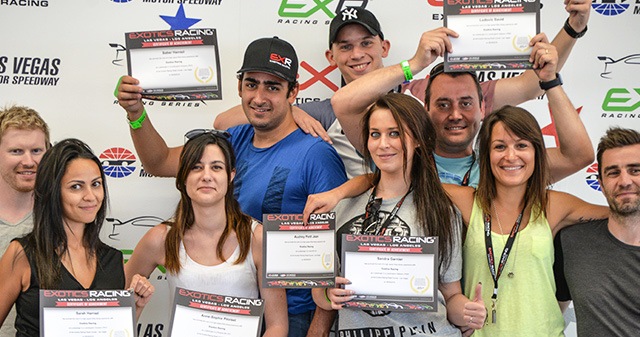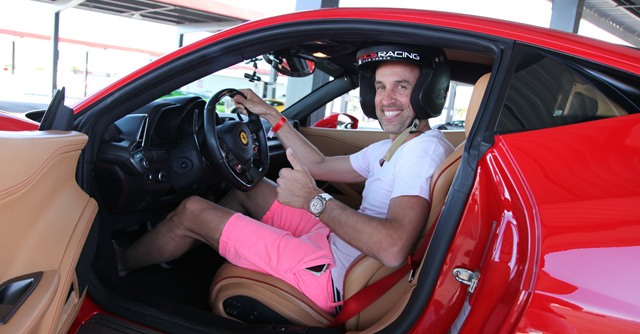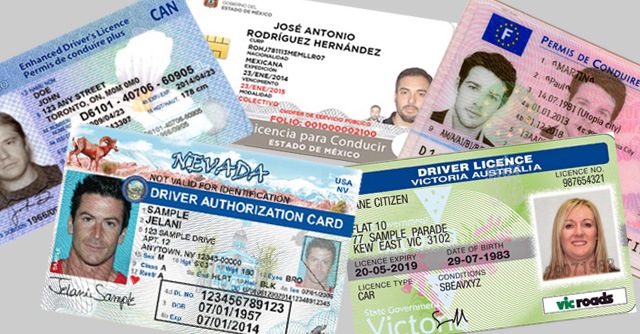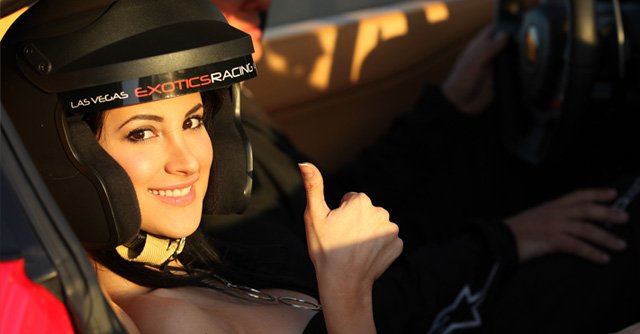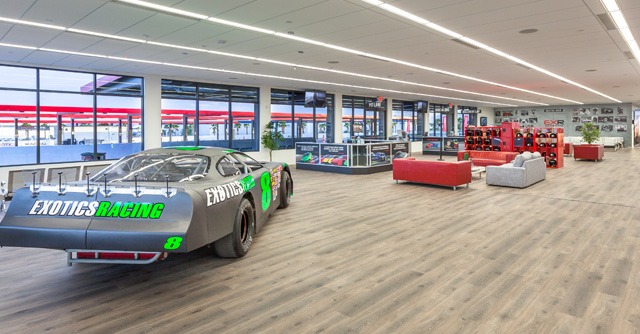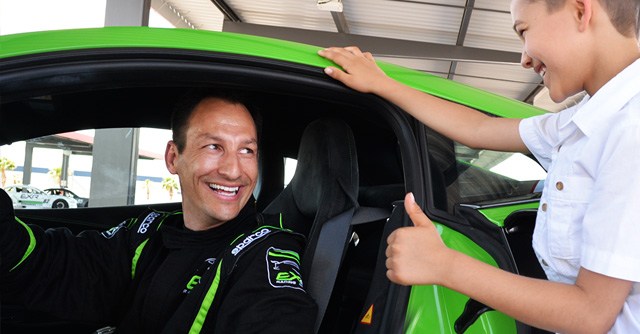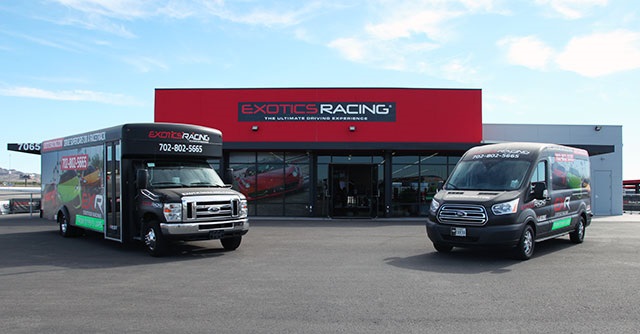 TIME TRIAL WORLD CHALLENGE BY EXOTICS RACING
NEW and ONLY at Exotics Racing!
You never know how fast you are untill you come to Exotics Racing for Michelin Challenge! Challenge your driving skils on a racetrack behind the wheel of our supercars and take part of the world's largest motorsports competition, exclusively at Exotics Racing Las Vegas.
After each driving experience, whether you want to race against the clock or a friend, our automatic live and online ranking allows you to compare your times and rank against other drivers. There is no exception, every driver is timed on our racetrack and therefore ia a competitor of our World Challenge!
Who will be the next fastest driver at Exotics Racing?
Ferrari F12 Berlinetta Video
Ferrari F12 Berlinetta Gallery
19 Reviews
Over 230,000 Happy Customers! We've become a top rated racing attraction in Las Vegas and Los Angeles. See what others have to say about their exciting driving experience at Exotics Racing.

mai 24, 2018
Excellent driving experience! Where else can you drive ANY exotic car, (to your limits...) without the worry of ANY liability, NO wear/tear on YOUR own vehicle, etc. I recommend a minimum 12-15 laps in a lower HP car to get the feel of the track, then move up to higher HP cars. Thank you, Exotics Racing. In the immortal words of Arnold, "I will be back..."

mai 14, 2018
Would definitely recommend. My instructor, ***, was top notch.

mai 3, 2018
It was absolutely amazing! The coach was great the service was great everyone was friendly there's nothing that I could recommend.

mars 20, 2018
Excellent experience! I will do it again!

février 21, 2018
Friendly helpful staff was just an amazing time from start to finish highly recommend it to anyone travelling to Las Vegas

février 20, 2018
It' should be part of your Buck List . It's worth your time and $ to go experience this.

août 29, 2017
This was a great experience. I loved all of it and enjoyed it so much

juillet 6, 2017
It was a great experience! Every moment was amazing. The sounds, the cars, and the track. It is expensive so it is not something to do every weekend, but it is still great.

juin 20, 2017
Great cars and great track!! The instructors are outstanding, the staff is great. great overall experience and then of course you get to take a Ferrari or Lambo around the track.

juin 15, 2017
Purchased a package for my son's graduation present and it exceeded my expectations and more importantly it exceeded his expectations. The staff was excellent and very helpful to ensure he had a great experience. The drivers were great by helping him enjoy each car and coaching him during the way. I would recommend this to anyone who wants to drive some exceptional cars on a track to gain the full experience of what the car can offer. Many thanks to the great team at EXR!
OUR SUPERCARS
The world's largest fleet of exotic cars with over 50 cars and 19 models to choose from including the hottest cars by Ferrari, Lamborghini, Aston Martin,
Porsche, Corvette, Audi and Mercedes. All cars are equipped with paddle shifters to accommodate all skill levels and board dash
cameras to capture every moment of your Exotics Racing experience.