Drive an Aston Martin
DB11 On a Racetrack!
Among the coterie of premier automotive brands, Aston Martin has earned a permanent place. From the DBR1 to the DB5 to the Vantage, the line of cars from Graydon is a roll car of some the most iconic and desirable cars ever made. Today, the new DB11 extends the legacy for another generation. read more >
Aston Martin's designers have paid homage to previous examples in the DB line with signature elements like the grill shape and air duct behind the front wheels while at the same time reinventing the car from the ground up to be the most advanced car they've ever made. The body is composed of bonded aluminum for higher strength at a lower weight. The suspension has adaptive damping control. At speed downforce is produced without any aero appendages. Instead, its trademarked Aeroblade channels the air coming around the side and cascading off of the roofline into vents that channel the air out the back and in doing so creates a generous amount of downward pressure. Up front, hidden ducts and wings in the wheel arches combine hot air exiting the engine with cooler air coming in through the front grill to create optimal, downforce inducing pressure gradients. Clearly, beauty is more than skin deep with the DB11.

As part of lightening the chassis, Aston Martin stretched the wheelbase by 65mm which in turn helped move the DB11's engine further back to create a front-mid-engine configuration. That translates into near 50/50 front/rear weight distribution.
Speaking of the engine, the DB11 with the 5.2-liter twin-turbo V12 produces 600 horsepower and 516 lb-ft of torque, making it the most powerful Aston Martin ever. Top speed for the DB11 is 200 MPH and 62 MPH comes just 3.7 seconds after making a standing start. The gearbox is rear-mid-mounted and connected to the engine via a alloy torque tube and carbon-fiber propeller shaft. Eight gears are controlled via a fly-by-wire electronic system.
On track, the DB11 is a Grand Tourer that knows how to roll up its sleeves and get busy. Engaging Sport or SportPlus mode lets the DB11 know you're more interested in fast lap times versus going lunch. The adaptive damping controls the DB11's girth to keep glued to the track and on point with direction changes. Of course the V12's 600 horsepower takes care of corner exit speed to hurtle you along to the next braking zone with alacrity.
less >
Aston Martin DB11

200 MPH
600 HP
3.7 S
$US214 820
Aston Martin blends all the luxury and style of a world class touring vehicle with all the performance of a true sports car. This 5.2L V12 delivers 600 hp with a top end of 200 mph. This iconic DB11 is packed with cool sophistication and beautiful body styling unmatched by any other vehicles of this type.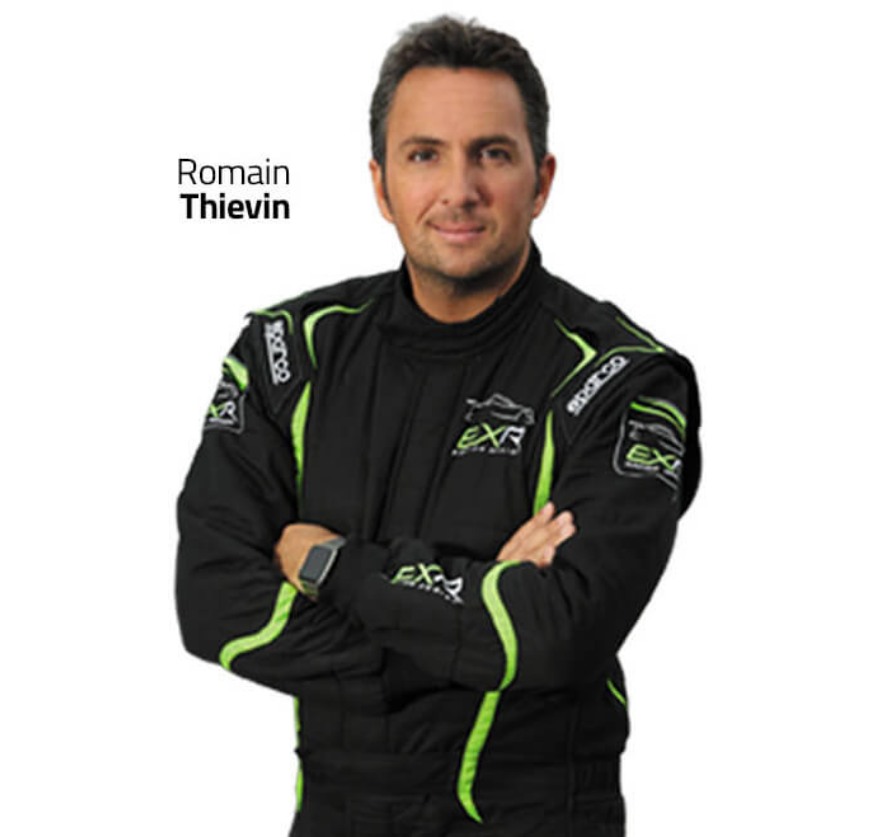 Tips From A Pro
"The thing I love most about the DB11 is that it's truly a gentleman's supercar. Great brakes, comfortable, neutral handling, a keen attention to detail, and a wonderful exhaust note. A car that can be flogged around the track during the day, and classy enough to be parked in front of my favorite restaurant at night."
DRIVER ITINERARY
Our team of racing experts will guide you through the entire experience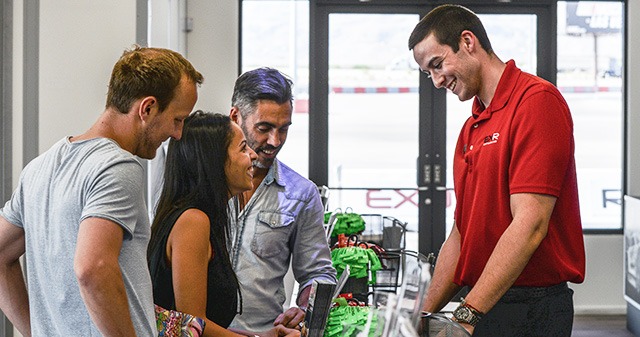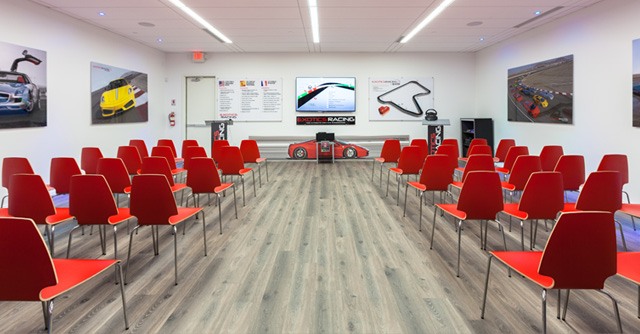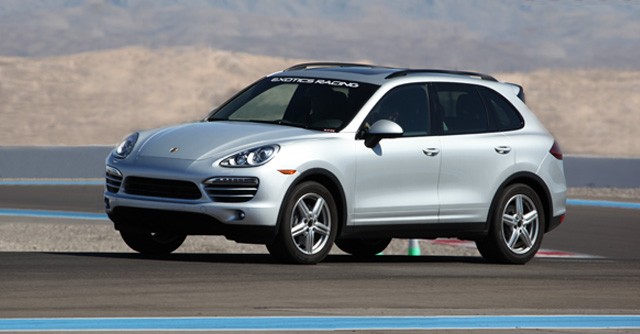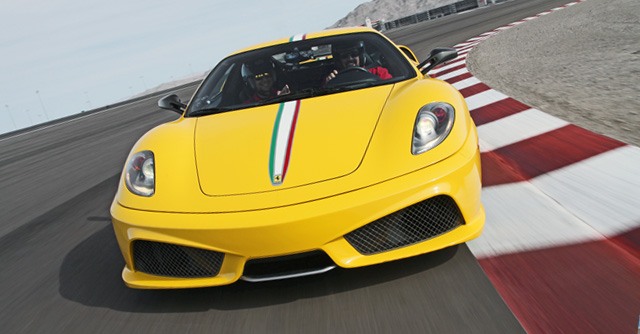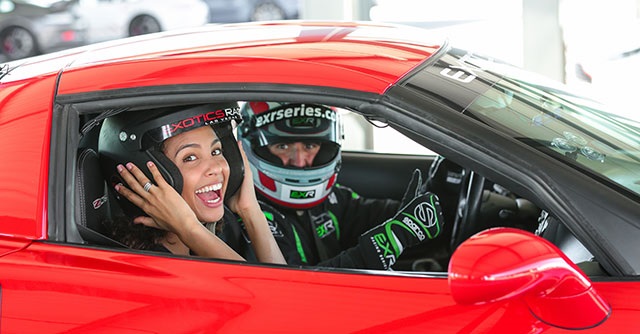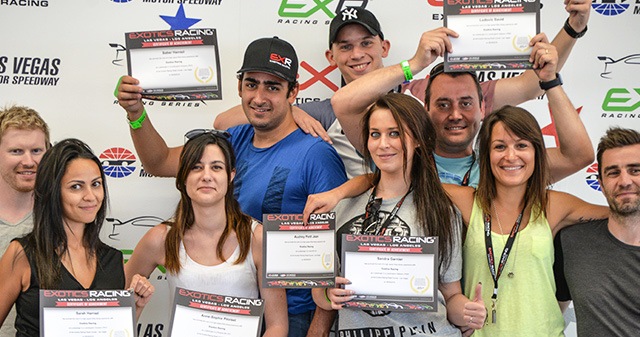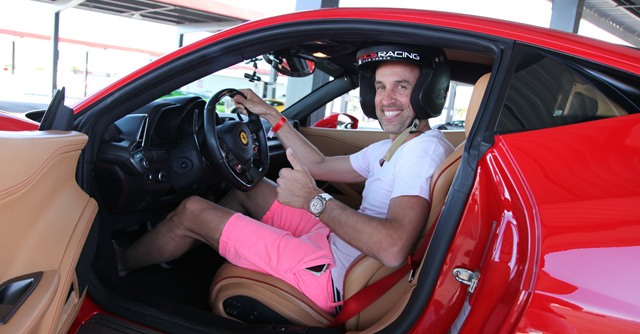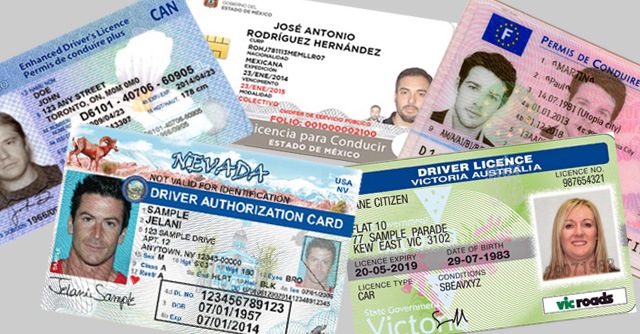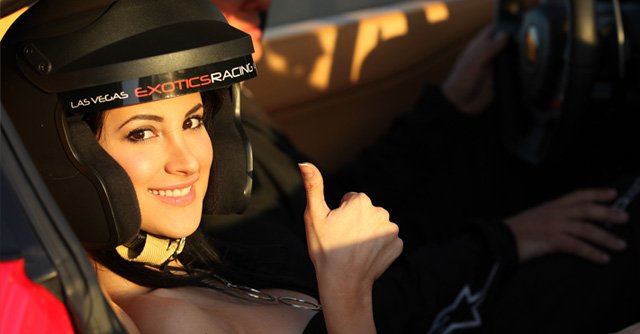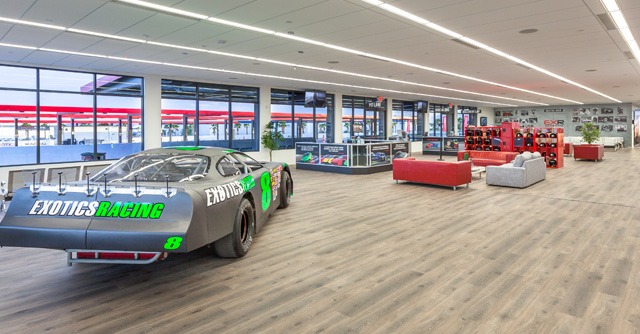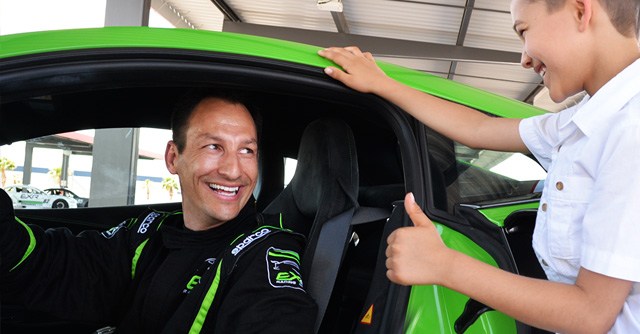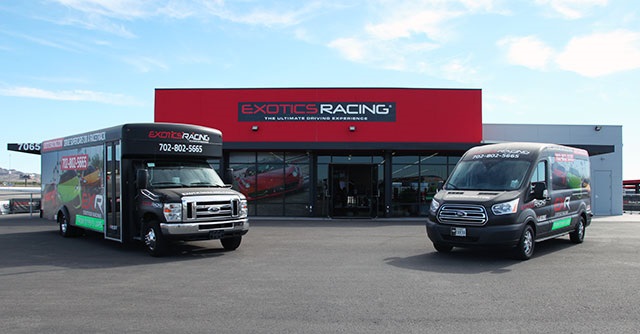 TIME TRIAL WORLD CHALLENGE BY EXOTICS RACING
NEW and ONLY at Exotics Racing!
You never know how fast you are untill you come to Exotics Racing for Michelin Challenge! Challenge your driving skils on a racetrack behind the wheel of our supercars and take part of the world's largest motorsports competition, exclusively at Exotics Racing Las Vegas.
After each driving experience, whether you want to race against the clock or a friend, our automatic live and online ranking allows you to compare your times and rank against other drivers. There is no exception, every driver is timed on our racetrack and therefore ia a competitor of our World Challenge!
Who will be the next fastest driver at Exotics Racing?
Aston Martin DB11 Gallery
8 Reviews
Over 230,000 Happy Customers! We've become a top rated racing attraction in Las Vegas and Los Angeles. See what others have to say about their exciting driving experience at Exotics Racing.

juin 26, 2018
awesome experience, fulfilled a lifelong dream to drive 4 of the fastest cars on the planet.........will be back!!!!!!!!

juin 4, 2018
It was the one of the most fun, intense experiences I have ever had. *** was a great instructor. Sorry again for almost missing that turn watching squirrels

avril 16, 2018
Had a great time! Bucket list item for me to drive Aston Martin and son wanted to feel real power. The DB11 filled both of our hopes perfectly. Shout out to *** who was the driver coach for both of us. Very professional, understanding and actually saved me from humiliation a couple of times. We will be back.

avril 11, 2018
very exiting experience !!

avril 9, 2018
Amazing. It took a long time for the adrenaline to subside after finishing. The co-driver was informative and very patient. We had a good laugh at the end. Can't wait to go again. The whole experience exceeded expectations

avril 5, 2018
it was a great day. very well organized. my instructor was awesome.. will definatly do it again if I get the chance. thank you

avril 5, 2018
Fantastic experience! Form the ability to examine all the cars, to the VIP room, to the driving coaches....I had a blast driving three cars and doing the drift ride along. You run an outstanding operation.

mars 29, 2018
Very good experience! From the time I first checked in until the time I left, all staff members I encountered were very friendly. One of the cars I had booked was not ready, and I was upgraded to another car without any issues. During both times I was on track, both of the instructors were friendly and very encouraging. This was the 4th time I have visited Exotics Racing, and I'm yet to be disappointed. To anyone who is considering this experience, all I can say is go for it; you will not regret it!
OUR SUPERCARS
The world's largest fleet of exotic cars with over 50 cars and 19 models to choose from including the hottest cars by Ferrari, Lamborghini, Aston Martin,
Porsche, Corvette, Audi and Mercedes. All cars are equipped with paddle shifters to accommodate all skill levels and board dash
cameras to capture every moment of your Exotics Racing experience.