Drive The
Nissan GT-R Premium

, Japan's Legendary S

upercar!
Some would call it a giant-killer. Others call it a giant in its own right. Whichever point of view you ascribe to, the end remains the same. The Nissan GT-R Premium is an incredible car that delivers mind-blowing performance. read more >
Since Nissan first announced the GT-R in 2007, the car that turned the supercar world on its head has been carefully evolved and tuned, and now in 2017 comes the third evolution. The basic spec hasn't changed radically since it was launched. The 2+2 coupe configuration remains as does the 4.8-liter, twin-turbo, 24-valve V6. Every engine is assembled start-to-finish by the hand of one master technician in a clean room. The aluminum cylinder block features high endurance / low friction plasma sprayed bores through which aluminum pistons cycle to a maximum crank speed of 7,100 RPM. As a result, you get 565 horsepower at 6,800 RPM and 467 lb-ft of torque from 3,330 to 5,800 RPM through the fly-by-wire throttle beneath your right foot.
Evidence of Nissan's incremental improvement is seen in the horsepower and torque increases since its debut. In 2009, the numbers were 480 and 430 respectively. From a standing start the car accelerated to 60 mph in 3.5 seconds in 2009. Today, it needs only 2.9 seconds. Drive still goes through an all-wheel drive system with an independent, rear-mounted transaxle and differential. Control comes through a dual-clutch 6-speed sequential gearbox with three drive modes, normal, save and R-Mode for maximum performance.
From behind the wheel, the Nissan GT-R ticks all the right boxes. The engine sits mostly behind the front axle line and the gearbox mostly in front of the rear axle. They are connected by a carbon-fiber prop-shaft. Moreover, the chassis is made up of front and rear subassemblies that are assembled in high-precision jigs with six mounting points. So, it may be a front engine coupe, but it feels more like a mid-engine GT.
On track, the dual intake, low-back pressure exhaust system plays a delicious harmony and when in R-Mode, the gearbox is able to pre-select the next gear to produce lightning fast upshifts that urge you to drive harder from corner to corner. Thanks to its construction, the Nissan GT-R retuned suspension offers plenty of mechanical grip from turn-in to mid-corner. Squeeze the power at the apex and the rear will slide with tire squealing delight, yet always in control. This car barks, but never bites. The new Nissan GT-R Premium edition is a driver's delight that deserves your attention.
less >
Nissan GT-R Premium

191 MPH
565 HP
2.9 S
$US110 000
The super car giant killer is now better than ever. Continuous refinement to the new, 2017 Nissan GT-R Premium has made this car that can take-on a Porsche 911 a better driver's car. It's got more horsepower, now up to 565, and more torque, but what really makes this new GT-R better is the improved method of delivery. Torque is more linear and the upgraded 6-speed dual clutch gearbox controls the power with more precision to make this car smoother to drive when your mission is to gobble up as much asphalt as quickly as you can.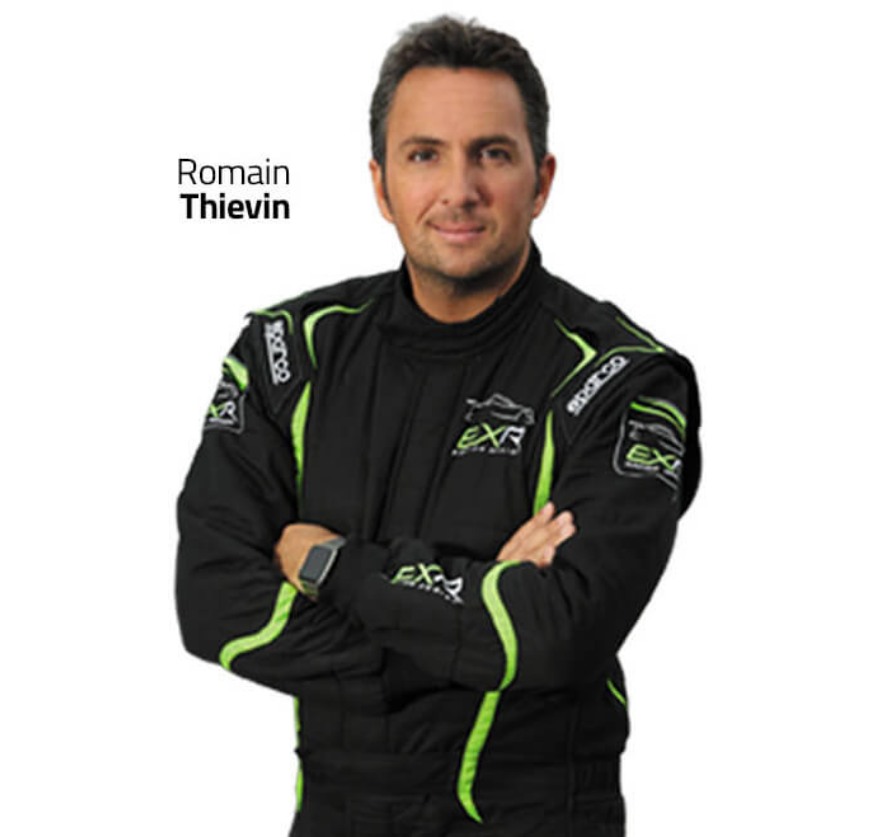 Tips From A Pro
"The Nissan GT-R Premium is a remarkably well-balanced car with plenty of power and torque available when you want it. It's mostly composed, but it likes to play as well, which makes it a very fun car out on track."
DRIVER ITINERARY
Our team of racing experts will guide you through the entire experience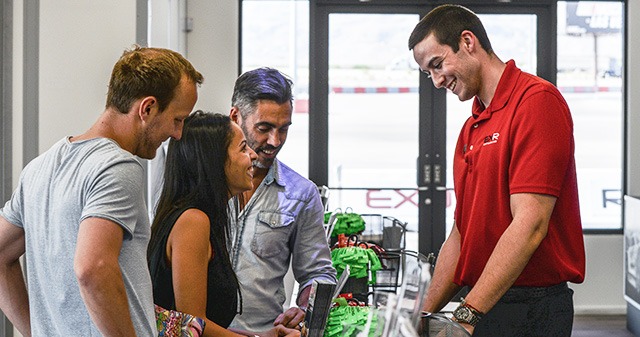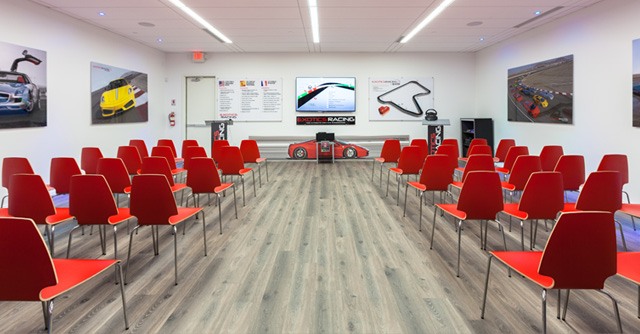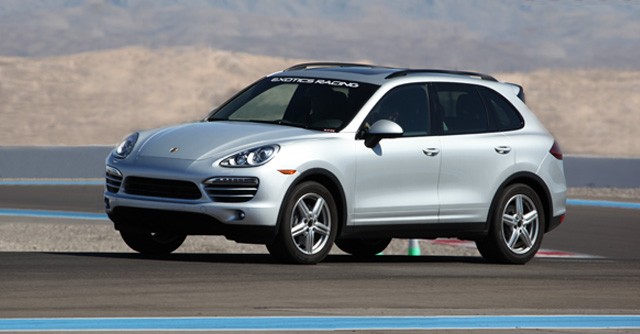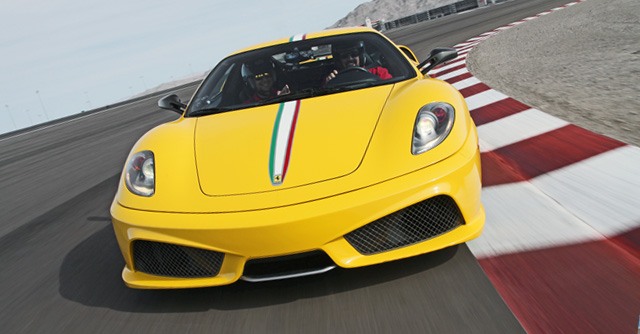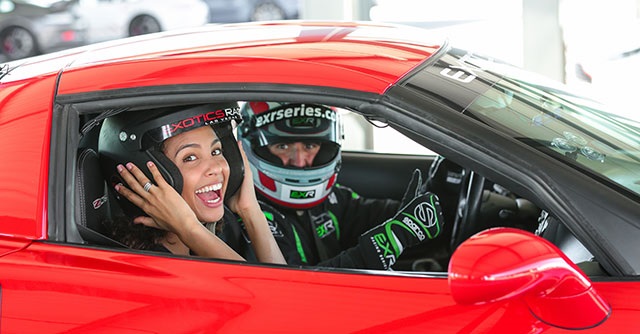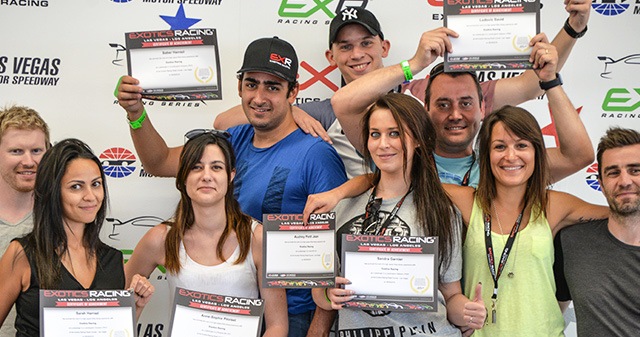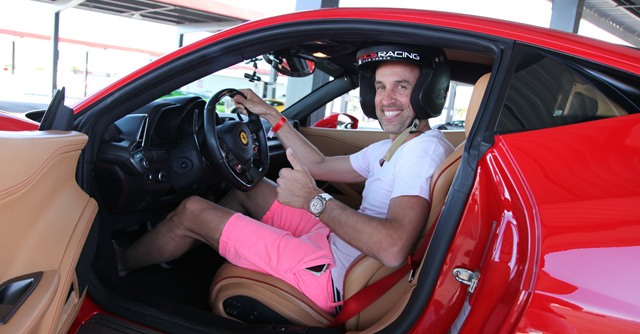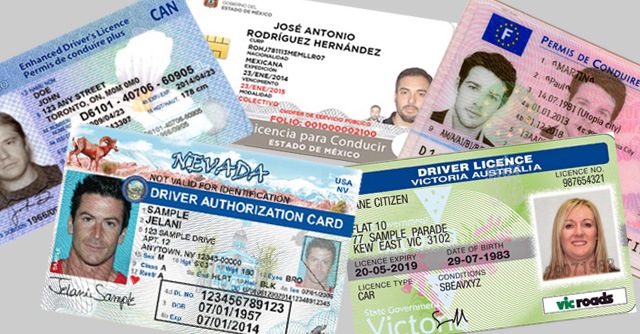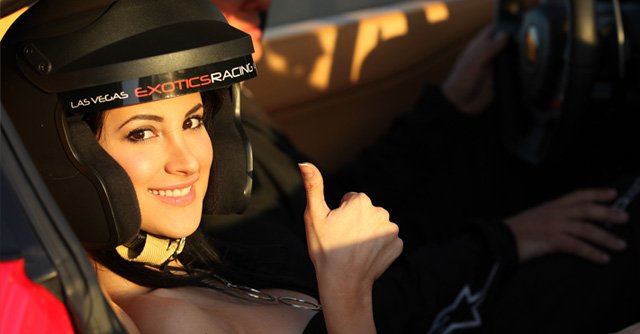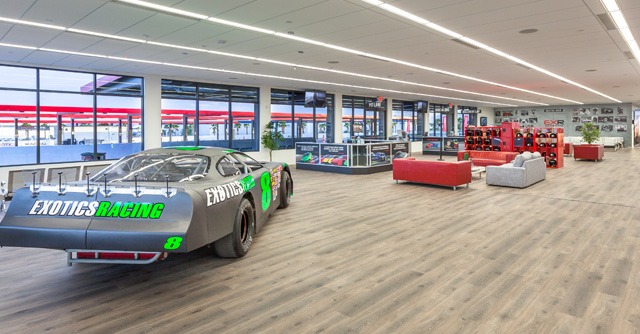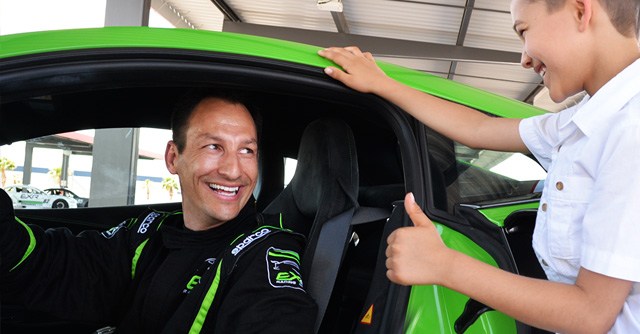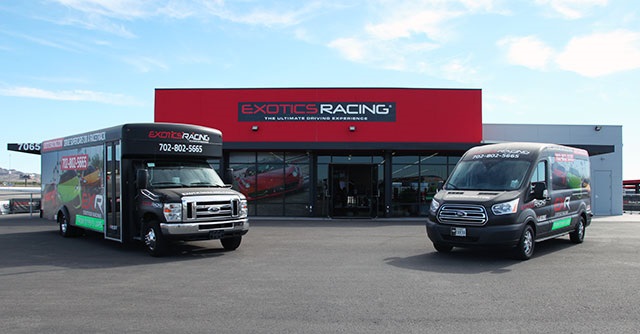 TIME TRIAL WORLD CHALLENGE BY EXOTICS RACING
NEW and ONLY at Exotics Racing!
You never know how fast you are until you come to Exotics Racing for the Michelin Time Trial Challenge! Challenge your driving skills on a racetrack behind the wheel of our supercars and take part of the world's largest motorsports competition, exclusively at Exotics Racing Las Vegas.
After each driving experience, whether you want to race against the clock or a friend, our automatic live and online ranking allows you to compare your laptimes and rank against other drivers. There is no exception, every driver is timed on our racetrack and therefore is a competitor of our World Challenge!
Who will be the next fastest driver at Exotics Racing?
Nissan GT-R Premium Video
Nissan GT-R Premium Gallery
662 Reviews
Over 400,000 Happy Customers! We've become a top rated racing attraction in Las Vegas. See what others have to say about their exciting driving experience at Exotics Racing.

juillet 27, 2013
Great instruction from Brandon! This is a well thought out experience with great staff. If you're going to Vegas, this is a must do. I'm already trying to come up with excuses to come back. Thanks to Exotics Racing for providing a great service. -Jace Dispenza Mechanical Engineer

juillet 26, 2013
I will strongly recommend your services to anybody. If you like cars you will be in heaven .

juillet 26, 2013

juillet 25, 2013
A Bucket List item for anyone who has watched an F1 race. Just do it, you won't regret it.

juillet 24, 2013
Better than expected! My instructed pushed me harder than I wanted to go. I loved every second.

juillet 22, 2013
I watched my 22 year old son drive the Nissan GTR...then we both purchased the 2 lap drift experience! We had a great time! The staff is very friendly and knowledgable, the cars are beautiful and we had a great time! Plan to do this again next time we are in Vegas...and I just might drive too!

juillet 22, 2013
My dad and I were fortunate enough to experience Exotics Racing. Every instructor was incredibly knowledgeable and encouraging. Facility was great, cars were unbelievable! By far, one of the greatest things I have ever done in my life. Would recommend this to anyone! -Joey Caron (Maine)

juillet 20, 2013
WOW. What an experience. And I am not just talking about the cars. The staff were excellent. My driving instructor Buddy was my instructor for all 7 cars (Nissan GT-R, Audi R8 V10 5.2 FSi, Mercedes Benz SLS AMG, Porsche 911 Turbo S, McLaren MP4-12C, Ferarri 458 Italia, and the Lamborghini Aventador LP700) and he truly made the experience all that it could be. He taught me the different driving characteristics of each car before I got in so I was able to push the cars as hard as possible and of course honestly told me my strengths and weaknesses so I could push myself as hard as possible. Driving instructions were great. The Ex Pro Indy driver who did the drifting in the Corvette Z06 was phenomenal! I will be back next year. And the next......and the...well you get the idea. Thanks to all at Exotics Racing!

juillet 13, 2013
I had a great time driving the cars. The instructors were very helpful navigating apexes and exits, but also allowed a large margin of freedom for me drive as fast I liked in a safe manner. Because of their wide selection of cars available, I can't wait to try different cars next time to change up the experience.

juillet 9, 2013
Considering it was 110 degrees, the experience was brilliant! Everyone was extremely friendly...not one person without a smile on their faces. The in-car instructors are top-notch, and the driving experience was incredible. It really makes you respect what a professional driver can do... I recommend this experience to anyone who loves driving, as this will make you realize how much more there is to learn. See you next year... now if only they had an Ariel Atom....
OUR SUPERCARS
The world's largest fleet of exotic cars with over 50 cars and 19 models to choose from including the hottest cars by Ferrari, Lamborghini, Aston Martin,
Porsche, Corvette, Audi and Mercedes. All cars are equipped with paddle shifters to accommodate all skill levels and board dash
cameras to capture every moment of your Exotics Racing experience.