Drive an
Aston Martin Vantage

On a Racetrack!
The name is Vantage. Aston Martin Vantage. It's not a name that's taken lightly and the new 2019 Aston Martin Vantage delivers on the promise of exceptional performance in an exceptionally beautiful package. read more >
With 503 horsepower and 505 lb-ft of torque on tap, the twin-turbo, 4-liter V8 moves the Vantage to a top speed of 190 MPH and will go from standing still to 60 MPH in a scant 3.5 seconds. It can use all that power to dash from corner to corner at an exceedingly quick pace whereupon the Vantage will offer hint of oversteer while railing through the turn with style and grace.
Suave, sophisticated and powerful, the Aston Martin Vantage will galantly accept the challenge of the track only to shred lap times without mercy. Available at Exotics Racing starting at $299 for five laps.
less >
Aston Martin Vantage

195 MPH
503 HP
3.5 S
$US153 000
Aston Martin blends all the luxury and style of a world class touring vehicle with all the performance of a true sports car. This 4.0L V8 delivers 503 hp with a top end of 195 mph. This iconic brand is packed with cool sophistication and beautiful body styling unmatched by any other vehicles of this type.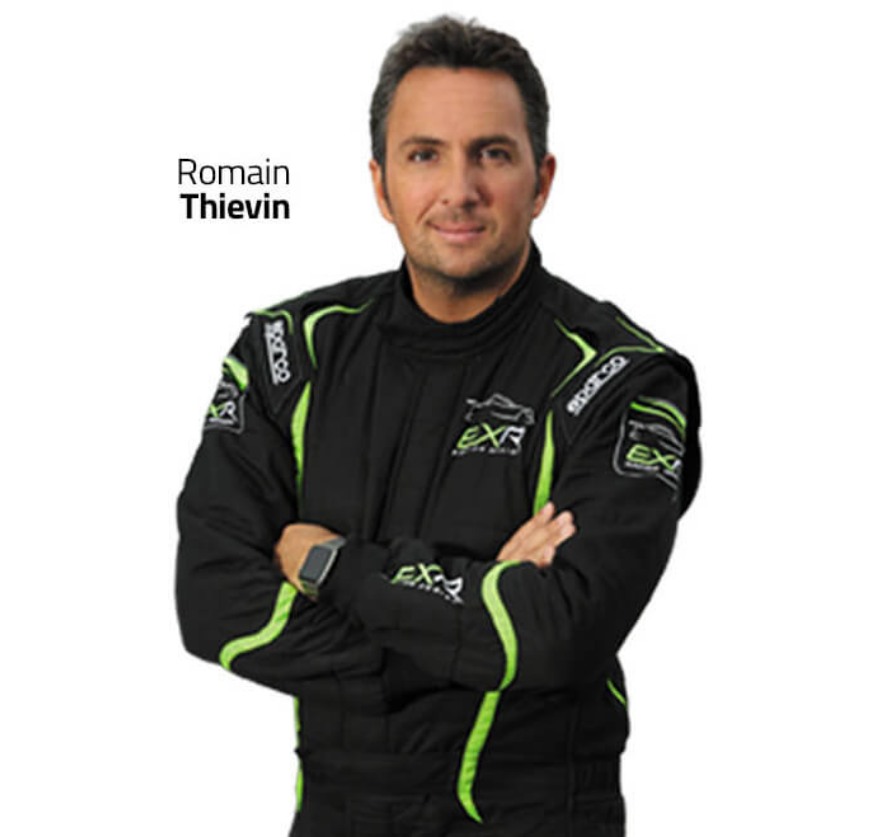 Tips From A Pro
"The Aston Martin Vantage is a smooth and powerful car that also needs to be driven that way. In the corners, use that little bit of body roll to your advantage, weighting the outside tires to really grab the track surface so you can begin to feed in the power at the apex and let tail dance with a small side-step at the exit."
DRIVER ITINERARY
Our team of racing experts will guide you through the entire experience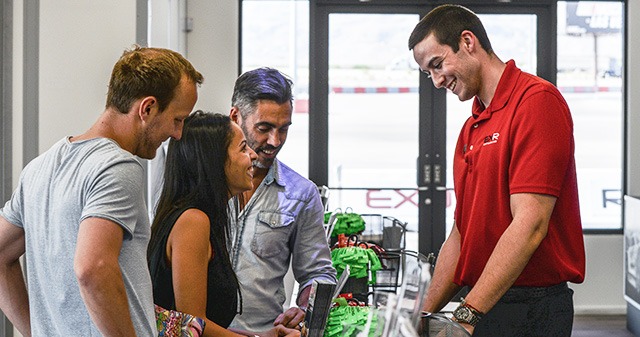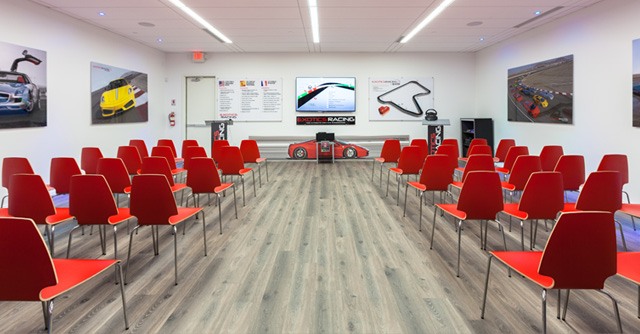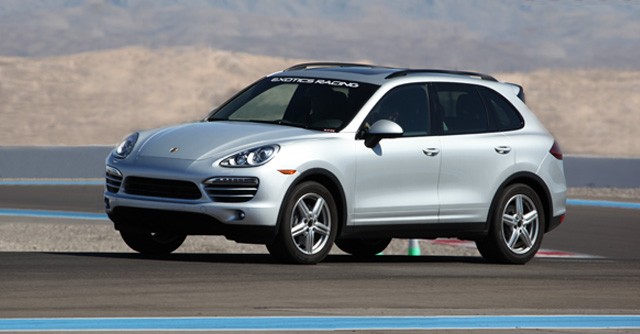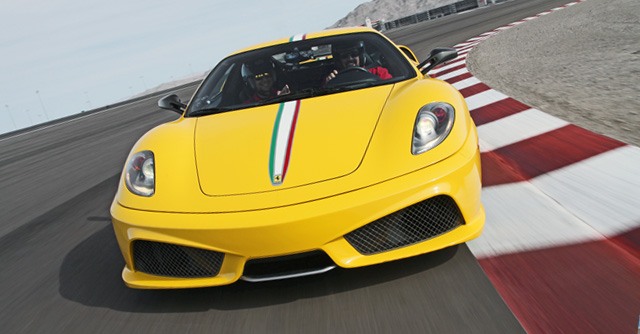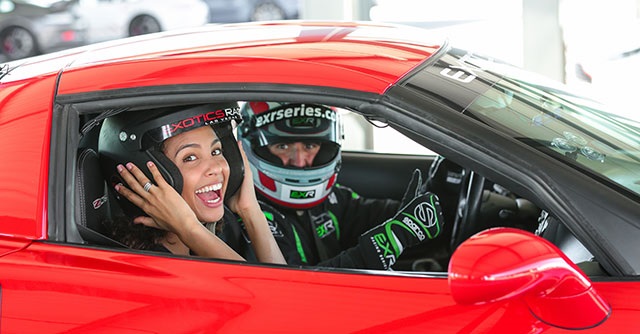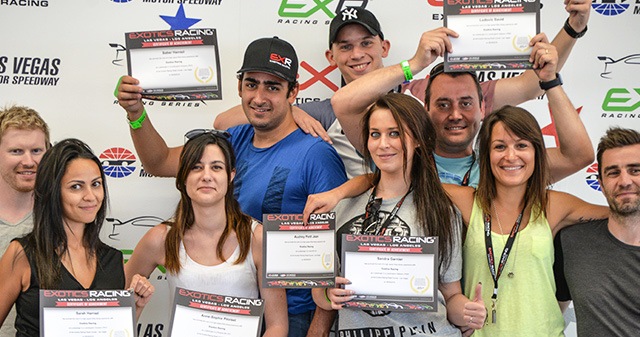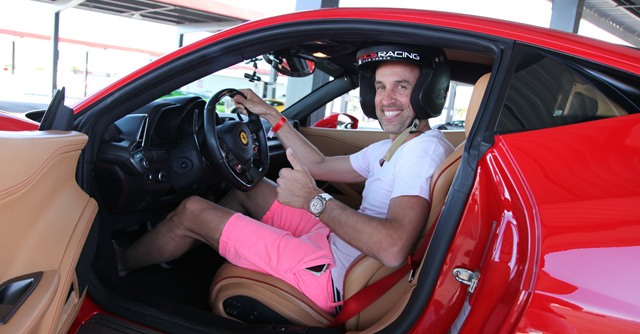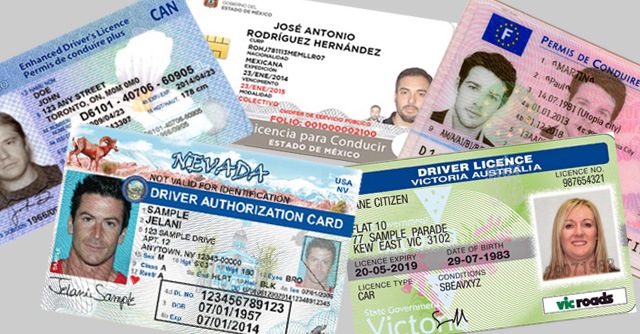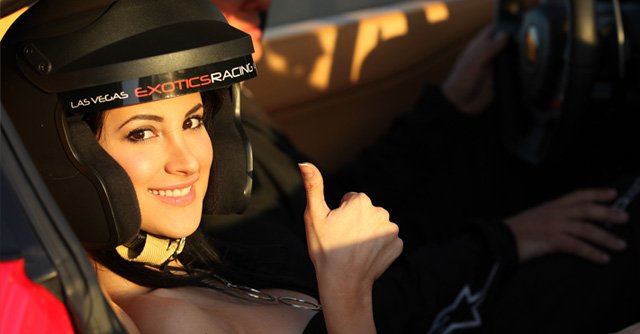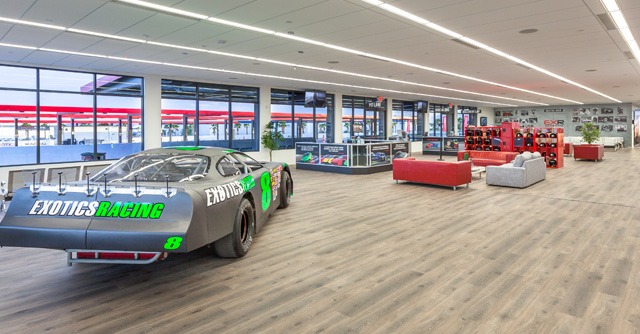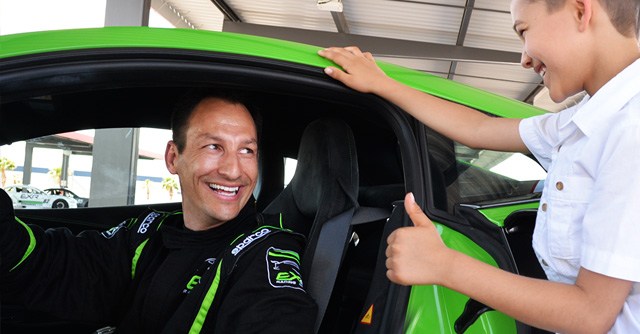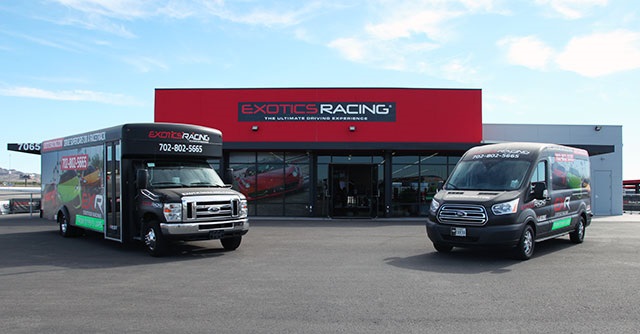 TIME TRIAL WORLD CHALLENGE BY EXOTICS RACING
NEW and ONLY at Exotics Racing!
You never know how fast you are until you come to Exotics Racing for the Michelin Time Trial Challenge! Challenge your driving skills on a racetrack behind the wheel of our supercars and take part of the world's largest motorsports competition, exclusively at Exotics Racing Las Vegas.
After each driving experience, whether you want to race against the clock or a friend, our automatic live and online ranking allows you to compare your laptimes and rank against other drivers. There is no exception, every driver is timed on our racetrack and therefore is a competitor of our World Challenge!
Who will be the next fastest driver at Exotics Racing?
Aston Martin Vantage Video
Aston Martin Vantage Gallery
408 Reviews
Over 400,000 Happy Customers! We've become a top rated racing attraction in Las Vegas. See what others have to say about their exciting driving experience at Exotics Racing.

octobre 21, 2014
I received the driving as a retirement gift, my wife is probably tired of hearing how much fun I had and how much I appreciated the gift. I have recommended the driving to several people.

octobre 19, 2014
Easily the second best experience in Vegas, worth every penny, tons on fun!!!!!

octobre 16, 2014
My wife got me this for my birthday, and since we share a bank account, I was a little reluctant to do something that seemed so frivolous. She convinced me that this was something I always want to do, so I didn't cancel, contrary to my more fiscally reserved nature. I expected to have a fun experience that I would come away regretting having paid for. When I got there, however, I was greeted by a top-notch staff who made the whole experience feel truly special and unique. My wife and kids were also treated well and had a fun time and felt welcome, watching me go around the track and getting to see and even sit in the cars for themselves. The cars were outstanding! (I drove the Aston Martin Vantage, Lamborghini Superleggera, and Ferrari 458 Italia) I expected the instructors to give you a decent experience but not try anything too crazy, in protecting the cars. Instead, I felt like their main goal was to give you a true race track experience in cars that I could never have driven otherwise. The adrenaline was pumping the whole time, and sweat was building up on my forehead from the exhilaration of the experience, and I felt like I drove the cars as hard as possible without being out of control. The instructors sit next to you and coach you into pushing yourself, your skills, and your speed to the limits, but make sure you're safe while doing it. I have never had so much insane fun! (Beats skydiving, rock climbing, snowboarding, etc.). I hope to go back again and take others along to try it for themselves. I now believe a life has not truly been lived to its fullest until you have driven a Ferrari 458 Italia! If you can swing it (don't break the bank to do it, but worth saving up for), do it!

octobre 14, 2014
The experience was amazing. All the staff were friendly and knowledgeable. My instructor was great and patient while I learned the difference between daily driving and leaving it all on the track. Next time we're in Vegas, we'll definitely be back!

août 30, 2014

juillet 30, 2014
This was easily the best driving experience of my life, the cars, the track, the instructors, everything was awesome. The next time I come back to America on vacation I will make a point of coming back to Exotics Racing.

juillet 19, 2014
Some of the best money ever spent in Las Vegas. Staff is helpful and friendly they tailor their instruction to your skill level. Cars are well kept, look and perform at the highest of levels. Highly recommend doing the ride along with the professional drifter. The whole experience is one that will be cherished forever. This will be a routine vegas destination. On a final note, we really appreciated how non paying guests were treated. They were welcomed to explore the cars and property like everyone else. Treated very well. Thank you!

juillet 19, 2014
We had such a great time. Instructors were awesome, the entire team was super professional, customer-focused and genuinely friendly. An amazing experience.

juin 13, 2014
Great time, love driving the cars!

juin 12, 2014
Best day in Vegas i ever had, well set up and professional team who push your driving skills to the edge !!!
OUR SUPERCARS
The world's largest fleet of exotic cars with over 50 cars and 19 models to choose from including the hottest cars by Ferrari, Lamborghini, Aston Martin,
Porsche, Corvette, Audi and Mercedes. All cars are equipped with paddle shifters to accommodate all skill levels and board dash
cameras to capture every moment of your Exotics Racing experience.