DRIFTING RIDE-ALONG EXPERIENCE
The most thrilling ride on a racetrack!
The Drifting Ride-Along experience is truly an adrenaline shot! Exotics Racing's professional drifter will take you as a passenger for the Supercar full-speed drifting experience. Onboard the Dodge Charger SRT Hellcat, you will feel the rush of the 707hp V8 like nowhere else. The ride-along experience will amaze you with skillful racing techniques. This supercar is fully mastered by our expert racing drivers and it shows it on the racetrack! Buckle in for the adrenaline-pumping ride of your life!



Drifting Ride-Along
Dodge Charger SRT Hellcat

204 MPH
707 HP
3.4 S
$US65 900
How do you take up to three passengers for a sideways drifting, tire-smoking extravaganza of a thrill ride? Buckle them into a Dodge Charger SRT Hellcat. Why this car? To start, it's a four door sedan, so the two backseat passenger can get in with ease. More importantly, the Charger SRT Hellcat pumps out a whopping 707 horsepower and 650 lb-ft of torque.
SUPERCAR RIDE-ALONG EXPERIENCE
Pick one of three exotic cars below
Exotics Racing's professional drivers will take you as a passenger and show you what a supercar can do on our racetrack. Onboard the Porsche 991 GT3, Ferrari 488 GTB or the Lamborghini Huracan, these ride-along experience will amaze you with skillful racing techniques mastered by our experienced racecar drivers!


Supercar Ride-Along
Lamborghini Huracan

198 MPH
580 HP
3.4 S
$US216 000
It's like a time machine. Only faster. For the speed seekers the Lamborghini Huracan together with our racing drivers will have you at the edge of your seat. With 580 horsepower and our expert racing drivers, hold on tight and enjoy the high speed ride.
Supercar Ride-Along
Ferrari 488

205 MPH
660 HP
3.0 S
$US330 000
Supercar Ride-Along
Porsche 991 GT3

198 MPH
500 HP
3.8 S
$US143 000
One thing is clear already: the new 911 GT3 ride along is going to change the way you think about Porsches. With outstanding performance and offering excellent manageability, our racing drivers will break through the limits to give the Supercar experience.
RIDER ITINERARY
Our team of racing experts will guide you through the entire experience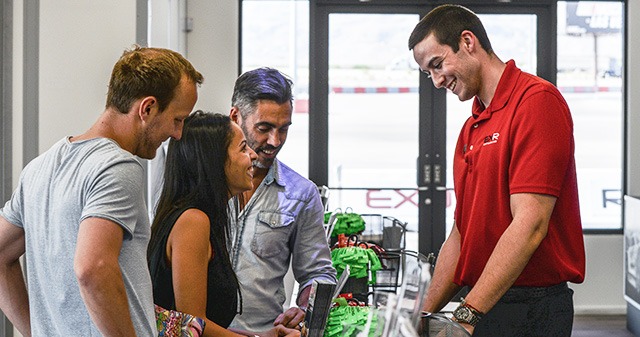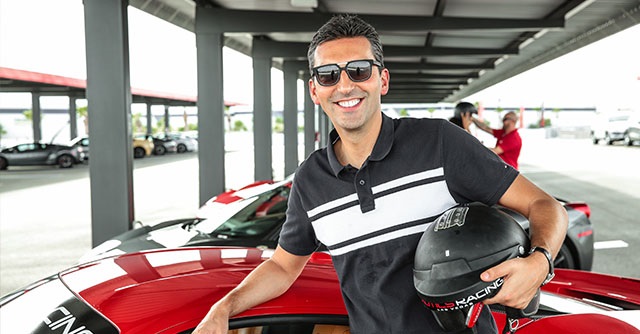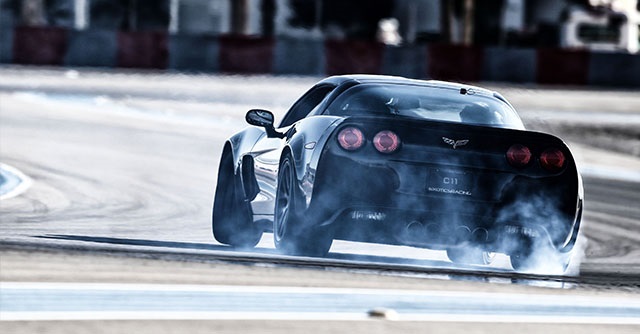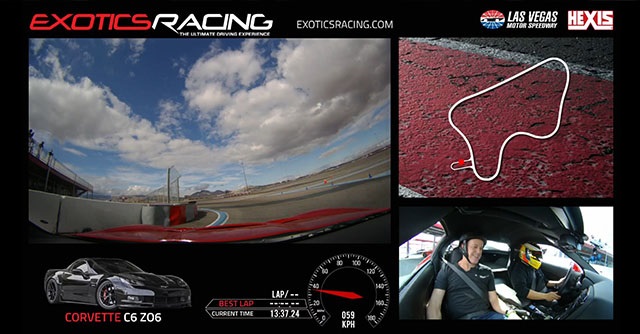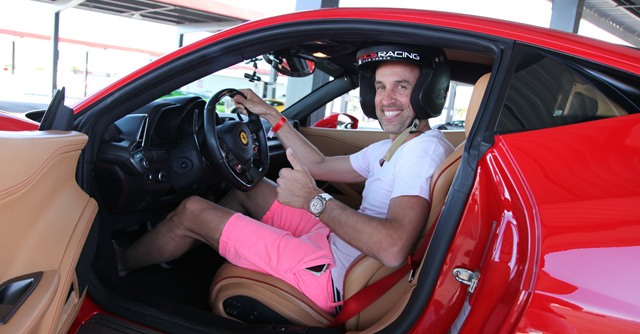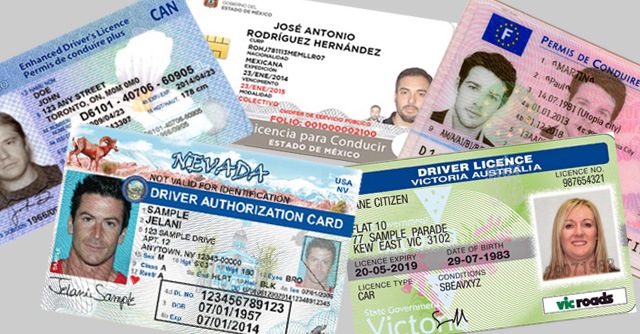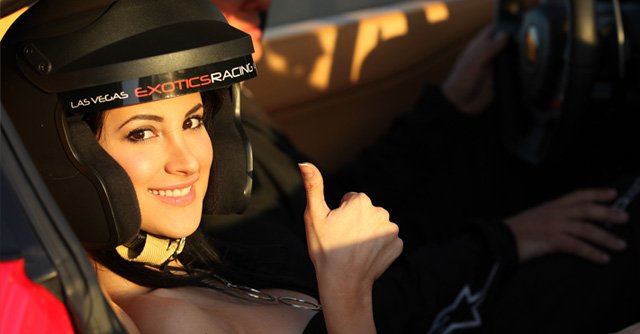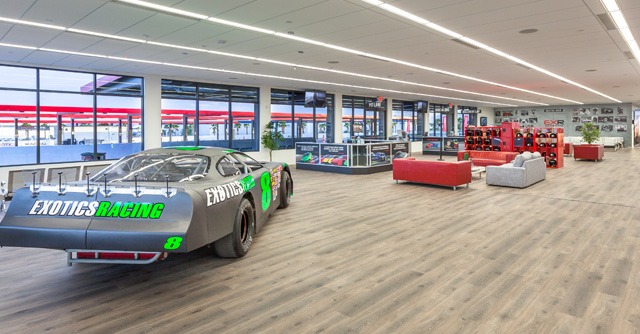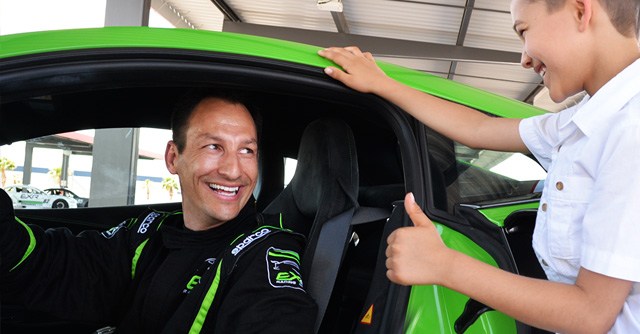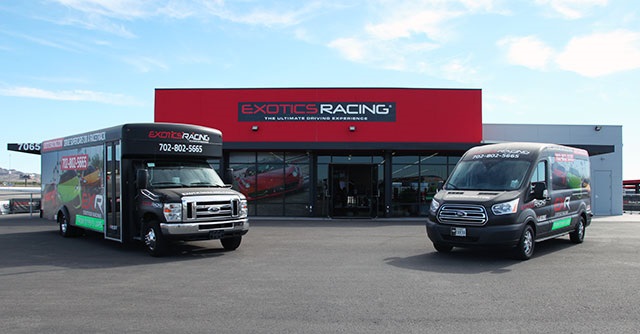 SUPERCAR DRIVING EXPERIENCES
Located on the grounds of the Las Vegas Motor Speedway, our exclusive 1.2-mile racetrack was designed by professional racing drivers to highlight our supercars performance capabilities. You'll find an example of many turns found on the world's greatest racetracks including hairpins, double apex corners, fast sweepers, chicanes, 90-degree corners and even a banked turns as well as large runoff areas, the latest high-tech safety barriers, and even the only in-ground LED lighting system in the US.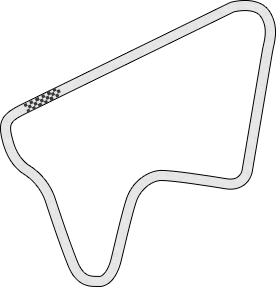 1,800 ft

Main straight away

1.2-mile

track length

7

days open

7

turns

140 mph

top speed

15 min north

Of the las vegas strip
7 587 Reviews
Over 260,000 Happy Customers! We've become a top rated racing attraction in Las Vegas. See what others have to say about their exciting driving experience at Exotics Racing.

mars 25, 2019
The experience was awesome my instructor was Ian. He sinced I wanted to push the GT3 harder and he started telling me how to do it. I always rent an exotic for 24 hours every time we come but I believe I will be spending my money at the track for now one. He was very knowledgeable.

mars 25, 2019

mars 25, 2019
I have wanted to do one of these experiences for years, but waited until I was in Vegas and am so glad I did. Exotics Racing came highly recommended by a friend. They had a Groupon, and there were other cheaper places, I went with them because of my friend's experience, and it was well worth it. I drove the Lamborghini Huracan, and my driver was awesome. I think his name was ***(?) and he provided the guidance and encouragement to get the most out of my experience and push the car to its limits. I will absolutely take another car out the next time we are in Vegas. Thanks for an awesome time!

mars 25, 2019
Great experience that any driver should try. Excellent instructors, fantastic cars, nice add ons (video, lap tracking, etc)

mars 22, 2019
Best attraction in Vegas........can't wait to experience it again.

mars 22, 2019
The best experience I ever have, driving my dream car in a race track at full speed its just amazing. The service is excelent and employees are very kind

mars 21, 2019
The whole experience was extremely first-rate. From registering on the website, to checking in on the actual day, to meeting with the instructors and driving your dream cars, everything went smoothly. Kudos to ***(sorry, I may have gotten his name wrong), all were very professional, pointed out my weaknesses and gave me great tips to be a better driver. I absolutely will recommend you to all my friends.

mars 21, 2019

mars 20, 2019
I had a great time *** was very helpful and I would love to have him with me the next time.

mars 19, 2019
Enjoyable experience. Efficient procedures, safety and professional staff.

mars 18, 2019
Overall it was really great. Nothing to add.

mars 18, 2019
My two 12-year-old kids and I loved the ride along in the Dodge Charger Hellcat, while my husband loved the Lamborghini he drove for 9 laps. The staff was very friendly, and very competent. Our only wish would be that it lasted longer, as we were definitely not ready for our ride to be over. We absolutely loved every minute!

mars 18, 2019
Every one was very professional very kind and sure for to is to have a very exciting fun and safe raide. Thank You I recomiendo it totaly!!!!!!!

mars 18, 2019
My son and I had a fantastic time driving Ferrari and Lamborghini. We bought the package that included 10 laps. Could have easily gone 20! Such a blast to drive over 120 mph in a super car. The instructors were great and the cars in pristine condition. We did not drive the Porsche GTS but heard it is the fastest car there. Next time.....

mars 15, 2019
I brought a friend from Italy to Exotics on Monday 3/4/19. I had pre-purchased 75 laps for each of us in 3 different cars. I was impressed with the quality of the instructors, they were all great and very knowledgeable and professional (both my friend and I overlapped with *** in particular who we thought was excellent). The experience was truly wonderful (albeit expensive, even with the discount I was given for buying so many laps). I thought the safety protocol was spot on and taken very seriously (thankfully). You run a tight ship, congratulations!

mars 15, 2019
All good, perfect organization. Big fun. Well done guyes thanks a lot

mars 14, 2019
The best exotic car racing experience I had. I am very passionate about cars and so do not miss any opportunity to get in any type of car and drive / race and out of everything I did this was hands down the best experience. This is a proper racing experience, with the instructors giving you relevant advice and egging you on to go faster. It's not like other experiences where the staff are more worried about the car than you having a good time. As I arrived a little early I got the chance to sit in / look at / touch all of the cars that were booked for the day, this in itself was fun. I started racing with the Cayman GTS, mostly to get a feel for things, ***, the instructor for that car immediately noticed some issues in where I was looking and gave me very good feedback on how to fix that. I continued with the Nissan GT-R, with the same instructor and we got to perfect the part about looking at the correct thing. Having seen the McLaren in person I just had to try it out, so went out for a few laps with ***, the instructor for that car. He was the one who gave me some good tips about perfecting my braking technique, especially in a track environment (I am more used to racing on gravel). The last car that I tried, and my personal favourite, was the Porsche 911 GT3RS. The car in itself is amazing, it's very forgiving but it also give impressive feedback to the driver. This made me want to achieve great lap times and with ***'s help I was able to. He helped me work on the more subtle stuff such as being smooth at the right time and being properly fast when needed in order to get good, clean, fast and consistent laps. I liked it so much that I actually got a second set of 7 laps with the GT3RS and was able to improve further.

mars 14, 2019
Very professional. You won't be disappointed.

mars 14, 2019
I bought this as a gift for my husband since we went to Vegas for his 40th birthday ! It was such a amazing experience for him ! The staff was super super nice and helpful . We felt very comfortable there . His driving instructor was awesome as well ! He absolutely loved every min. ! The only thing I was disappointed about was I had chosen a specific color for the Lamborghini Gallardo and we didn't get that color , but it all worked out. I def. recommend this company to everyone ! Super clean, safe and knowledgeable!

mars 12, 2019
Great Service! Great Experience!

mars 12, 2019
Great experience from start to finish. Reasonable pricing and an adrenaline filled day, What a blast

mars 11, 2019
The driving experience was truly amazing. The instructor was very helpful. I would definitely do it again.

mars 11, 2019
We did the full day class. It was fantastic. Very instructive and great fun.

mars 11, 2019
I bought this package for my wife's birthday. She had a great time. The staff was great they were very helpful when we asked questions. I would definitely recommend it to friends. We have had people ask us how to contact your company and book an experience.

mars 11, 2019
This place is amazing if you want a thrilling experience then defiantly come here. I jad a great time with the Porsche 911 GTS3 and the McLaren 570 both beautiful and amazing cars can't wait to come back