EXOTICS RACING TEAM by PREMAT
We welcome beginners, enthusiasts and more experienced drivers who share the passion for racing. With more than 10 years of experience, the latest equipment and 2 own racetracks, Exotics Racing Team by Premat supports everything you need to capture a full racing event, testing or coaching for a once in a lifetime experience at the track.
SERVICES
From service around your vehicle over the service on the track to driver coaching and license course, we are your partner.
Is there something we have not listed here? No problem, just ask us - we make it possible!
CAR HOSTING / STORAGE
Your sports car can be parked in our dry, secure and well-tempered garage. You can park your race car in our secure, dry and well-tempered garage. Our highly qualified technicians check the vehicle after each excursion on the track, load the battery and do further work on request. At your next visit you can then simply get back into your checked car.
TRACK SUPPORT & ENGINEERING
With the latest telemetry & data generator, our engineers help you to increase your performance with every lap on track. Exotics Racing Team by Premat support your project with human resources and know-how. We'll provide equipment, spare parts and vehicles, such as our state-of-the-art team trucks, for your event. We make sure to get your race car to any track in the country safely and securely. Take advantage of our experience and our infrastructure for your success!
ORGANISATION OF RACE EVENTS
A perfect day at the racetrack also requires perfect service. You enjoy driving, while Exotics Racing takes care of the paperwork and the technical side of things. Do you want to take part in an event with your vehicle but have little time for booking and details? No problem: Exotics racing will organize everything for you: from travel arrangements to hotel bookings.
COACHING
You are already a fast driver, but are still looking to improve those last few tenths? The Exotics Racing development program carries on where normal coaching ends. With our in house Pro Grade Racing Simulator, you'll have access to prepare yourself the best for every track you drive. Through targeted data and video analysis and the preparation of commented coaching videos of your laps, we'll develop your strengths and reduce your margin of error.
TESTING
At most racing events there is only little time to actually try out something new. The time for training is often too short, and in free practice you have to get to know the track and get accustomed to the vehicle again. Test drives give driver and team the possibility of finding the right set up, adjusting the brake balance or trying out new components. For a driver, more time in the car means gathering more experience and getting better prepared for the races.
VEHICLE RENTAL
EXR Team by Premat offers vehicles for rental and lease anytime and anywhere for track-days and at racing events. All our vehicles are meticulously prepared by our staff whenever used in order to ensure both driving pleasure as well as maximum safety. It makes no difference whether you are already an EXR driver or only want to drive a race car once in your life.
Our exclusive racetracks
Three exclusive racetracks to choose from in Las Vegas and Los Angeles

RACING SCHOOL & RACES
Within our 1.5-mile racetrack, designed by professional racing drivers, you'll find an example of many turns found on the world's greatest racetracks including hairpins, double apex corners, fast sweepers, chicanes, 90-degree corners and even a banked turns. With large runoff areas, the latest high-tech safety barriers and the only in-ground LED lighting system in the US, this track has been ideally created for both racing school and competition events in Las Vegas.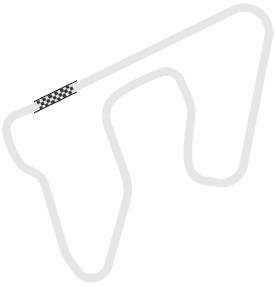 1,800 ft

Main straight away

1.5-mile

track length

7

days open

9

turns

140 mph

top speed

15 min north

Of the las vegas strip

SUPERCAR DRIVING EXPERIENCES & RACING SCHOOL
Our private 1.2-mile track is located on the grounds of the iconic Auto Club Speedway in SoCal and is a treat to drive for every driver. The unique configuration of this track presents many challenges for our high-performance supercars including a 1,600 ft. straight and both low and high speed turns. The best safety technology includes large runoff areas and TecPro Formula One safety barriers. 1,600 ft

Main straight away

1.2-mile

track length

2

days open

8

turns

130 mph

top speed

45 min EAST

Of DOWNTOWN LOS ANGELES

SUPERCAR DRIVING EXPERIENCES & RACING SCHOOL
Built to standards like no other racetrack in the nation, Spring Mountain Motor Resort and Country Club is set against a stunning mountain backdrop just 45 min West of the Las Vegas Strip. This state-of-the-art facility encompasses the longest road course in North America, Exotics Racing will operate on the challenging 1.6-mile East Track* which combines 2 fast straightaways with a total of 11 thrilling corners.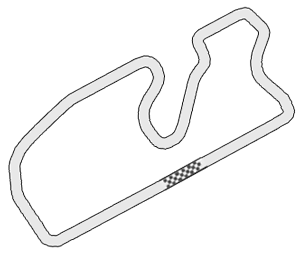 1,600 ft

Main straight away

1.6-mile

track length

2

days open

11

turns

130 mph

top speed

45 min WEST

OF LAS VEGAS
THE FOUNDERS OF EXOTICS RACING TEAM BY PREMAT
ALEX PREMAT
Alex Premat's impressive driving resume spans open wheel, touring car, and Le Mans Prototype competition. A former Mercedes and Audi factory driver in DTM, he continues to compete, racing Australia's V8 Supercars series. He is looking forward to sharing his experience as Co-founder and owner of Exotics Racing Team by Premat.
ROMAIN THIEVIN
Romain Thievin, Co-founder owner of Exotics Racing, is a professional racing driver with five French titles. Thievin also has worked as a stunt performer in over 150 television and film productions, including a star turn behind the wheel of the memorable red mini in The Bourne Identity. He also found acclaim as a television host of the popular French program Fast Club.
DAVID PERISSET
David Perisset partnered with Romain Thievin ten years ago to create Exotics Racing. He started racing himself in 2012, competing as a gentleman driver alongside Thievin in the Euro NASCAR Touring Series.