drive a
McLaren 570s

on a racetrack!
The new McLaren 570S packs a huge punch in a small package by incorporating two turbos into the 3.7L V8, which now produces 562hp and top speed of 204mph. To get to the 200mph mark the 570S utilizes a sequential 7-speed gearbox that promises to be as fast and light when it's time to shift. read more >
As "Car and Driver" said, "McLaren's seven-speed dual-clutch gearbox swaps cogs fast enough to make Porsche's seemingly perfect PDK appear flawed. When we get a chance to strap our test gear onto the McLaren 570S, we're expecting a 3.1-second shot to 60 mph and a quarter-mile run in less than 11 seconds." This McLaren is easily one of the best sportscar to leave their English factory since the 650S.
Also helping the car accelerate is the fact that is mostly comprised of carbon fiber. The chassis can be described as tub in shape, and was created using technology from their Formula-1 race team. Having top-level engineering means this car isn't just fun in straight lines, but exceptional on winding roads. And for that reason alone, the McLaren 570S might be the fastest car around our 1.2-mile European style road course in Las Vegas.
less >
McLaren 570s

204 MPH
562 HP
3.2 S S
US$205.000
The McLaren 570s features a carbon fiber composite chassis powered by a mid-mounted V8, twin-turbo engine that cranks out 540 hp and delivers a 0-60 in 3.2 seconds! The McLaren 570s is a pure racing machine with distinct vertical doors and a 7-speed automatic dual-clutch gearbox that produces a top speed of 204 mph.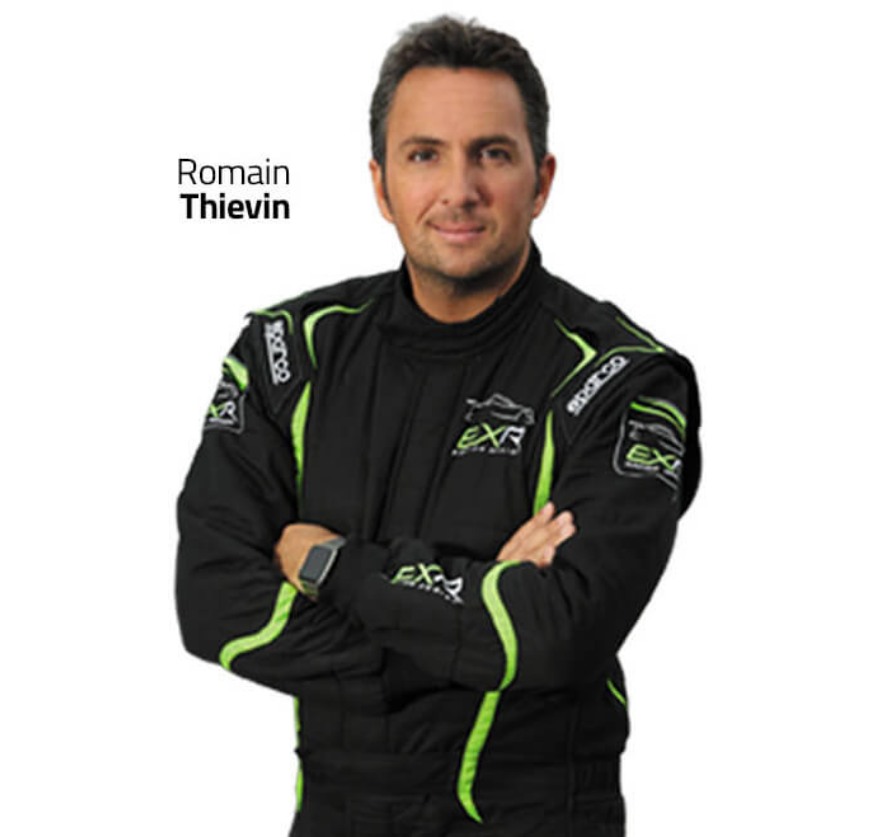 Tips From A Pro
"McLaren is one of most acclaimed sports car manufactures in history and we are proud to welcome their newest sports car, the 570S, to our fleet. This car shows what happens when some of the world's best engineers come to the racing world. The twin turbo V8 give this small car the feel of something more akin to a rocket ship. The car is the pinnacle of today's automotive technology with chassis mostly comprised of carbon fiber. It features a suspension tuned by one of the best racing teams in the world, and a shape that is aerodynamically perfect to help the car stick to the ground allowing it to grip, hold, and dominate our race track."
DRIVER ITINERARY
Our team of racing experts will guide you through the entire experience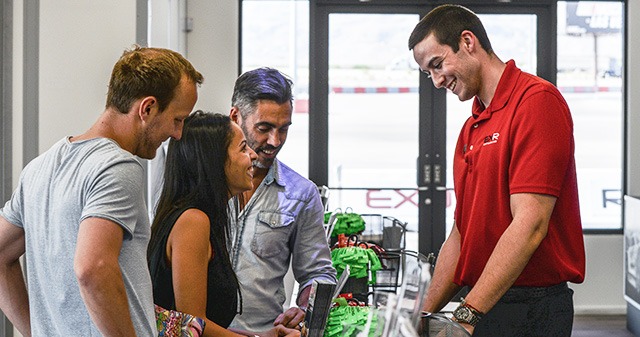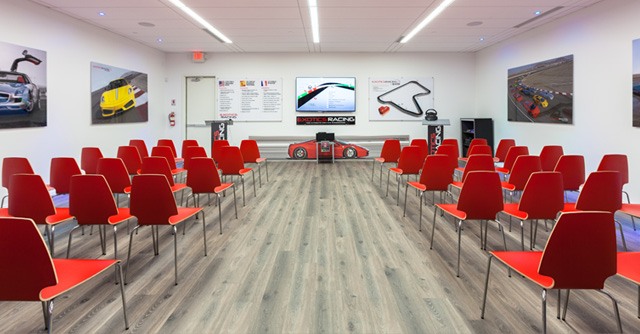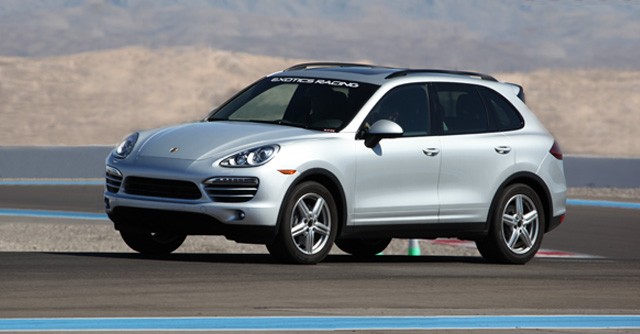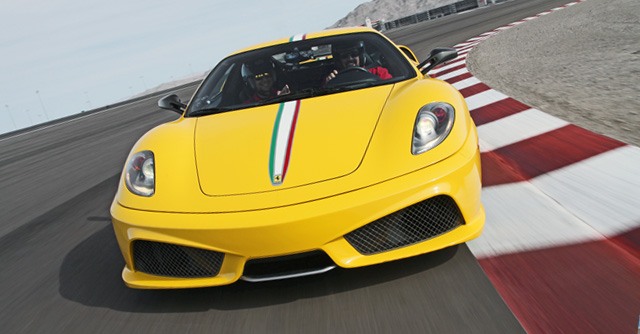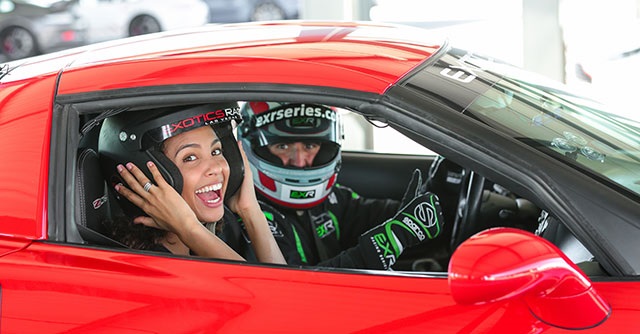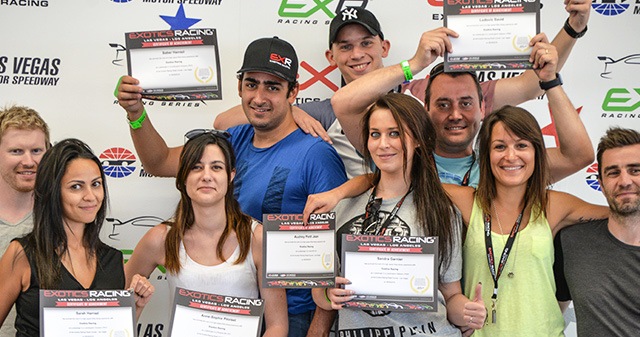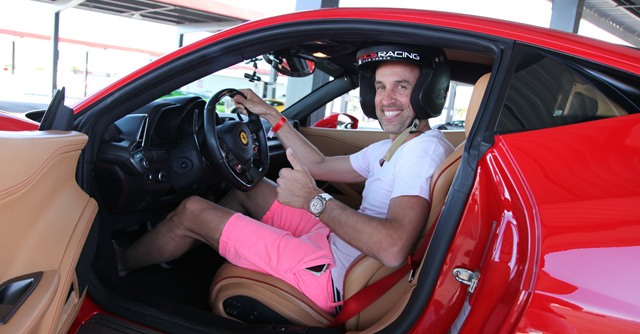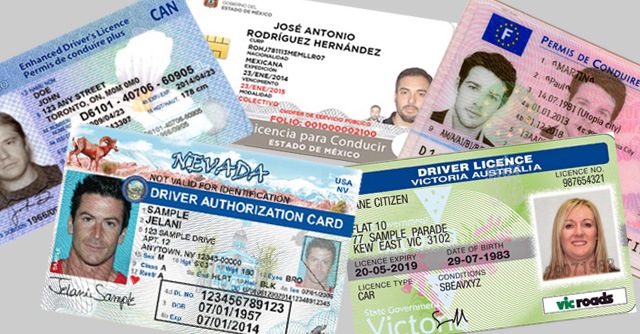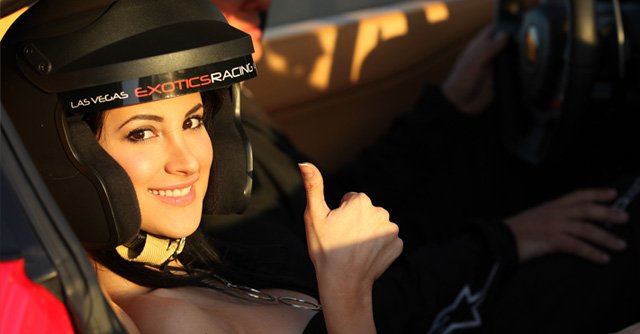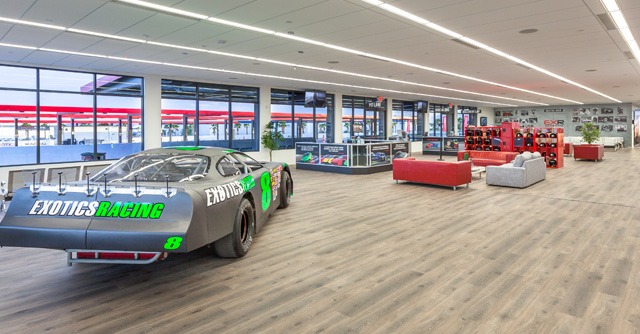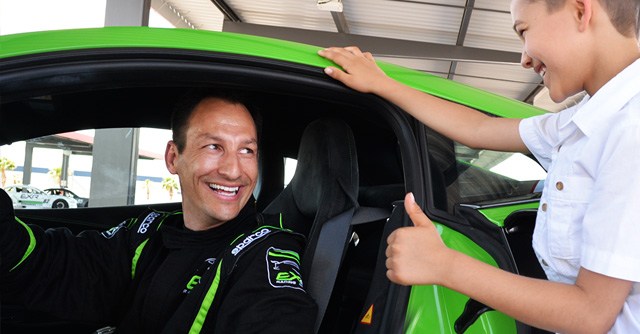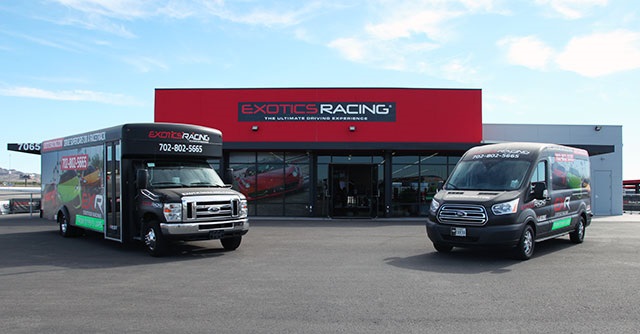 TIME TRIAL WORLD CHALLENGE BY EXOTICS RACING
NEW and ONLY at Exotics Racing!
You never know how fast you are until you come to Exotics Racing for the Michelin Time Trial Challenge! Challenge your driving skills on a racetrack behind the wheel of our supercars and take part of the world's largest motorsports competition, exclusively at Exotics Racing Las Vegas.
After each driving experience, whether you want to race against the clock or a friend, our automatic live and online ranking allows you to compare your laptimes and rank against other drivers. There is no exception, every driver is timed on our racetrack and therefore is a competitor of our World Challenge!
Who will be the next fastest driver at Exotics Racing?
200 Reviews
Over 230,000 Happy Customers! We've become a top rated racing attraction in Las Vegas and Los Angeles. See what others have to say about their exciting driving experience at Exotics Racing.

maio 12, 2017
Everytime I visit, I have an awesome time! Being a motorsports enthusiast who owns and drives performance vehicles, I have a lot of respect for the cars on offer, the talent of the instructors and professionalism of the team at Exotics. No where else that I know of offers this type of experience at the level in which you operate. I learn something new everytime I drive here. I have also brought first timers who have never driven on a track and they walk away blown away. You can be a track rat or a first timer and have an awesome experience.

janeiro 11, 2017
This is the absolute perfect experience! I am not a professional race car driver. Heck, I'm barely a professional soccer dad driver. But no matter your skill level, you will be going fast and furious on the race track with Exotics Racing. Any fears you have about driving fast are put to rest during the 30 minute class presentation. Though it seems boring at first, by the end you certainly feel informed and comfortable. And just in case there is any fear lingering in your gut, an instructor takes you out on a discovery lap in a Porsche Cayenne and shows you exactly how to race the track. You then get an in car professional who verbally communicates with you during the race to ensure that you are getting max speed and max experience. It is simply unbelievable how fun and awesome the experience feels. Have you ever gotten a Lambo from 40-115mph in 7 seconds after drifting a left turn? You certainly will at Exotics Racing.

dezembro 29, 2016
This a GREAT experience!!! The cars and instructors are phenomenal! We were really excited to do this, and the experience was better than expected. Thank you!

dezembro 22, 2016
Loved it! I was like a kid at a candy store :) Professional and friendly staff. Professional instructors with wealth of racing knowledge, guiding you through the race tracks. The cars are just mind blowing! Will come back for sure :)

dezembro 22, 2016
Nothing is needed to improve. I had a great time and recommend anyone to do it!

dezembro 13, 2016
The instructor *** was exceptional. This was the first time I ever drove on a race track and first time drove an exotic. And had a record time for the day of 1.1 lap time. I was listening everything he told me and had an amazing time. I'm bringing customers next month to entertain and sure to have another great day of FUN!!!!! Thank you.

outubro 24, 2016
My son and I decided to fly to LA just to drive the exotics. We found the staff enthusiastic and expert. Each of our racing coaches were helpful and provided a great enhancement to the experience. We very much enjoyed the opportunity to mill about the cars freely, taking pictures, and trying them on.

agosto 17, 2016
Exotics Racing is great - I love the fact that I can take these cars out on the track and I'm not beating my own car up. Plus I get to drive and experience different cars every time I go.

agosto 15, 2016
What a great experience, it was so much fun. The instructors are very friendly and knowledgeable, and help you drive the cars fast, and safe. I would highly recommend Exotics Racing to anyone that would enjoy driving fast as well as learning some tips from pros.

julho 10, 2019
Great customer service, top notch instructors! Fun day at their track, highly recommend doing as many laps as you can afford.
OUR SUPERCARS
The world's largest fleet of exotic cars with over 50 cars and 19 models to choose from including the hottest cars by Ferrari, Lamborghini, Aston Martin,
Porsche, Corvette, Audi and Mercedes. All cars are equipped with paddle shifters to accommodate all skill levels and board dash
cameras to capture every moment of your Exotics Racing experience.