Drive an
Audi R8 V8

On a Racetrack!
When Audi first unleashed its superb R8 sports car named after the Le Mans-winning R8 LMP it came with a 4.2 liter FSI V8 engine. In 2014, Audi replaced the venerable V8 with 5.2-liter V10. Perhaps it was necessitated by the inevitable arms race that is fought by the world's top sports car makers to continually one-up each other. But the thing is, they didn't really need to. While the V10 increased power output to 525 horsepower, the V8's 430 horsepower was good enough to propel the super sleek coupe penned by Walter da Silva to 62 MPH from a standing start in just 4.3 seconds. That's only half-a-second off the V10. What's a half-a-second among friends?read more >
Here's what the V8 does better than the V10. Sing. The V8 makes a glorious sound on the way to its 7,900 RPM redline. It's also super-drivable. With such a smooth revving engine, the full range of its powerband is arguably more useful than that of the V10. While it's easy to be seduced by bigger power numbers, once behind the wheel of the R8 FSI V8 the pure numbers may as well be arbitrary because this is a car that loves the track and to be driven with gusto.
Thanks to the famous Audi Quattro all-wheel drive system and the dual-clutch S-tronic seven-speed gearbox, the R8 will do exactly as asked. Approach a corner at speed and take an early apex, the gear changes click down through the gearbox rapidly and precisely with the Quattro system managing the braking and grip to keep the car imminently stable. The result? Get in the throttle sooner and let the V8 sing. At corner-exit, Quattro is there to keep it all under control.
Of course, if it's a late apex you desire to do a little bit of tail-wagging at the exit, the Quattro system is smart enough to know when to let the car run a bit loose.
The Audi R8 FSI V8 is a car of true potency and capability that rewards its driver with a sublime driving experience. There's more to a car than power figures, and the V8 version of Audi's R8 is proof of that. less >
Audi R8 V8

196 MPH
430 HP
3.7 S
US$170.000
The Audi R8 FSI V8 is proof that more isn't necessarily better. While the current R8 comes with a V10 engine that pumps out 525 horsepower, it only just eclipses the original, 430 horsepower V8 version by half-a-second when going 0-62 MPH. Yet, behind the wheel, on track the V8-powered R8 leaves nothing on the table. It's agile and precise, thanks in part to Audi venerable Quattro all-wheel drive and yes, to that V8 engine that sings merrily up and down the rev range to its 7,900 RPM redline. Behind the wheel, it's such a joy to drive that it makes you realize sometimes car makers increase engine capacity because they can, not because they have to.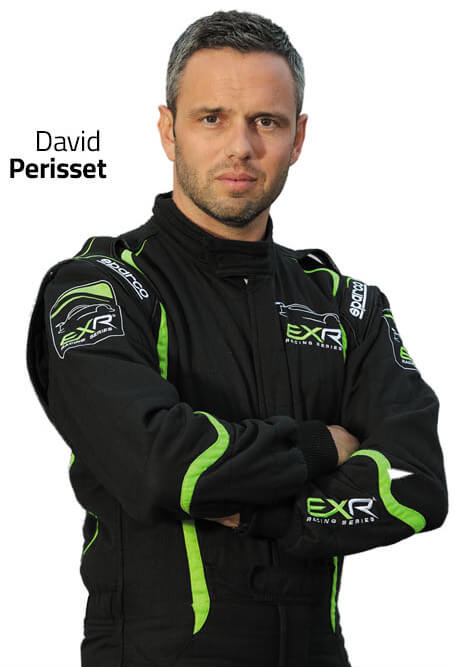 Tips From A Pro
"The Audi R8 FSI V8 is so precise and so eager to go fast that reaching your potential is more about believing in yourself than in the car. Pick a line through the corner and the R8 will faithfully guide you through it. Push hard and it rewards you not just with a quicker lap, but with a great V8 sound."
DRIVER ITINERARY
Our team of racing experts will guide you through the entire experience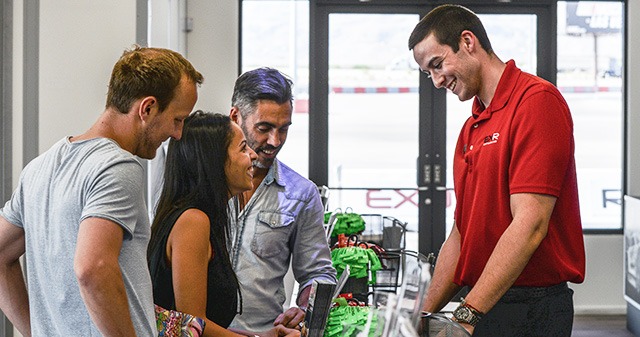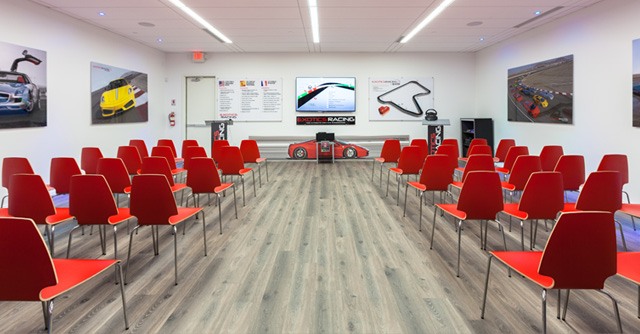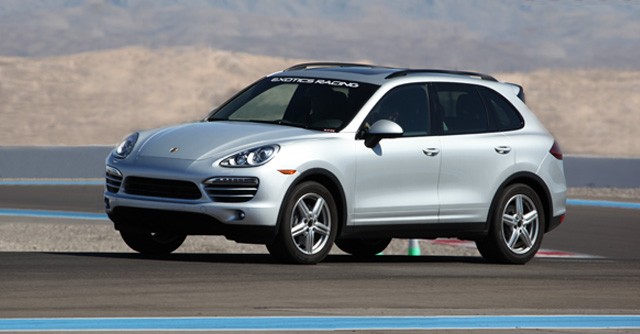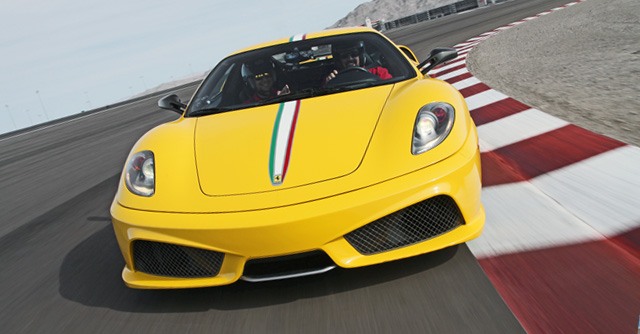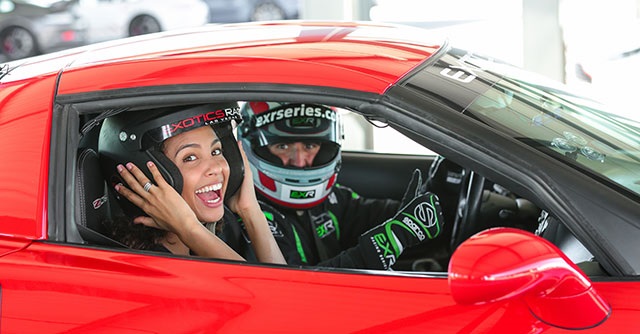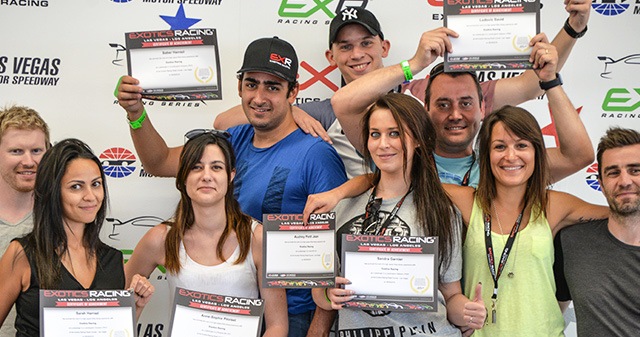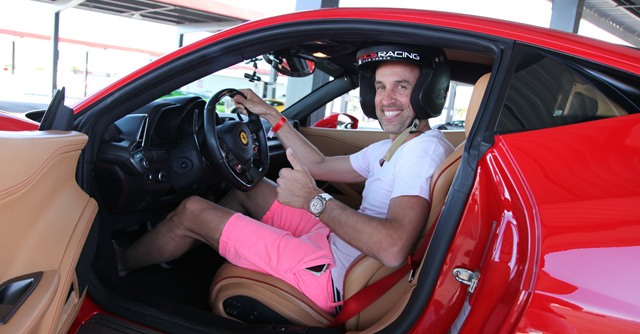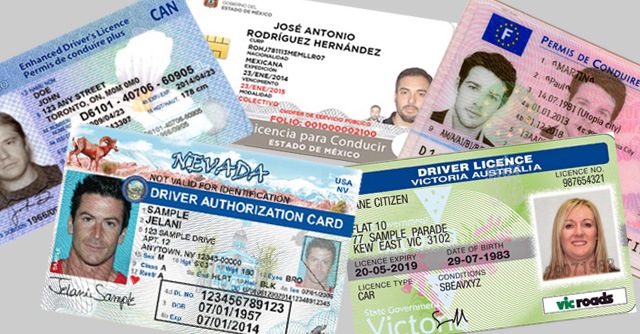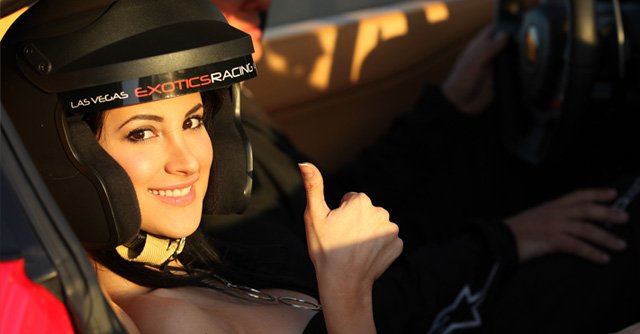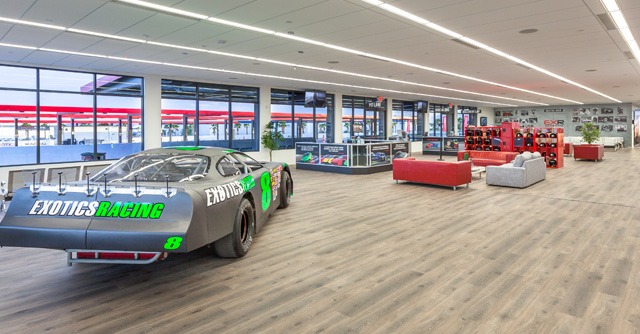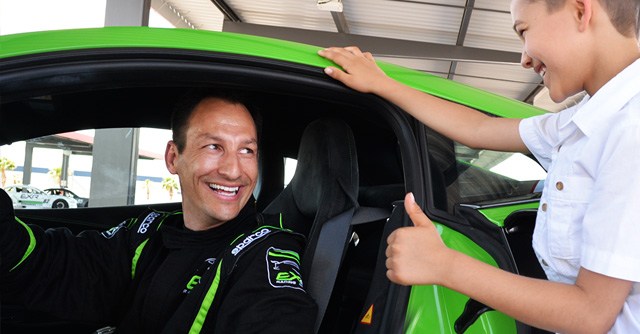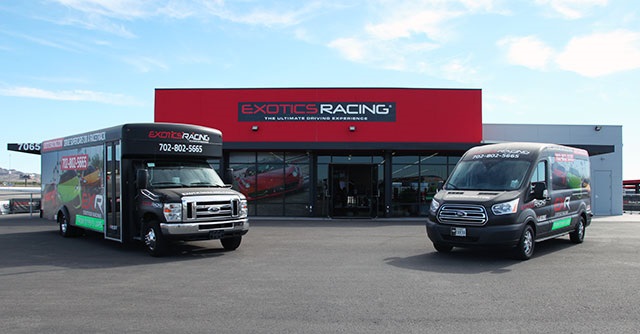 TIME TRIAL WORLD CHALLENGE BY EXOTICS RACING
NEW and ONLY at Exotics Racing!
You never know how fast you are untill you come to Exotics Racing for Michelin Challenge! Challenge your driving skils on a racetrack behind the wheel of our supercars and take part of the world's largest motorsports competition, exclusively at Exotics Racing Las Vegas.
After each driving experience, whether you want to race against the clock or a friend, our automatic live and online ranking allows you to compare your times and rank against other drivers. There is no exception, every driver is timed on our racetrack and therefore ia a competitor of our World Challenge!
Who will be the next fastest driver at Exotics Racing?
OUR SUPERCARS
The world's largest fleet of exotic cars with over 50 cars and 19 models to choose from including the hottest cars by Ferrari, Lamborghini, Aston Martin,
Porsche, Corvette, Audi and Mercedes. All cars are equipped with paddle shifters to accommodate all skill levels and board dash
cameras to capture every moment of your Exotics Racing experience.