Drive a
Lamborghini Huracan

On a Racetrack!
Lamborghini is widely known for being the automotive marque that loves to push the limit, and the successor to the famous Gallardo is no exception, the Lamborghini Huracan. Named for a famous fighting bull renowned for its strength and courage, the Lamborghini Huracan does its best to honor the namesake. With its gorgeous and slick design, groundbreaking performance, and unparalleled quality, the Huracan is a supercar unto itself. read more >
Lamborghini's Huracan is immersive luxury meets hardcore race car. With the finest tufted leather and alcantara interior, the fighter jet inspired instrumentation and controls make the interior very cosseting, while at the helm of a 610 horsepower track monster. A fierce fighting bull in a bespoke suit makes the Lamborghini Huracan truly a one of a kind experience. Lamborghini has once again set the benchmark redefining the supercar.
Stephan Winkelmann, President and CEO of Automobili Lamborghini said:
"With the Huracan, Lamborghini is writing the next chapter in its great history."
The new 5.2 liter V10 engine in the Huracan generates its massive 610 hp at 8,250 rpm and a maximum torque of 560 Nm at 6,500 rpm. The new "Iniezione Diretta Stratificata" combines direct and indirect injection - achieving an increase in power and torque compared with its successor and a decrease in fuel consumption and emissions as well. Mated to the 7-speed dual clutch transmission, Lamborghini's new 'Doppia Frizione' (Dual Clutch) gearbox, the transmission performs differently depending on the mode the driver has selected. Lamborghini's special all-wheel drive system that is electronically controlled and therefore faster and extremely precise in transferring the torque between axles, according to the road situation and the dynamic mode.
With incredible power, comes incredible speed. The Lamborghini Huracan's top speed is over 325 km/h (202 mph) The Huracan can also accelerate from 0 to 100 km/h (62 mph) in 3.2 seconds and from 0 to 200 km/h (124 mph) in just 9.9 seconds. With a relatively light weight of 1,422 kg (3,135 lb), the Huracan has a power-to-weight ratio of 2.36 kg (5.20 lb) per horsepower; rivalling the same power to weight ratio of the venerable Bugatti Veyron.
Exotics Racing at Las Vegas Motor Speedway is offering you the chance to drive a Lamborghini Huracan on its specifically designed track. Sharing some famous corners with some of the world's most challenging circuits, the Exotics Racing track will allow you to extract the very limit of the Lamborghini Huracan and its magnificent on-track capabilities. Visit Exotics Racing in Las Vegas or Los Angeles today and harness the power of your own fighting bull.
less >
Lamborghini Huracan LP580-2

198 MPH
580 HP
3.4 S
US$216.000
It's like a time machine. Only faster. There is nothing from the past that rivals the technology of the new Huracán, which comes together in a perfect car that seems straight out of the future. The rear-wheel drive system with rear mechanical self-locking differential is faster and extremely precise in transferring the torque, according to the road situation and the dynamic modes selected.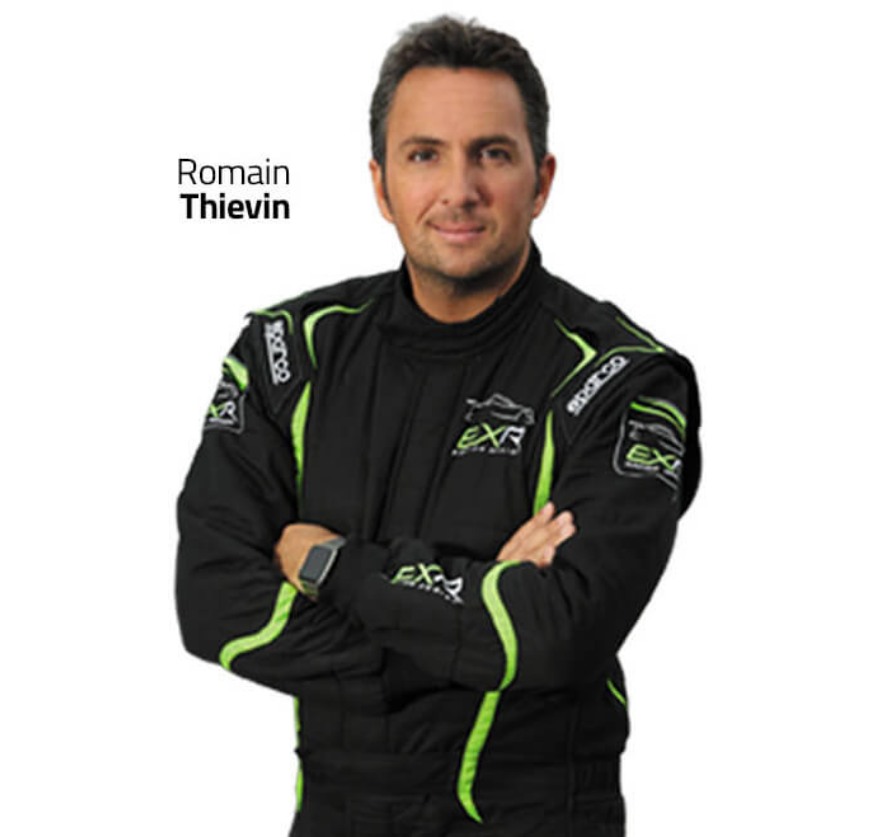 Tips From A Pro
"With 580 horsepower it's not a secret that the Huracan is fast ... really fast. It combines the best elements of the smaller, lighter Superleggera and the more powerful, but heavier Aventador. The Huracan features an all-new chassis featuring an offset mid-mounted 5.2L V10, a sophisticated rear-wheel-drive system, and the smoothest and fastest shifting dual-clutch transmission ever offered by Lamborghini making it one of the easiest Lamborghinis to drive fast, but it hasn't lost the iconic and aggressive feel you expect from Lamborghini."
DRIVER ITINERARY
Our team of racing experts will guide you through the entire experience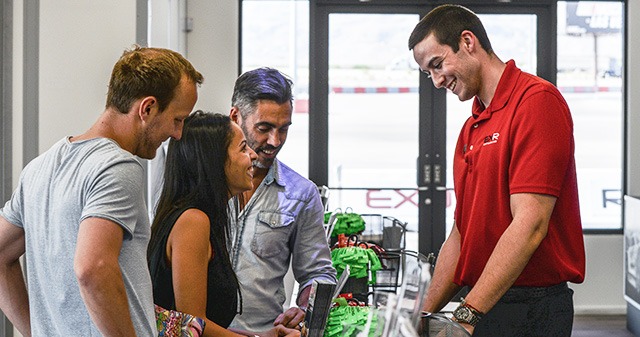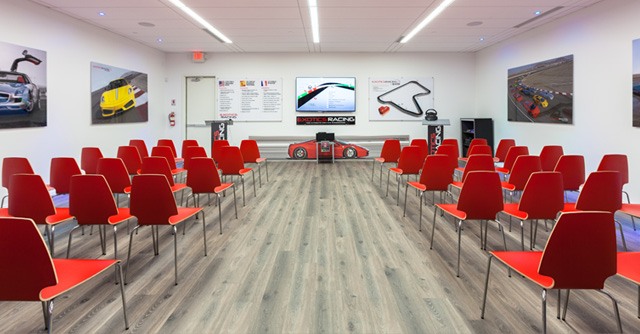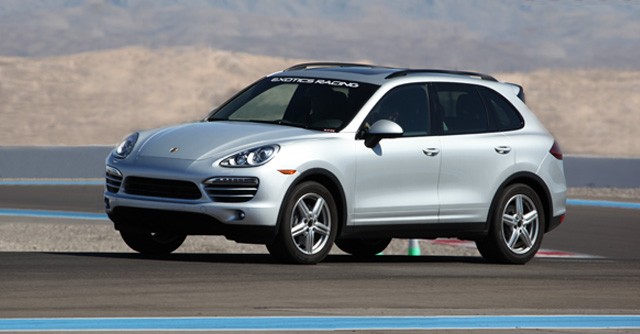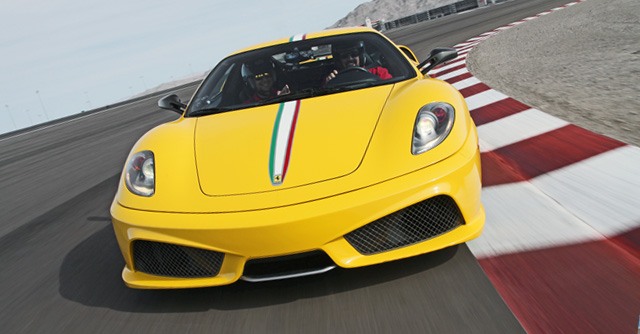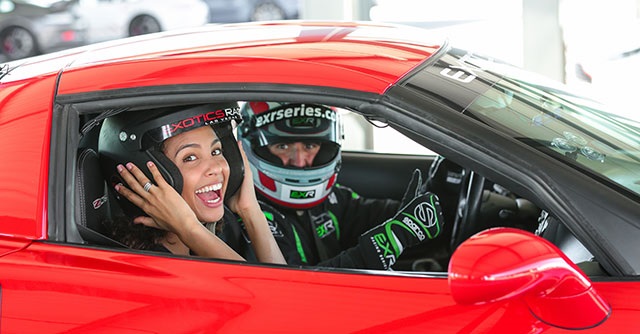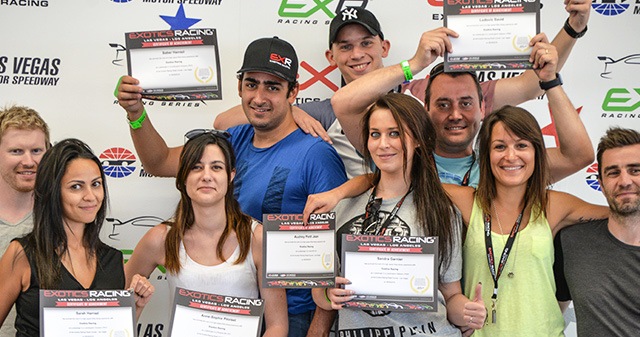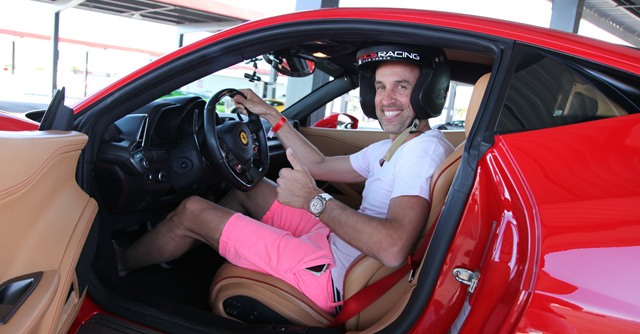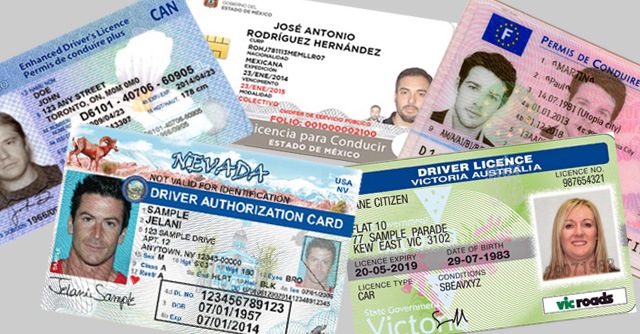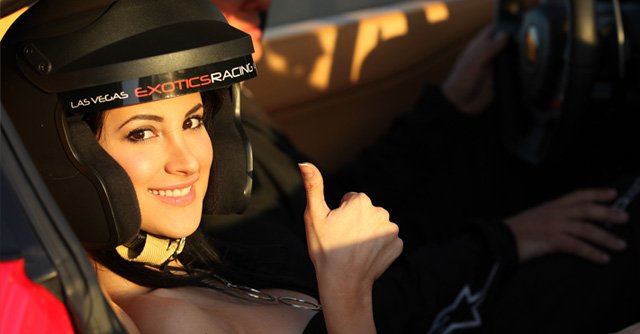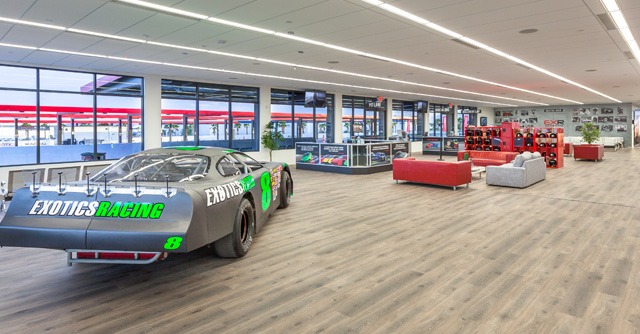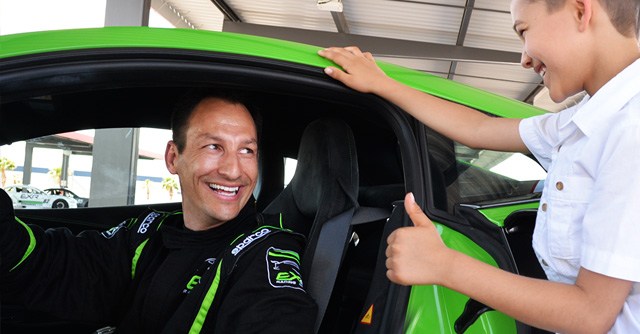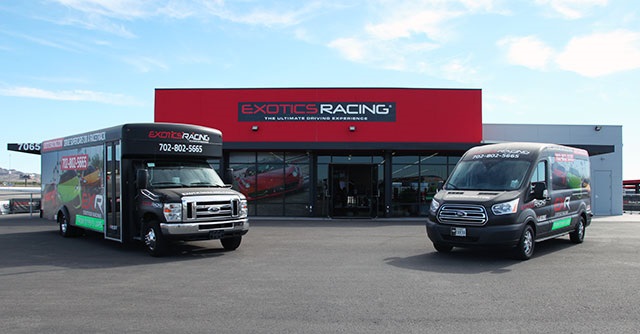 TIME TRIAL WORLD CHALLENGE BY EXOTICS RACING
NEW and ONLY at Exotics Racing!
You never know how fast you are until you come to Exotics Racing for the Michelin Time Trial Challenge! Challenge your driving skills on a racetrack behind the wheel of our supercars and take part of the world's largest motorsports competition, exclusively at Exotics Racing Las Vegas.
After each driving experience, whether you want to race against the clock or a friend, our automatic live and online ranking allows you to compare your laptimes and rank against other drivers. There is no exception, every driver is timed on our racetrack and therefore is a competitor of our World Challenge!
Who will be the next fastest driver at Exotics Racing?
Lamborghini Huracan LP580-2 Video
Lamborghini Huracan LP580-2 Gallery
298 Reviews
Over 230,000 Happy Customers! We've become a top rated racing attraction in Las Vegas and Los Angeles. See what others have to say about their exciting driving experience at Exotics Racing.

maio 23, 2017
Great and seamless experience, from the moment we walked in until the moment we left. Staff was very friendly and instructors made the experience really fun. I would HIGHLY recommend!

maio 23, 2017
This experience was absolutely amazing. We went to the Los Angeles location as a 50th birthday surprise for my husband. From the day I booked with the helpful staff answering my questions and taking my 3 phone calls over as many days as I tried to make up my mind to the moment we left with a "travel safe" from the staff everything was top shelf. We were treated to excellent, friendly service from all employees, everything ran smoothly and efficiently and our comfort and experience was definitely their main concern. I can not think of anything they could have done better. I recommend this experience to anyone. Thank you EXT for making this so wonderful for ***. ***

maio 19, 2017
I truly enjoy Exotics Car Racing. Each time I go LA or Vegas I go to EXR track. Everything is great! Cars, instructors, staff! Both tracks are great. I found LA track more challenging in terms of driving skills. Last time my friends were visiting LA and I told them that we must try it. Both of them enjoyed it. I definitely will recommend it to all of my friends who love cars. Can't wait to come again and use my deposit! Maybe I will take 15 laps on Huracan next time. I think it will be great if EXR will add Porsche Cayman GT4 because I think this car is even better track tool than 911 GT3. Thank you EXR. You are the best!

janeiro 17, 2017

janeiro 11, 2017

janeiro 10, 2017

dezembro 29, 2016
Great experience and great customer service !

novembro 23, 2016
I came in to Exotic racing because I was given a gift certificate for my birthday. All I can say is "what a great gift. I had 7 laps in one car, but they were doing a special and I got 5 more laps in the "special" car. Took my first 5 laps with my instructor ***. Took me thru the course with such ease, I felt like I could take this beast on the real track next door. Took my next 7 laps with ***, another great instructor, Once again made me feel at ease and took me thru the course as fast as I would possibly go. Definitely recommend this place and hopefully I can come back again to drive some exotic cars.

novembro 8, 2016
More laps....HAHA! I thoroughly enjoyed my experience with both ***, coaching me through the course in the Lamb and Hero, through the high speed drifting as a passenger. I didn'the expect to have as much fun as I did but it was a blast! Since the men out numbered the women, I would definitely recommend Exotic Cars racing experience to women, like me, that like to go fast!

outubro 20, 2016
A very fun experience and great customer service from all; especially host ***, orientation driver *** and instructor ***.
OUR SUPERCARS
The world's largest fleet of exotic cars with over 50 cars and 19 models to choose from including the hottest cars by Ferrari, Lamborghini, Aston Martin,
Porsche, Corvette, Audi and Mercedes. All cars are equipped with paddle shifters to accommodate all skill levels and board dash
cameras to capture every moment of your Exotics Racing experience.