DRIFTING RIDE-ALONG EXPERIENCE
The most thrilling ride on a racetrack!
The Drifting Ride-Along experience is truly an adrenaline shot! Exotics Racing's professional drifter will take you as a passenger for the Supercar full-speed drifting experience. Onboard the Dodge Charger SRT Hellcat, you will feel the rush of the 707hp V8 like nowhere else. The ride-along experience will amaze you with skillful racing techniques. This supercar is fully mastered by our expert racing drivers and it shows it on the racetrack! Buckle in for the adrenaline-pumping ride of your life!



Drifting Ride-Along
Dodge Charger SRT Hellcat

204 MPH
707 HP
3.4 S
US$65.900
How do you take up to three passengers for a sideways drifting, tire-smoking extravaganza of a thrill ride? Buckle them into a Dodge Charger SRT Hellcat. Why this car? To start, it's a four door sedan, so the two backseat passenger can get in with ease. More importantly, the Charger SRT Hellcat pumps out a whopping 707 horsepower and 650 lb-ft of torque.
SUPERCAR RIDE-ALONG EXPERIENCE
Pick one of three exotic cars below
Exotics Racing's professional drivers will take you as a passenger and show you what a supercar can do on our racetrack. Onboard the Porsche 991 GT3, Ferrari 488 GTB or the Lamborghini Huracan, these ride-along experience will amaze you with skillful racing techniques mastered by our experienced racecar drivers!


Supercar Ride-Along
Lamborghini Huracan

198 MPH
580 HP
3.4 S
US$216.000
It's like a time machine. Only faster. For the speed seekers the Lamborghini Huracan together with our racing drivers will have you at the edge of your seat. With 580 horsepower and our expert racing drivers, hold on tight and enjoy the high speed ride.
Supercar Ride-Along
Ferrari 488

205 MPH
660 HP
3.0 S
US$330.000
Supercar Ride-Along
Porsche 991 GT3

198 MPH
500 HP
3.8 S
US$143.000
One thing is clear already: the new 911 GT3 ride along is going to change the way you think about Porsches. With outstanding performance and offering excellent manageability, our racing drivers will break through the limits to give the Supercar experience.
RIDER ITINERARY
Our team of racing experts will guide you through the entire experience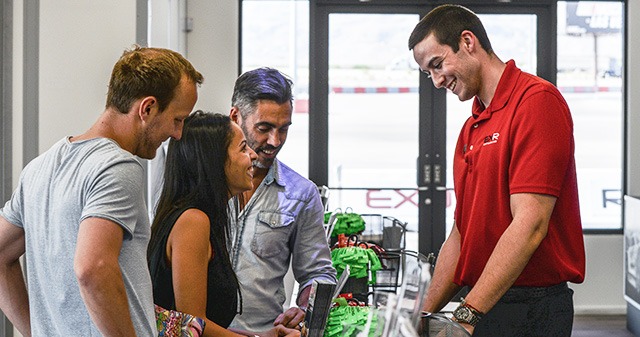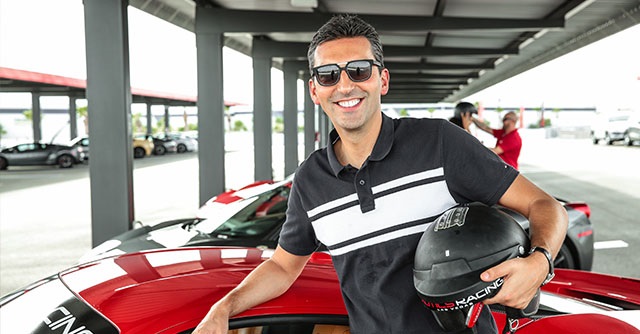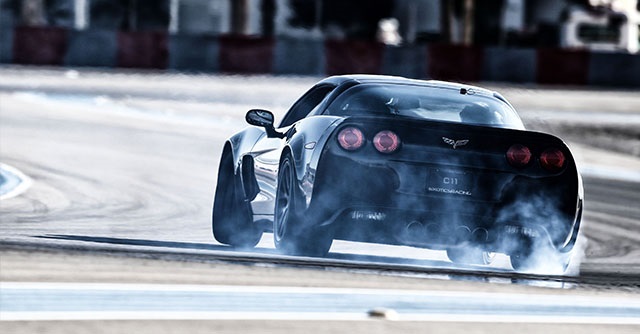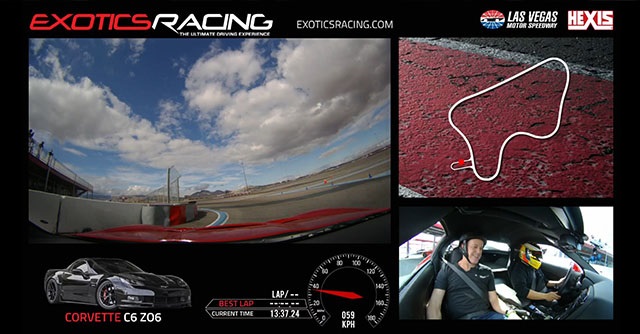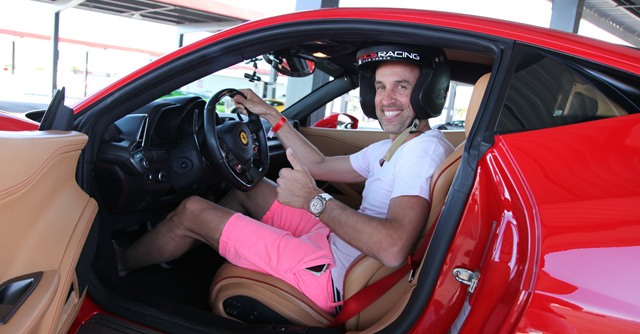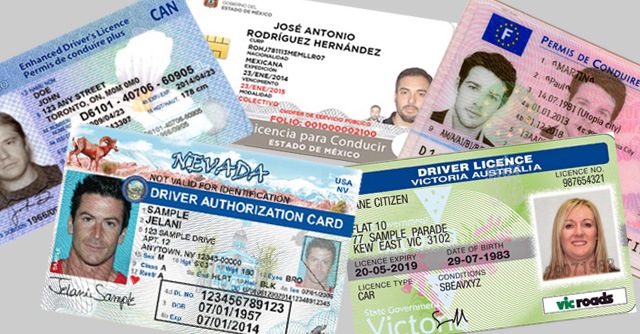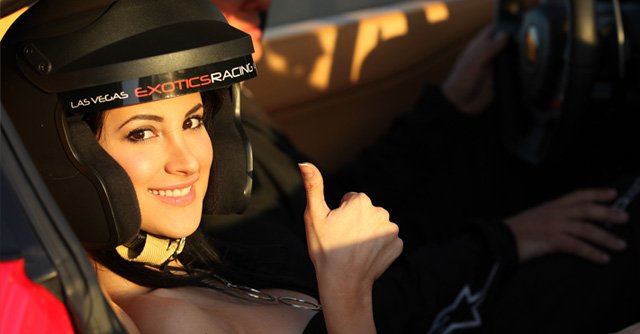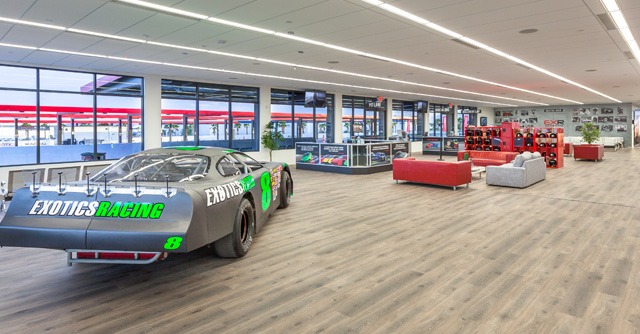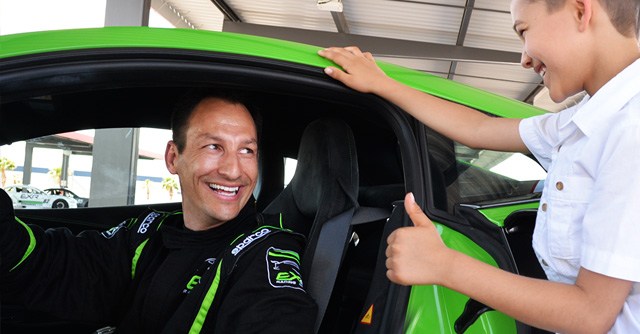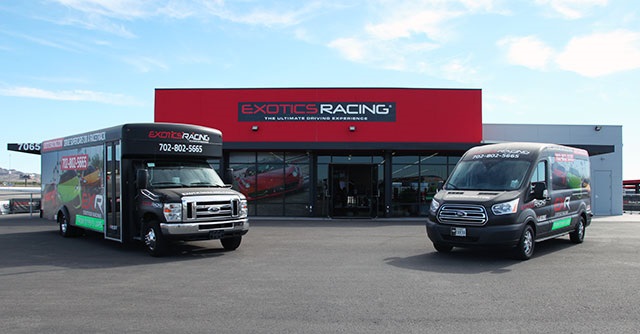 SUPERCAR DRIVING EXPERIENCES
Located on the grounds of the Las Vegas Motor Speedway, our exclusive 1.2-mile racetrack was designed by professional racing drivers to highlight our supercars performance capabilities. You'll find an example of many turns found on the world's greatest racetracks including hairpins, double apex corners, fast sweepers, chicanes, 90-degree corners and even a banked turns as well as large runoff areas, the latest high-tech safety barriers, and even the only in-ground LED lighting system in the US.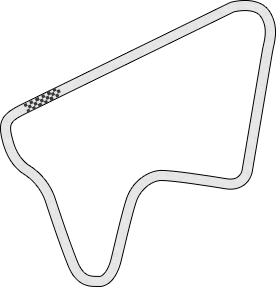 1,800 ft

Main straight away

1.2-mile

track length

7

days open

7

turns

140 mph

top speed

15 min north

Of the las vegas strip
7.083 Reviews
Over 260,000 Happy Customers! We've become a top rated racing attraction in Las Vegas. See what others have to say about their exciting driving experience at Exotics Racing.

março 22, 2016
Nothing to change. What you are doing seems right, so its probably right; keep up the good work

março 22, 2016
Three for three on my visits. Great experience again. New NSX for next year? Hope so.

março 22, 2016
The entire experience was fantastic.

março 22, 2016
The entire experience was great! Booking, check in, orientation, driving, the ride along were all very well done. Everyone I encountered was friendly and seemed happy to be there. My instructor, ***, was excellent. His calm, clear input helped me get the most of out my driving experience. I wish I could have spent all day working with him! I have recommended this to all my friends who enjoy driving fast! I hope to do it again soon.

março 22, 2016
One of THEE best first time experiences for anyone with a valid drivers license. So many Exotic cars to choose from (I myself had a hard time choosing which to drive first), I finally chose the Lamborghini Huracan The Staff was awesome. They were very helpful, friendly and knowledgeable about the course and cars. ***, who was my instructor, was AWESOME... he sizes you up during the first lap and recognizes your driving ability. He showed me the "How To's" and made it fun at the same time. A DEFINITE return trip is in order here. I highly recommend the Z06 Drift Experience. You can't just sit there and watch it, Its a MUST HAVE TO EXPERIENCE!!! Great Job Exotics Racing -***

março 18, 2016
Great experience! This is my second time at Exotics Racing. Performance of the Ferrari F488 is impressive, considerably better than the 458 Italia, which is already awesome. My instructor, ***, helped me to really push the car to the limit, without compromising our safety. Only thing I regret is not having bought more laps. Highly recommended. Next time I would like to drive the Mclaren 650s or eventually the P1, though I understand there are very few units available of the latter.

março 18, 2016
I had an amazing time at your location. The staff is probably one of the best consumer friendly employees I've ever seen. I had Rob as my instructor and he was amazing in help me achieve the best potential I could reach. Also I would recommend that everybody do the ride along. The drifting was UNBELIEVABLE and should be experienced by everyone. Thank you for the great time and I look forward to doing it again

março 18, 2016

março 18, 2016
Everyone from reception to instructor was very professional. I thoroughly enjoyed my drive of the Porsche 991. Seven laps went by very quickly but worth every penny spent. I definitely would recommend EXR to anyone thinking of driving an exotic car and I will again.

março 18, 2016
Was awesome driving the cars of my dreams and driving them hard!

março 18, 2016
Professionally run outfit that provides alot of guarenteed fun for anyone who truly loves great cars and speed. The instructors are great, and the cars are all well maintained. Thanks everyone for making my dream of driving several cars of my dream a reality!

março 18, 2016
One of the best experiences of my life!! I drove 5 laps in a Porsche Cayman and 6 laps in my dream car, a Ferrari 458! The entire staff was excellent and extremely friendly. The in-car driver instructors make you feel in control all the time. They definitely let you push the cars. I can't wait till next time!!

março 18, 2016
It doesn't matter what your speed limit is, you'll have an amazing experience being the slowest or the fastest on track. When you watch the video back home, you'll have a lot of fun !!

março 18, 2016

março 18, 2016
This was a great experience. I was very impressed with my instructor ***, who helped me do a lot in improving through my driving experience. I would like to do this again on my next visit.

março 18, 2016
It was an amazing experience,i drove the lamborghini huracan!! My copilot was ***,and he was amazing either,as the rest of the group. Everybody really helpful and friendly. I will come back in the futute for sure. Thank you so much !!

março 18, 2016
Had a great time. Went like clockwork!

março 18, 2016
My entire experience with this company was outstanding. The staff was warm and welcoming, and the instructor was fantastic! Have recommended it to many people since I returned home. I would definitely return there!

março 18, 2016
Professional staff. Great driving coaches. *** had me running the 458 Italia like I knew what I was doing. Great fun and highly recommended.

março 18, 2016
Top to bottom, high class environment. Worth every dollar spent. I will be returning to Exotics Racing next time I am on the west coast. Well done.

março 18, 2016
Had an excellent time while at exotic Las Vegas. Everyone from shuttle drivers to car drivers were extremely helpful, friendly and approachable. The shuttle service was also a huge bonus. Again both my husband and I thoroughly enjoyed our time out on the track.

março 16, 2016
amazing experience! everything was as planned.

março 16, 2016
Our coach/pro, ***, was perfect for us! My wife and I both were complete rookies and drove the Z06. Can't wait to come back to do more and to let anyone we know that this is a must do! Thanks again to ***, couldn't imagine a better person to help us out! Also did the Drifting ride along...holy cow, well worth the price of admission for that E-ticket! Sincerely, ***

março 16, 2016
Everything great!!! Excellent attraction here in Vegas!!!

março 16, 2016
Such an amazing experience. Definitely worth every penny. Will be doing it again on our next trip to Vegas!