DRIFTING RIDE-ALONG EXPERIENCE
The most thrilling ride on a racetrack!
The Drifting Ride-Along experience is truly an adrenaline shot! Exotics Racing's professional drifter will take you as a passenger for the Supercar full-speed drifting experience. Onboard the Dodge Charger SRT Hellcat, you will feel the rush of the 707hp V8 like nowhere else. The ride-along experience will amaze you with skillful racing techniques. This supercar is fully mastered by our expert racing drivers and it shows it on the racetrack! Buckle in for the adrenaline-pumping ride of your life!



Drifting Ride-Along
Dodge Charger SRT Hellcat

204 MPH
707 HP
3.4 S
US$65.900
How do you take up to three passengers for a sideways drifting, tire-smoking extravaganza of a thrill ride? Buckle them into a Dodge Charger SRT Hellcat. Why this car? To start, it's a four door sedan, so the two backseat passenger can get in with ease. More importantly, the Charger SRT Hellcat pumps out a whopping 707 horsepower and 650 lb-ft of torque.
SUPERCAR RIDE-ALONG EXPERIENCE
Pick one of three exotic cars below
Exotics Racing's professional drivers will take you as a passenger and show you what a supercar can do on our racetrack. Onboard the Porsche 991 GT3, Ferrari 488 GTB or the Lamborghini Huracan, these ride-along experience will amaze you with skillful racing techniques mastered by our experienced racecar drivers!


Supercar Ride-Along
Lamborghini Huracan

198 MPH
580 HP
3.4 S
US$216.000
It's like a time machine. Only faster. For the speed seekers the Lamborghini Huracan together with our racing drivers will have you at the edge of your seat. With 580 horsepower and our expert racing drivers, hold on tight and enjoy the high speed ride.
Supercar Ride-Along
Ferrari 488

205 MPH
660 HP
3.0 S
US$330.000
Supercar Ride-Along
Porsche 991 GT3

198 MPH
500 HP
3.8 S
US$143.000
One thing is clear already: the new 911 GT3 ride along is going to change the way you think about Porsches. With outstanding performance and offering excellent manageability, our racing drivers will break through the limits to give the Supercar experience.
RIDER ITINERARY
Our team of racing experts will guide you through the entire experience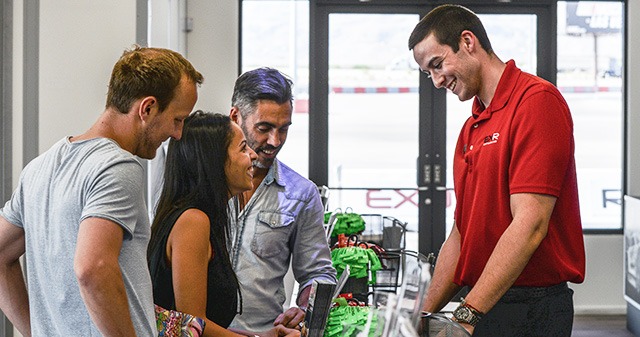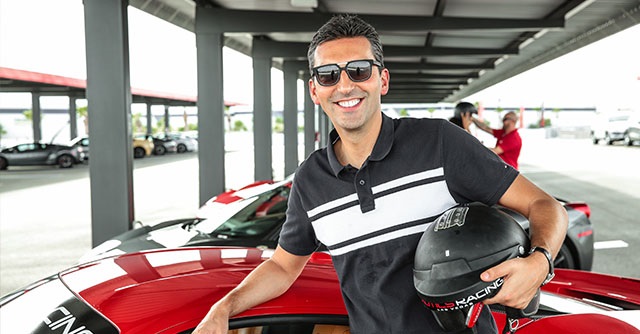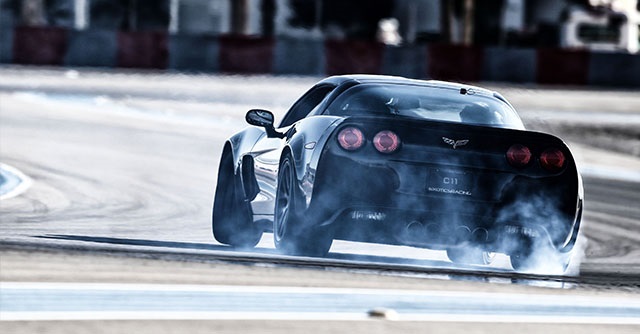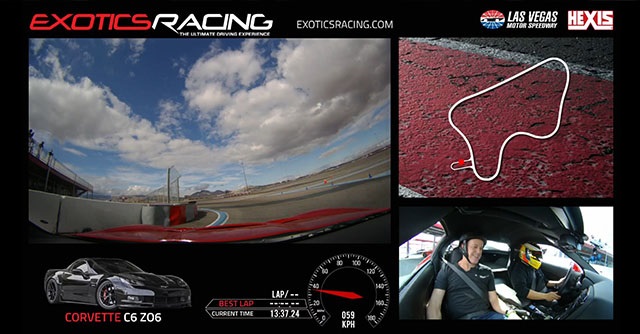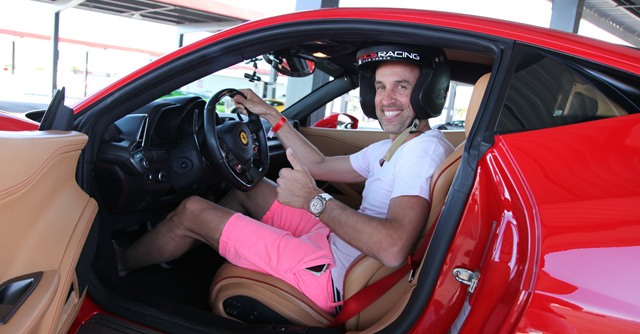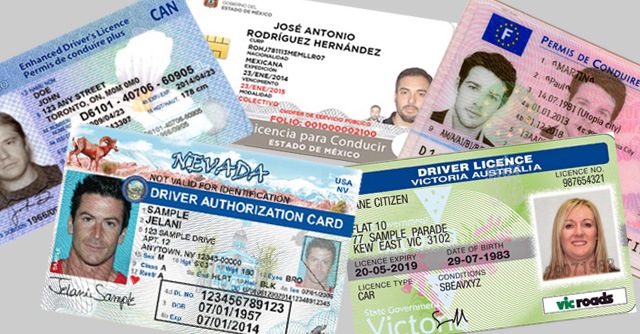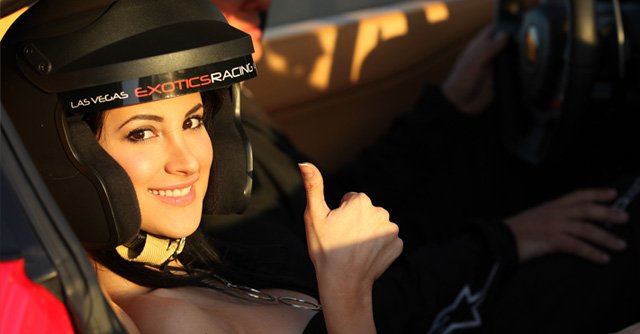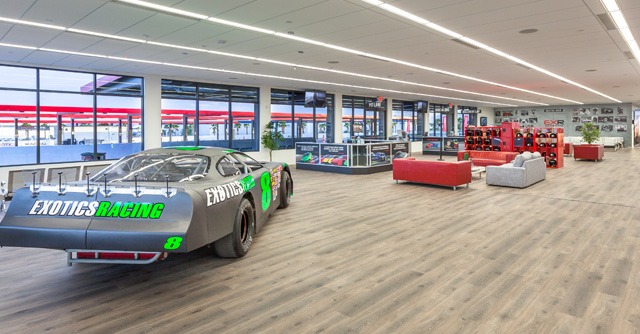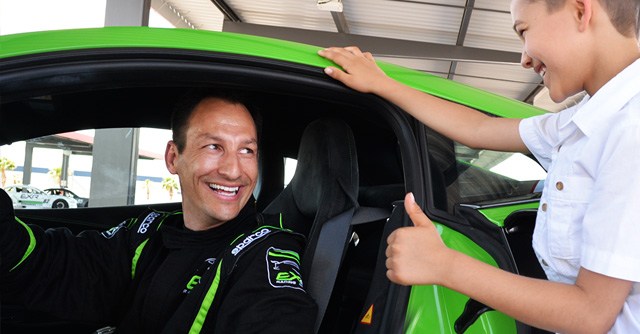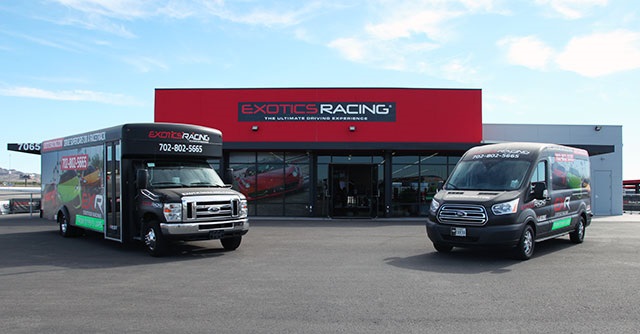 SUPERCAR DRIVING EXPERIENCES
Located on the grounds of the Las Vegas Motor Speedway, our exclusive 1.2-mile racetrack was designed by professional racing drivers to highlight our supercars performance capabilities. You'll find an example of many turns found on the world's greatest racetracks including hairpins, double apex corners, fast sweepers, chicanes, 90-degree corners and even a banked turns as well as large runoff areas, the latest high-tech safety barriers, and even the only in-ground LED lighting system in the US.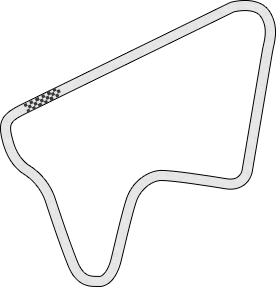 1,800 ft

Main straight away

1.2-mile

track length

7

days open

7

turns

140 mph

top speed

15 min north

Of the las vegas strip
7.083 Reviews
Over 260,000 Happy Customers! We've become a top rated racing attraction in Las Vegas. See what others have to say about their exciting driving experience at Exotics Racing.
agosto 16, 2011
This was a surprise Anniversary present from my wife of 41 years. WOW ! She still has it!
agosto 16, 2011
Thank you so much for this experience. Driving the Ferrari was a dream. I will be back!!!! Anyone reading. Do more than 5 laps. Not enough!
agosto 16, 2011
A well marked (turn in, apex, track out), tight track, with great instruction, and super cars !
agosto 16, 2011
Great opportunity to drive top of range super cars without extreme high deposits. Track could be better ,Instructors and cars are great , that's what counts. Will go again
agosto 16, 2011
Imagine a kid..... imagine this kid with "THE GIFT" of his life.... was me in that day! I realize one of my dreams! This dream really come true! Now, I told to my friend and family..... After this day, nothing really matters! I can die in peace!!! Thanks for all support you gave to us!
agosto 16, 2011
I have never felt anything like that in my life. Such an incredible rush and a MUST TRY in your lifetime.
agosto 13, 2011
Loved it! I'll never own a Ferrari but I got to race one on the track. What a blast!
agosto 13, 2011
I would recommend this to ANYONE, specially if you are a gear head like me. Great environment and the crew really makes sure this experience is unforgetable. Hint: If you really know how to drive (and they are pretty good judge of character) they'll push you to go faster - LOVED IT!!
agosto 13, 2011
Great cars, friendly people, relaxed atmosphere. Lots of fun!
agosto 13, 2011
I have recommended your service to family & friends visiting Vegas this week. They will make an appointment if time permits. My best friend, STEVE MCQUEEN (REAL NAME) & I had a great experience. I will definitely be back to race later this year. You guys are the best!!!
agosto 13, 2011
agosto 13, 2011
Second time and still one of the most exhilarating experiences in my life, will be back soon.
agosto 13, 2011
the knowledge, experience, and the instructions from your instructors on the course were, to say the least,SUPERB. i am looking forward to my next visit to las vegas and your facility for another driving experience. great job, well done and thank you to the staff of EXCOTIC RACING. Gerd Schmidt El Paso, Texas
agosto 13, 2011
The greatest thrill a person can experience in life. Best time ever had. I can now say I have raced a Lambo
agosto 13, 2011
I did the Richard Petty Ride-Along here in Orlando and then the Exotics Racing ride-along drift. Exotics Racing blew it away! Extremely impressed with the atmosphere of being able to check out the cars when they weren't in use, was a plus. Please open one up in Florida so that I can be broke for the rest of my life :P
agosto 13, 2011
This is one of those experiences you just have to do to understand. A must do in Vegas!
agosto 13, 2011
My son and I really enjoyed having our dream of driving a Ferrari come true. We talked about our driving experience all the way home to Chicago, never mind all the other cool things we did in Las Vegas! It was a genuine bonding experience for car enthusiasts.
agosto 13, 2011
I plan on a return visit to Exotics Racing next time I am in Vegas. It was definately the highlight of my vacation.
agosto 13, 2011
I got the driving video done. When I went to the video desk and handed the thumb drive back, my hand was visibly shaking. I haven't stopped telling family, friends, even strangers in the elevator what a great experience it was. By far the best part of my entire Vegas experience.
agosto 13, 2011
WOW. This was a great experience. I will strongly recommend Exotics racing to anyone that tells me that they are going to LV. If you ever wanted to drive a high performance car but don't have a spare $200K sitting around then Exotics racing is your answer. Give this experience a try. If driving a Ferrari or Lambo is on your bucket list you now have a way to check it off
agosto 13, 2011
This is an amazing experience that any car enthusiast would love. I can't wait to go back and do it again!!!
agosto 13, 2011
If anyone is concerned that this driving experience might be too technical or advanced, you are wrong! As an advanced driver with training and time on a track, this experience allows anyone to get in and drive. The instructors are phenomenal during the drive, allowing you to focus on their instruction rather than the gauges, rpm's, etc... By not focusing on the details, the driver is able to focus on the experience, fully appreciating what each car has to offer. Mike W.
agosto 11, 2011
Exotics Racing provided a once in a life time experience! I loved being able to drive my dream car to its fullest potential in an environment that was both exciting and safe. The driving instructors really made the experience relaxed and invited everyone in our party to sit in the car that I would be driving. I would pay for this experience again in a heartbeat!
agosto 11, 2011
Exotic Racing was giving to me as a birthday gift from my wife and I couldn't have been any happier. It was a great experience and the staff was friendly, knowledgeable, and professional.
agosto 11, 2011
An awesome job done for an awesome experience! -J Anderson