Stay updated with news, favorite photos, and terrific videos about our Supercar Driving Experiences in Las Vegas. Exotics Racing have been featured in some of the most prestigious publications and automotive websites including Road & Track, Car and Driver, DuPont Registry, Racer Magazine, Popular Mechanics, LA Times, US Today, Hollywood Reporter, Vegas Magazine, Luxury Magazine, Robb Report, and Autoweek just to name a few. Our Communication and PR team is dedicated to provide every media with information about our activity such as new supercar deliveries on track or racing events. Contact us for more information about Exotics Racing Group or to schedule your next visit at one of our racetrack: experience@exoticsracing.com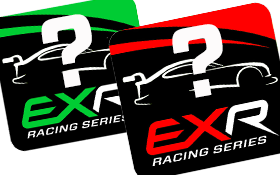 Help us decide! Which logo should we use?
Of the four logos you see above, which do you think is best? Click the link and vote for one now! VOTE HERE!
Late in 2015, Exotics Racing will launch the EXR Racing Series with a pricing model that mimics the supercar driving experience we already offer. This means drivers can race (wheel to wheel), in a real race car for much less than it would cost to race in regular GT series. Races start at $5000 and drivers who perform well will qualify for the Superfianle and a chance to win $100,000 in prize money. Excited yet? We are too.
{{sharing}}
OTHER NEWS