Stay updated with news, favorite photos, and terrific videos about our Supercar Driving Experiences in Las Vegas. Exotics Racing have been featured in some of the most prestigious publications and automotive websites including Road & Track, Car and Driver, DuPont Registry, Racer Magazine, Popular Mechanics, LA Times, US Today, Hollywood Reporter, Vegas Magazine, Luxury Magazine, Robb Report, and Autoweek just to name a few. Our Communication and PR team is dedicated to provide every media with information about our activity such as new supercar deliveries on track or racing events. Contact us for more information about Exotics Racing Group or to schedule your next visit at one of our racetrack: experience@exoticsracing.com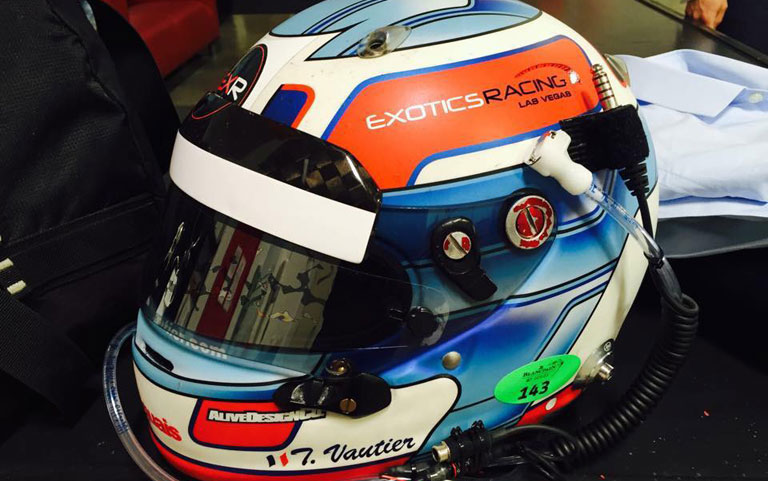 Tristan Vautier finishes 4th at Belle Isle!
Tristan Vautier finishes 4th at Belle Isle!
The weather at the IndyCar Detroit Belle Isle Grand Prix was horrible on May 31st; It had been raining for three days reducing practice time and cutting qualifying short. But the weekend was great for Tristan Vautier who manages the Sporting Department at Exotics Racing for our upcoming Exotics Racing Series (more on that later). He finished 4th overall for Dale Coyne Racing in the #19 Honda powered Dallara.
Wet and Wild
Tristan, a native of France, worked his way into the top 5 after starting the wet race at the back of the pack. He kept his position after winning a well fought battle with Will Power who then spun out taking fellow Penske teammate Helio Castroneves with him. Vautier replaced Carlos Huertas in Indy500 after the Carlos was diagnosed with an inner ear condition and continues to race in his absence. Congratulations, Tristan!
{{sharing}}
OTHER NEWS