Drive An
Audi R8

On a Racetrack!
The Audi was exclusively designed by Audi's high performance division and is based on the Lamborghini Gallardo platform. The 2012 Audi R8 V10 features aggressive styling, an aluminum body structure, R-Tronic paddle-shift transmission, the Quattro all-wheel drive system, and a 525hp Lamborghini V10 engine. As a true supercar, the Audi R8 V10 not only offers blistering speed but awe-inspiring handling, allowing this state-of-the-art machine to compete with the best supercars on the planet! read more >
First and foremost, this unique exotic supercar is easy to drive fast and is often considered as a Porsche killer! Aided by precise steering, good outward visibility and comfortable seats, the R8 is a supercar you could drive every day if you wanted. It also comes with all-wheel drive, giving it an advantage in terms of traction. As with every Audi, the R8 has a cabin finely crafted from top-notch materials. The seats are comfortable for long-distance travel and the driving position suits a wide range of people.
The R8 embodies Audi's full expertise in ultra-lightweight design. The aluminum body with the Audi Space Frame (ASF) weighs only 210 kilograms (462.97 lb). Adjustable bucket seats with glass fiber reinforced plastic (GFRP) chassis, less use of insulating materials, special light alloy wheels and chassis components, including the standard ceramic brakes, as well the CFRP add-on parts at the body all contribute to lowering the weight.
The Audi R8 V10 blends explosive performance and an exotic presence. With the quick-shifting, six-speed transmission and quattro® all-wheel drive that deliver power to the road. This is performance engineered to its fullest. The Audi R8 gets its captivating shape from Le Mans-winning racecars. The aggressive stance, pronounced air intakes, and aerodynamic styling exude performance.
The V10 engine provides a torque of 530 Nm (390.91 lb-ft) at 6,500 rpm, with 386 kW (525hp) at 8,000 rpm. Its crankshaft is a common-pin design, yielding alternating ignition intervals of 54 and 90 degrees. This design combines maximum rigidity and low weight, while at the same time generating the unique car racing-like sound of the V10. The new 7-speed S Tronic, with a three-shaft layout, is less than 60 centimeters (23.62 inches) in length. Two multi-plate clutches lying behind one another (a new feature), serve two mutually independent sub-transmissions; gears are shifted directly as the clutches alternately open and close. Gear shifting occurs practically without interruption of tractive power within hundredths of a second, and so dynamically, smoothly and comfortably as to be hardly
less >
Audi R8 V10 Plus

205 MPH
610 HP
3.2 S
$202,000
As its full name implies, the R8 has a 5.2-liter V10 FSI engine that pumps out 610 horsepower at 8,250 RPM along with 413 ft-lb of torque at 6,500 revs. The R8 channels power to four wheels through its famed quattro® all-wheel drive system while the driver keeps it all under control via a paddle actuated 7-speed S-tronic dual clutch gearbox. At the end of the straights, carbon-ceramic brakes enable you to hang onto the throttle a bit longer and still control the speed before turn in.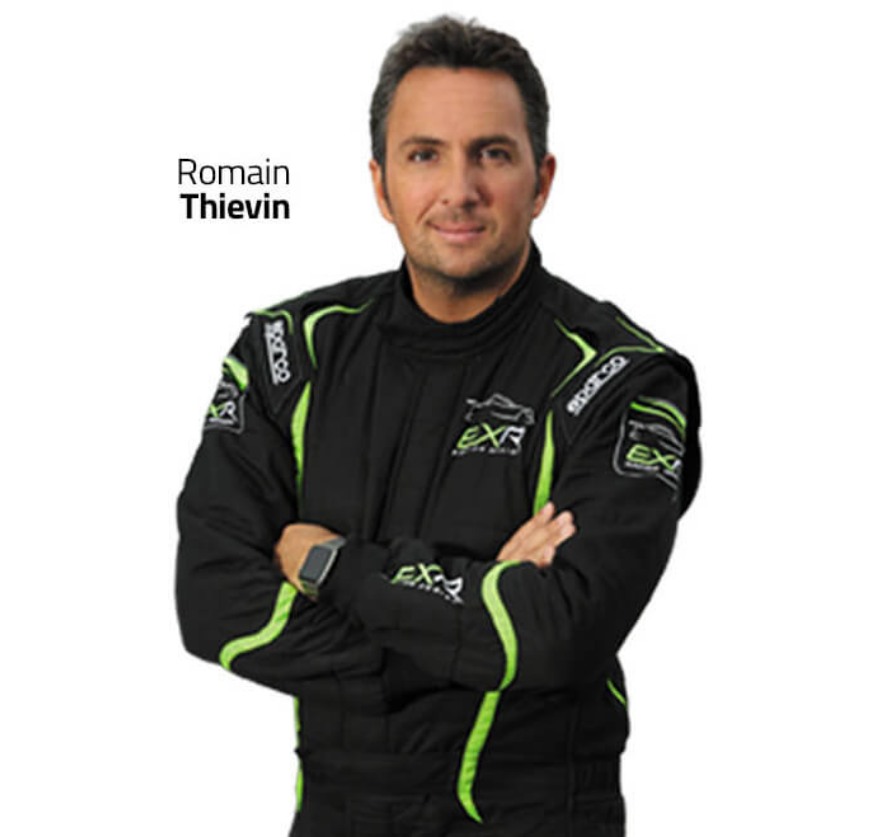 Tips From A Pro
"This is a car that has everything you want and nothing you don't. What makes it special on the track are the carbon-ceramic brakes and the steering. As you approach the corners, hold the speed a little deeper than you thought possible, then push the brakes hard. Now you're ready to turn the corner. The steering feedback is so precise you'll feel the grip with such confidence that you'll quickly find the limit without going over it."
DRIVER ITINERARY
Our team of racing experts will guide you through the entire experience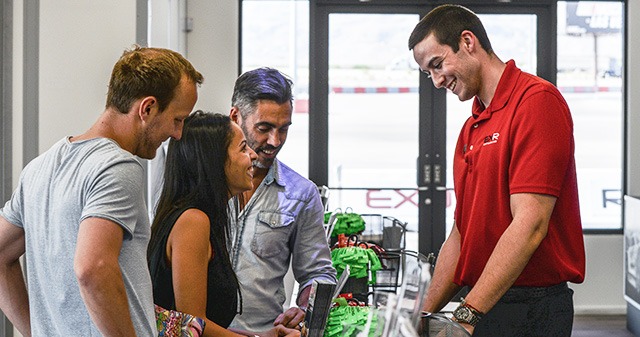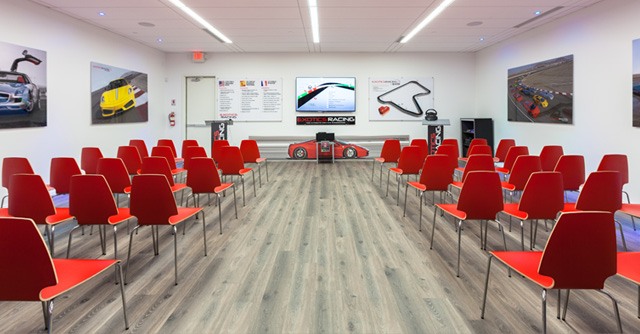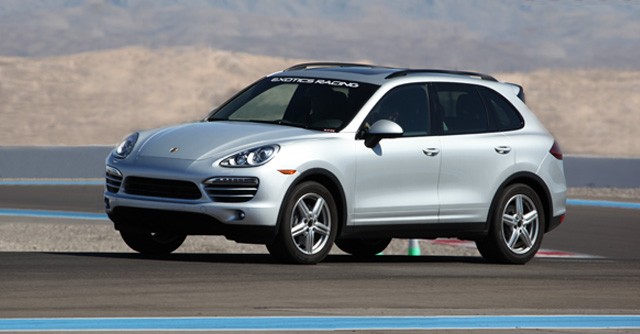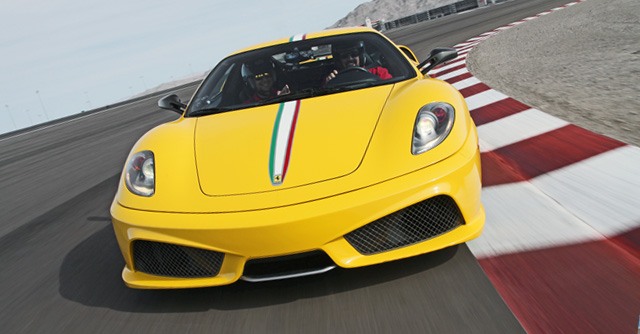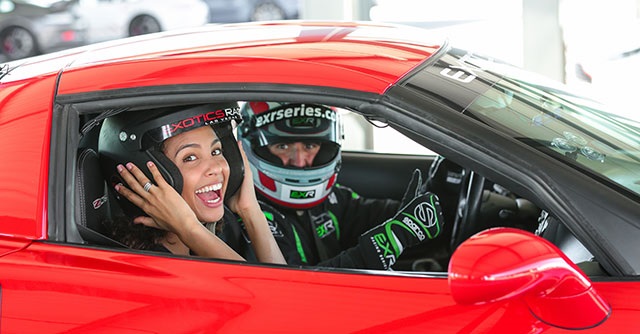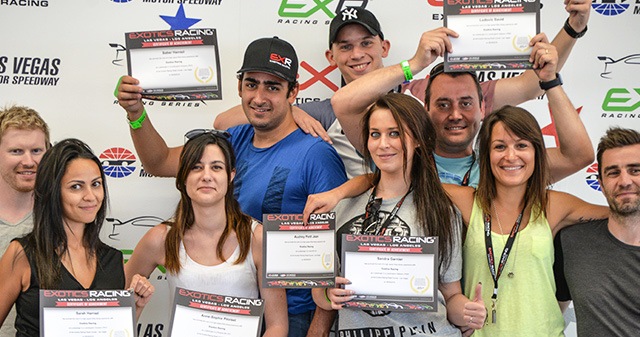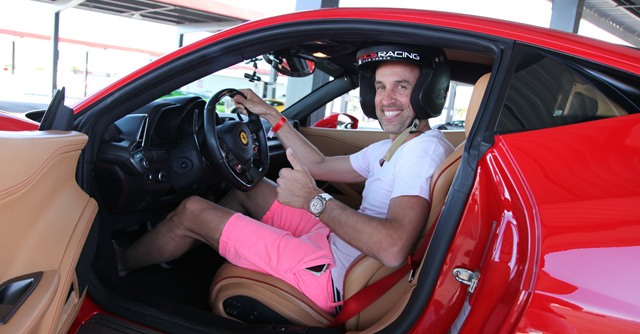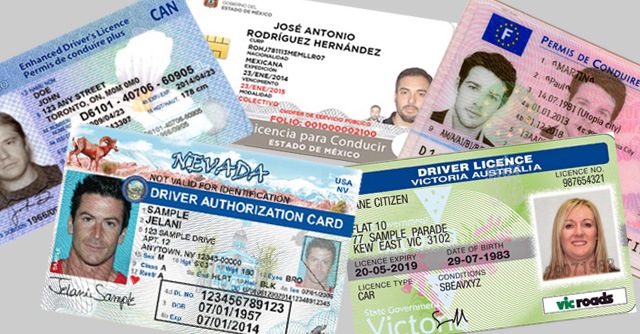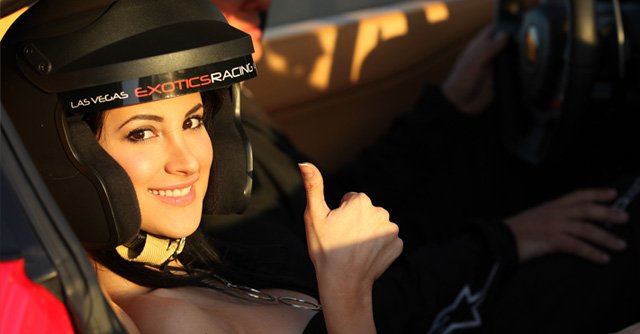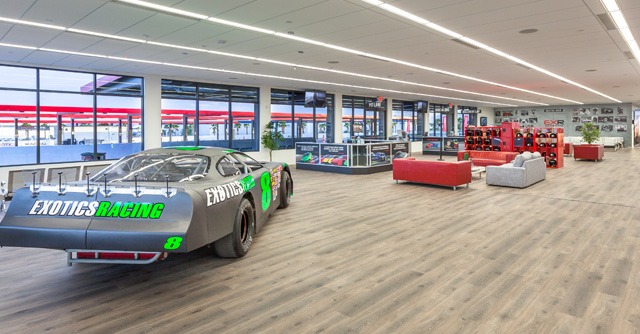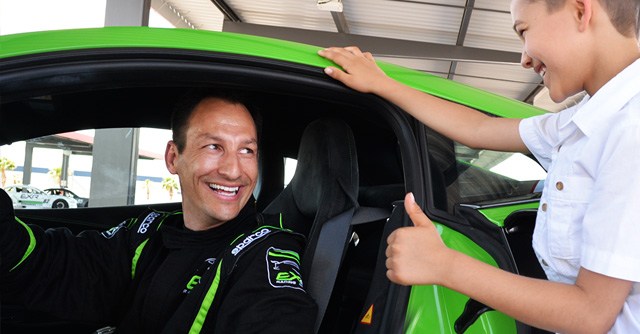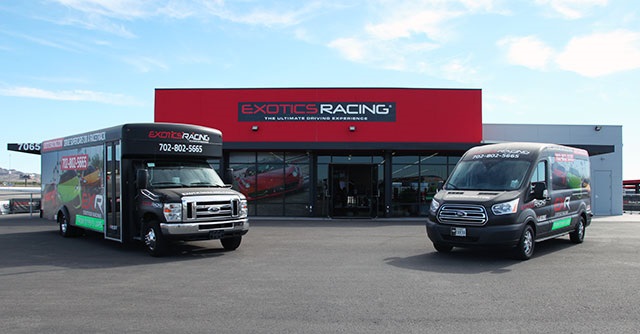 SUPERCAR DRIVING EXPERIENCES
Located on the grounds of the Las Vegas Motor Speedway, our exclusive 1.2-mile racetrack was designed by professional racing drivers to highlight our supercars performance capabilities. You'll find an example of many turns found on the world's greatest racetracks including hairpins, double apex corners, fast sweepers, chicanes, 90-degree corners and even a banked turns as well as large runoff areas, the latest high-tech safety barriers, and even the only in-ground LED lighting system in the US.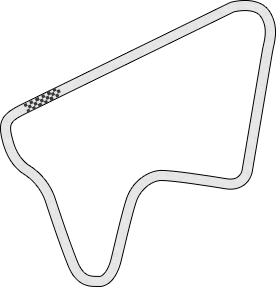 1,800 ft

Main straight away

1.2-mile

track length

7

days open

7

turns

140 mph

top speed

15 min north

Of the las vegas strip
over 260,000 happy customers




VIEW ALL 7,588 TESTIMONIALS
latest news
Stay in touch with everything that's happening at Exotics Racing