We offer the largest fleet of exotic supercars from Ferrari, Lamborghini, Porsche, Aston Martin, Audi, Mercedes-Benz, and the Nissan GT-R. Take the wheel of these incredible machines and push their performance to the limit with one-on-one coaching from a professional racing instructor!
Ferrari F430 F1

198 MPH
490 HP
3.9 S
$200,000
A true racing classic by every stretch of the imagination, the Ferrari 430 F1 delivers 490 horsepower with a 0-60 mph in 3.7 seconds and completes the 1/4 mile in 11.9 seconds. This Formula 1 inspired supercar is easy to drive while delivering enough excitement to last a lifetime.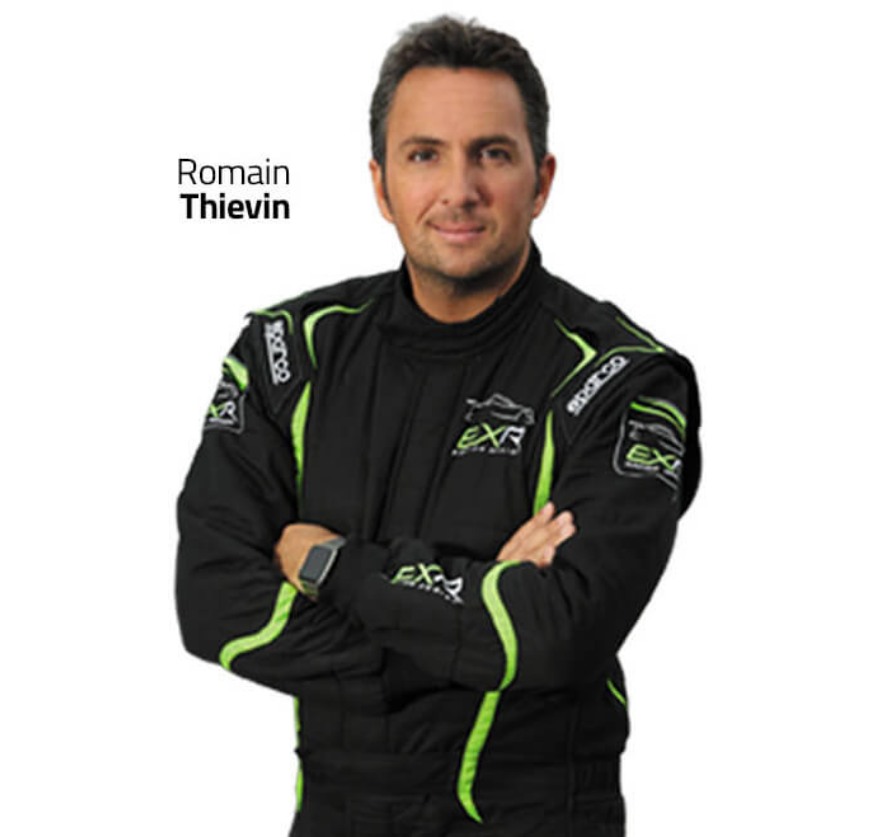 Tips From A Pro
"Since I was a child, I always dreamed about driving a red Ferrari. The 430 has a special place in my heart because it was one of the first Ferraris I ever drove on track and it made me a Ferrari lover! The paddles are big and easy to use, the shifts are quick but still very smooth, and the F430 makes a wonderful noise that just rings through the cabin."
Ferrari 458 Italia

202 MPH
562 HP
3.3 S
$270,000
The Ferrari 458 Italia reigns at the top of the Ferrari supercar kingdom. Producing 562 hp with 398ft-lbs of torque, the newest and most sophisticated Ferrari ever made resides in a class all of its own. Combined with stunning beauty and superior handling, the Ferrari 458 Italia delivers style and grace unmatched by any of its predecessors.
Tips From A Pro
"The Ferrari 458 Italia is a personal favorite of mine, as well as the majority of the instructors in the staff. The car has a very light steering wheel, very fast shifting and an awesome V8 engine. This makes the 458 both very easy to drive and very exciting when approaching the limit."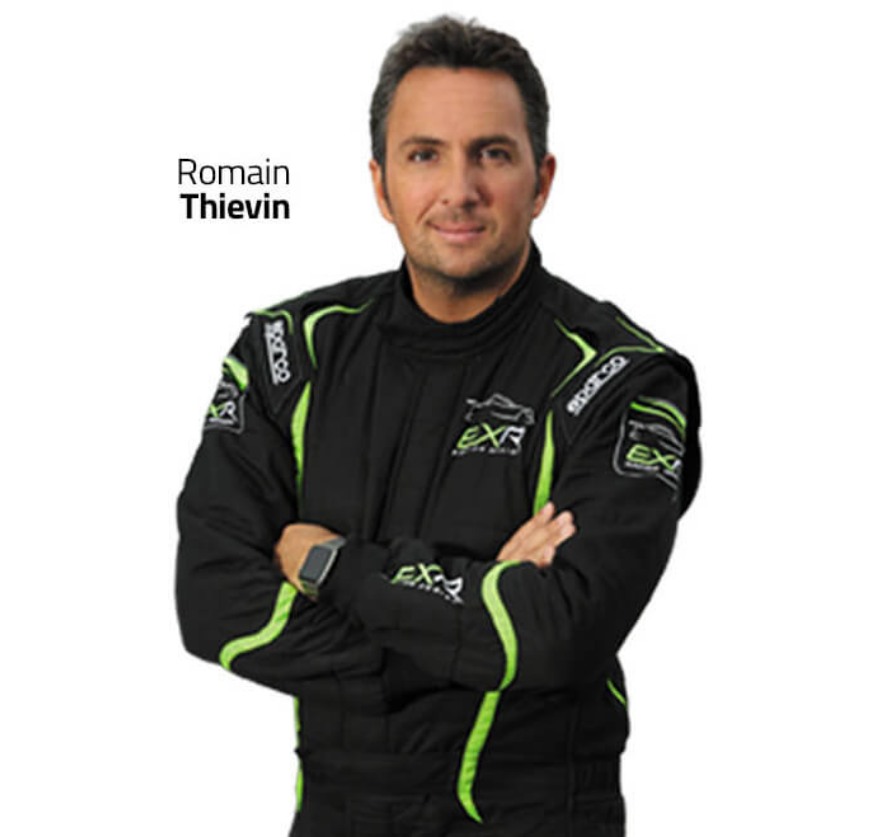 Ferrari 488 GTB

205 MPH
660 HP
3.0 S
$330,000
The fastest car around our track! Pure pleasure to drive, the new Ferrari 488 GTB is the successor to the already mind-blowing 458, the new berlinetta is faster and more agile, with a refined active aerodynamics package and nearly 100 horsepower more from its turbocharged V8.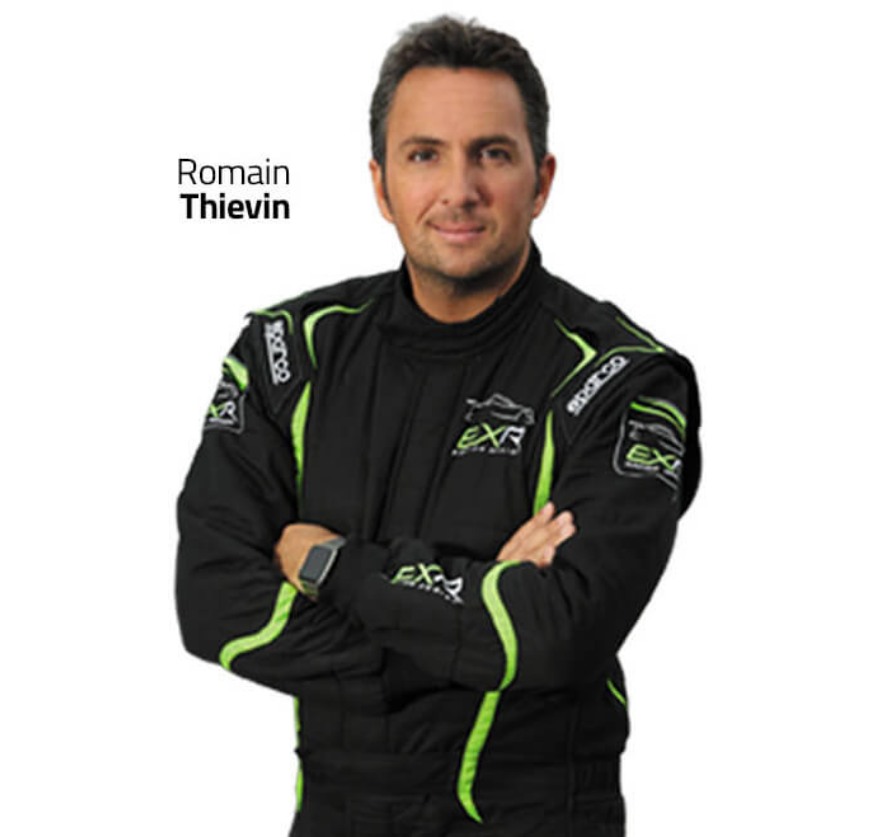 Tips From A Pro
"Pure pleasure to drive, the new Ferrari 488 GTB is now the fastest car around our track. The successor to the already mind-blowing 458, the new berlinetta is faster and more agile, with a refined active aerodynamics package and nearly 100 horsepower more from its turbocharged V8."
Lamborghini Gallardo LP550-2

200 MPH
550 HP
3.9 S
$200,000
Gallardo holds the distinction of being Lamborghini's top selling vehicle of all time. It packs a powerful V-10 engine with 550 horsepower and a top speed of 200 mph with a 0-60 in 3.9 seconds. Named 2006 Top Gear Dream Car of the Year and 2009 Top Gear Car of the Year, the Gallardo remains a top pick among visitors to both of our tracks.
Tips From A Pro
"All Lamborghinis have a lot of power and very aggressive personalities, and it all starts with the Gallardo LP550. The LP550 throws you back with its 550hp V10 and will hold you there until you put up the white flag and surrender by taking your foot off the throttle. It has a very wide power band, making this car so much fun to drive."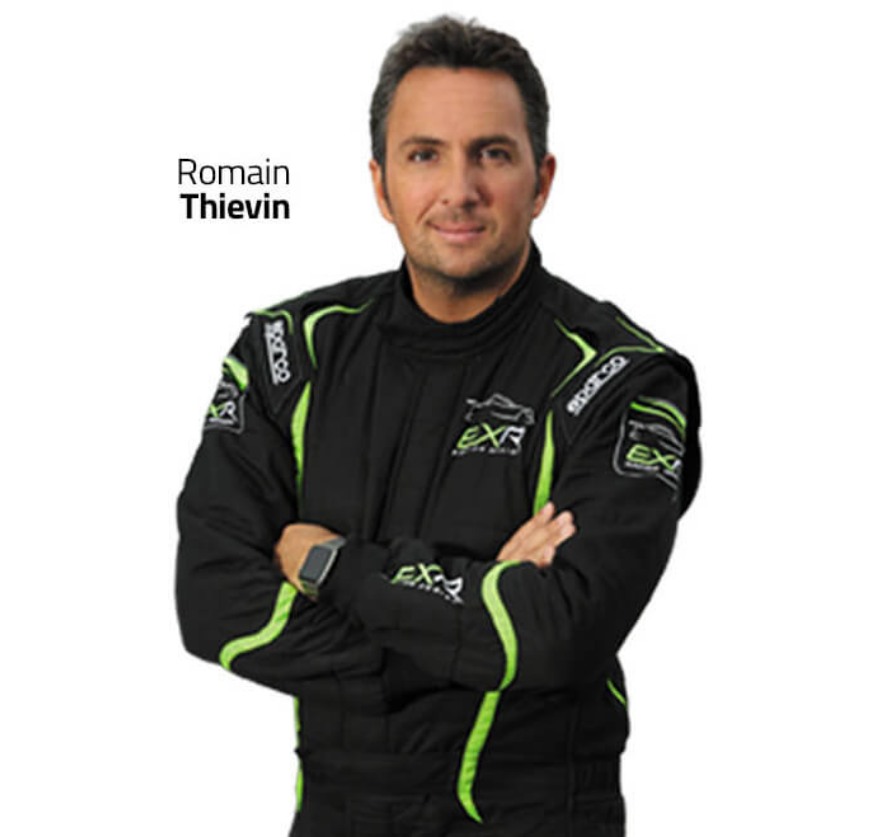 Lamborghini Huracan LP580-2

198 MPH
580 HP
3.4 S
$216,000
It's like a time machine. Only faster. There is nothing from the past that rivals the technology of the new Huracán, which comes together in a perfect car that seems straight out of the future. The rear-wheel drive system with rear mechanical self-locking differential is faster and extremely precise in transferring the torque, according to the road situation and the dynamic modes selected.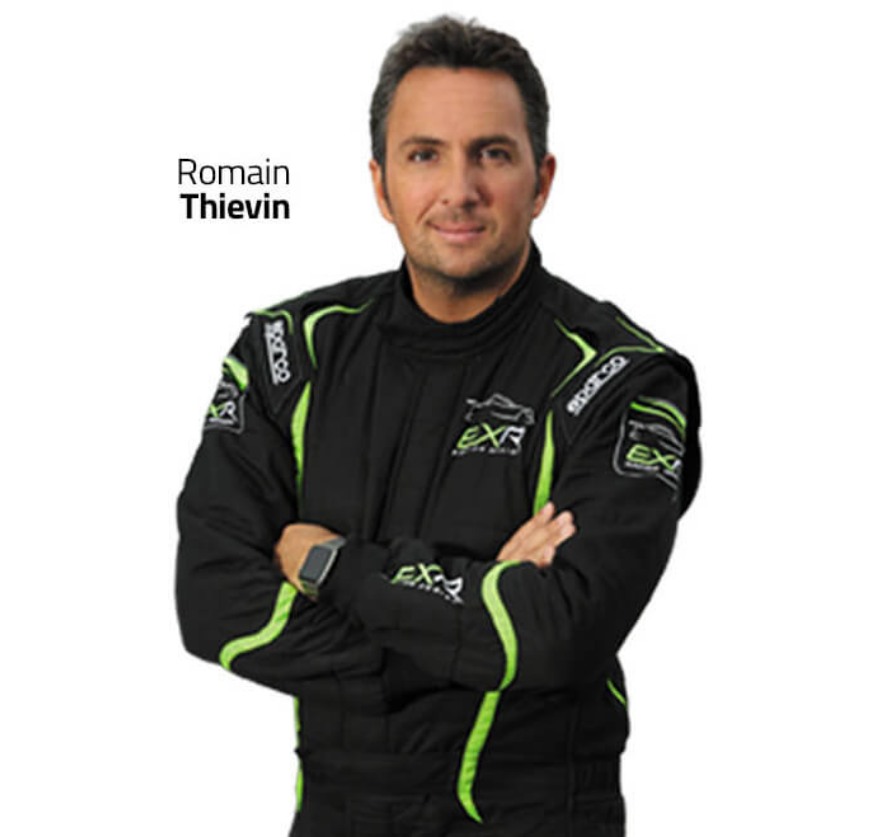 Tips From A Pro
"With 580 horsepower it's not a secret that the Huracan is fast ... really fast. It combines the best elements of the smaller, lighter Superleggera and the more powerful, but heavier Aventador. The Huracan features an all-new chassis featuring an offset mid-mounted 5.2L V10, a sophisticated rear-wheel-drive system, and the smoothest and fastest shifting dual-clutch transmission ever offered by Lamborghini making it one of the easiest Lamborghinis to drive fast, but it hasn't lost the iconic and aggressive feel you expect from Lamborghini."
Ferrari F12 Berlinetta

211 MPH
731 HP
3.0 S
$400,000
The list of front-engined, V12 Ferraris that ascended from great to legendary is long and illustrious. Add to the list the F12 Berlinetta. Until Ferrari's latest hypercar, the La Ferrari, was released, the F12 was the most powerful Ferrari ever built.
Tips From A Pro
Any car that has over 700 horsepower demands respect. But, the Ferrari F12 is such a well designed and advanced car that driving it around the racetrack is both a pleasure and a thrill. Like all current Ferraris, the F12 enjoys being driven fast. The feedback through the steering wheel, the urgency of the engine, the speed of the gear shifts and the confidence under braking are everything a driver needs while on the racetrack. Plus, there's the sound of that magnificent V12 in front of you.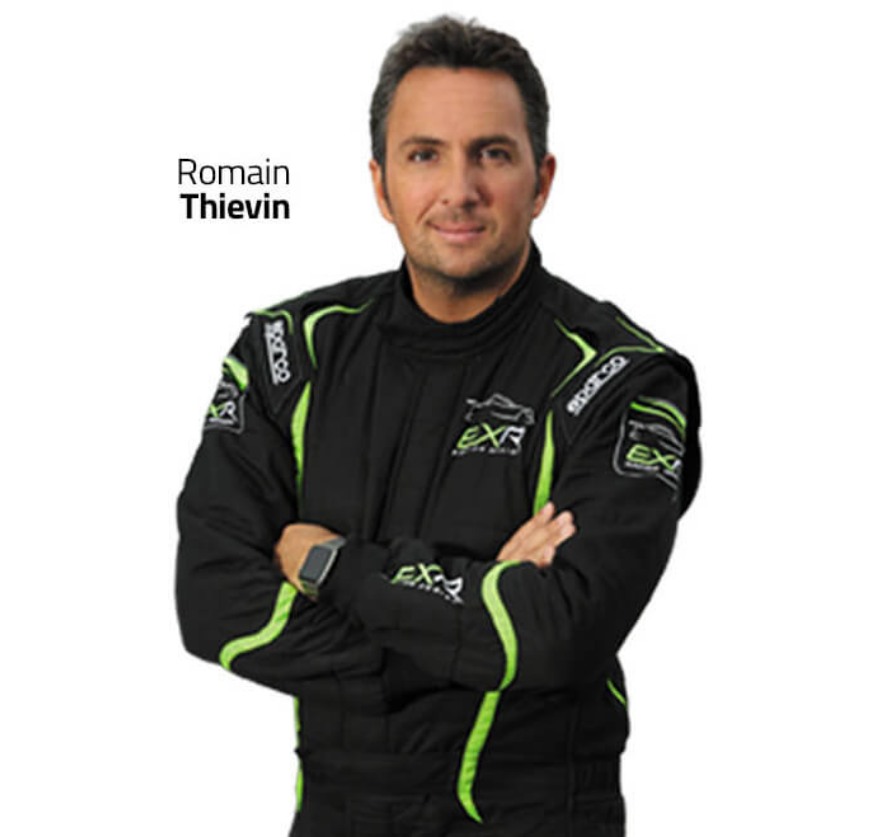 McLaren 570s

204 MPH
562 HP
3.2 S S
$205,000
The McLaren 570s features a carbon fiber composite chassis powered by a mid-mounted V8, twin-turbo engine that cranks out 540 hp and delivers a 0-60 in 3.2 seconds! The McLaren 570s is a pure racing machine with distinct vertical doors and a 7-speed automatic dual-clutch gearbox that produces a top speed of 204 mph.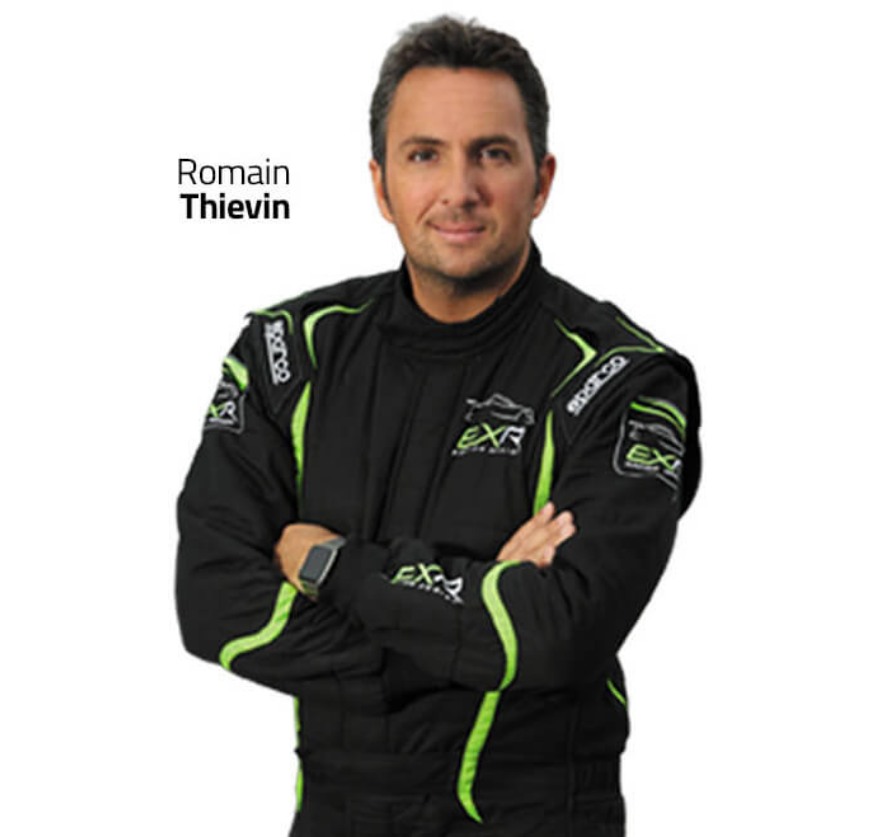 Tips From A Pro
"McLaren is one of most acclaimed sports car manufactures in history and we are proud to welcome their newest sports car, the 570S, to our fleet. This car shows what happens when some of the world's best engineers come to the racing world. The twin turbo V8 give this small car the feel of something more akin to a rocket ship. The car is the pinnacle of today's automotive technology with chassis mostly comprised of carbon fiber. It features a suspension tuned by one of the best racing teams in the world, and a shape that is aerodynamically perfect to help the car stick to the ground allowing it to grip, hold, and dominate our race track."
Lamborghini Huracan Performante

201 MPH
640 HP
2.9 S
$300,000
Lamborghini has never been a company to hold back. Why stop at the mightily fast Huracán when they could go one better with the Huracán Performante? The Lamborghini Huracán Performante will lead you to thank all the engineers back in Sant'Agata, Italy for not stopping at awesome.
Tips From A Pro
"The Lamborghini Huracán Performante gets your attention, and not only for its looks. Behind the wheel are two large shift-paddles and in the center dash a large LED tachometer. With 640 horsepower in car that weighs just 3000 pounds, you'll be using these shift paddles fast and furiously. That's a good thing, because this Lambo wants to go hard and fast. The balance is tuned for speed and fun making this one of the most exhilarating cars in the entire Exotics Racing fleet.."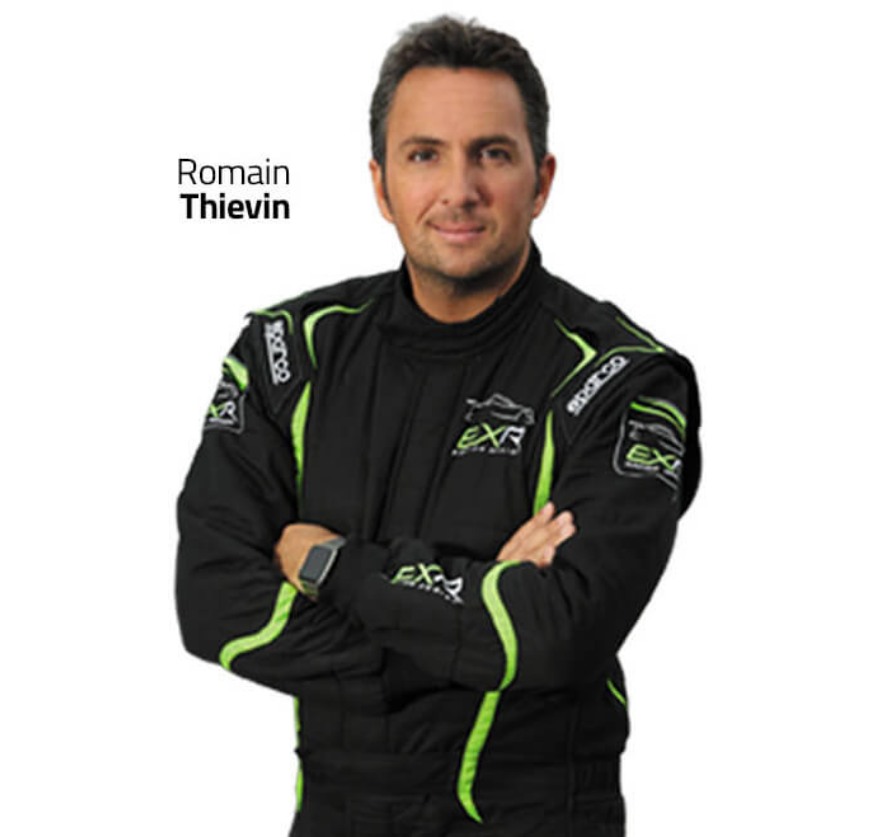 Lamborghini Aventador LP700

217 MPH
700 HP
2.6 S
$420,000
The Aventador is Lamborghini's flagship vehicle, equipped with a 6.5-liter V-12 engine that produces an astonishing 700 hp and 509 lb-ft of torque. The Lamborghini Aventador is capable of hitting 0-60 mph in just 2.9 seconds, with a standing quarter mile in just 10.5 seconds and a top speed of 217 mph.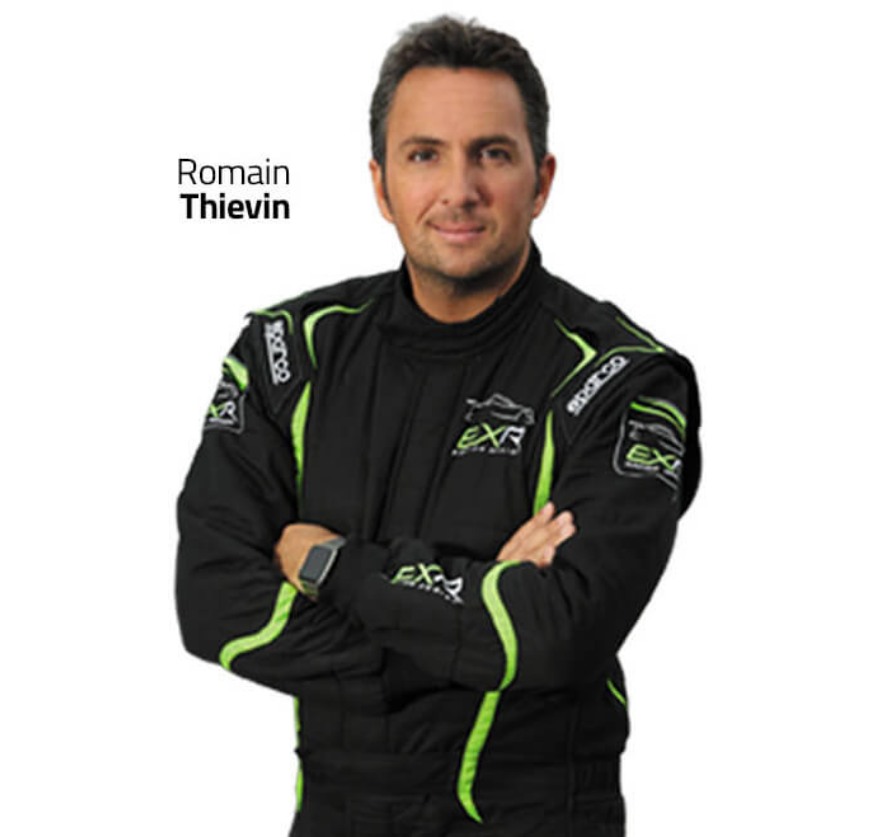 Tips From A Pro
"The Aventador has only one goal in life, to go fast! What else would be the purpose of a car with 700 horsepower? It has a big engine, all-wheel drive, and super wide tires to help it go fast. Like its predecessors the Diablo and the Murcielago, the Aventador is the most powerful car in its lineup. It has a very lightweight chassis equipped with a new, very advanced suspension design that makes it nimble enough for even the tightest racetrack."
Lamborghini Aventador S

217 MPH
740 HP
2.6 S
$420,000
With 740 horsepower capable of taking the Aventador S up to 217 MPH, and the most advanced driving dynamics technology available, Lamborghini has proven that the only limits are the ones we set for ourselves. To understand what both the car and driver are capable of requires just a few laps of Exotics Racing's track.
Tips From A Pro
"Does 740 horsepower have your attention? It should, and yet, there's no reason to be intimidated – only excited. Lamborghini keeps improving the driving experience and there's no better place to find out what this amazing car can do than on our Exotics Racing track."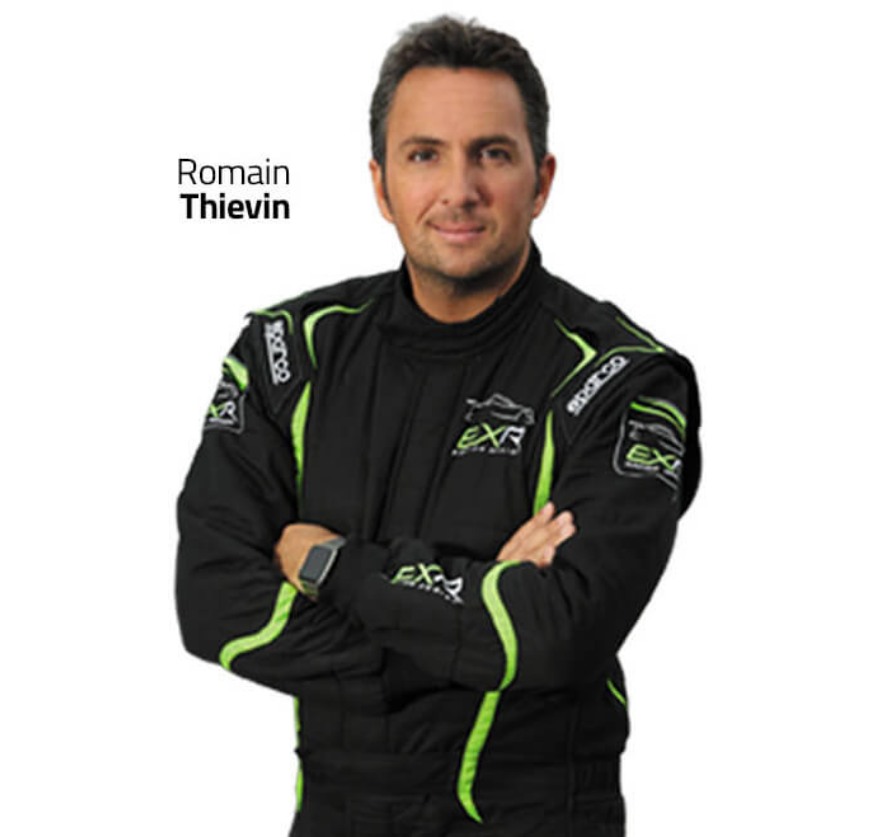 Porsche 718 Cayman GTS

180 MPH
365 HP
4.4 S
$84,430
The Porsche 718 Cayman GTS has a lineage back to the legendary 718 Spyder of 1957. But the 2018 718 Cayman GTS is a modern wonder of driving perfection. Its compact chassis with the mid-engine mounted 2.5-liter turbo-charged boxer-4 is as well-balanced as any car could be. And thanks to its lower, stiffer sprung suspension, the 718 Cayman GTS is super agile to handle corners with unflappable grace. Drive one today in Las Vegas.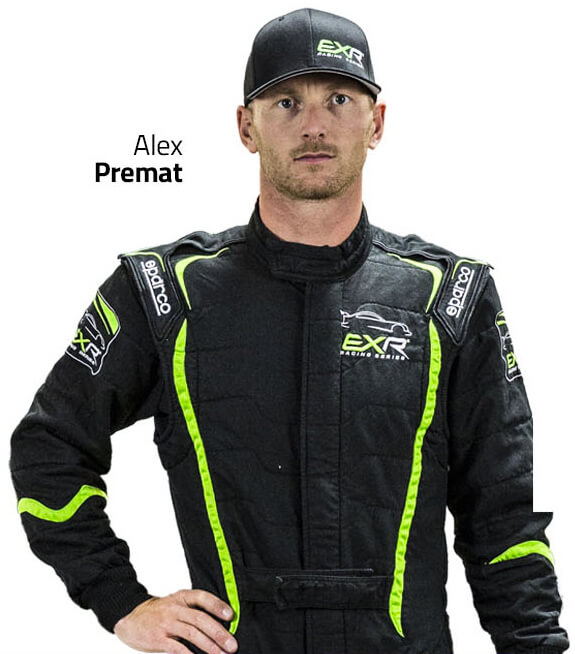 Tips From A Pro
"Put on your dancing shoes, because the Porsche 718 Cayman GTS wants to boogie. This car isn't about top speed – even though it tops out at 180 MPH – it's about the corners. Fast corners, slow corners, decreasing radius corners and every other kind of corner you can think of is a real treat from behind the wheel of the 718 Cayman GTS."
Porsche 911 GT3

198 MPH
500 HP
3.8 S
$143,000
The wait is over! One of the most anticipated cars has arrived to Exotics Racing®; the all-new Porsche 911 GT3. One thing is clear already: the new 911 GT3 is going to change its driver. With outstanding performance and by offering excellent manageability, it breaks through existing limits in the mind and on the track.
Tips From A Pro
"Why has Porsche won Le Mans 18 times overall? Because they never stop searching for improvement. The 2018 911 GT3 is born of the same philosophy. That means on track, you can drive it like a racecar. Push as deep into the corners as you dare, trail-braking to the apex and then feed the power aggressively, because the 911 GT3 can handle it lap after the lap."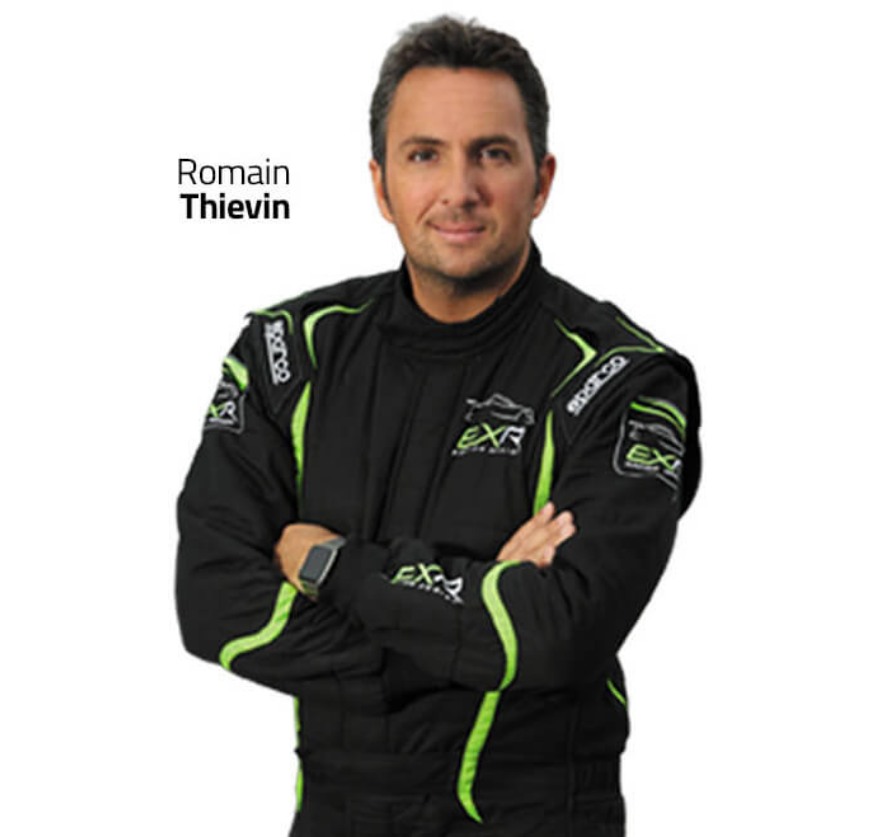 Porsche 911 GT3 RS

200 MPH
520 HP
3.1 S
$250,000
Is it possible to make a great car even greater? According to Porsche, it is. The second generation of one of Porsche's most acclaimed cars ever – the 991 GT3 RS – has arrived in America, and the first one is here at Exotics Racing in Las Vegas. The first-generation version holds the track record here, so it's a sure bet the second-generation edition will only be better. How much so? Porsche says the second generation 991 GT3 RS is nearly 10 seconds a lap faster than the first generation around the Nürburgring's Nordschleife circuit. If there is such a thing as supercar perfection, you can now find it at Exotics Racing in Las Vegas.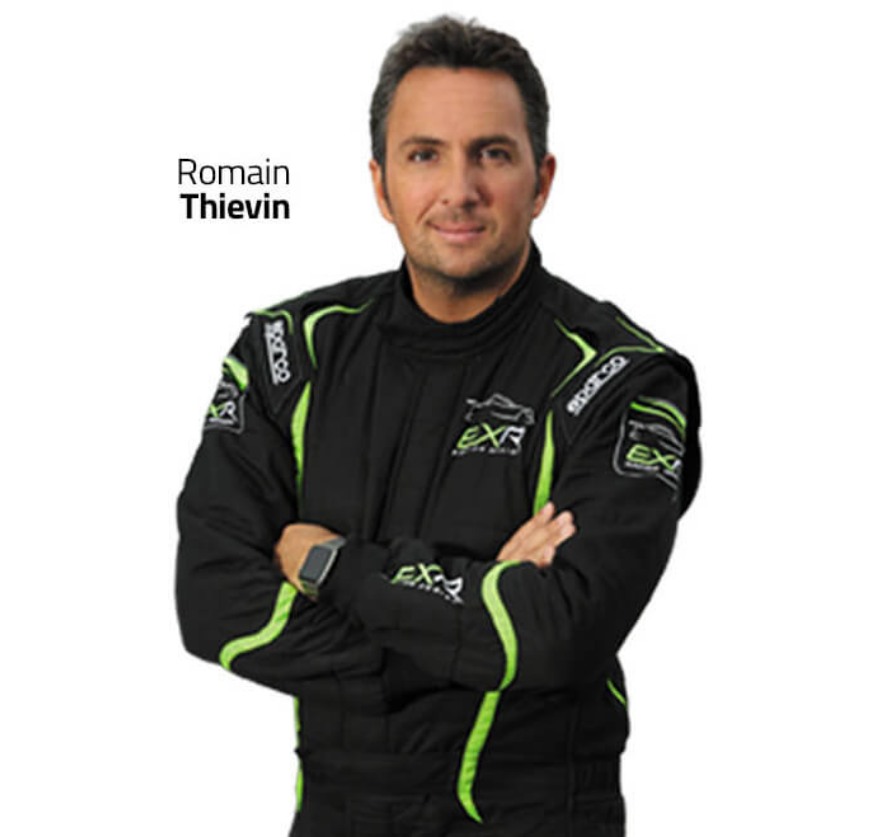 Tips From A Pro
"Pros know the difference between a racecar and road car. Most of the time, there's no comparison, but with the 991 GT3 RS, the gap is almost non-existent. The cornering ability, throttle response, braking and power are so perfectly tuned to the racetrack making this car a complete joy to drive again and again"
EXR LV02

150 MPH
230 HP
4.0 S
$80,000
The EXR LV02 is a driver's machine. The lightweight, rear-wheel drive racing car offers a rewarding driving experience that is fun all the way to the limit -- for novices and experts alike. The successor to Europe's popular Mitjet 2L, the EXR LV02 is raced exclusively by the EXR Racing Series in Sprint, Endurance races & Time Attack competitions in the United States.
Lapping sessions in the EXR LV02 are available by 15-minute increments
Depending on your racing skills, actual laps driven will vary by driver
An average of 12 to 14 laps will be accomplished within a 15-minute session

Tips From A Pro
"This is a race car that delivers the whole package. It looks great, it is powerful and lightweight, and it is predictable all the way to the limit. The EXR LV02 is the kind of car that you can't wait to drive – again and again."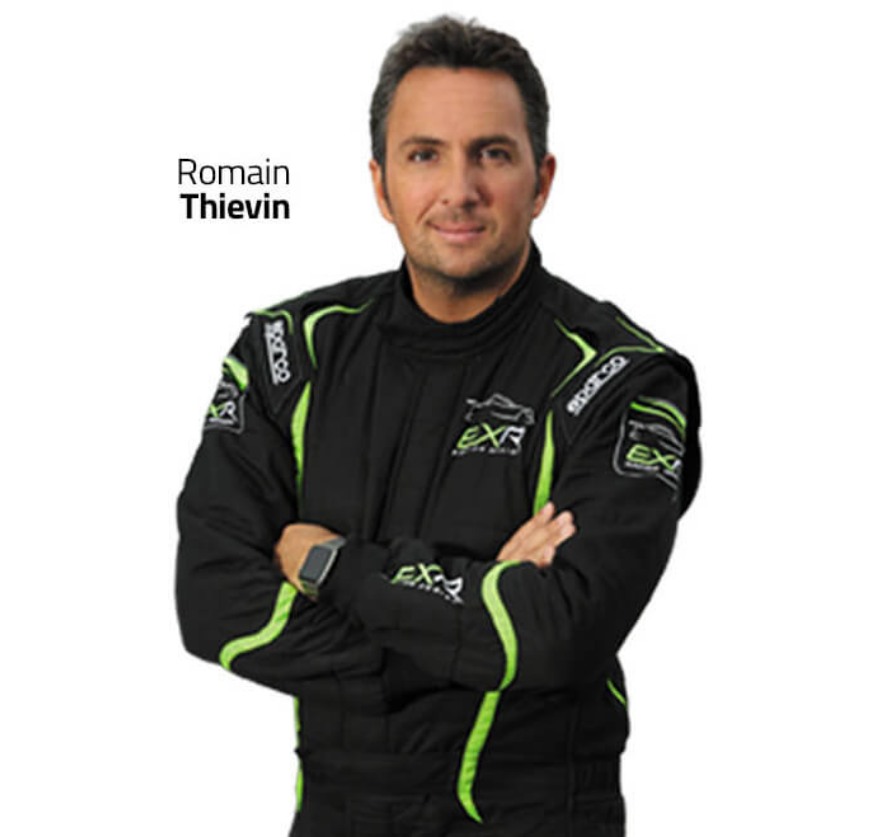 McLaren 720s

212 MPH
710 HP
2.9 S
$290,000
True to the McLaren brand, the 720S is a technological marvel conceived for one purpose – to be driven fast. The McLaren 720s features a carbon fiber composite chassis powered by a mid-mounted V8, twin-turbo engine that cranks out 710 hp and delivers a 0-60 in 2.9 seconds and a top speed of 212 mph.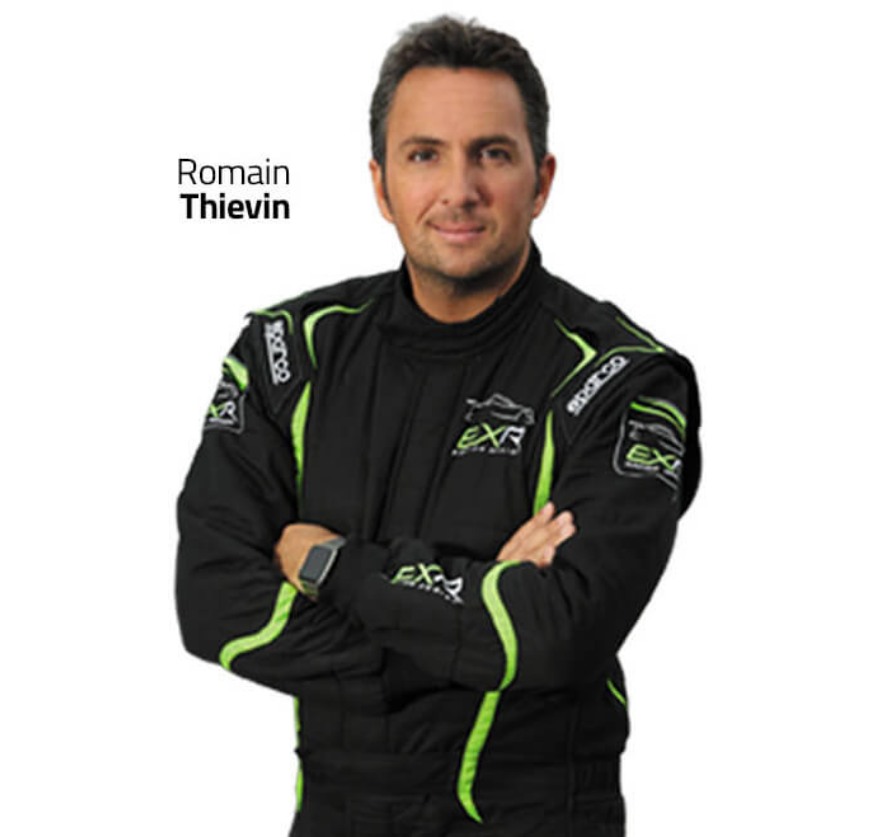 Tips From A Pro
" Driving the McLaren 720S is all about harnessing its amazing capability. On track, you only need to put all your effort into executing the perfect line, and leave it to the 720S to make magic."
Audi R8 V8

196 MPH
430 HP
3.7 S
$170,000
The Audi R8 FSI V8 is proof that more isn't necessarily better. While the current R8 comes with a V10 engine that pumps out 525 horsepower, it only just eclipses the original, 430 horsepower V8 version by half-a-second when going 0-62 MPH. Yet, behind the wheel, on track the V8-powered R8 leaves nothing on the table. It's agile and precise, thanks in part to Audi venerable Quattro all-wheel drive and yes, to that V8 engine that sings merrily up and down the rev range to its 7,900 RPM redline. Behind the wheel, it's such a joy to drive that it makes you realize sometimes car makers increase engine capacity because they can, not because they have to.
Tips From A Pro
"The Audi R8 FSI V8 is so precise and so eager to go fast that reaching your potential is more about believing in yourself than in the car. Pick a line through the corner and the R8 will faithfully guide you through it. Push hard and it rewards you not just with a quicker lap, but with a great V8 sound."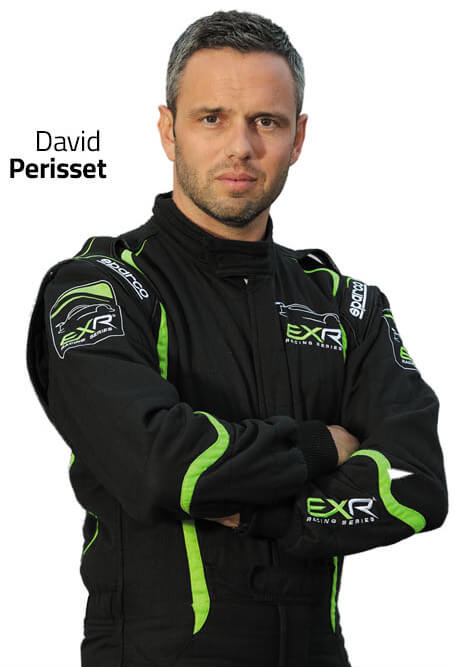 Audi R8 V10 Plus

205 MPH
610 HP
3.2 S
$202,000
As its full name implies, the R8 has a 5.2-liter V10 FSI engine that pumps out 610 horsepower at 8,250 RPM along with 413 ft-lb of torque at 6,500 revs. The R8 channels power to four wheels through its famed quattro® all-wheel drive system while the driver keeps it all under control via a paddle actuated 7-speed S-tronic dual clutch gearbox. At the end of the straights, carbon-ceramic brakes enable you to hang onto the throttle a bit longer and still control the speed before turn in.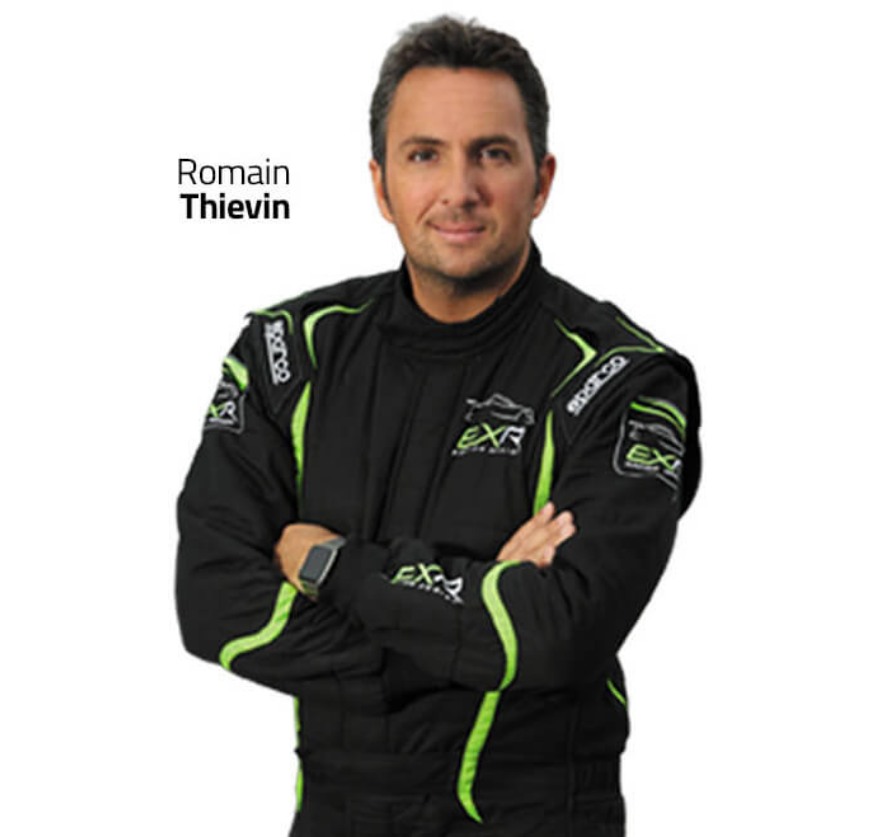 Tips From A Pro
"This is a car that has everything you want and nothing you don't. What makes it special on the track are the carbon-ceramic brakes and the steering. As you approach the corners, hold the speed a little deeper than you thought possible, then push the brakes hard. Now you're ready to turn the corner. The steering feedback is so precise you'll feel the grip with such confidence that you'll quickly find the limit without going over it."
Nissan GT-R Premium

191 MPH
565 HP
2.9 S
$110,000
The super car giant killer is now better than ever. Continuous refinement to the new, 2017 Nissan GT-R Premium has made this car that can take-on a Porsche 911 a better driver's car. It's got more horsepower, now up to 565, and more torque, but what really makes this new GT-R better is the improved method of delivery. Torque is more linear and the upgraded 6-speed dual clutch gearbox controls the power with more precision to make this car smoother to drive when your mission is to gobble up as much asphalt as quickly as you can.
Tips From A Pro
"The Nissan GT-R Premium is a remarkably well-balanced car with plenty of power and torque available when you want it. It's mostly composed, but it likes to play as well, which makes it a very fun car out on track."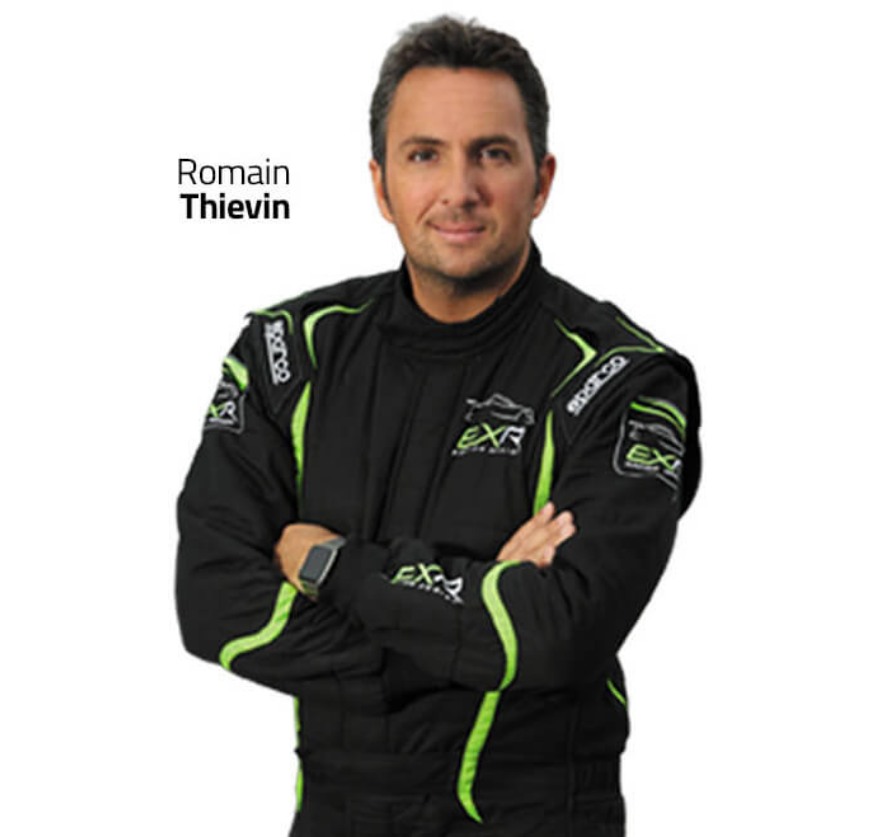 Aston Martin DB11

200 MPH
600 HP
3.7 S
$214,820
The new Aston Martin DB11 is the most powerful Aston Martin ever made. The all-new, 5.2-liter twin -turbo V12 produces 600 horsepower that takes it from 0-60 MPH in 3.7 seconds, and on to a top speed of 200 MPH. All the hallmarks of an Aston Martin are here. Style and luxury blended with brutal performance. Once you're behind the wheel on track, the DB11 feels nimble and responsive thanks to the aluminum chassis and active damping control. Plus, with all that power, the acceleration out of the corners is breathtaking.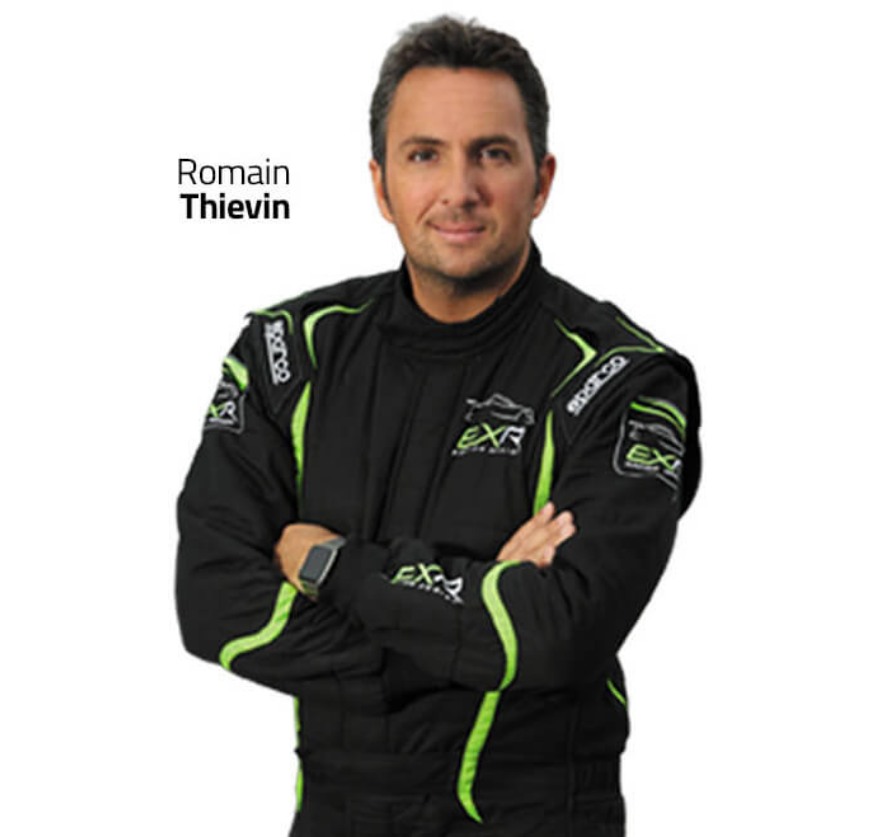 Tips From A Pro
"The Aston Martin DB11 is one of those Jekyll and Hide cars. Beautiful and luxurious on the one hand, and raw and powerful on the other. Get it on track, put it in Sport mode and let it run loose. Despite its size, the DB11 handles superbly with exceptional balance on corner entry and exit."
Aston Martin Vantage GT

190 MPH
430 HP
4.7 S
$145,000
Aston Martin blends all the luxury and style of a world class touring vehicle with all the performance of a true sports car. This 4.7L V8 delivers 430 hp with a top end of 190 mph. This iconic brand is packed with cool sophistication and beautiful body styling unmatched by any other vehicles of this type.
Tips From A Pro
"The thing I love most about the Vantage is that it's truly a gentleman's supercar. Great brakes, comfortable, neutral handling, a keen attention to detail, and a wonderful exhaust note. A car that can be flogged around the track during the day, and classy enough to be parked in front of my favorite restaurant at night."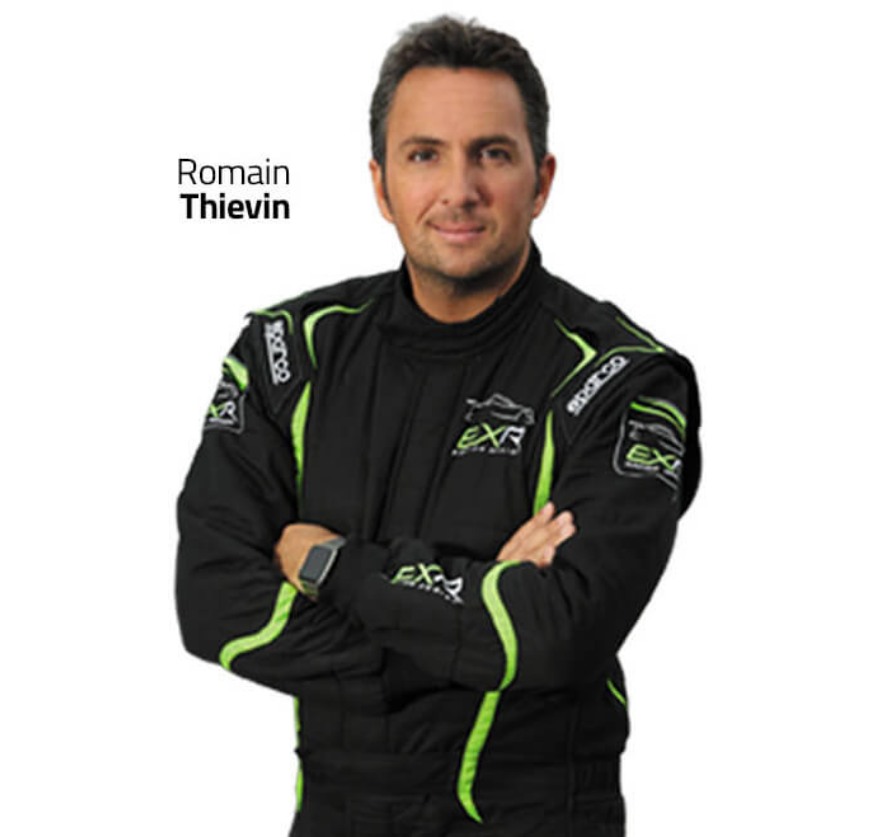 Acura NSX

190 MPH
573 HP
2.7 S
$170,000
In 1991 the Acura NSX proved that supercars don't only come from the Emila-Romana, Bavaria or the English Midlands. Japan's first true supercar forced every car maker to raise their game. Now, the NSX is back. And it's higher tech, faster and more beautiful than its predecessor. This is a car that rewards its driver with sublime performance that makes you better behind the wheel. The only place to drive it on track in Las Vegas is at Exotics Racing.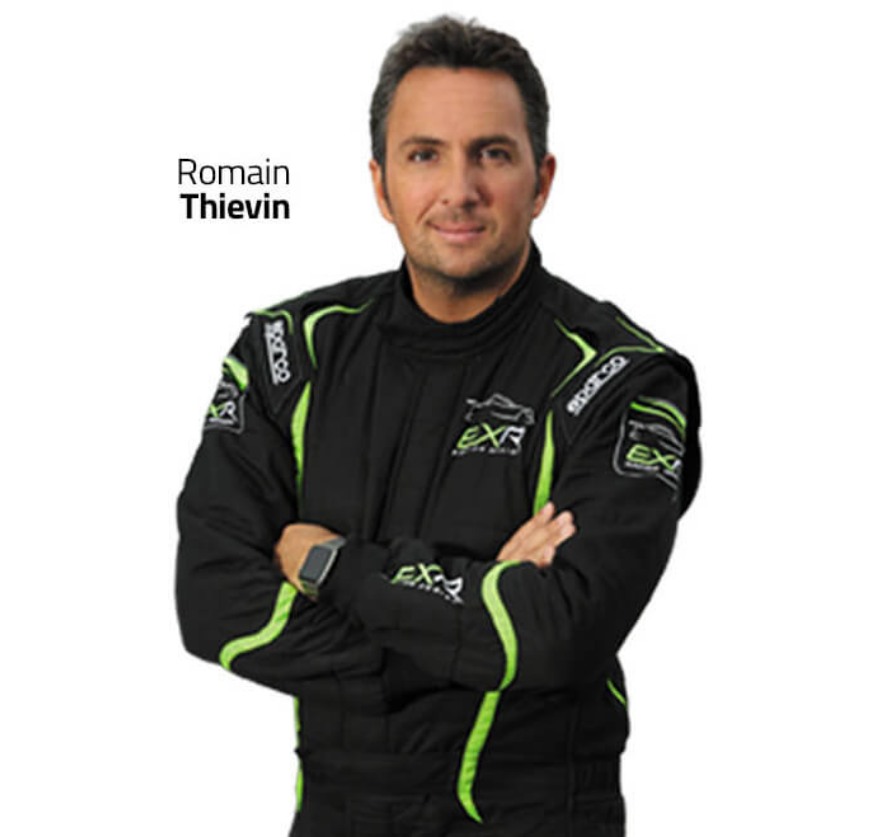 Tips From A Pro
"The new Acura NSX is the ultimate point and squeeze car. With all-wheel drive capability and the instant torque of the electric motors, matched to an ultra-dynamic chassis and lighting fast 9-speed gearbox, just point it where you want to go and squeeze on the power as fast as you dare. The NSX will respond to your every input and then tease you for a little more. A pussycat on the road turns into a wildcat on the track with the agility, power, and grace of a panther."
Chevrolet Corvette C7 Z06

200 MPH
650 HP
3.0 S
$100,000
The wait has ended: The C7-based Z06 is here! Most important, its supercharged 6.2-liter V-8 makes an amazing 650 hp and an equally amazing 650 lb-ft of torque. Corvette is a triumph of design and engineering. But Chevrolet didn't stop there. With advanced technologies, a race-proven bloodline and a supercharged engine, the all-new 2015 Z06 is a world-class supercar.
Tips From A Pro
"The Corvette C7 Z06 is the most powerful American made sports car we have put on track. Based on the new Stingray, the Z06 is completely transformed into a serious supercar. The supercharged V8 now produces 650hp and delivers 650lb-ft of torque. The chassis is nimble and much lighter than the previous model. It is also much more aerodynamic. If you are fan of uninhibited raw power, this is the car for you."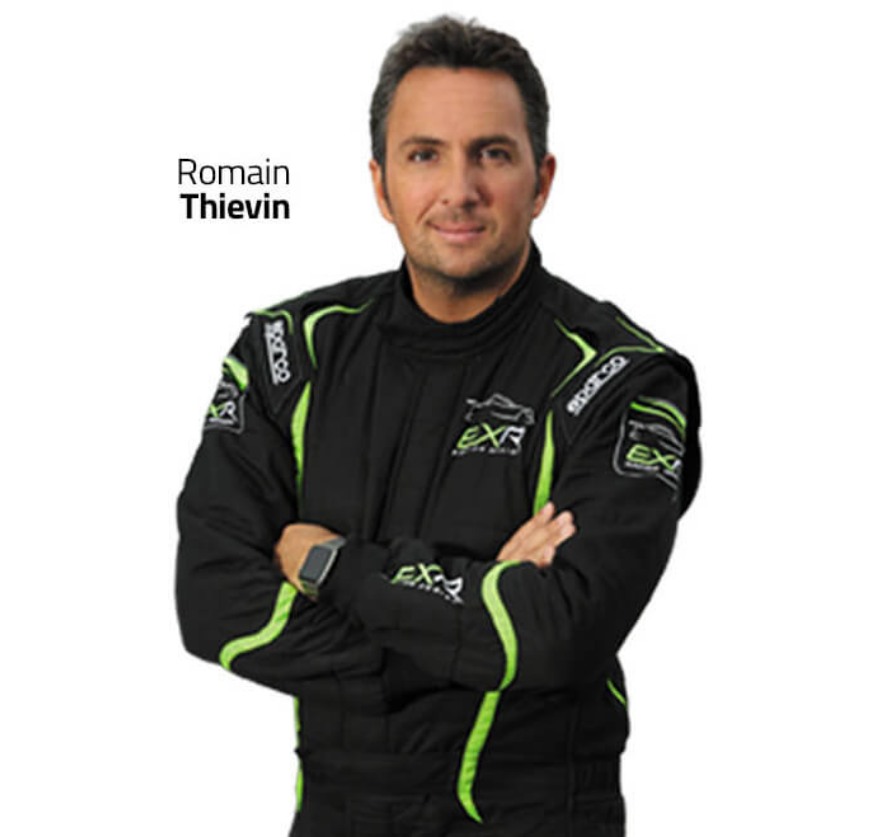 Mercedes AMG GT S

193 MPH
503 HP
3.7 S
$145,000
The Mercedes-AMG GT S is a well-appointed track machine with a monster V8 under its hood that is also infused with two turbos. All of that comes together to produce 500hp and all that power goes directly to the back wheels, the rest is up to you. This incredible supercar has top speed of 193mph and is available in Las Vegas and Los Angeles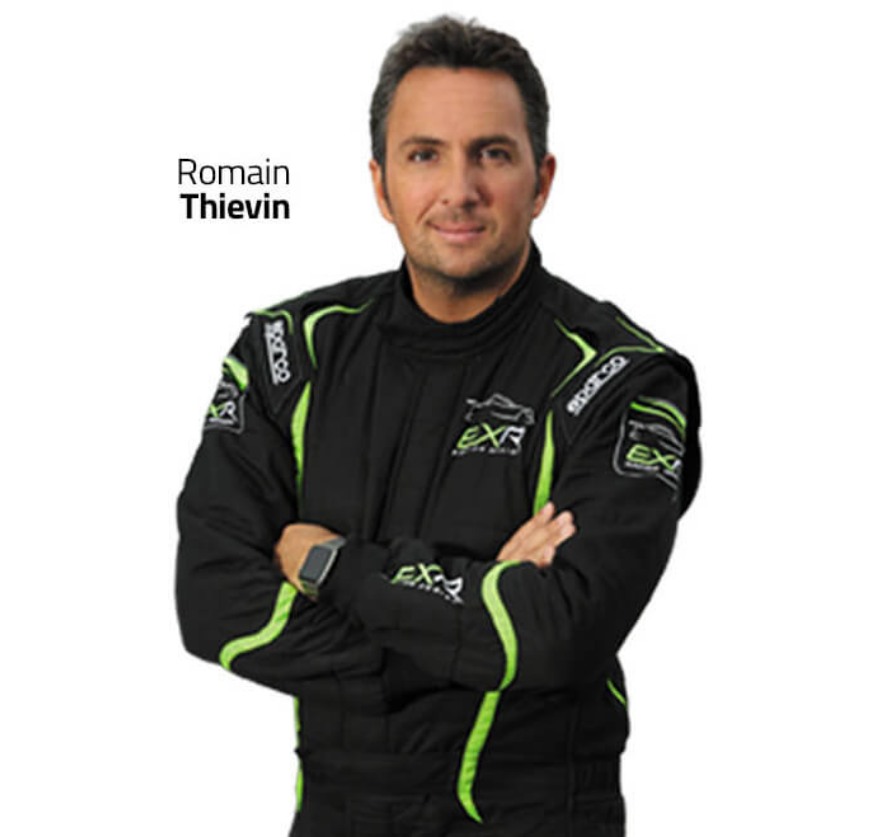 Tips From A Pro
"The first thing you'll notice is how agile this car is. Thanks to its light weight and dynamic sports suspension. This Mercedes isn't just gorgeous to look at; it's also incredible to drive. Although it is luxurious, at its core this car is very athletic because its ridged chassis is 93% aluminum. The most comfortable drive setting is still rather tight and the throttle makes it clear that it only wants to go fast. This Mercedes is one of the best handling cars in our fleet."
Mercedes AMG GT R

198 MPH
577 HP
3.5 S
$187,000
Mercedes has changed the game with the AMG GT R Coupe. There's a reason beyond commercial interests that this car is what paces the field during a full-course yellow at a Formula 1 Grand Prix. The AMG GT R is over-engineered, overbuilt and powerful as a Mercedes should be, but it has the added dimension of being lithe and lively on a racetrack.
Tips From A Pro
"The Mercedes AMG GT R has plenty of power and torque, so with a purposeful application of the throttle and some precise steering inputs, you'll be putting down some fast lap times right away. Like all great cars, the AMG GT R encourages you to push a little harder with every lap."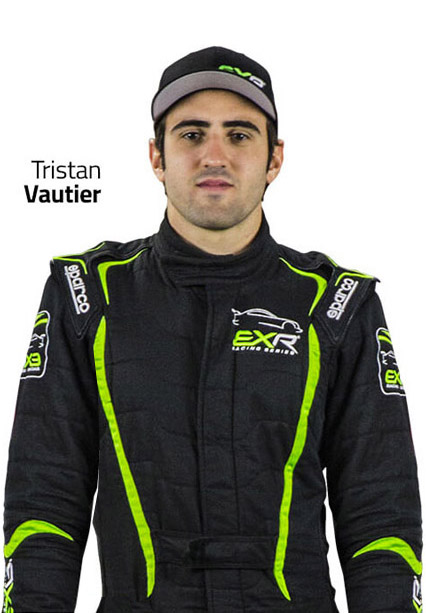 Chevrolet Corvette C7 Stingray Z51

198 MPH
460 HP
3.8 S
$60,400
The Corvette C7 Stingray Z51 is a muscle car that is all about low-down & dirty raw American horsepower. 100% of Chevy's focus was applied under the hood in the form of a massive V8 power plant pushing over 460 horsepower at 4,600 rpm with 0-60 in less than 3.8 seconds, not-to-mention 465 pounds of torque and a 6.2 liter displacement.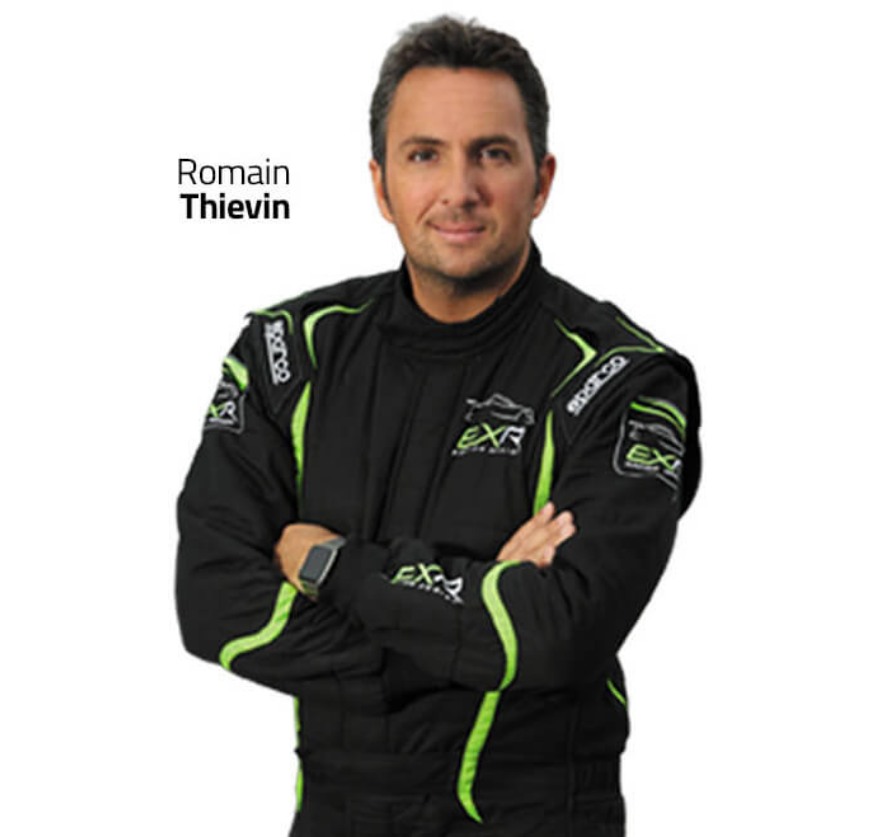 Tips From A Pro
Ride passenger to a professional drifter in one of the fastest cars ever produced in America! Our pro drifter will take you on the Supercar full speed drifting experience. With 465 lb-ft of torque and near perfect weight distribution the Corvette Z51 is a beast. Feel the rush of the 460 horsepower V8 engine and hold on tight while the driver tosses you through the turns sideways with the tires screaming and engine roaring! The ride-along experience is fun, fast, safe, and suitable for everyone!