Drive an
Acura NSX


On a Racetrack!
It's back. After more than 10 years since the first generation, the Acura NSX has returned with all new, state-of-the-art supercar technology – and performance. That Acura chose to release the road car and a GT3 racecar version at the same time is an enormous statement of intent and confidence in the new NSX platform. read more >
Some may have argued that the original NSX was a high on performance but bland in appearance. That argument won't wash with the new NSX. Sculpted to a beautiful purpose, the new NSX dazzles in both appearance and performance.
With hybrid electric power to all four wheels upping the twin-turbo V6 to 573 total horsepower, the new NSX leaps to 60 MPH in just 2.7 seconds, and keeps going to a 191 MPH top speed. Managing all that power is a 9-speed, dual clutch gearbox with steering wheel-mounted paddles that changes gears seamlessly and with amazing swiftness.
It takes more than an engine and gearbox to produce great performance. Chassis dynamics are crucial to controlling power and delivering a breathtaking driving experience. The NSX's all-aluminum chassis uses a different manufacturing process at different points to optimize strength, rigidity and safety. The result is uncannily precise handling during braking, turn-in and corner exit. Third-generation magnetorheological (MR) dampers respond to the road more than 1000 times per second, keeping the car firmly planted while delivering precise feedback to the driver.
The styling is beautiful to behold and in this car, beauty is more than skin-deep. The NSX's designers thought about how the design affects the driving experience. Small, but important details include the front wheel arches that are visible from the driver seat in the same way the front wheels are visible to a Formula 1 driver. As a result, the corner apex's are easily aligned with the inside front tire. The slender A-pillars offer a near wrap-around view from the cockpit. In fact, Acura states that there was one unassailable design rule; every aspect of the car must serve a purpose. So while NSX aesthetics are unmistakable, they're not simply a matter of allure. Every character line, body panel, shape and crease; every air flow intake and outlet; every proportion and ratio is optimized to support its dynamic performance.
Yet, it's not only about the numbers or the dazzling technology. This is a car that delivers sublime performance on the road and on the track. It's the right blend of raw and refined to inspire the confidence needed to explore its amazing limits. With four driving modes, from "Quiet" to "Track," the NSX can be fine-tuned to deliver more aggression with every step.
With the bulk of its weight near the middle, the NSX displays neutral balance through the apex. Then, thanks to,"torque vectoring," you can feed the power confidently from apex all the way to corner exit with a touch of oversteer before its mind-bending acceleration takes over. When the next corner arrives, braking is a matter of pressing hard on the pedal and letting the systems dial in the fine modulation for you. As a result you can shorten the brake zone by a few a precious yards. Other cars may be more wild and raucous, but the NSX wasn't made to be loud. It was made to achieve automotive perfection, and let you find driving perfection.
less >
Acura NSX

190 MPH
573 HP
3.1 S
$170,000
In 1991 the Acura NSX proved that supercars don't only come from the Emila-Romana, Bavaria or the English Midlands. Japan's first true supercar forced every car maker to raise their game. Now, the NSX is back. And it's higher tech, faster and more beautiful than its predecessor. This is a car that rewards its driver with sublime performance that makes you better behind the wheel. The only place to drive it on track in Las Vegas is at Exotics Racing.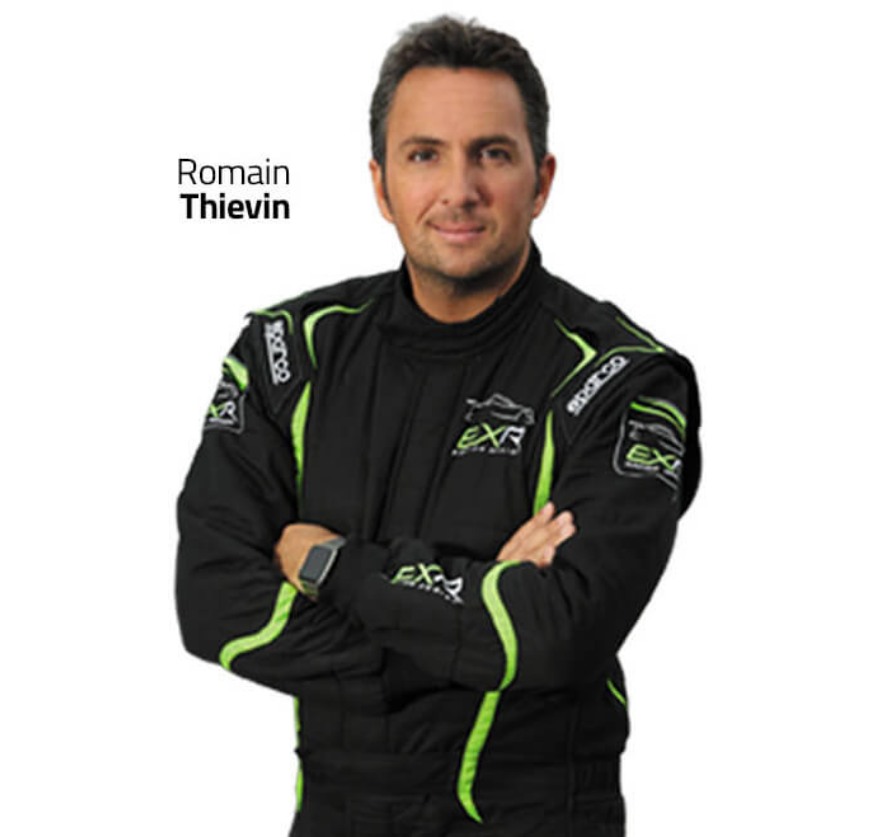 Tips From A Pro
"The Acura NSX is the ultimate point and squeeze car. With all-wheel drive capability and the instant torque of the electric motors, matched to an ultra-dynamic chassis and lightning fast 9-speed gearbox, just point it where you want to go and squeeze on the power as fast as you dare. The NSX will respond to your every input and then tease you for a little more. A pussycat on the road turns into a wildcat on the track with the agility, power, and grace of a panther."
DRIVER ITINERARY
Our team of racing experts will guide you through the entire experience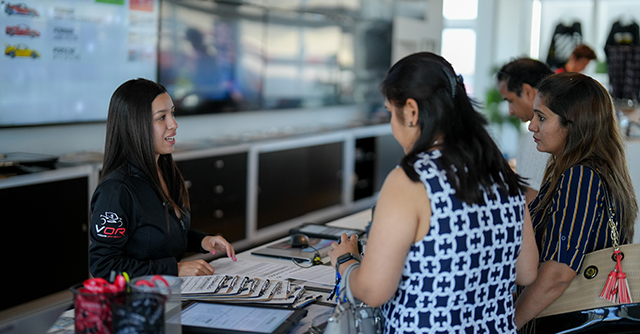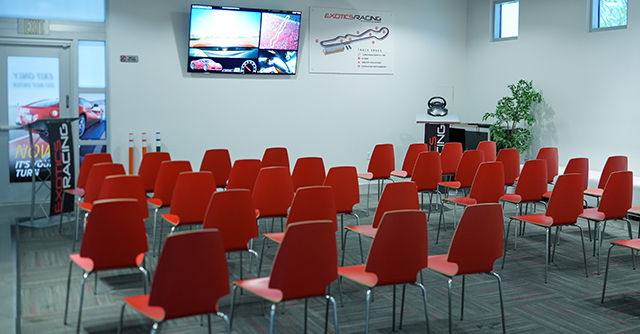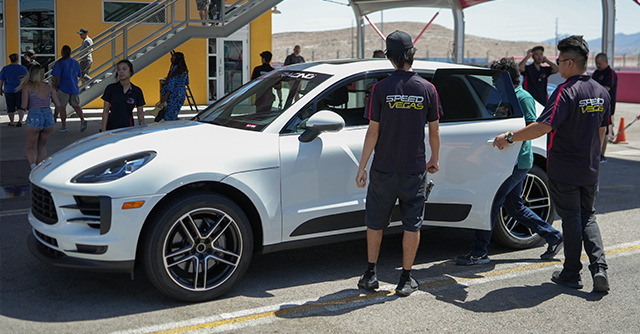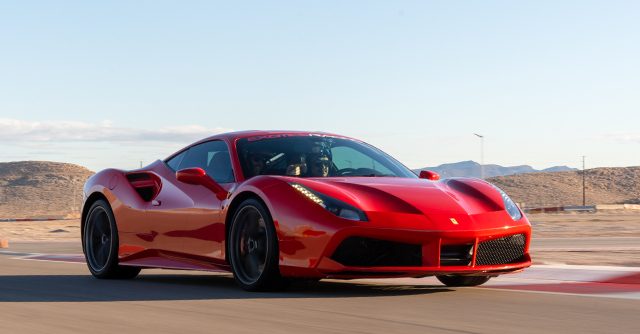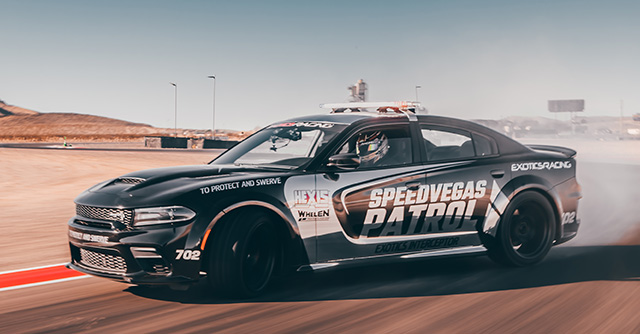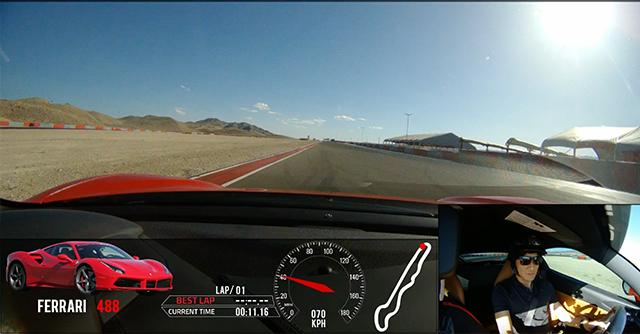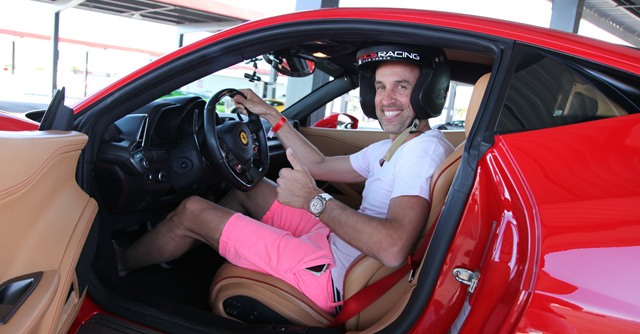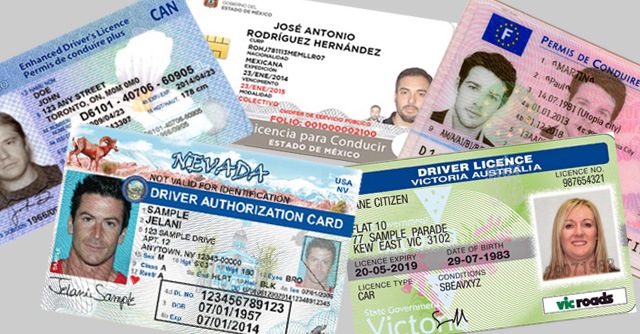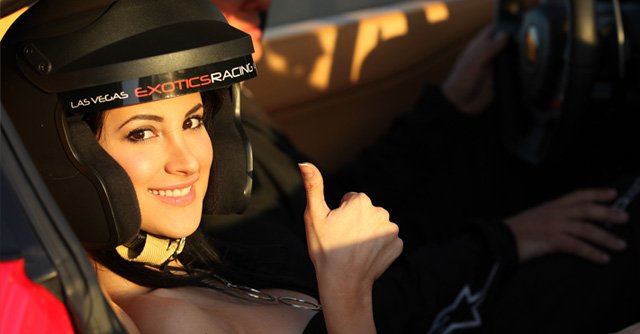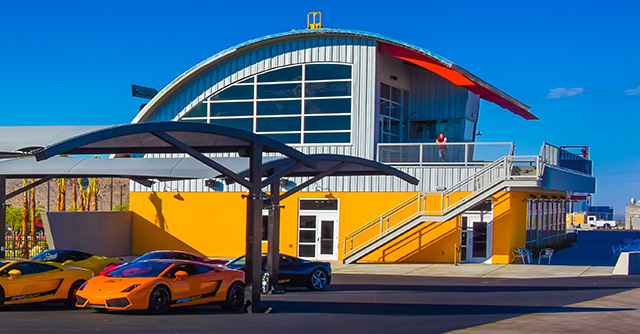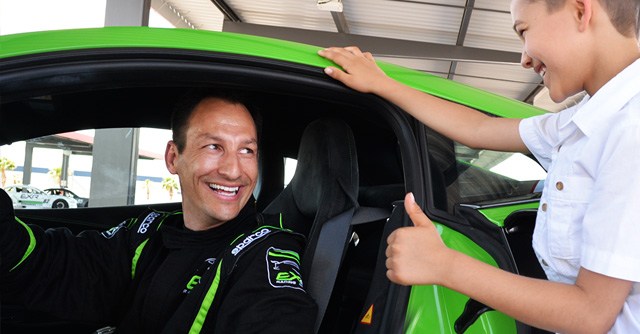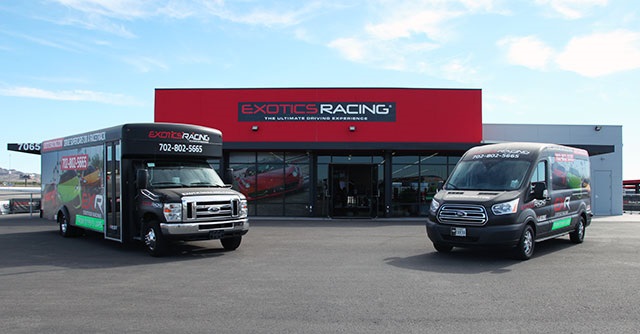 SUPERCAR DRIVING EXPERIENCES
Our Las Vegas location is at SpeedVegas Motorsports Park, just 15 minutes from the world famous Las Vegas Boulevard. Our exclusive 1.3-mile racetrack was designed by professional racing drivers to highlight our supercars performance capabilities. You'll find an example of many turns found on the world's greatest racetracks including hairpins, double apex corners, fast sweepers, chicanes, 90-degree corners and even a banked turns as well as large runoff areas, the latest high-tech safety barriers, and even the only in-ground LED lighting system in the US.

2,000 ft

Main straight away

1.3-mile

track length

7

days open

10

turns

140 mph

top speed

15 min south

Off the las vegas strip
TIME TRIAL WORLD CHALLENGE BY EXOTICS RACING
ONLY at Exotics Racing!
You never know how fast you are until you come to Exotics Racing! Challenge your driving skills on a racetrack behind the wheel of our supercars and take part of the world's largest motorsports competition, exclusively at Exotics Racing Las Vegas.
After each driving experience, whether you want to race against the clock or a friend, our automatic live and online ranking allows you to compare your laptimes and rank against other drivers. There is no exception, every driver is timed on our racetrack and therefore is a competitor of our World Challenge!
Who will be the next fastest driver at Exotics Racing?
82 Reviews
Over 400,000 Happy Customers! We've become a top rated racing attraction in Las Vegas. See what others have to say about their exciting driving experience at Exotics Racing.

October 10, 2023
What a great experience! It was a surprise the night before we got there. So was totally unprepared! But…everyone was awesome and Hunter was the best! Super helpful pushing me to have the 3 fastest times of the day!! Thanks so much!!

November 23, 2022
This was my second time at Speed Vegas / Exotics Racing Las Vegas. If you love fast cars there is no better way to spend a couple hours. Staff was very professional, facility is excellent and driving instructor was first rate. I'll be back again!

October 31, 2022
It was a lot of fun and my instructor was great! It took a couple laps to feel comfortable and then it was over. I was disappointed it wasn't fully 5 laps (didn't get the straightway on the last one) Othwise I loved the experience and wish I could do it again!

August 10, 2022
This experience was smooth from start to finish! The check in was simple and explained effectively. The short driving school was very informative and on-point. The discovery lap was fun all in it's own way. And then there's the driving experience. Oh boy! I've driven all sorts of cars and I'm an active autocrosser and track day enthusiast. I have never driven anything like the new Acura NSX! It's tight and tame where it needs to be, but gives the pavement hell when you want it to. 5 out of 5 stars. I will 100% be returning in the future!

August 8, 2022
Everything was amazing from the instructors, to the class, to the discovery laps, to the experience itself. *** is great and comical as always! Hunter is always my go to when I visit. Shoutout to this amazing team!

July 25, 2022
Top notch instruction and customer service overall

March 11, 2022

March 4, 2022
So much fun!! Definitely recommend budgeting for more laps (at least 10 if you can swing it) in fewer cars as opposed to fewer laps in more cars. It takes a few laps to really get the feel of the vehicle you're in and how it responds to the track layout, so by doing at least 10 laps toward the end of the session you're more comfortable and can push the car harder and faster! Also, highly recommend the NSX. I drove this and the Huracán STO and was faster and felt more composed in the NSX so if you have less high speed driving experience it's an easier more forgiving car to push harder (and it costs less!). My NSX top lap was faster than my STO lap by almost a full second. The STO is capable of stomping the NSX with a professional driver running at the limits, but for us mere mortals the NSX lapped faster for me. That said, driving a half million plus dollar super car at even only at the limits I was willing to push to was the coolest thing! A must do while in Vegas!

February 24, 2021
Honestly, I don't think there is any areas improvement needed. Exotic Racing and its staff really has everything in order to make the order experience easy from a customer's perspective. I never had any difficulties placing an order. Of course I highly recommend Exotic Racing to anyone visiting Las Vegas or Los Angles for driving exotic cars and go karts. Anytime I'm in Las Vegas I make sure to Exotic Racing is on my agenda. Thank you guys!

June 5, 2019
Truly the place to make your car dreams become a reality
OUR SUPERCARS
The world's largest fleet of exotic cars with over 50 cars and 19 models to choose from including the hottest cars by Ferrari, Lamborghini, Aston Martin,
Porsche, Corvette, Audi and Mercedes. All cars are equipped with paddle shifters to accommodate all skill levels and board dash
cameras to capture every moment of your Exotics Racing experience.