Drive a
Corvette C8

On a Racetrack!
Prepare to be blown away as we introduce you to the new Corvette C8 Z06, a machine that takes performance to unprecedented heights. Unleashing a symphony of power, the Corvette C8 Z06 is a beast on wheels. Equipped with a heart-pounding 5.5-liter V8 engine, this masterpiece generates an astounding 670 horsepower. The combination of a lightweight structure and meticulous engineering allows it to sprint from 0 to 60 mph in a mind-boggling 2.8 seconds, leaving you breathless in its wake. read more >
What sets the Corvette C8 Z06 apart from its predecessors is the adoption of cutting-edge technology and aerodynamics honed from the racetrack. Its aggressive stance, sculpted bodywork, and carbon fiber components not only enhance its visual appeal but also improve its aerodynamic efficiency, providing exceptional downforce and stability at high speeds.
The Z06's track-inspired suspension system offers precise handling and exceptional grip, ensuring you experience every curve and corner with supreme confidence. The advanced braking system, featuring carbon-ceramic rotors, guarantees unrivaled stopping power, allowing you to push the limits of performance without compromising safety.
Are you ready to experience the Corvette C8 Z06? Step into the driver's seat and embark on an unforgettable journey where power, precision, and passion converge. Our professional instructors will guide you through the experience, ensuring you make the most of every breathtaking moment behind the wheel. Get ready to unleash the beast!
less >
Chevrolet Corvette C8 Z06

189 MPH
670 HP
2.6 S
$130,000
The Corvette C8 Z06 is a technical marvel. With a 5.5-liter V8 engine producing a jaw-dropping 670 horsepower, it accelerates from 0 to 60 mph in just 2.8 seconds. Its aerodynamic design and advanced suspension system deliver exceptional grip and precise handling. Get ready to experience automotive perfection.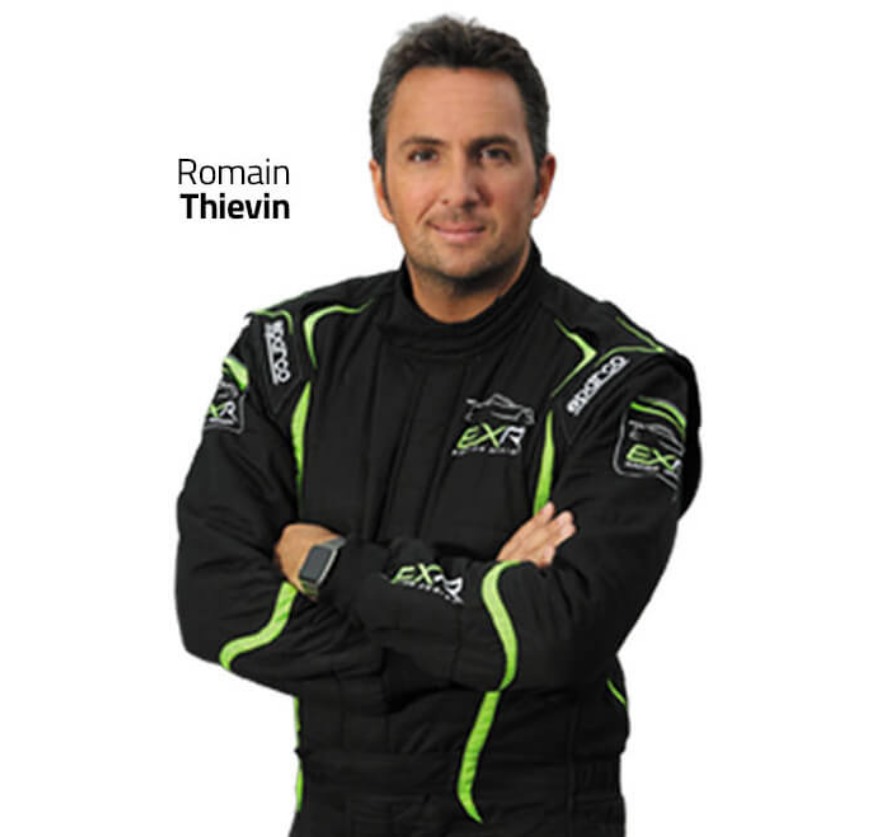 Tips From A Pro
"Strap yourself in and get ready to experience the epitome of performance. When approaching corners, trust in the Z06's remarkable grip and handling capabilities. Brake with confidence, utilizing the carbon-ceramic brakes to their full potential. As you smoothly navigate the turns, maintain precise steering inputs to harness the car's agility. Now, it's time to unleash the beast. Gradually increase your speed, feeling the exhilarating acceleration that propels this machine from 0 to 60 mph in a staggering 2.8 seconds."
DRIVER ITINERARY
Our team of racing experts will guide you through the entire experience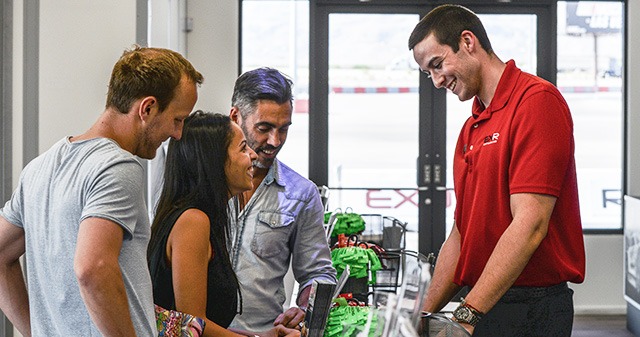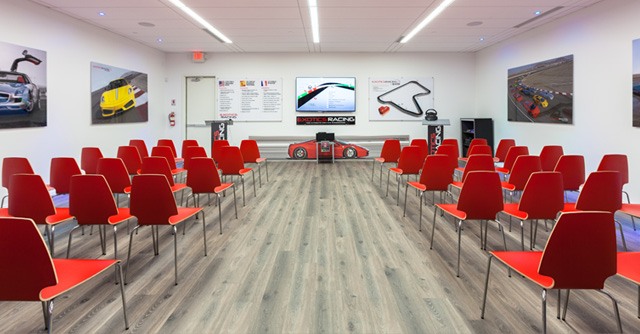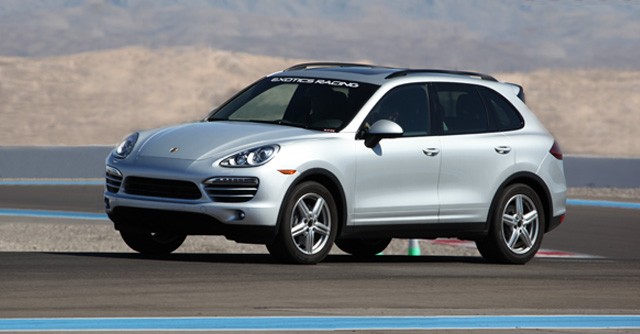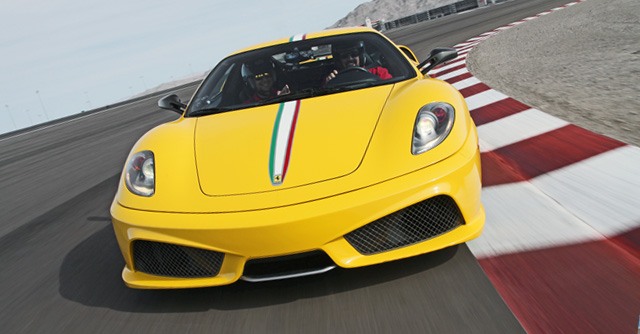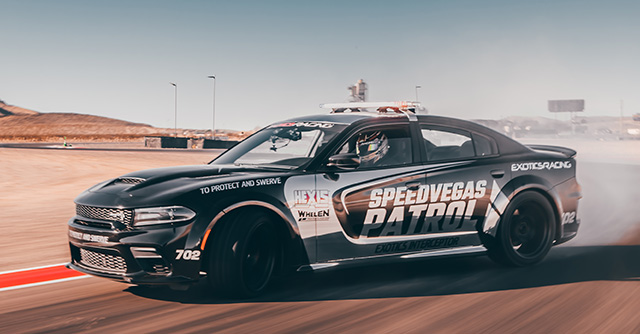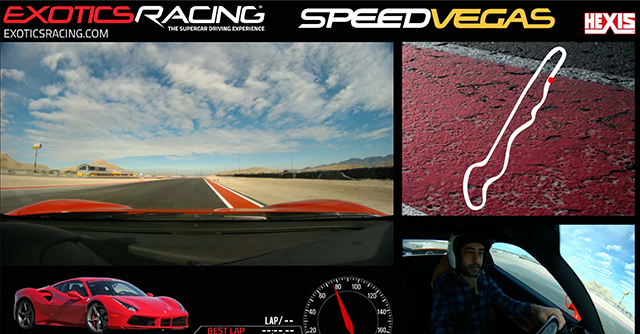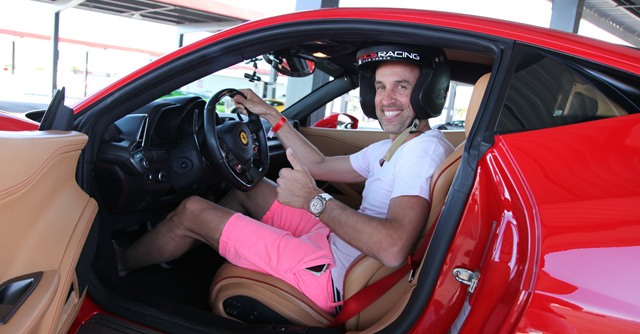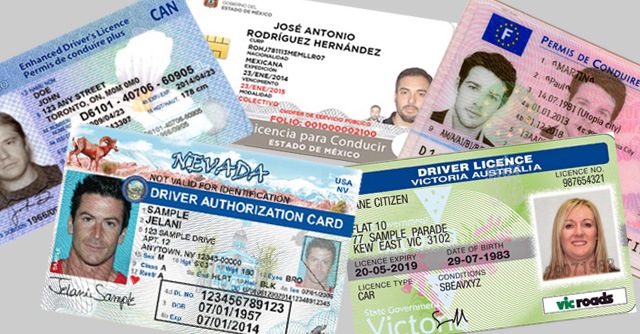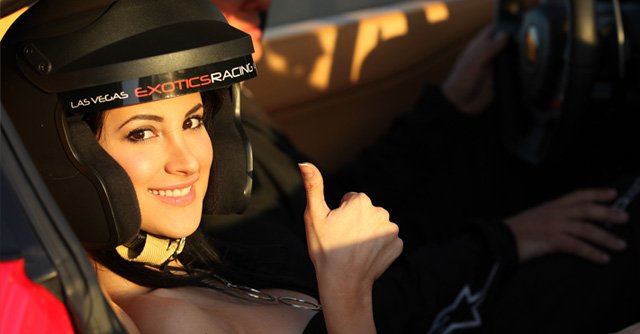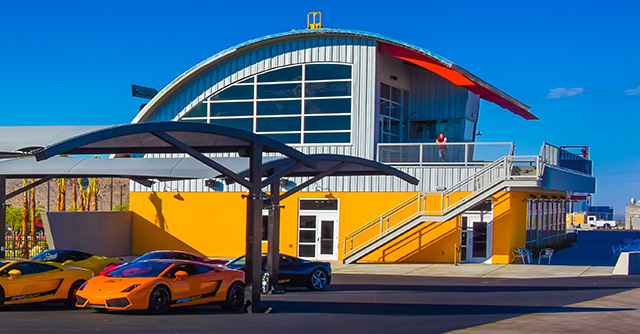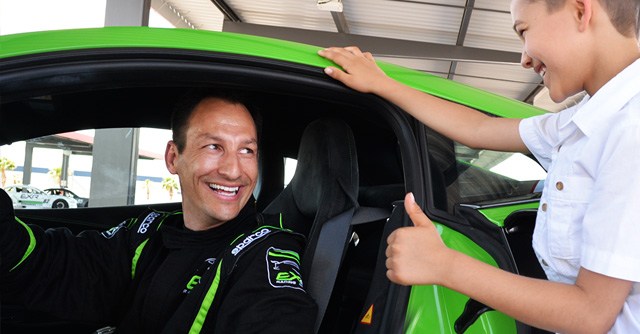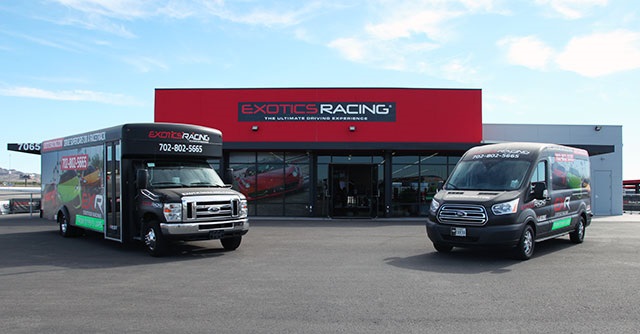 SUPERCAR DRIVING EXPERIENCES
Our Las Vegas location is at SpeedVegas Motorsports Park, just 15 minutes from the world famous Las Vegas Boulevard. Our exclusive 1.3-mile racetrack was designed by professional racing drivers to highlight our supercars performance capabilities. You'll find an example of many turns found on the world's greatest racetracks including hairpins, double apex corners, fast sweepers, chicanes, 90-degree corners and even a banked turns as well as large runoff areas, the latest high-tech safety barriers, and even the only in-ground LED lighting system in the US.
2,000 ft

Main straight away

1.3-mile

track length

7

days open

8

turns

140 mph

top speed

15 min south

Off the las vegas strip
TIME TRIAL WORLD CHALLENGE BY EXOTICS RACING
ONLY at Exotics Racing!
You never know how fast you are until you come to Exotics Racing! Challenge your driving skills on a racetrack behind the wheel of our supercars and take part of the world's largest motorsports competition, exclusively at Exotics Racing Las Vegas.
After each driving experience, whether you want to race against the clock or a friend, our automatic live and online ranking allows you to compare your laptimes and rank against other drivers. There is no exception, every driver is timed on our racetrack and therefore is a competitor of our World Challenge!
Who will be the next fastest driver at Exotics Racing?
Chevrolet Corvette C8 Z06 Video
Chevrolet Corvette C8 Z06 Gallery
132 Reviews
Over 400,000 Happy Customers! We've become a top rated racing attraction in Las Vegas. See what others have to say about their exciting driving experience at Exotics Racing.

February 19, 2019
The whole experience was awesome

February 19, 2019
Great time, great instructor can't wait to do it again.

January 29, 2019
This was the most fun I've had in long time. The cars were awesome, the people were awesome too. They made it fun. The drift ride was a great experience also. I'm definitely going to do this again.

January 28, 2019
I had a great experience and would do it again. I drove two cars and had two different instructors who were both excellent. There instructions were clear and understandable. The drift car ride along was also very fun. It is expensive (at least for me) which is the only thing that held me back from going again the next day! I'll be back with my daughter for her 21st birthday in a few years. Or maybe il be back next year too who knows.

January 15, 2019

January 14, 2019
Having wanted a Corvette since High School and I only rode in one one time with a friend I saw the track when I went to the Richard Petty Experience and went online and saw that you could drive a Corvette as one of the choices so I asked Santa if I could drive one. I was happy to see on Christmas day that I got a gift certificate to allow me to do that. The drive went very good and the instructor was a great help in explaining where to position the car and when to shift and when to break and to allow me to go fast. I just need to learn how to use the paddle shifters a little better to be able to improve my lap times. I may need to ask Santa for a repeat of this drive and may need to try the Audi R10 or maybe one of the Ferraris. I ended up purchasing the video of my drive and it is a good reminder of what the drive was like. Thank you for fulfilling one of my bucket list items.

January 14, 2019
Stop thinking about this and just do it. If you are not that into cars you will be when you are done. The staff, facilities, and experience could not have been better.

January 9, 2019
It was a great experience I enjoyed every minute of it everyone there was very helpful and friendly I will be back

January 3, 2019
My entire experience at Exotics Racing was outstanding, from the transport van driver, to the initial check-in, the review session (*** was a great instructor), the track drive around (*** again)! Every step of the process was handled pleasantly and professionally! I was fortunate to drive 20 laps with a wonderful instructor, ***, who was extraordinarily knowledgeable and helpful throughout my time on the track! *** made it his mission to make my experience as enjoyable as possible and he accomplished that very successfully! If you want to drive a beautiful exotic sports car on a professionally laid out race track, I would HIGHLY RECOMMEND Exotics Racing! Thank you for an awesome experience!

December 28, 2018
Exotics Racing is a great time. It's how I treat myself for special occasions. It's a bit overwhelming at first with everything you have to remember but the instructors make it super easy. I'd recommend getting a couple extra laps if you can. It's takes 3 or 4 to get the hang of all the corners and then you're done. It's worth it in my opinion. They have a great selection that would suit any personality.
OUR SUPERCARS
The world's largest fleet of exotic cars with over 50 cars and 19 models to choose from including the hottest cars by Ferrari, Lamborghini, Aston Martin,
Porsche, Corvette, Audi and Mercedes. All cars are equipped with paddle shifters to accommodate all skill levels and board dash
cameras to capture every moment of your Exotics Racing experience.