Dodge Charger SRT Hellcat

204 MPH
707 HP
3.4 S
$65,900
How do you take up to three passengers for a sideways drifting, tire-smoking extravaganza of a thrill ride? Buckle them into a Dodge Charger SRT Hellcat. Why this car? To start, it's a four door sedan, so the two backseat passenger can get in with ease. More importantly, the Charger SRT Hellcat pumps out a whopping 707 horsepower and 650 lb-ft of torque.
Tips From A Pro
A great drifting car needs four things. Horsepower. Torque. Rear wheel drive. And, a suspension that can keep the car flat and tires planted. The Dodge Charger SRT Hellcat definitely fits the bill. This car will happily offer long, beautiful power-slides all day long, and keep on going.
DRIVER ITINERARY
Our team of racing experts will guide you through the entire experience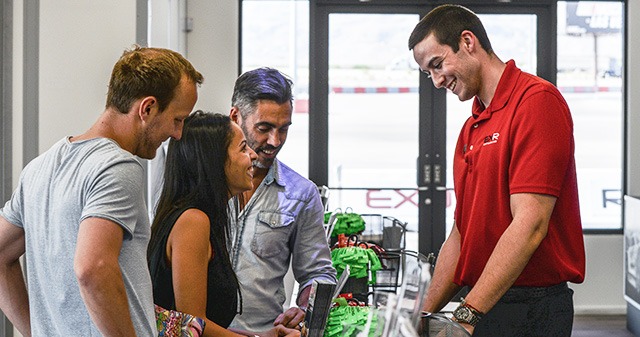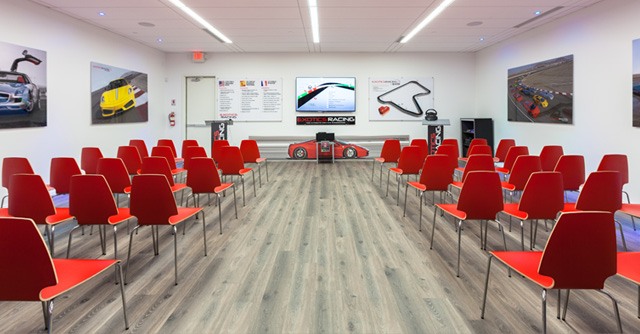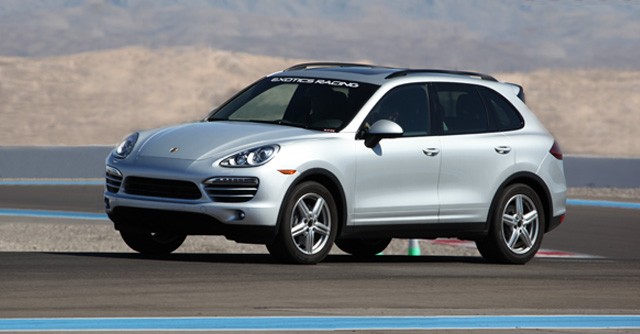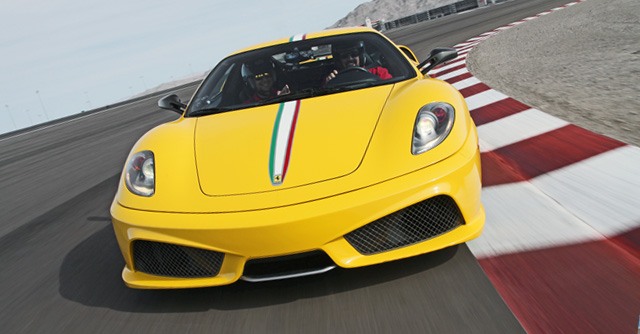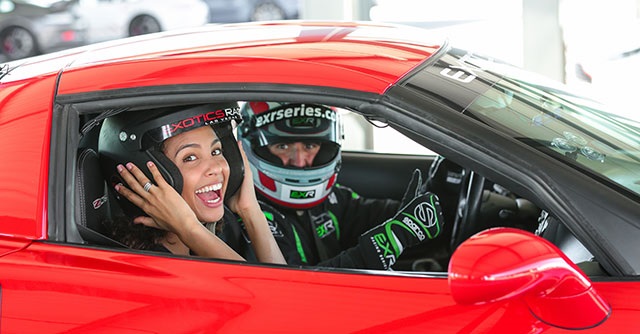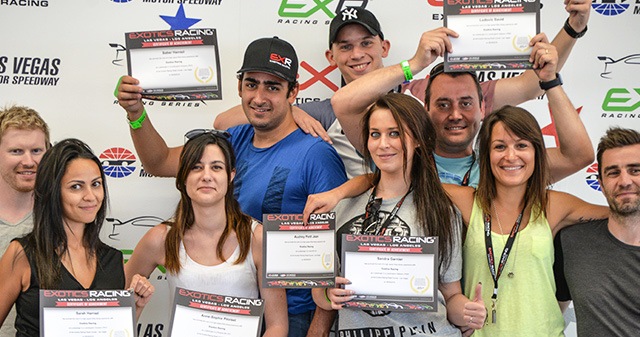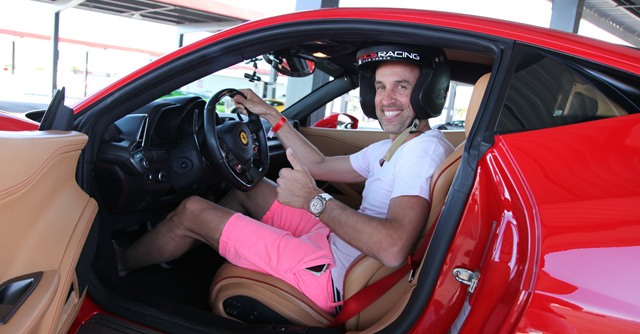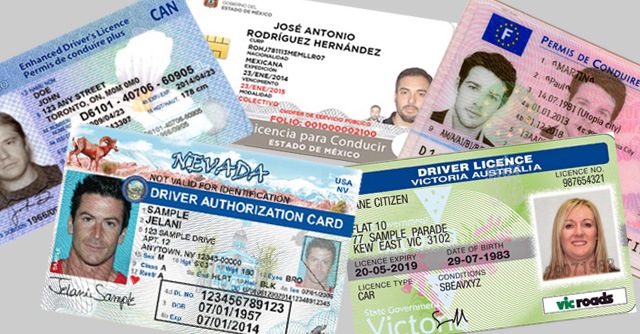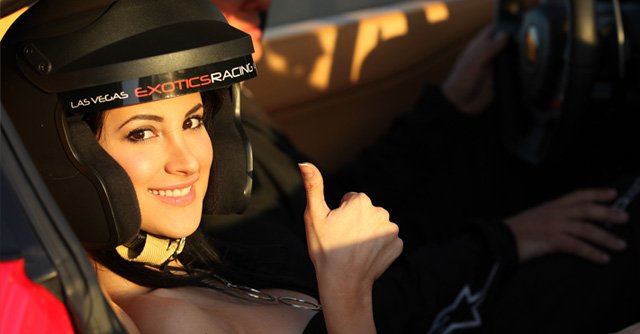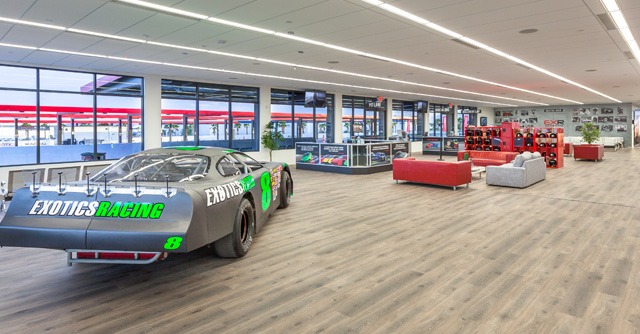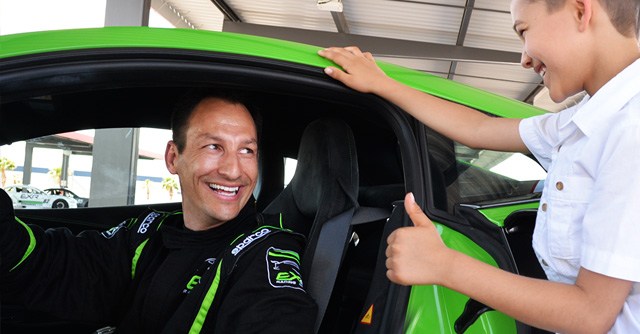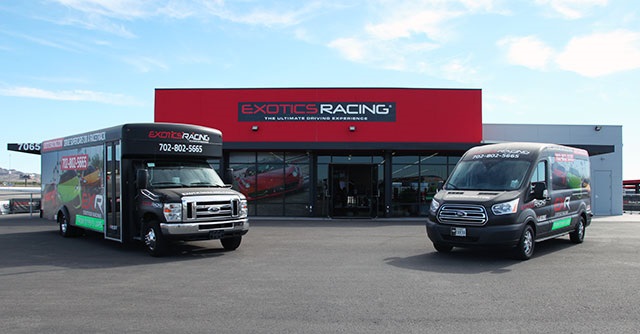 Dodge Charger SRT Hellcat Video
Dodge Charger SRT Hellcat Gallery
34 Reviews
Over 230,000 Happy Customers! We've become a top rated racing attraction in Las Vegas and Los Angeles. See what others have to say about their exciting driving experience at Exotics Racing.

March 18, 2019
My two 12-year-old kids and I loved the ride along in the Dodge Charger Hellcat, while my husband loved the Lamborghini he drove for 9 laps. The staff was very friendly, and very competent. Our only wish would be that it lasted longer, as we were definitely not ready for our ride to be over. We absolutely loved every minute!

February 28, 2019
Drifting experience was awesome! Can't wait to bring my friends back for my birthday!

February 26, 2019
The best experience of my life. Both of the instructors were excelent and very profesional.

February 20, 2019
What a great experience! Really well run and couldn't say more positives about EXR and their operation.

February 19, 2019
All round great day. Drifting was great.

February 14, 2019

January 29, 2019
This was the most fun I've had in long time. The cars were awesome, the people were awesome too. They made it fun. The drift ride was a great experience also. I'm definitely going to do this again.

January 3, 2019
I took my daughter and son in-law here for the Drift experience. Yes, I went for a ride too. We had a blast. The driver was awesome. Would definitely go back again. My 6 year old grandson was able to observe. He had a lot of fun as well. He can't wait until he is old enough to go himself. Minimum age is 11. You can bet his Grandma will be taking him.

November 14, 2018
Great Experience! We had a 3 person drift as well as an exotic car ride along - both great experiences.

November 13, 2018
OTHER AVAILABLE SUPERCARS
The world's largest fleet of exotic cars with over 50 cars and 19 models to choose from including the hottest cars by Ferrari, Lamborghini, Aston Martin,
Porsche, Corvette, Audi and Mercedes. All cars are equipped with paddle shifters to accommodate all skill levels and board dash
cameras to capture every moment of your Exotics Racing experience.