DRIFTING RIDE-ALONG EXPERIENCE
The most thrilling ride on a racetrack!
The Drifting Ride-Along experience is truly an adrenaline shot! Exotics Racing's professional drifter will take you as a passenger for the Supercar full-speed drifting experience. Onboard the Dodge Charger SRT Hellcat, you will feel the rush of the 707hp V8 like nowhere else. The ride-along experience will amaze you with skillful racing techniques. This supercar is fully mastered by our expert racing drivers and it shows it on the racetrack! Buckle in for the adrenaline-pumping ride of your life!



Drifting Ride-Along
Dodge Charger SRT Hellcat

204 MPH
707 HP
3.4 S
$65,900
How do you take up to three passengers for a sideways drifting, tire-smoking extravaganza of a thrill ride? Buckle them into a Dodge Charger SRT Hellcat. Why this car? To start, it's a four door sedan, so the two backseat passenger can get in with ease. More importantly, the Charger SRT Hellcat pumps out a whopping 707 horsepower and 650 lb-ft of torque.
SUPERCAR RIDE-ALONG EXPERIENCE
Pick one of three exotic cars below
Exotics Racing's professional drivers will take you as a passenger and show you what a supercar can do on our racetrack. Onboard the Porsche 991 GT3, Ferrari 488 GTB or the Lamborghini Huracan, these ride-along experience will amaze you with skillful racing techniques mastered by our experienced racecar drivers!


Supercar Ride-Along
Lamborghini Huracan

198 MPH
580 HP
3.4 S
$216,000
It's like a time machine. Only faster. For the speed seekers the Lamborghini Huracan together with our racing drivers will have you at the edge of your seat. With 580 horsepower and our expert racing drivers, hold on tight and enjoy the high speed ride.
Supercar Ride-Along
Ferrari 488

205 MPH
660 HP
3.0 S
$330,000
Supercar Ride-Along
Porsche 991 GT3

198 MPH
500 HP
3.8 S
$143,000
One thing is clear already: the new 911 GT3 ride along is going to change the way you think about Porsches. With outstanding performance and offering excellent manageability, our racing drivers will break through the limits to give the Supercar experience.
RIDER ITINERARY
Our team of racing experts will guide you through the entire experience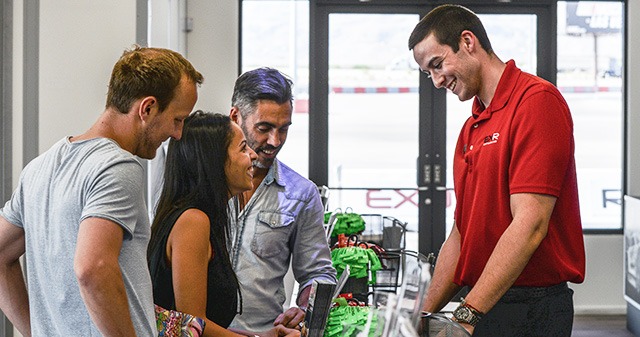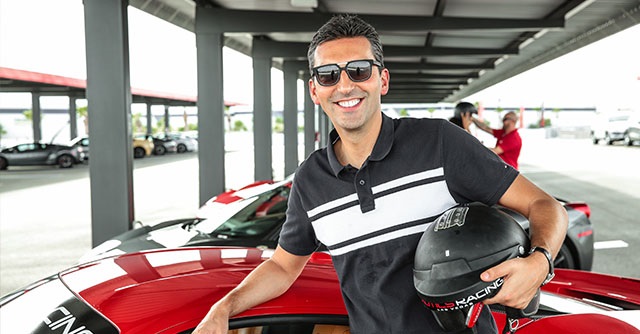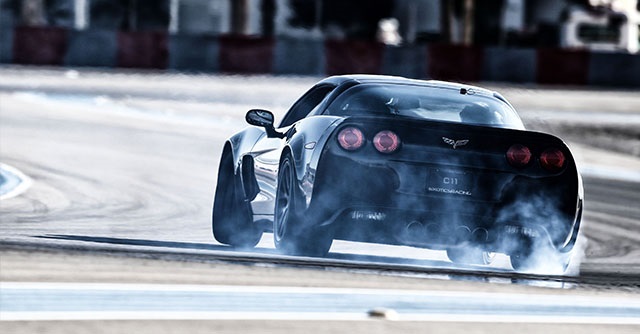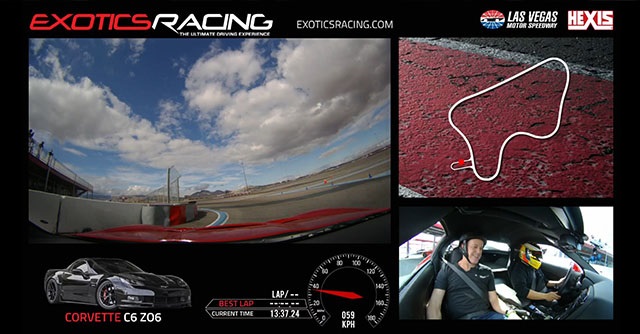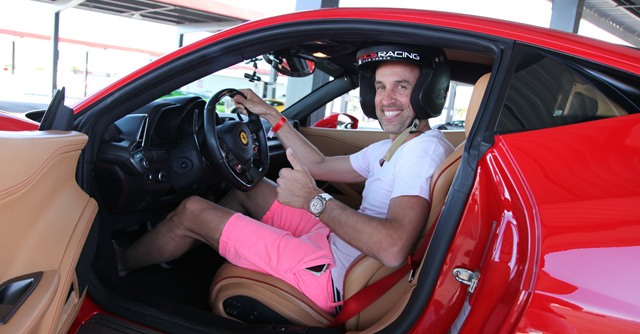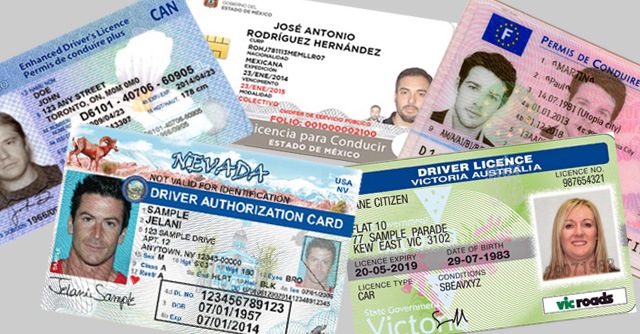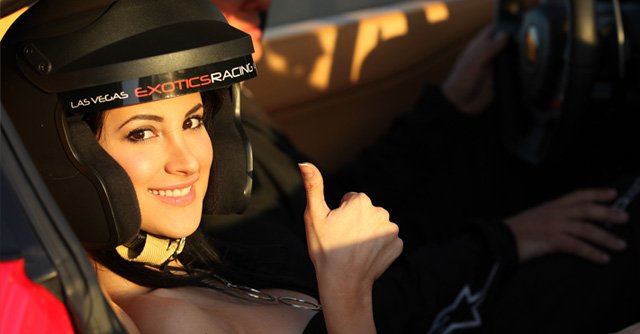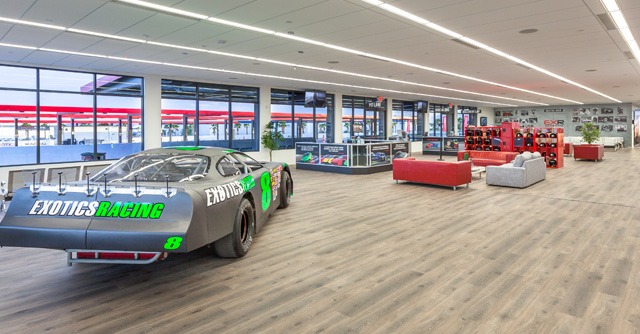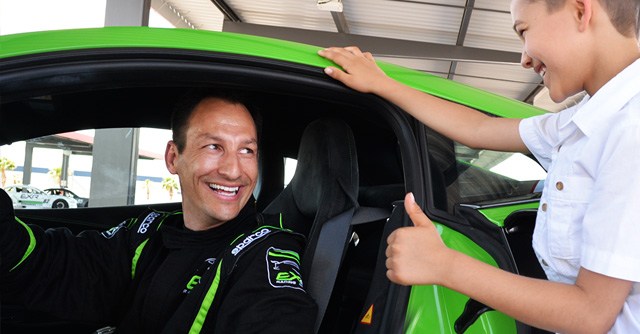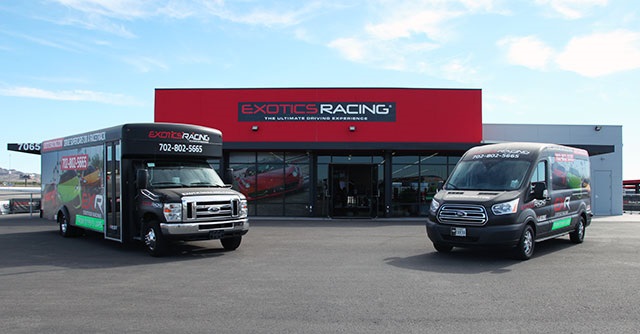 SUPERCAR DRIVING EXPERIENCES
Located on the grounds of the Las Vegas Motor Speedway, our exclusive 1.2-mile racetrack was designed by professional racing drivers to highlight our supercars performance capabilities. You'll find an example of many turns found on the world's greatest racetracks including hairpins, double apex corners, fast sweepers, chicanes, 90-degree corners and even a banked turns as well as large runoff areas, the latest high-tech safety barriers, and even the only in-ground LED lighting system in the US.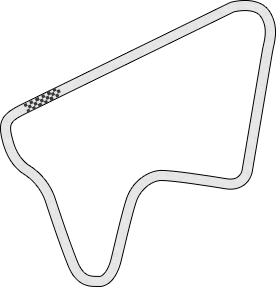 1,800 ft

Main straight away

1.2-mile

track length

7

days open

7

turns

140 mph

top speed

15 min north

Of the las vegas strip
7,575 Reviews
Over 230,000 Happy Customers! We've become a top rated racing attraction in Las Vegas and Los Angeles. See what others have to say about their exciting driving experience at Exotics Racing.

August 21, 2019
Great instructors, very efficient program. A lot of fun!

August 17, 2019
The entire staff did a great job on my tour in LA, great experience and I plan to do it again!!

July 23, 2019
Awesome experience. Wouldn't change a thing. Wish I could do it again soon. Will most likely do the LA location when I visit the area in September.

July 17, 2019
I took my boyfriend here for his birthday and he honestly 100% loved every second of it .i highly recommended this to every girl to take there boyfriend or friends it was so much fun for him and I even got to go on the discovery laps which was amazing as well I look forward to surprising him more with this opportunity again .10/10

July 10, 2019
Great customer service, top notch instructors! Fun day at their track, highly recommend doing as many laps as you can afford.

July 10, 2019
The Exoctics experience was AWESOME!! All the driver/teachers were outstanding. The facility was great, and we all had a wonderful and awesome time! Can't wait to do it again!
I'd highly recommend this experience to anyone interested in driving their dream cars. Exotics Racing is second to none!

July 2, 2019
Got to drive my dream car a beautiful red ferrari 488 on track shame it was only 8 laps wish i could have done 800 laps !if you are in lasvegas go for it

July 1, 2019
SUPER!! A great 60th birthday present!!!

July 1, 2019
I enjoyed the whole experience. I liked how I was taken care of and the ride I got is one that I will not forget. Thanks to ***.

June 26, 2019
Amazing experience!! I purchased for my son's high school graduation. Lifetime memories. Staff was amazing and made sure had an enjoyable experience. We are already planning the return visit!

June 26, 2019
Never had so much fun In car before! *** was awesome to ride with also! Just enough input

June 24, 2019
A great experience. Top notch instructors guide your driving skills all the way.

June 24, 2019
It was an awesome experience. The instructors are great!!! It is worth the every cent.

June 24, 2019
Had a great time! *** was a lot of help and made the experience very memorable! Will definitely be coming back!

June 24, 2019
Very professional outfit, making dreams come true! What a memory for my Son and I.

June 24, 2019
Had a great time driving the Lamborghini and riding as a passenger in the drifting car afterwards. It is quite the adrenaline rush all the way around. I will be back to try a new car next time.

June 24, 2019
Everything was great free shuttle and they greet you as soon as you walk in the door. Seem to be very knowledgeable of how the cars handle it was a great experience.

June 21, 2019

June 21, 2019

June 21, 2019
Best experience ive had will be coming back

June 21, 2019
Great experience- Hayden was an awesome in car instructor!

June 20, 2019
This was my 4th time coming to Exotics Racing in Las Vegas since you originally opened at the old track. This by far was my BEST experience from start to finish. The preview class instructor (***???) and driving instructors were well informed about the track and each individual car, particularly explaining the cones and turns. Track time was a blast and I enjoyed the drive much more b/c previously I was overwhelmed with information and stuff to remember driving over 100 MPH! However, they had the right tone and cadence of instruction to make it a great time. I now see why you have separate instructors per car b/c they know THAT car. I'll be back for either your HPDE or Advanced Racing School. Only thing is I wish you had a track in ***! Keep up the great work!

June 19, 2019
This place is awesome sauce! I had a blast plus got a extra birthday lap! I had fun and will come back to visit that lambo baby! Wish I could've played drake lol