DRIFTING RIDE-ALONG EXPERIENCE
The most thrilling ride on a racetrack!
The Drifting Ride-Along experience is truly an adrenaline shot! Exotics Racing's professional drifter will take you as a passenger for the Supercar full-speed drifting experience. Onboard the Dodge Charger SRT Hellcat, you will feel the rush of the 707hp V8 like nowhere else. The ride-along experience will amaze you with skillful racing techniques. This supercar is fully mastered by our expert racing drivers and it shows it on the racetrack! Buckle in for the adrenaline-pumping ride of your life!



Drifting Ride-Along
Dodge Charger SRT Hellcat

204 MPH
707 HP
3.4 S
$65,900
How do you take up to three passengers for a sideways drifting, tire-smoking extravaganza of a thrill ride? Buckle them into a Dodge Charger SRT Hellcat. Why this car? To start, it's a four door sedan, so the two backseat passenger can get in with ease. More importantly, the Charger SRT Hellcat pumps out a whopping 707 horsepower and 650 lb-ft of torque.
SUPERCAR RIDE-ALONG EXPERIENCE
Pick one of three exotic cars below
Exotics Racing's professional drivers will take you as a passenger and show you what a supercar can do on our racetrack. Onboard the Porsche 991 GT3, Ferrari 488 GTB or the Lamborghini Huracan, these ride-along experience will amaze you with skillful racing techniques mastered by our experienced racecar drivers!


Supercar Ride-Along
Lamborghini Huracan

198 MPH
580 HP
3.4 S
$216,000
It's like a time machine. Only faster. For the speed seekers the Lamborghini Huracan together with our racing drivers will have you at the edge of your seat. With 580 horsepower and our expert racing drivers, hold on tight and enjoy the high speed ride.
Supercar Ride-Along
Ferrari 488

205 MPH
660 HP
3.0 S
$330,000
Supercar Ride-Along
Porsche 991 GT3 RS

193 MPH
500 HP
3.4 S
$195,000
One thing is clear already: the 911 GT3 RS ride along is going to change the way you think about Porsches. With outstanding performance and offering excellent manageability, our racing drivers will break through the limits to give the Supercar experience.

RIDER ITINERARY
Our team of racing experts will guide you through the entire experience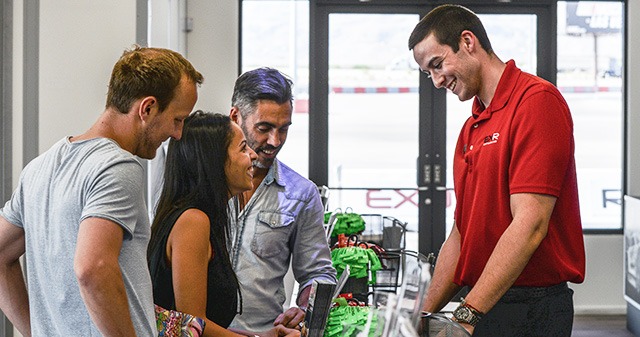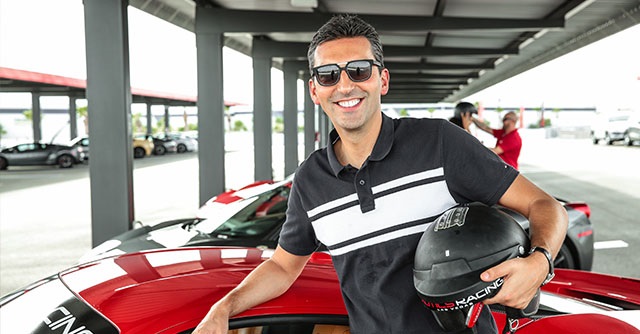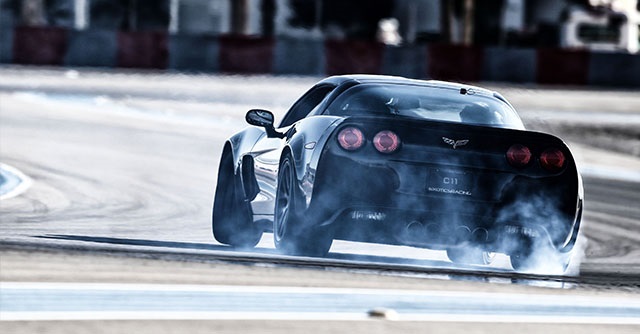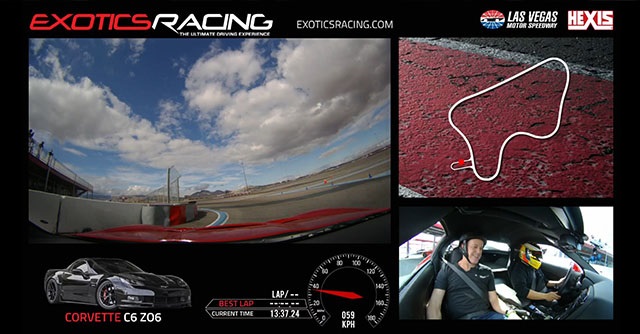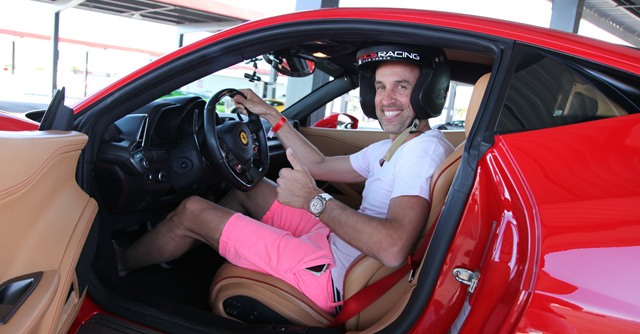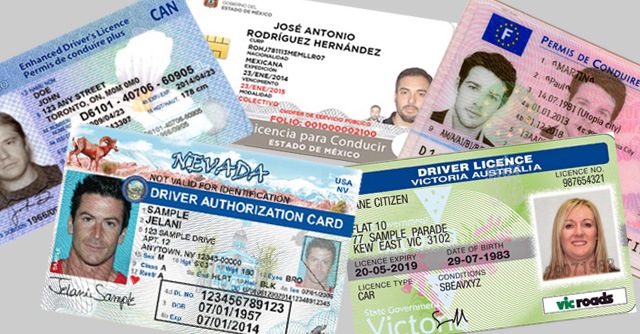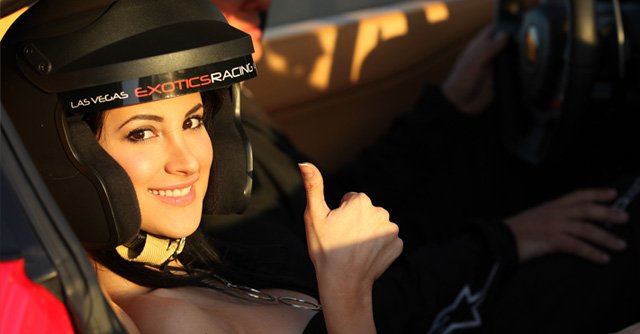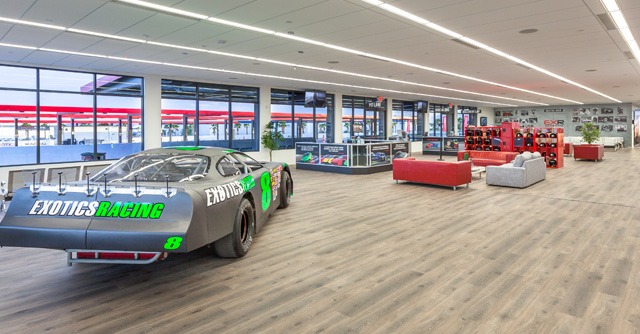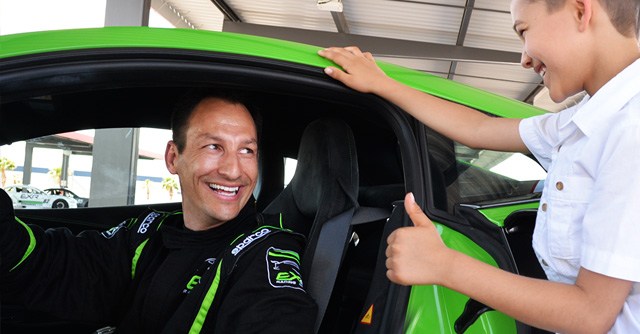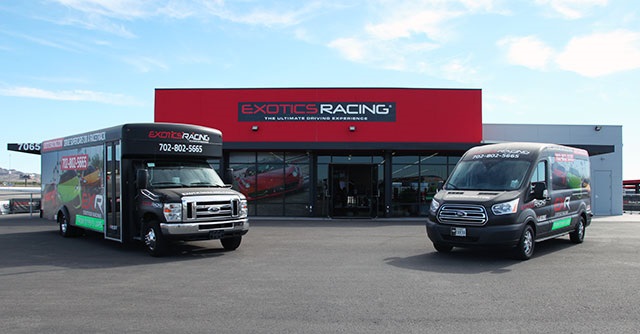 SUPERCAR DRIVING EXPERIENCES
Our Las Vegas location is at SpeedVegas Motorsports Park, just 15 minutes from the world famous Las Vegas Boulevard. Our exclusive 1.3-mile racetrack was designed by professional racing drivers to highlight our supercars performance capabilities. You'll find an example of many turns found on the world's greatest racetracks including hairpins, double apex corners, fast sweepers, chicanes, 90-degree corners and even a banked turns as well as large runoff areas, the latest high-tech safety barriers, and even the only in-ground LED lighting system in the US.
2,000 ft

Main straight away

1.3-mile

track length

7

days open

8

turns

140 mph

top speed

15 min south

Of the las vegas strip
7,203 Reviews
Over 400,000 Happy Customers! We've become a top rated racing attraction in Las Vegas. See what others have to say about their exciting driving experience at Exotics Racing.

May 24, 2022
It's a very nice experience. Highly recommended.

May 23, 2022
Speed Vegas is raw 100% fun. Heart-pounding, toss your head back and laugh kind of fun. Riding along with *** was fantastic. He was friendly and highly skilled. And those Ferraris? They are a marvel in engineering, designed to do exactly what they do. So fantastically fun to be in the car when they're doing it. Worth every penny.

May 23, 2022
Great time. *** was my instructor 5 stars to him for a great time. Will definitely be back
Best thing that I experienced in Vegas! Worth every dollar. Friendly, knowledgeable staff that provided great instruction and guidance. Great facility and very easy to book an experience even without a reservation.

May 17, 2022
Due to a mechanical failure, the car I chose to drive was not available. I was informed of this way in advance as soon as the issue occurred. They did everything in their power to make sure I was taken care of for the unfortunate situation. I was able to choose a different car with more laps. When I arrived, we were greeted cheerfully and very quickly. All the staff members I had an encounter with was just wonderful. The instructor in the car was awesome and he helped me go as fast and smooth as I could go. I had a fantastic time and will remember this experience forever!!!

May 17, 2022
Had the time of my life driving the C8 Corvette on the new SpeedVegas track. My instructor was the best. He challenged me to go faster, his instructions were clear and I learned so much. I can't wait to return and book more laps.

May 17, 2022
Everything about the experience at Speed Vegas felt VIP, high value, and very accessible! I can't wait to come back and get more practice around the track and on the GT3 RS. Can we get a Speed San Diego??? One can wish!

May 16, 2022
Amazing experience, the more laps the better it's 100% worth it. Employees are very helpful and friendly. Definitely will be returning!

May 16, 2022
I had an awesome experience, my instructor Rudy was excellent!!!

May 16, 2022
Amazing experience…especially the Trucks!!! Had a true blast!

May 16, 2022
Best part of the trip was taking the cars out and pushing them to the limit. Instructors are very helpful and enjoyable for even beginner drivers. We will be reserving another set of cars for our next trip.

May 11, 2022
Best experience of my life!

May 10, 2022
Best experience ever! The instructors were extremely knowledgeable and helpful throughout the entire experience! Well worth every penny and will be planning another trip to the track the next chance we have! Thank you so much for the ride/drive of our lives!!

May 9, 2022
Great experience! I forgot to tip my instructor!

May 9, 2022
This place is awesome. The track is super fun and a good challenge with nice corner variety. The staff take good care of you and the driver coaches are real pros racers! As Arnold would say "I'll be back"
Awesome day!!!!! Very well organized, great carts. We had a group of 16 and it was a trip highlight for everyone!

May 2, 2022
The entire experience was great. The staff were professional and friendly and the process was efficient. I will definitely return.

April 29, 2022
Amazing Experience will be on my to do list when I go back to Vegas. The instructor made sure I was driving the car correctly and my lap times improved over the course of the drive. It gives you the experience of driving super cars they way they should in a safe environment.

April 29, 2022
Excellent 5 plus stars!!!!! I did the 20 laps and it was the best experience I have had in a long time. The driving instructor *** was great. Really got to push the car ,I loved being able to corner at the higher speeds. I would have never done that without the guidance from Jayson. Thanks Speed Vegas for the awsome time! We are coming back again!

April 27, 2022
Amazing experience! Would definitely suggest to my friends! Instructors were awesome!

April 25, 2022
Great ride along, great for couples, adrenaline rush,one in a lifetime experience. Felt like fast&furious a must do

April 25, 2022
Everyone is so nice and works hard so I could have the best time of my life! Thanks Speed Vegas!

April 25, 2022
I had a blast on my ride along in a Ferrari 488! I'd definitely recommend this experience to car enthusiasts visiting Las Vegas. The only thing I can think of that would have made my experience even better would have been being driven by Doreen or Romain 😃🏁 I'll definitely do this again when I come back to Las Vegas for the Grand Prix in November of 2023.

April 21, 2022
Great experience, great instructors, and amazing vehicles.

April 19, 2022
I honestly wouldn't try any other rental company for exotics. LVC has the best team and the best fleet, period. Thanks LVC for providing this service to us!