Stay updated with news, favorite photos, and terrific videos about our Supercar Driving Experiences in Las Vegas. Exotics Racing have been featured in some of the most prestigious publications and automotive websites including Road & Track, Car and Driver, DuPont Registry, Racer Magazine, Popular Mechanics, LA Times, US Today, Hollywood Reporter, Vegas Magazine, Luxury Magazine, Robb Report, and Autoweek just to name a few. Our Communication and PR team is dedicated to provide every media with information about our activity such as new supercar deliveries on track or racing events. Contact us for more information about Exotics Racing Group or to schedule your next visit at one of our racetrack: experience@exoticsracing.com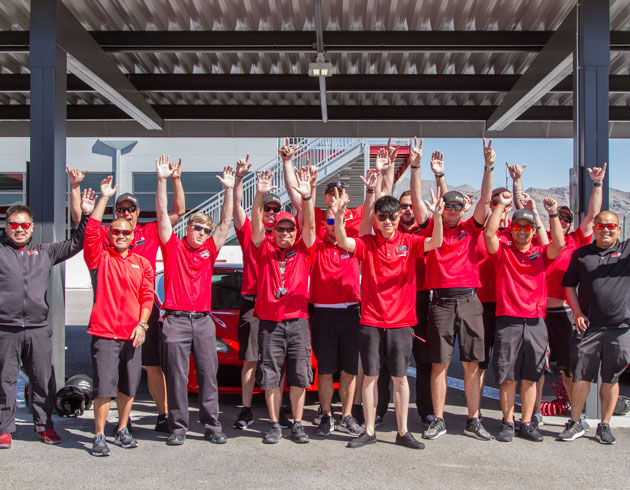 Exotics Racing Is Looking For You!
EXOTICS RACING IS LOOKING FOR YOU!
Passionate, Energetic, Goal Oriented individuals- Exotics Racing Las Vegas is looking for you! Exotics Racing makes the world's largest fleet of supercars accessible to Las Vegas tourists and locals, open 7 days a week, year round. Our exotic driving experience program integrates: classroom education, laps around our custom track in an exotic vehicle of the customer's choice, and one-on-one coaching from a racing instructor into a safe, comprehensive, and exciting escapade! We are currently hiring for the following positions:
Racing Instructor: Assist customers through their driving experiences by providing one-on-one coaching in both a classroom setting as well as inside the exotic vehicles.
Track Hosts: Also known as our ambassadors to each client's experience. Track Hosts take the lead with our guests from the moment they enter the doors, until the last minutes before their departure.
OTHER NEWS