Stay updated with news, favorite photos, and terrific videos about our Supercar Driving Experiences in Las Vegas. Exotics Racing have been featured in some of the most prestigious publications and automotive websites including Road & Track, Car and Driver, DuPont Registry, Racer Magazine, Popular Mechanics, LA Times, US Today, Hollywood Reporter, Vegas Magazine, Luxury Magazine, Robb Report, and Autoweek just to name a few. Our Communication and PR team is dedicated to provide every media with information about our activity such as new supercar deliveries on track or racing events. Contact us for more information about Exotics Racing Group or to schedule your next visit at one of our racetrack: experience@exoticsracing.com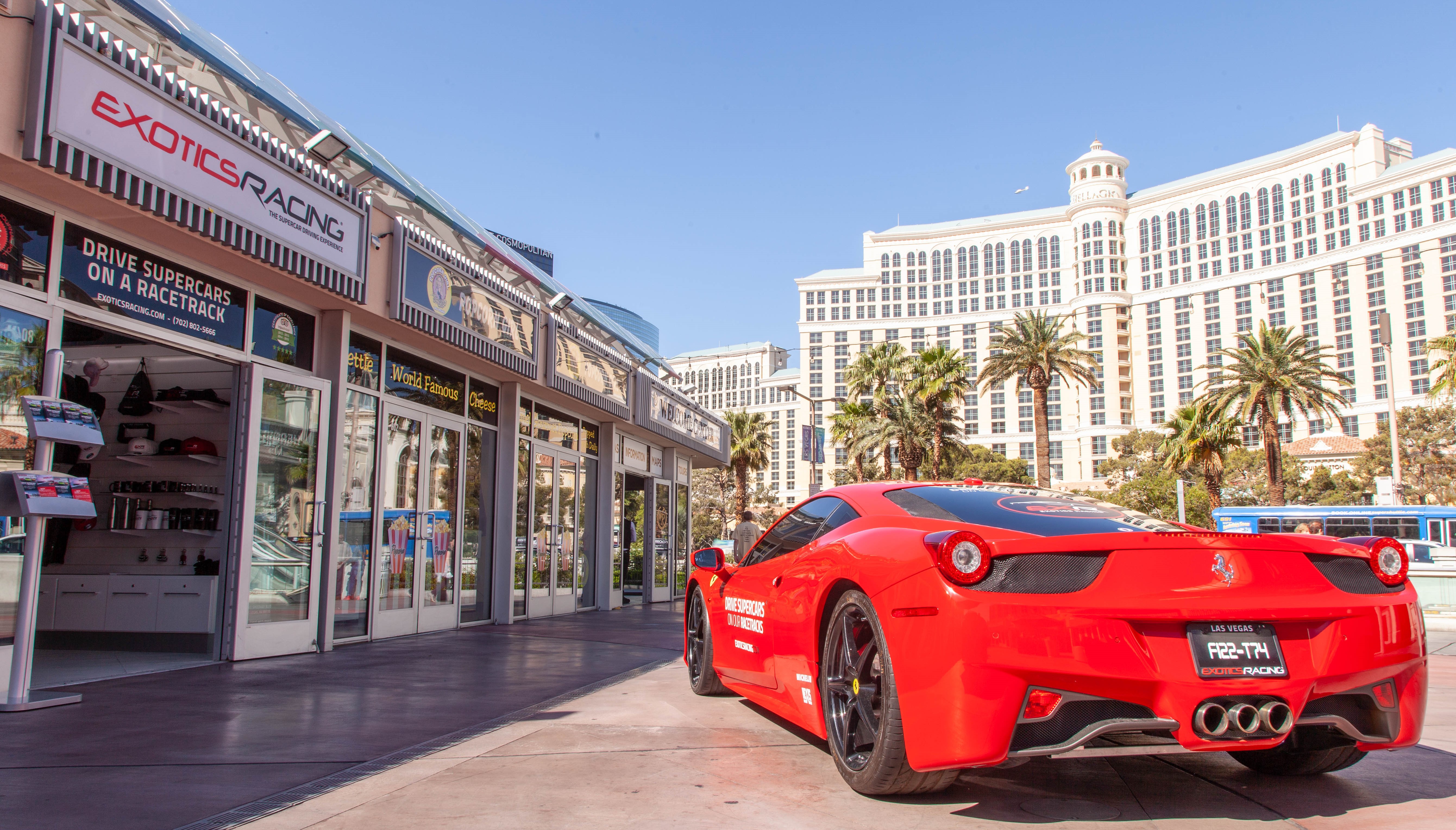 EXOTICS RACING PROUDLY PRESENTS:
Come visit the newest addition of Exotics Racing on the Las Vegas Strip, right next to Bally's and Paris Hotel and Casino, and right across from the infamous Bellagio fountains! Hosts will be available daily to provide information on our operations, answer any questions you may have, and assist with booking an unforgettable supercar driving experience. We will have unique Exotics Racing merchandise available for purchase for all our guests and visitors exploring the Las Vegas Strip. The beautiful Ferrari 458 Italia is positioned right in front of our store at the Grand Bazaar shops, on display for all of Las Vegas to see. Don't waste any more time, come visit us today!
OTHER NEWS