Drive a
Corvette c7 Z06

On Our

Track!
The best American sports car in years is now availble at Exotics Racing. The supercharged V8 that powers the C7 Z06 is one of the most powerful production engines in the world. The 6.2L LT4 power plant produces 650hp and delivers 650 lb-ft of torque to the back tires, allowing this car to easily reach 200mph. The supercharger on the Z06 spins at 20,000rpm, 5,000rpm more than the Corvette ZR1. This car is 200lbs lighter than the previous version and 150hp more powerful.
Chevrolet Corvette C7 Z06

200 MPH
650 HP
3.0 S
$100,000
The wait has ended: The C7-based Z06 is here! Most important, its supercharged 6.2-liter V-8 makes an amazing 650 hp and an equally amazing 650 lb-ft of torque. Corvette is a triumph of design and engineering. But Chevrolet didn't stop there. With advanced technologies, a race-proven bloodline and a supercharged engine, the all-new 2015 Z06 is a world-class supercar.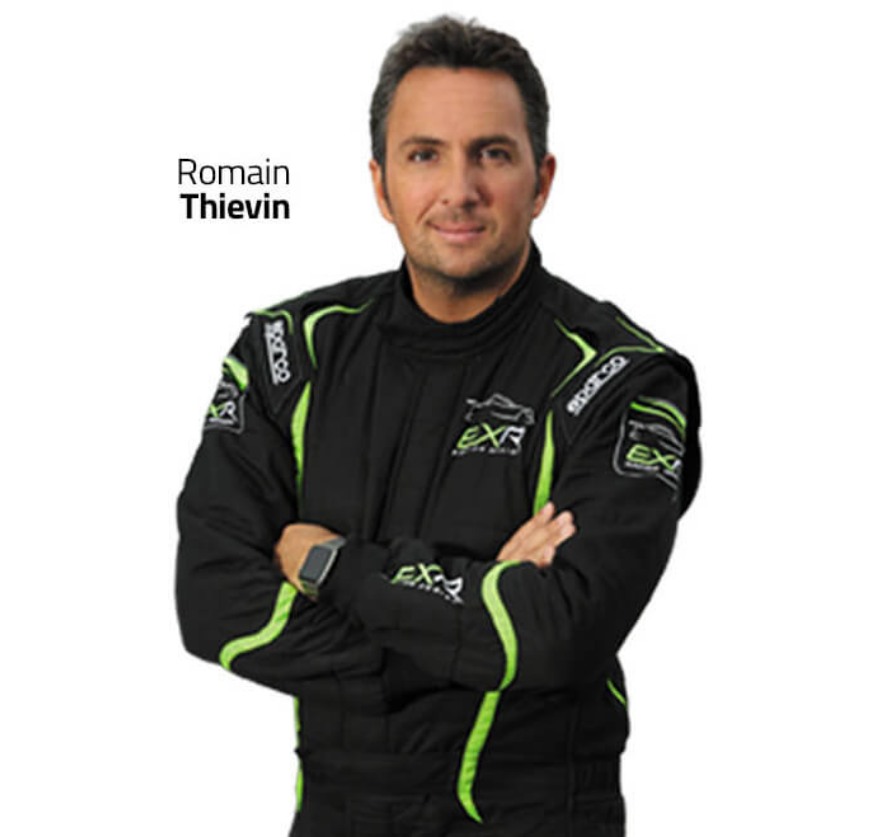 Tips From A Pro
"The Corvette C7 Z06 is the most powerful American made sports car we have put on track. Based on the new Stingray, the Z06 is completely transformed into a serious supercar. The supercharged V8 now produces 650hp and delivers 650lb-ft of torque. The chassis is nimble and much lighter than the previous model. It is also much more aerodynamic. If you are fan of uninhibited raw power, this is the car for you."
DRIVER ITINERARY
Our team of racing experts will guide you through the entire experience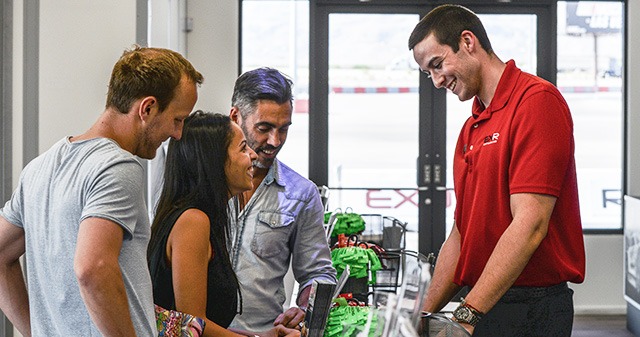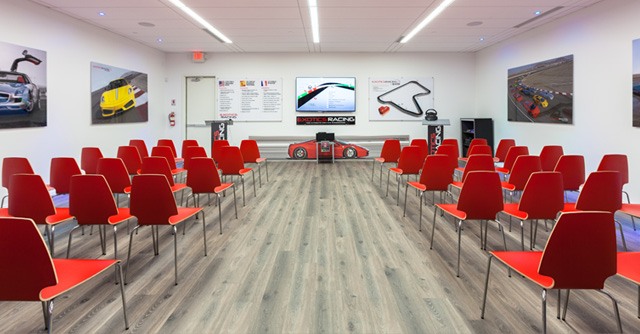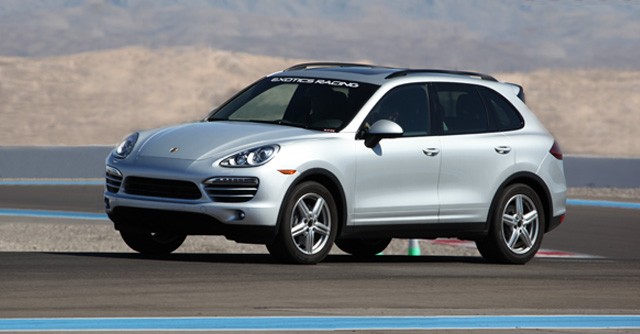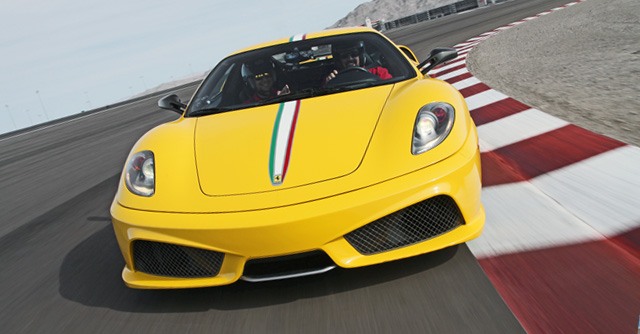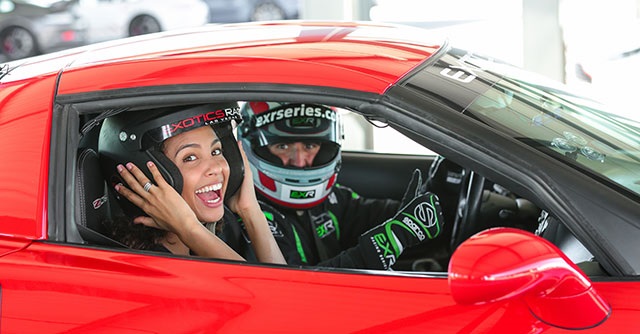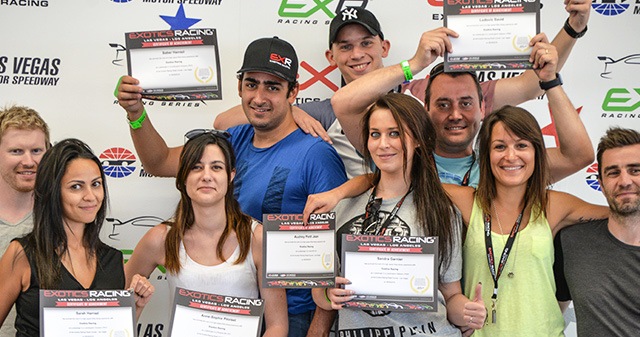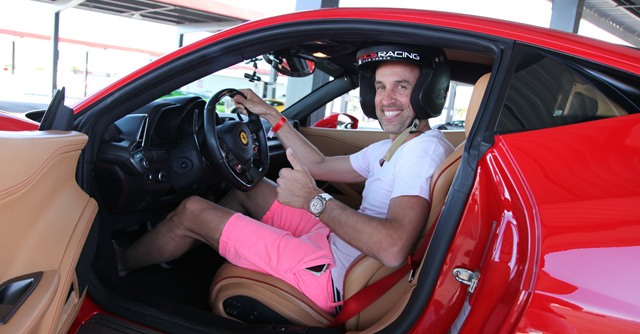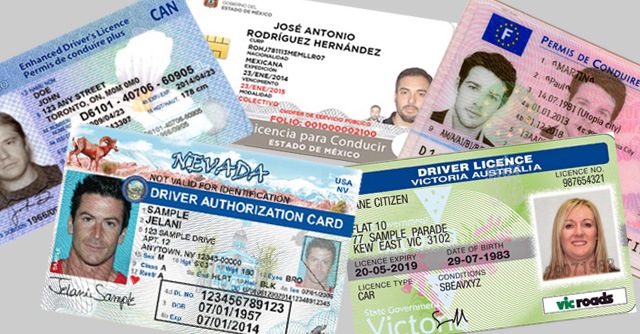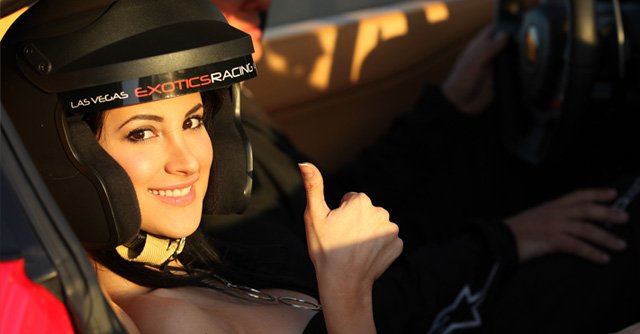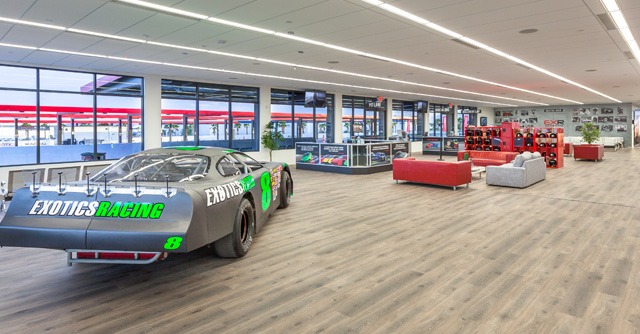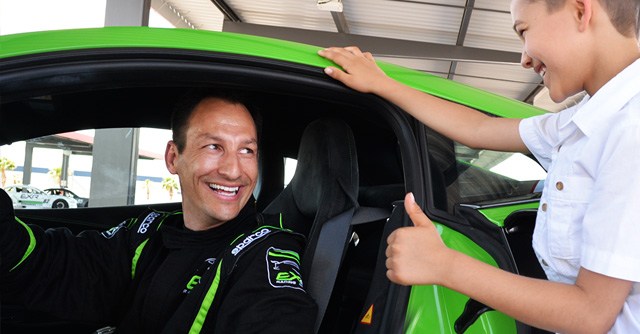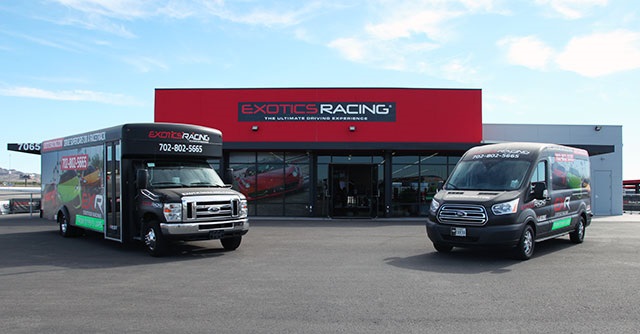 TIME TRIAL WORLD CHALLENGE BY EXOTICS RACING
NEW and ONLY at Exotics Racing!
You never know how fast you are until you come to Exotics Racing for the Michelin Time Trial Challenge! Challenge your driving skills on a racetrack behind the wheel of our supercars and take part of the world's largest motorsports competition, exclusively at Exotics Racing Las Vegas.
After each driving experience, whether you want to race against the clock or a friend, our automatic live and online ranking allows you to compare your laptimes and rank against other drivers. There is no exception, every driver is timed on our racetrack and therefore is a competitor of our World Challenge!
Who will be the next fastest driver at Exotics Racing?
Chevrolet Corvette C7 Z06 Video
Chevrolet Corvette C7 Z06 Gallery
107 Reviews
Over 260,000 Happy Customers! We've become a top rated racing attraction in Las Vegas. See what others have to say about their exciting driving experience at Exotics Racing.

February 19, 2019
Great experience all around. Excellent instructor made it a learning experience aside from driving a stunningly fast car. This was my third time there and I plan to return in the future. I always come away with lessons that carry over to everyday driving. Such a blast! There was an issue with the video and the customer service people worked with me to quickly reach a satisfactory resolution. I highly recommend this if you like to drive with spirit and definitely buy the video. It is so much fun to relive the experience later on!

February 19, 2019
The whole experience was awesome

February 19, 2019
Great time, great instructor can't wait to do it again.

March 7, 2019
There is nothing i would suggest changing, you people have always made my wife and my experience one of the best in Las Vegas for the past 5 years!!! Look forward to many many more!!!

March 11, 2019
AWESOME I went here for the 4th time recently after a convention I attended. I drove 5 cars and enjoyed every second of the experience. I am not a big car guru but it doesn't matter. They explain what you need to know no matter what level of understanding you start with. My instructor, ***, stayed with me for all 5 cars that I drove and he was great. I choose several different cars to get a wide variety. I drove the Corvette C7Z06, Ferrari 488GTB, Lamborghini Gallardo, McLaren 570 S, & Porsche GT3 991. Every car I drove handled very differently and the instructor was great in explaining the differences and suggesting handling techniques. From leaving the pit to to the final lap was definitely an adrenaline rush in every car. I always felt safe and in control. Even if you are not big into race cars, you will definitely take home an experience that can not be matched. All I can say is "Do it! you will not be disappointed."

March 22, 2019
Best attraction in Vegas........can't wait to experience it again.

April 1, 2019
Everything was amazing we got there way early and they moved us up.

April 18, 2019
I had yet another great time! As always, all staff members were courteous, and I enjoyed the experience immensely. This was my 5th time at Exotics Racing (2 times in Las Vegas, 3 times in Fontana), and as long as they continue to exist, I will keep returning!

April 26, 2019
There is nothing I can say that could have improved our experience. The instructional sessions were nice and informative. The driving instructor was awesome! Well be back! ***

May 2, 2019
This was our first experience wit EXR and it started out very well. We had my friend and I on the same registration but two different ways to pay. They were very willing and able to work through our questions and concerns. We even had a third friend call in later and they had no problem connecting the two reservations together. They kept us informed on the vehicles available. Due to conditions out of their control, there were a couple vehicles that ended up having mechanical failures. EXR was very helpful and did what they could to upgrade our experience and enjoyment. Everything really worked out for the best because the vehicles we ended up driving were absolutely epic. Myself specifically, took my time and enjoyed the experience that we were having there. *** were incredible at realizing what my talents and limits were. They were extremely intelligent on the track and how to guide me through it. I enjoyed the experience so much that EXR had to rotate myself between instructors. I loved that because they didn't just give me a certain amount of time that I needed to get done. They adjusted to my time and were ready with very very capable instructors. I loved fine tuning and getting to know different aspects of my driving skills. It helped out tremendously working with three different instructors. I was unable to, physically, fit into one of their vehicles and they didn't even hesitate on finding me a different vehicle. That vehicle ended up being my fastest car of the day. Afterwards, when we were waiting for our videos, which was sent but email, I realized that I gave them the incorrect email address. I called them up and they changed the address and I received it withing a couple of minutes. All three of us were absolutely thrilled by the entire experience that we are planning a trip every year to enjoy it over and over and over. Thank you to the entire EXR team!!!!
OUR SUPERCARS
The world's largest fleet of exotic cars with over 50 cars and 19 models to choose from including the hottest cars by Ferrari, Lamborghini, Aston Martin,
Porsche, Corvette, Audi and Mercedes. All cars are equipped with paddle shifters to accommodate all skill levels and board dash
cameras to capture every moment of your Exotics Racing experience.