drive a
McLaren 570s

on a racetrack!
The new McLaren 570S packs a huge punch in a small package by incorporating two turbos into the 3.7L V8, which now produces 562hp and top speed of 204mph. To get to the 200mph mark the 570S utilizes a sequential 7-speed gearbox that promises to be as fast and light when it's time to shift. read more >
As "Car and Driver" said, "McLaren's seven-speed dual-clutch gearbox swaps cogs fast enough to make Porsche's seemingly perfect PDK appear flawed. When we get a chance to strap our test gear onto the McLaren 570S, we're expecting a 3.1-second shot to 60 mph and a quarter-mile run in less than 11 seconds." This McLaren is easily one of the best sportscar to leave their English factory since the 650S.
Also helping the car accelerate is the fact that is mostly comprised of carbon fiber. The chassis can be described as tub in shape, and was created using technology from their Formula-1 race team. Having top-level engineering means this car isn't just fun in straight lines, but exceptional on winding roads. And for that reason alone, the McLaren 570S might be the fastest car around our 1.2-mile European style road course in Las Vegas.
less >
McLaren 570s

204 MPH
562 HP
3.2 S S
$205,000
The McLaren 570s features a carbon fiber composite chassis powered by a mid-mounted V8, twin-turbo engine that cranks out 540 hp and delivers a 0-60 in 3.2 seconds! The McLaren 570s is a pure racing machine with distinct vertical doors and a 7-speed automatic dual-clutch gearbox that produces a top speed of 204 mph.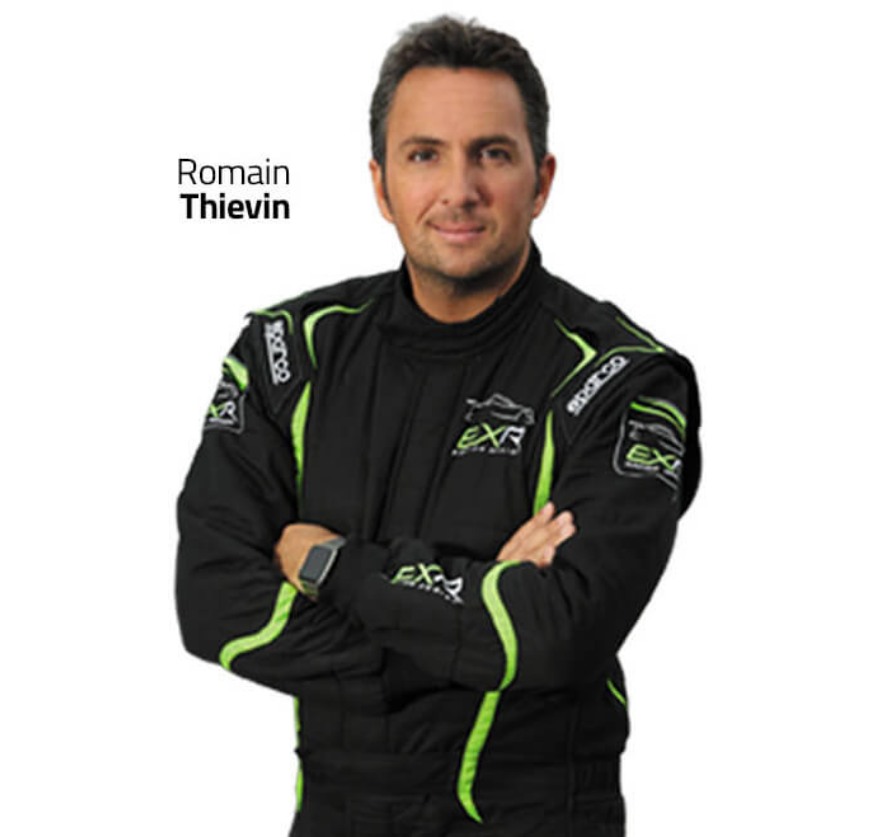 Tips From A Pro
"McLaren is one of most acclaimed sports car manufactures in history and we are proud to welcome their newest sports car, the 570S, to our fleet. This car shows what happens when some of the world's best engineers come to the racing world. The twin turbo V8 give this small car the feel of something more akin to a rocket ship. The car is the pinnacle of today's automotive technology with chassis mostly comprised of carbon fiber. It features a suspension tuned by one of the best racing teams in the world, and a shape that is aerodynamically perfect to help the car stick to the ground allowing it to grip, hold, and dominate our race track."
DRIVER ITINERARY
Our team of racing experts will guide you through the entire experience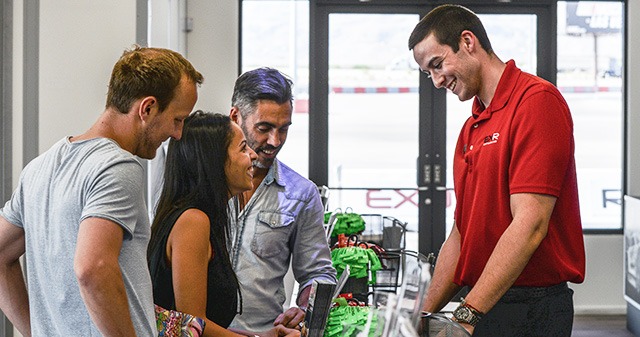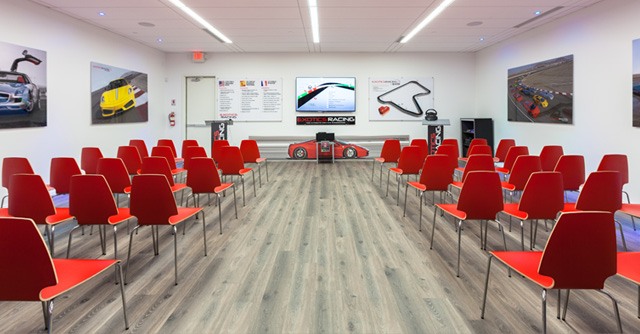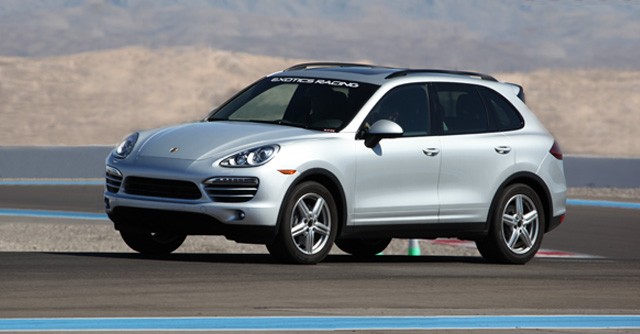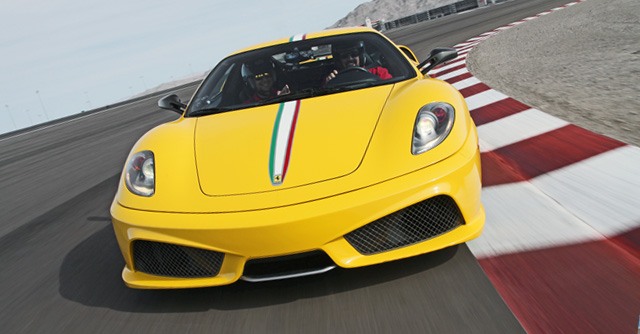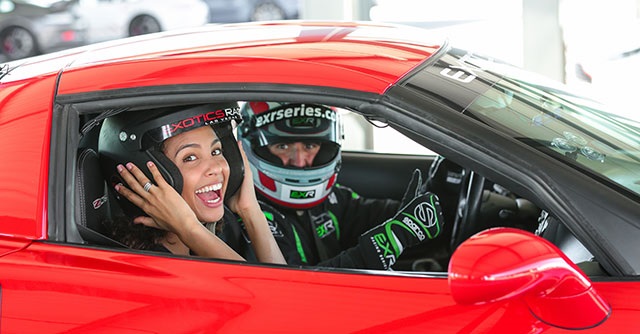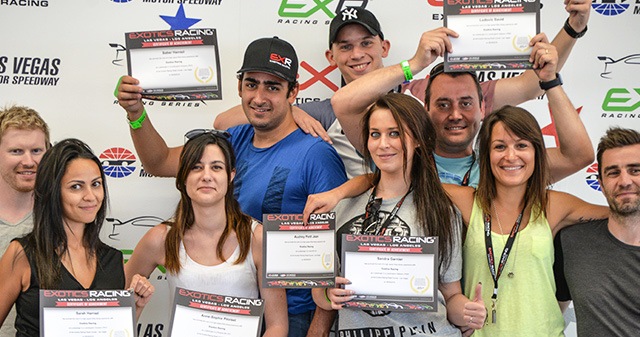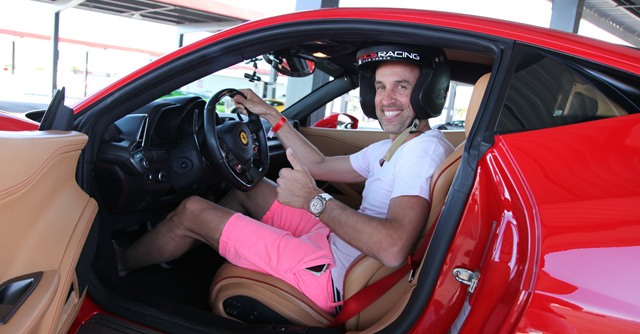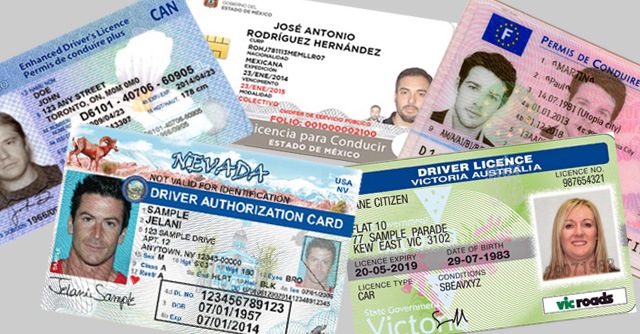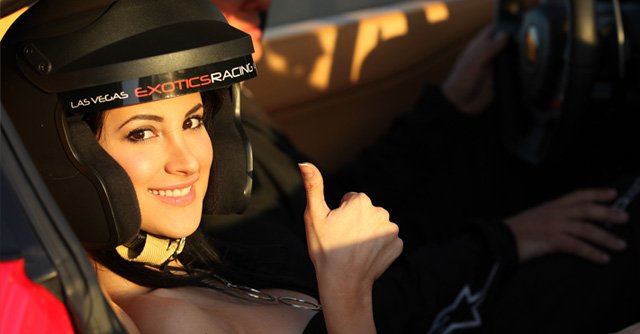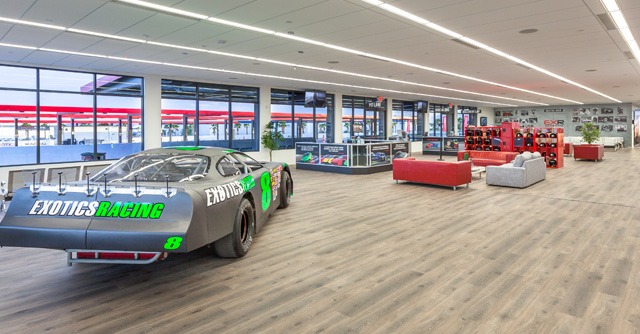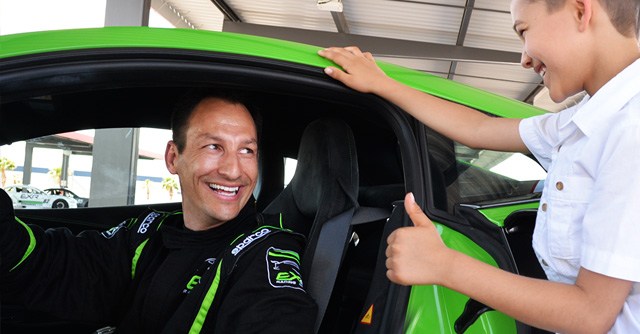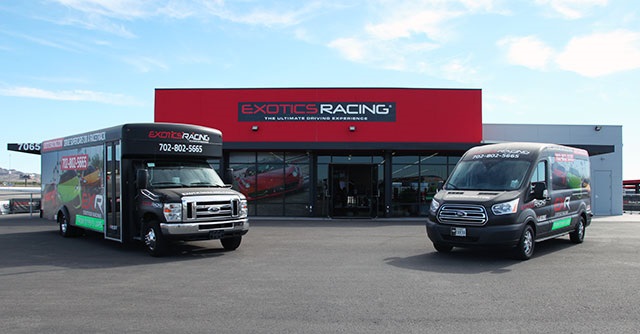 188 Reviews
Over 230,000 Happy Customers! We've become a top rated racing attraction in Las Vegas and Los Angeles. See what others have to say about their exciting driving experience at Exotics Racing.

September 20, 2018
Was a great experience and will do it again!

September 17, 2018
The spring mountain track was very technical and fun. The in car instructors were amazing.

September 14, 2018
I would recommend to all my friends and family. the experience was great and my instructor *** was the best.i would not change anything. ***

September 14, 2018
I recently had my third day at Exotics ... amazing fun as usual. They treat customers with nothing but courtesy and respect. AND PLEASE DO NOT MISS THE DODGE CHARGER DRIFTING RIDE!!!

September 7, 2018
Another great experience at Exotics. Staff was friendly and incredibly nice. Easy to get in and out. Can't beat it!

September 4, 2018
*** made the driving experience even more fun. I brought a niece in law and a nephew in law and a nephew and grand nephew and they also had the time of their lives. Well worth the time and money. Thank you.

September 3, 2018
*** is a fantastic instructor. No improvement needed this time!

August 27, 2018
The driving experience was superb, learn a lot about driving in the track as well. Instructions are great, very patient.

August 27, 2018
I thought the order was very structured. The introduction video was great and safety briefing was very informative. I thought the process was expedited and covered everything you needed to know. I would most definitely recommend this to any car lover, gear head, adrenaline junkie, etc! It was one of the most exciting things I have done. Im big into the off-road world and motrcycles (sport bikes), and I haven't done anything like this before! I will be back! The instructors are great and really know what they're talking about.

August 21, 2018
GO! GO GO! RALLY THE CREW....BOOK THE TRIP....GO! I had so much fun!!!:):):) I drove the 430, 458 and 570...all were absolutely amazing...each had different positive attribute so Im glad i tried them all..... for sure wish i tried the GTS and the huracan though, so I WILL BE BACK! Huge thanks to the instructors ***, *** and ***... they were a blast to work with and their coaching was great. They def help you push to get your proper experience. The rest of the desk/behind the scenes crew were awesome too.. many thanks guys! I cannot wait to come back with my friends!!!!
OTHER AVAILABLE SUPERCARS
The world's largest fleet of exotic cars with over 50 cars and 19 models to choose from including the hottest cars by Ferrari, Lamborghini, Aston Martin,
Porsche, Corvette, Audi and Mercedes. All cars are equipped with paddle shifters to accommodate all skill levels and board dash
cameras to capture every moment of your Exotics Racing experience.