Drive an
Aston Martin Vantage

On a Racetrack!
The name is Vantage. Aston Martin Vantage. It's not a name that's taken lightly and the new 2019 Aston Martin Vantage delivers on the promise of exceptional performance in an exceptionally beautiful package. read more >
With 503 horsepower and 505 lb-ft of torque on tap, the twin-turbo, 4-liter V8 moves the Vantage to a top speed of 190 MPH and will go from standing still to 60 MPH in a scant 3.5 seconds. It can use all that power to dash from corner to corner at an exceedingly quick pace whereupon the Vantage will offer hint of oversteer while railing through the turn with style and grace.
Suave, sophisticated and powerful, the Aston Martin Vantage will galantly accept the challenge of the track only to shred lap times without mercy. Available at Exotics Racing starting at $299 for five laps.
less >
Aston Martin Vantage

195 MPH
503 HP
3.5 S
$153,000
Aston Martin blends all the luxury and style of a world class touring vehicle with all the performance of a true sports car. This 4.0L V8 delivers 503 hp with a top end of 195 mph. This iconic brand is packed with cool sophistication and beautiful body styling unmatched by any other vehicles of this type.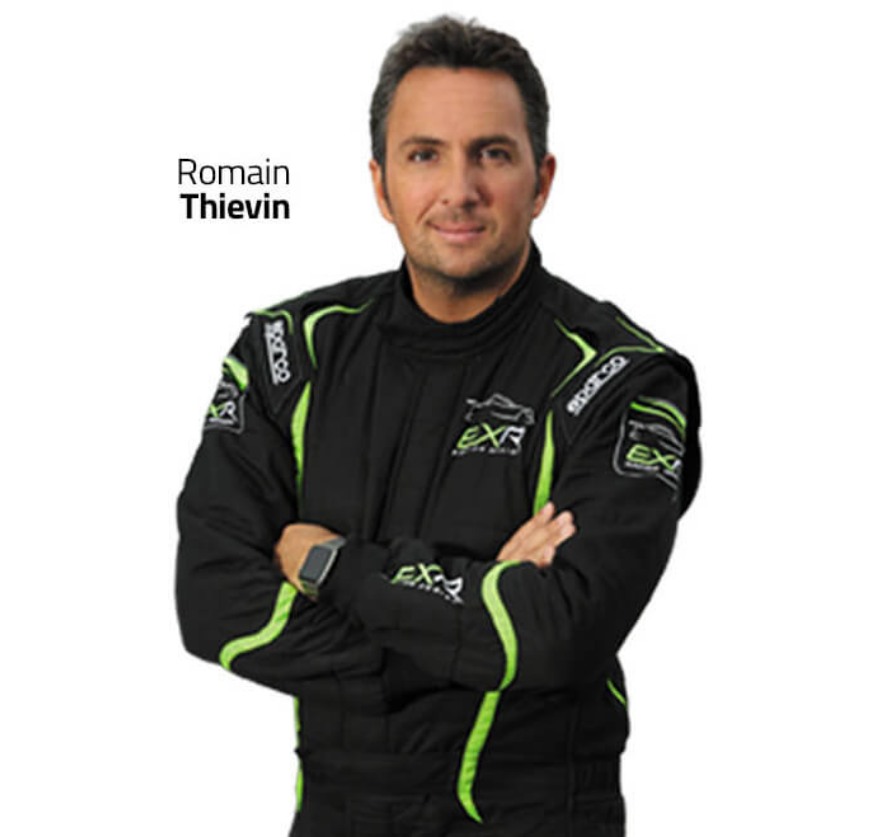 Tips From A Pro
"The Aston Martin Vantage is a smooth and powerful car that also needs to be driven that way. In the corners, use that little bit of body roll to your advantage, weighting the outside tires to really grab the track surface so you can begin to feed in the power at the apex and let tail dance with a small side-step at the exit."
DRIVER ITINERARY
Our team of racing experts will guide you through the entire experience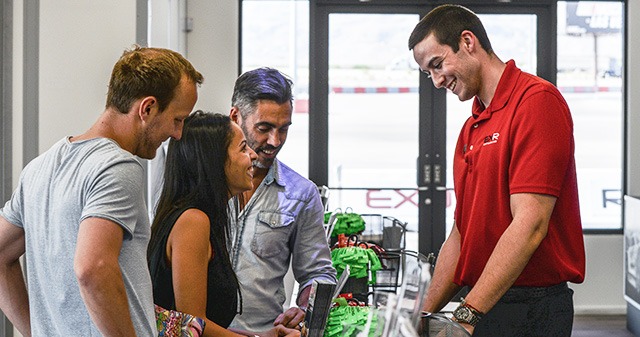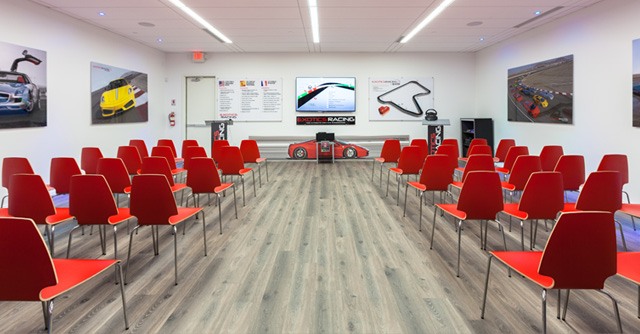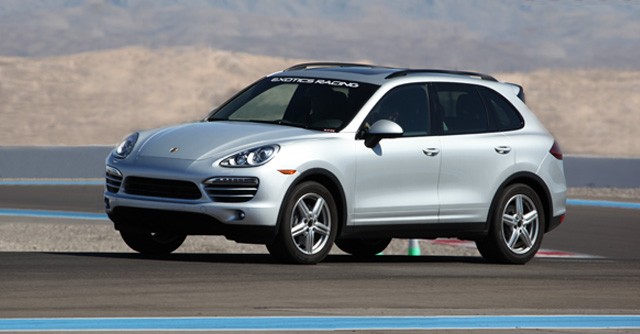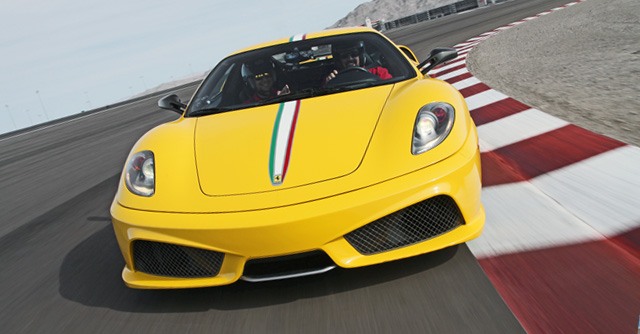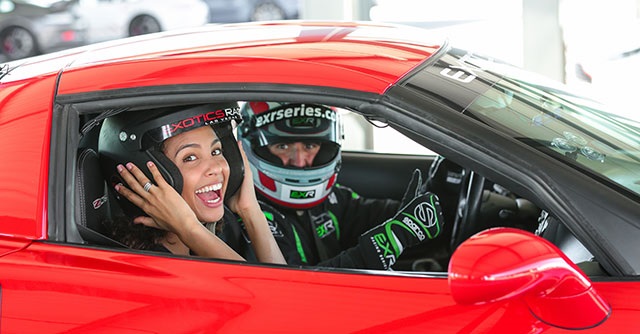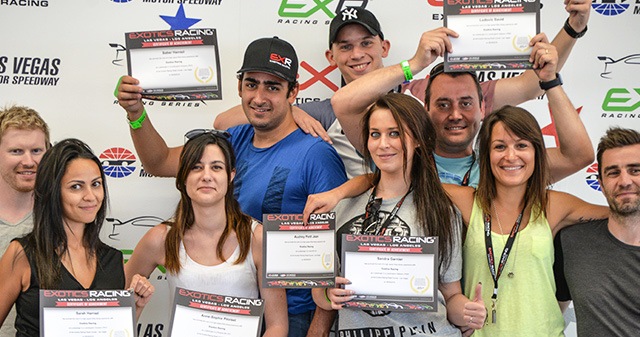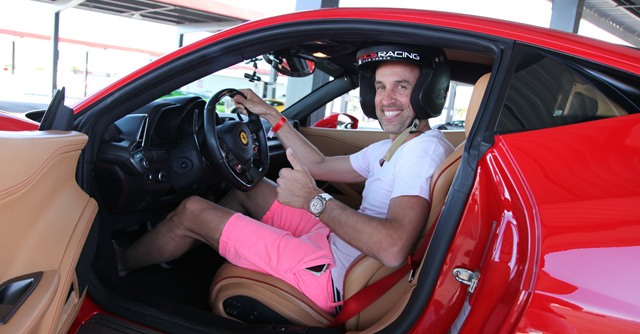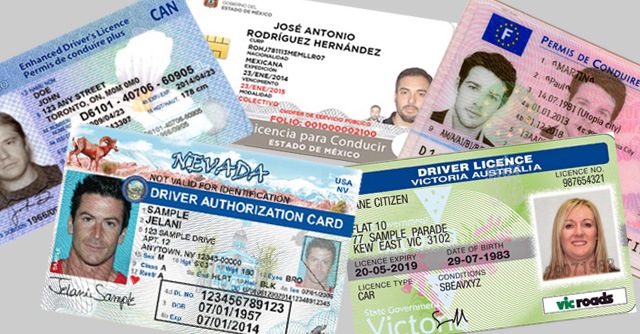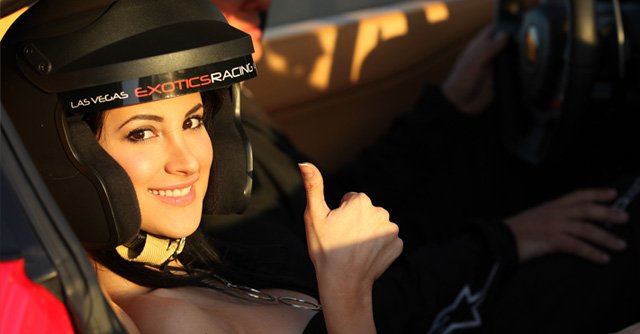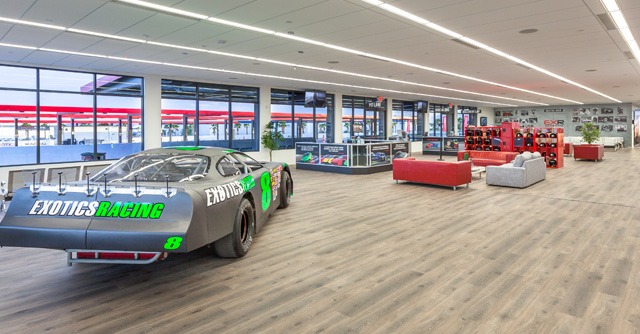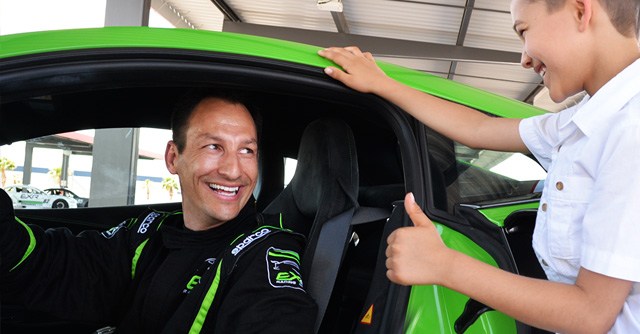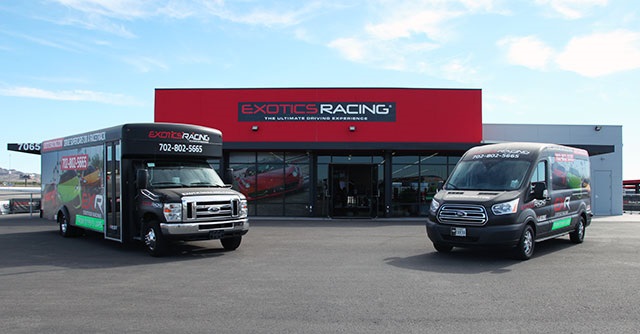 TIME TRIAL WORLD CHALLENGE BY EXOTICS RACING
NEW and ONLY at Exotics Racing!
You never know how fast you are until you come to Exotics Racing for the Michelin Time Trial Challenge! Challenge your driving skills on a racetrack behind the wheel of our supercars and take part of the world's largest motorsports competition, exclusively at Exotics Racing Las Vegas.
After each driving experience, whether you want to race against the clock or a friend, our automatic live and online ranking allows you to compare your laptimes and rank against other drivers. There is no exception, every driver is timed on our racetrack and therefore is a competitor of our World Challenge!
Who will be the next fastest driver at Exotics Racing?
Aston Martin Vantage Video
Aston Martin Vantage Gallery
408 Reviews
Over 400,000 Happy Customers! We've become a top rated racing attraction in Las Vegas. See what others have to say about their exciting driving experience at Exotics Racing.

June 25, 2013
I am so glad this is an option for me when i visit las vegas. I can't stop telling people about my experience with exotic racing. The two laps drifting with the corvette zo6 was beyond anything i had experienced before, the video durring the drifting ride was cut short, so to much sadness to me (not), they had me go out again for two drifting laps! Absolutely. Awesome time with all the guys and gals out there. Than you for the great memories on my 10 year wedding anniversary!
June 20, 2013
Fantastic selection of cars and extremely helpful instructors who were highly motivated to assist me in getting the most out of each car. I would recommend this to anyone who loves driving and appreciates superb cars. My favorite was the Lambo Adventador. My video was ready within 10 minutes of finishing the course and totally professional and well edited and presented. Great atmosphere and awesome cars and staff. I am definitely coming back: greatest birthday present/bucket list experience ever! Very professional operation.
June 20, 2013

June 19, 2013
If you enjoy any aspect of automobiles; whether it be classic cars, new cars, anything; 4 words: YOU MUST DO THIS. What ever qualms or concerns you may have, the staff are pleasant, courteous, professional, and an absolute joy to work with. I can't wait to do this again. If you get Ben in the passenger seat with you, he is AWESOME. To say that I loved this is a massive understatement. I can't put in to words how good it was; what I can say, though, is I will definitely be back as many times as I can.

June 6, 2013
Did 7 laps in the AM. V12 Vantage S. Great car. Not the fastest car of the fleet but drives very well on a tight circuit. Had a great instructor. 5 Laps is not enough. Should have done 10 laps at least to get really warmed up and get a real feel of the track. Great experience. Will do it agin in a heart beat. John Armitage Vancouver BC June 6th 2013

June 5, 2013
Will recommend this to all family and friends to do when in Vegas, great experience.

June 4, 2013
great experience certainly worth doing

June 4, 2013
This was the biggest adrenalin rush I have been fortunate to experience. The whole operation was smooth and well communicated and the instructors are highly skilled enabling you to really get to grips with whatever car you select. To cap the day off I selected a 2 lap speed drift, a ride really seat of your pants stuff. Hells bells this was brilliant. So thank you team, you gave this old fella from NZ the biggest smile in the world...I want to come back.

May 24, 2013
Awesome is just not a good enough word to describe this experience. Simply outstanding from the moment you arrive and throughout the whole time you are there. Definitely on my things to do again next time I am in Vegas.

May 22, 2013
Best time I have had, it was a good choice to book two cars as the fist one set me up for a great ride in the second car. I came all the way from Australia to do this and I would do it again any time. Thankyou.
OUR SUPERCARS
The world's largest fleet of exotic cars with over 50 cars and 19 models to choose from including the hottest cars by Ferrari, Lamborghini, Aston Martin,
Porsche, Corvette, Audi and Mercedes. All cars are equipped with paddle shifters to accommodate all skill levels and board dash
cameras to capture every moment of your Exotics Racing experience.