Drive a
Lamborghini Gallardo

On a Racetrack!
Named after the famous breed of fighting bull, the Gallardo 550 hp machine has a top speed of 200 mph and rockets from 0-60 in 3.9 seconds!. Named 2006 Top Gear Dream Car of the Year and 2009 Top Gear Car of the Year, the Lamborghini Gallardo remains a top pick among car experts around the world. Listen to the Lamborghini's V10 engine roar through the track while our pro instructors coach you to drive it to its limit! read more >
The Gallardo LP550-2 is the first series-production rear-wheel-drive to come out of the house of Lamborghini since the Diablo. There is a lot to be said about a rear wheel, 550 horsepower supercar that pushes 398 lb-ft of torque. Not to mention the removal of the front drive shafts lightens the Gallardo by over 65 pounds making it even lighter than the stripped-down Lamborghini LP570-4 Superleggera. Less weight with the same horsepower makes it faster and nimbler than the Gallardo LP550-4. Removing the front drive shafts also means that the weight distribution is now rear-biased making the Gallardo feel lighter and more agile.
Steering comes to life when you really push it hard. It's in third gear that the rush becomes amazing as the wide powerband of the engine revs from 3500 rpm all the way up to 8200 rpm providing a sustained, truly startling thrust. Don't worry about the corners. There is still plenty of grip from the rear tires to provide support.
Being able to open up this V10 and feel the ferocity of almost 400 lb-ft of torque thrusting down the back stretch will make you feel the ultimate rush of adrenaline! One thousand eight hundred feet shrink fast when smashing down toward the apex in a Lamborghini Gallardo LP550-2. All-in-all, the Lamborghini Gallardo LP550-2 is a perfectly balanced good time that delivers beauty, power, passion, and agility.
less >
Lamborghini Gallardo LP550-2

200 MPH
550 HP
3.9 S
$200,000
Gallardo holds the distinction of being Lamborghini's top selling vehicle of all time. It packs a powerful V-10 engine with 550 horsepower and a top speed of 200 mph with a 0-60 in 3.9 seconds. Named 2006 Top Gear Dream Car of the Year and 2009 Top Gear Car of the Year, the Gallardo remains a top pick among visitors to both of our tracks.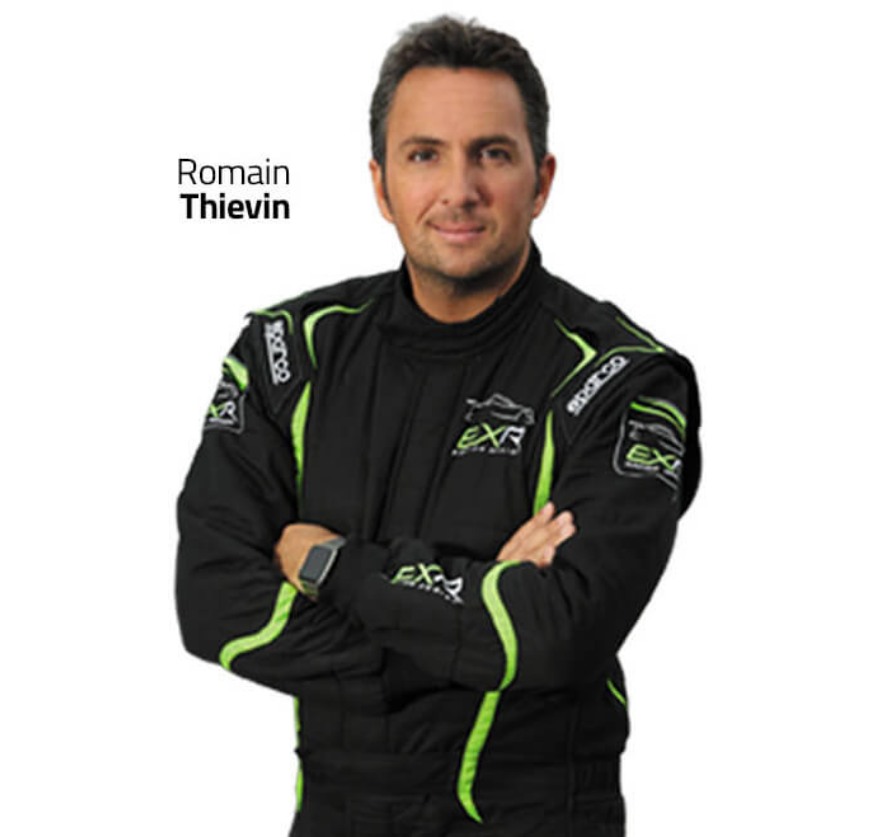 Tips From A Pro
"All Lamborghinis have a lot of power and very aggressive personalities, and it all starts with the Gallardo LP550. The LP550 throws you back with its 550hp V10 and will hold you there until you put up the white flag and surrender by taking your foot off the throttle. It has a very wide power band, making this car so much fun to drive."
DRIVER ITINERARY
Our team of racing experts will guide you through the entire experience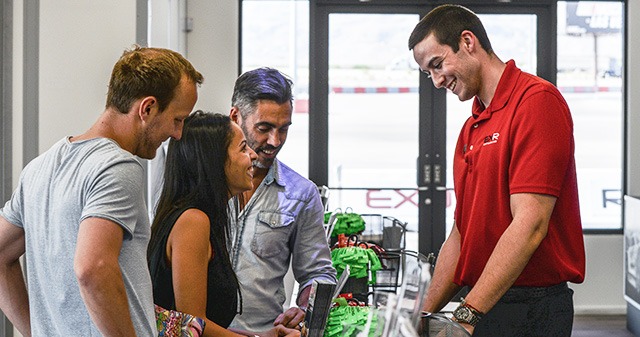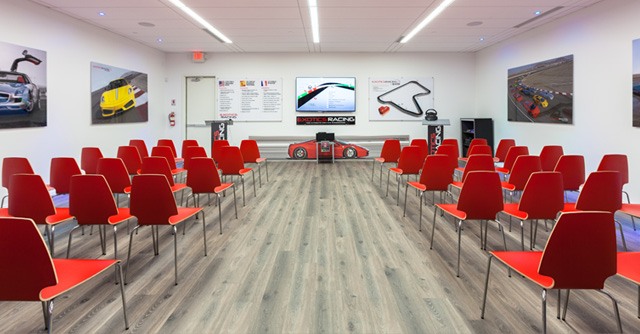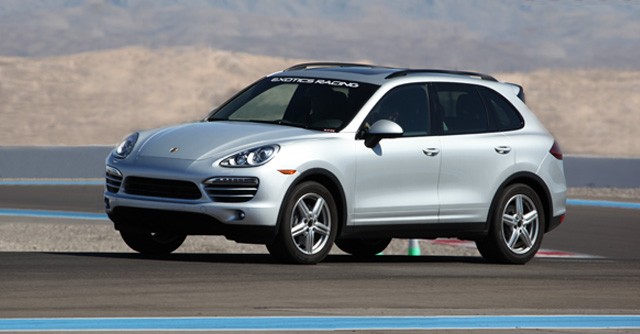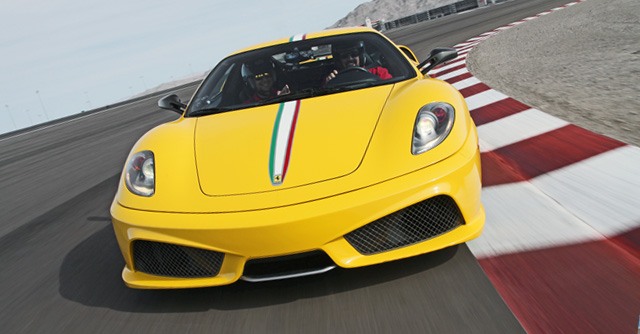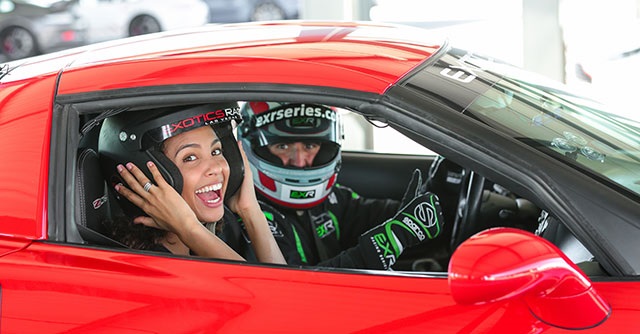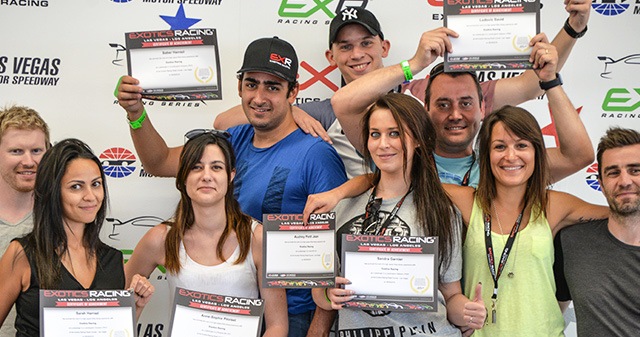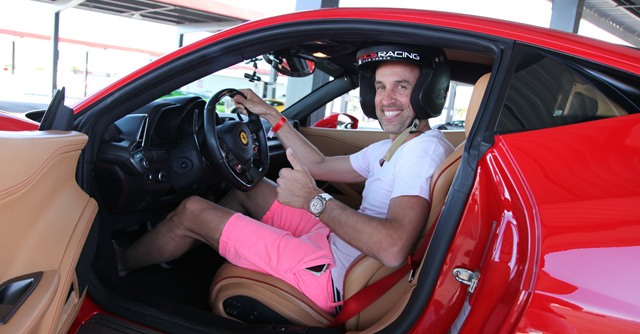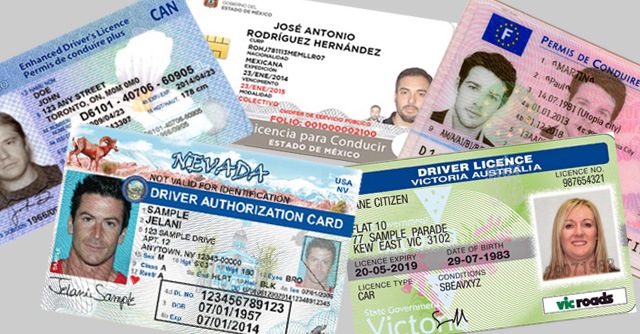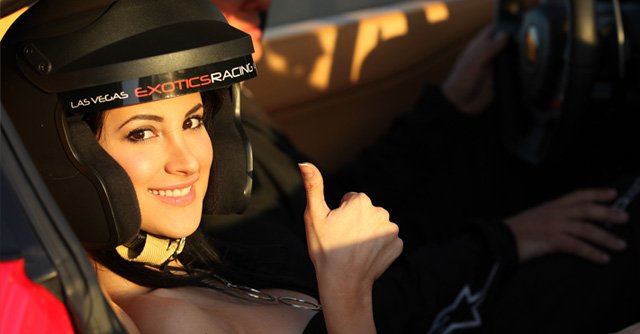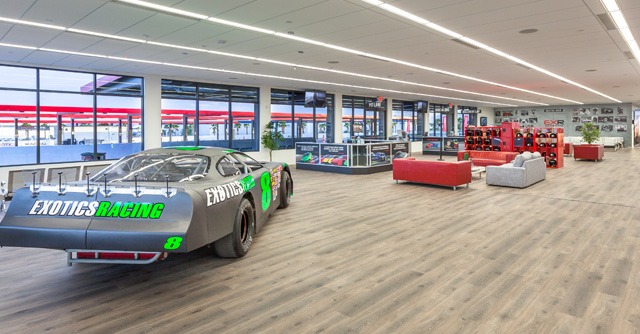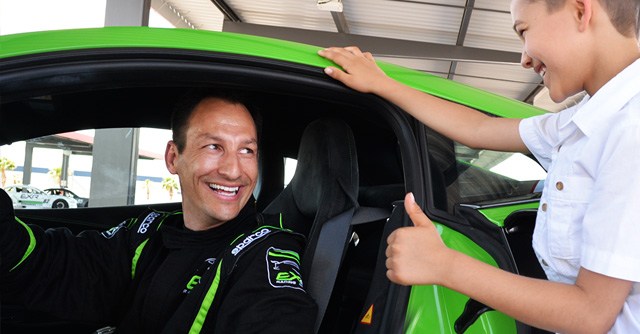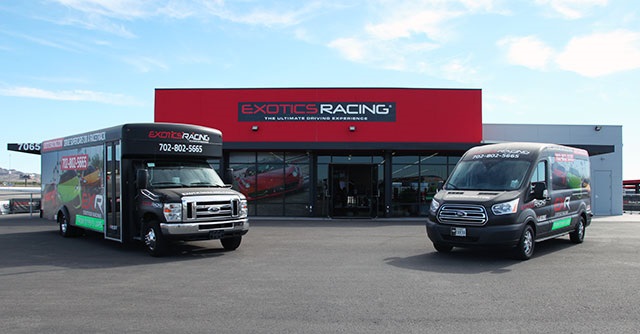 TIME TRIAL WORLD CHALLENGE BY EXOTICS RACING
NEW and ONLY at Exotics Racing!
You never know how fast you are until you come to Exotics Racing for the Michelin Time Trial Challenge! Challenge your driving skills on a racetrack behind the wheel of our supercars and take part of the world's largest motorsports competition, exclusively at Exotics Racing Las Vegas.
After each driving experience, whether you want to race against the clock or a friend, our automatic live and online ranking allows you to compare your laptimes and rank against other drivers. There is no exception, every driver is timed on our racetrack and therefore is a competitor of our World Challenge!
Who will be the next fastest driver at Exotics Racing?
Lamborghini Gallardo LP550-2 Video
Lamborghini Gallardo LP550-2 Gallery
1,306 Reviews
Over 400,000 Happy Customers! We've become a top rated racing attraction in Las Vegas. See what others have to say about their exciting driving experience at Exotics Racing.
April 2, 2011
I would highly recommend the experience. One of the highlights was being able to go and see the other cars in the garage. Kindve like being at an exotic car show.
April 2, 2011
I am in the military and I was stationed at a base near Las Vegas for a few weeks. That said, I don't make enough money to really live large in Vegas. However, I've always wanted to drive an exotic car. This was money well spent! If you are in a similar financial situation, skip the stripclubs and the casinos and go to Exotics Racing! The nay sayers who boasted "they probably won't even let you push the car to anywhere near where hp/grip/handling mean anything" were the same people who did not leave a comment on my facebook after I posted my on-board video. You can clearly hear my instructor saying "Peg it man, Let's Go!" and "More power, more power! oh and also the words "Full throttle, punch it!" All this while being able to see the smile on my face as I shift gears. The main goal of Exotics Racing is to truly send you home grinning from ear to ear!!!
March 31, 2011
The experience was an adrenaline rush. As I entered the race track I was welcomed by fighter jets flying 300 feet above the ground. As I waited for my turn, NASCARS were testing on the track (I am a NASCAR fanatic)and having access to the cars before my "Lamborghini Experience" was excellent.
March 29, 2011
This was a fantastic experience and one I'll never forget. I can still hear my instructor telling me to "go get the cone"! You all have a great setup there. Hopefully, you can expand out to the east coast sometime. Would love to drive again!
March 29, 2011
IT WAS MY BIRTHDAY PRESENT, THANKS FOR THE EXPERIENCE, WE SPEND A GREAT TIME!!!!
March 24, 2011
On Thursday,March 24, 2011 I had a date with a Lamb. LP560 at 11:30a.m.. Running long on time, your excellent staff offered me a free upgrade to the LP640. Well, o.k., twist my arm. Though my wife and I live very comfortably, we watch every penny and are retiring at 55yrs. old. She retired last year and I'll be 55 next February. Between your 5-star employees, your organization of this event, and the ambiance of the music, the Corvettes' squealing tires, NASCAR rumbling on the oval, the fighter jets on afterburner overhead, and the powerfull sound of those beautiful works-of-art that you've put together for us to drive, I had one of the highlites of my life there. I had the priveledge of being alone with Muhammed Ali for 45 minutes in his R.V. a few years ago. I rate the high that I was on from Exotics-Racing up on the tier with meeting him. My mind was stuck on it long after my wife and I left the track. I'll have a special place in my heart for that Murcielago. I promote your business to everyone at work. Very Well Done!! Thank You, Jeff Penn
March 24, 2011
It is also a learning experience because you practice how to anticipate to very difficult curves and how to keep in line the hole time.
March 17, 2011
Absolutely awesome! I drove the Lamborghini Superleggara and it did not disappoint! Getting the additional laps was worth it!!!
March 17, 2011
Driving a Lamborghini was a dream of mine. Unfortunately, 5 laps goes by too fast (I was starting to get comfortable). Adding on the ride along with Rudy was amazing. The experience was too short. I will make sure to book more laps the next time
March 15, 2011
I have had a love of cars for years and to be able to drive all the cars of my dreams on a track ....It was a dream come true....the wife says I can come back 4 times a year after she saw the video of me and the way I was able to drive the cars and the smile on my face she was so happy for me.
OUR SUPERCARS
The world's largest fleet of exotic cars with over 50 cars and 19 models to choose from including the hottest cars by Ferrari, Lamborghini, Aston Martin,
Porsche, Corvette, Audi and Mercedes. All cars are equipped with paddle shifters to accommodate all skill levels and board dash
cameras to capture every moment of your Exotics Racing experience.