Lamborghini Gallardo LP550-2

200 MPH
550 HP
3.9 S
$200,000
Gallardo holds the distinction of being Lamborghini's top selling vehicle of all time. It packs a powerful V-10 engine with 550 horsepower and a top speed of 200 mph with a 0-60 in 3.9 seconds. Named 2006 Top Gear Dream Car of the Year and 2009 Top Gear Car of the Year, the Gallardo remains a top pick among visitors to both of our tracks.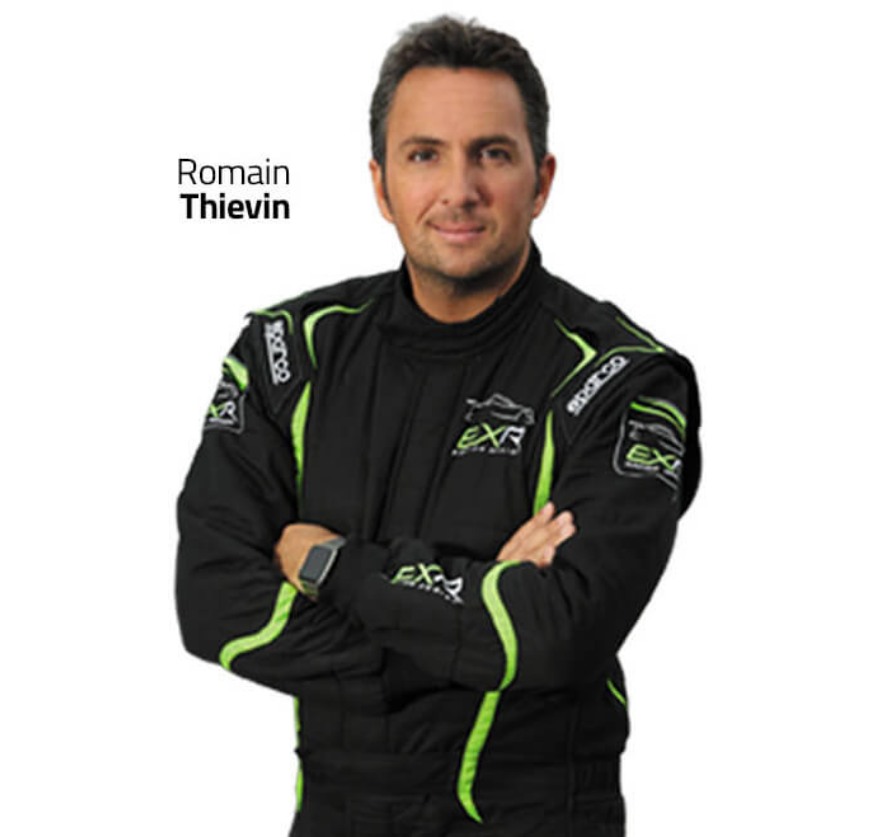 Tips From A Pro
"All Lamborghinis have a lot of power and very aggressive personalities, and it all starts with the Gallardo LP550. The LP550 throws you back with its 550hp V10 and will hold you there until you put up the white flag and surrender by taking your foot off the throttle. It has a very wide power band, making this car so much fun to drive."
DRIVER ITINERARY
Our team of racing experts will guide you through the entire experience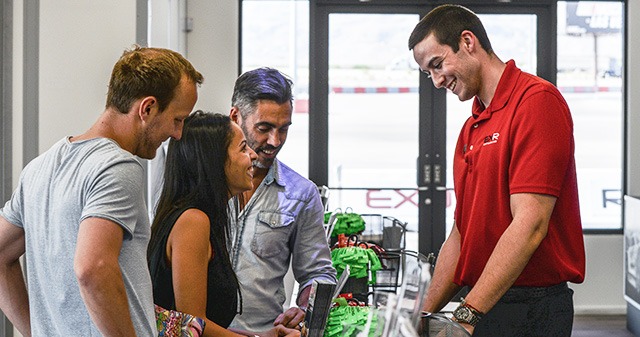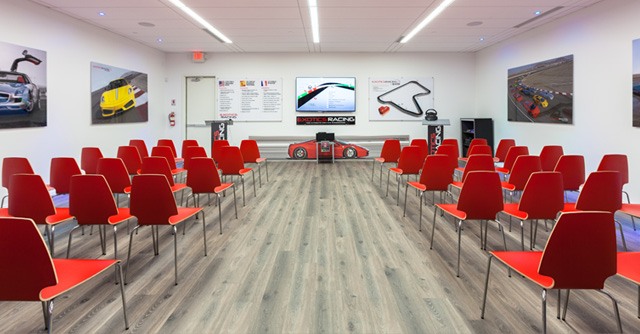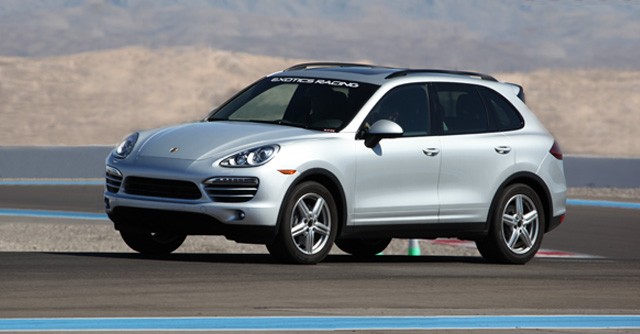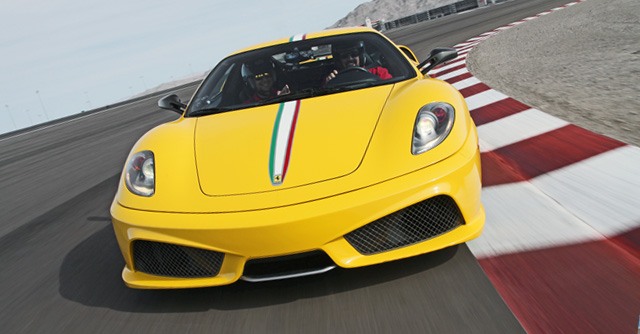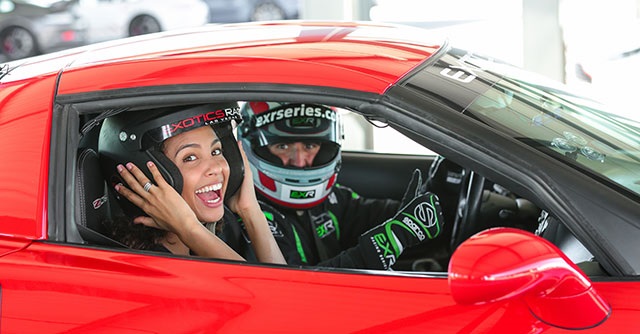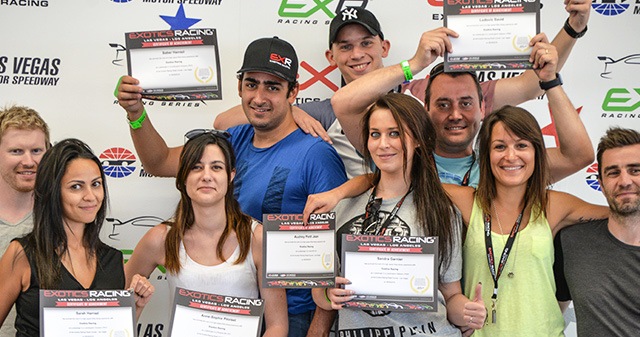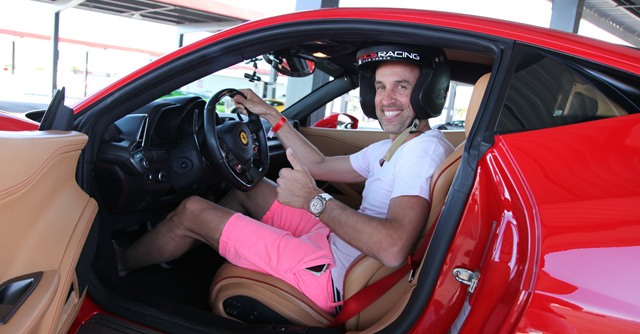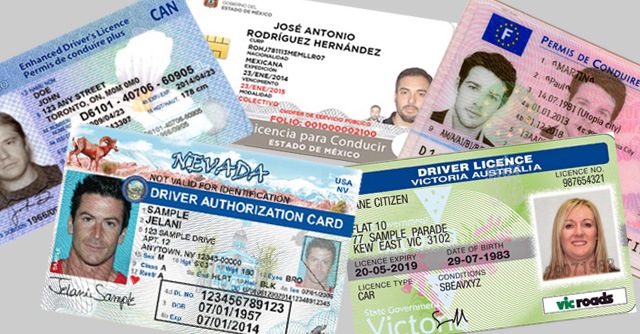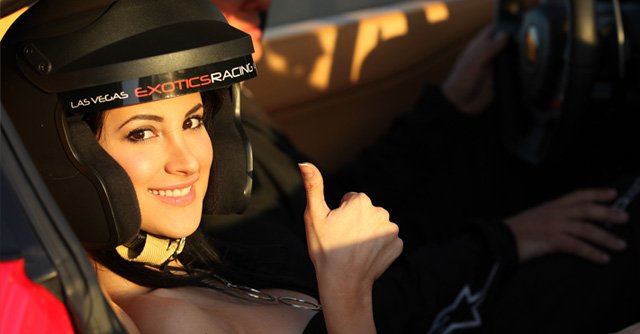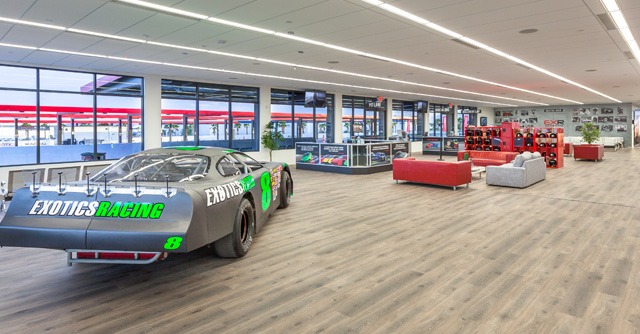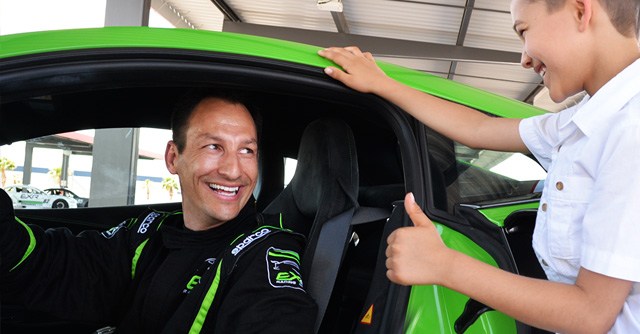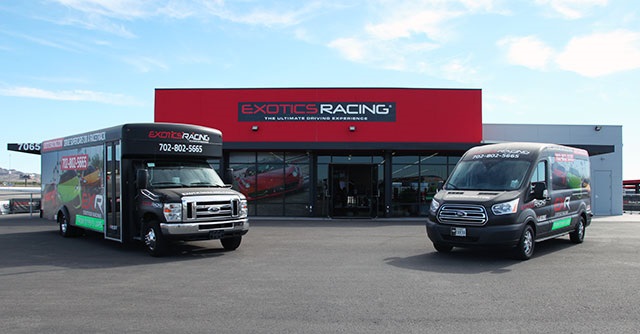 Lamborghini Gallardo LP550-2 Video
Lamborghini Gallardo LP550-2 Gallery
1,332 Reviews
Over 230,000 Happy Customers! We've become a top rated racing attraction in Las Vegas and Los Angeles. See what others have to say about their exciting driving experience at Exotics Racing.

May 31, 2017
An absolute blast for any car enthusiast. Great instruction. Just listen and do what they say and you'll beat all your friends. I wish I could spend a whole day just mastering the car, and the track.

May 26, 2017
I really enjoyed my experience, the front end staff was polite, upbeat and friendly. Your drivers were informative and encouraging to get the most out of the vehicles and the track. I drove six vehicles the day I was there and my two favorite were the McLaren 570S and the Porsche GT3. I am looking forward to coming back and having another day of awesome fun! I will recommend you to others.

May 23, 2017
I set up to drive two cars for my 55th birthday. The staff and instructors were so very well trained. I drove 7 laps in each car. I was not pressured into any additional charges. But they did offer video and extra cars at a reduced price. I had the time of my life to drive a Ferrari and a Lamborghini as fast as possible with a coach next to me. I have already recommended the experience to many others and will continue to do so. Last year I drove the Corvette C7 Z06 and I was hooked! I have already planned what two car I will drive next time.

May 18, 2017
My purpose for visiting EXR was to gain some track time prior to licensing for road course events locally where I live. Although I did not apply for a full race school, the time I spent on the track with 2 different instructors and 2 different vehicles was invaluable as an introduction. As I came more from a drag racing background, road course for me personally is a completely different (and a completely new) style of driving. Both my classroom and driving instructors were very helpful and very patient. After my experience, a good deal of my outlook on driving, and road course, changed completely. I am so glad I purchased the optional video as well, it was great for me to go back afterwards and review what I had done right and where I needed to improve! I recently and successfully licensed for road course events at my local track! I am looking forward to this as a new driving experience! I hope to return to EXR in the near future, it's a great experience, whether it's to learn more about road course and improving your driving ability...or whether you just want to go out and drive the supercar of your dreams!

May 18, 2017
Had a blast! The staff members are very knowledgeable and assist you in having a really good experience. Would highly recommend!

May 17, 2017
The entire experience can be summarized as "Awesome!" From the reservation to check in to race to watching final video, the whole process was smooth and hassle free. I had an absolute blast and only wish I could afford additional cars. The customer service clerks and the driving instructors were extremely polite and professional. The major point was on safety and then fun. I drove the Lamborghini Gallardo and Ferrari 458 and could not more happier. Highly recommend exotics racing.

May 16, 2017
For those people who loves supercars, Exotics Racing is the right place. Ther I made my dreams come true. It was an unforgetable day. Thanks for all the team EXR ***. As soon as possível, I'll know EXR in ***.

May 16, 2017
I had a great time. It was a blast to go fast. I have recommended Exotics Racing to a number of friends.

January 30, 2017

January 30, 2017
Very professional and informative. You get what you pay for with these guys. It's worth every penny!
OTHER AVAILABLE SUPERCARS
The world's largest fleet of exotic cars with over 50 cars and 19 models to choose from including the hottest cars by Ferrari, Lamborghini, Aston Martin,
Porsche, Corvette, Audi and Mercedes. All cars are equipped with paddle shifters to accommodate all skill levels and board dash
cameras to capture every moment of your Exotics Racing experience.