DRIFTING RIDE-ALONG EXPERIENCE
The most thrilling ride on a racetrack!
The Drifting Ride-Along experience is truly an adrenaline shot! Exotics Racing's professional drifter will take you as a passenger for the Supercar full-speed drifting experience. Onboard the Dodge Charger SRT Hellcat, you will feel the rush of the 707hp V8 like nowhere else. The ride-along experience will amaze you with skillful racing techniques. This supercar is fully mastered by our expert racing drivers and it shows it on the racetrack! Buckle in for the adrenaline-pumping ride of your life!



Drifting Ride-Along
Dodge Charger SRT Hellcat

204 MPH
707 HP
3.4 S
$US65 900
How do you take up to three passengers for a sideways drifting, tire-smoking extravaganza of a thrill ride? Buckle them into a Dodge Charger SRT Hellcat. Why this car? To start, it's a four door sedan, so the two backseat passenger can get in with ease. More importantly, the Charger SRT Hellcat pumps out a whopping 707 horsepower and 650 lb-ft of torque.
SUPERCAR RIDE-ALONG EXPERIENCE
Pick one of three exotic cars below
Exotics Racing's professional drivers will take you as a passenger and show you what a supercar can do on our racetrack. Onboard the Porsche 991 GT3, Ferrari 488 GTB or the Lamborghini Huracan, these ride-along experience will amaze you with skillful racing techniques mastered by our experienced racecar drivers!


Supercar Ride-Along
Lamborghini Huracan

198 MPH
580 HP
3.4 S
$US216 000
It's like a time machine. Only faster. For the speed seekers the Lamborghini Huracan together with our racing drivers will have you at the edge of your seat. With 580 horsepower and our expert racing drivers, hold on tight and enjoy the high speed ride.
Supercar Ride-Along
Ferrari 488

205 MPH
660 HP
3.0 S
$US330 000
Supercar Ride-Along
Porsche 991 GT3

198 MPH
500 HP
3.8 S
$US143 000
One thing is clear already: the new 911 GT3 ride along is going to change the way you think about Porsches. With outstanding performance and offering excellent manageability, our racing drivers will break through the limits to give the Supercar experience.
RIDER ITINERARY
Our team of racing experts will guide you through the entire experience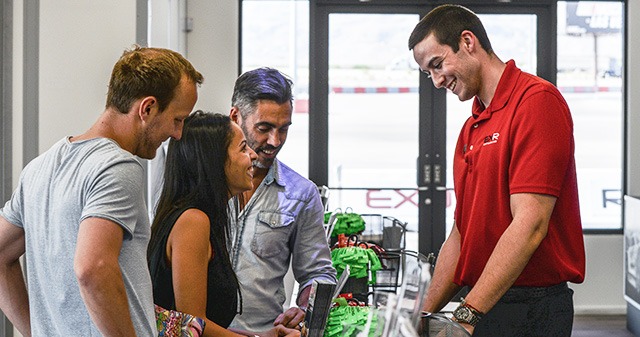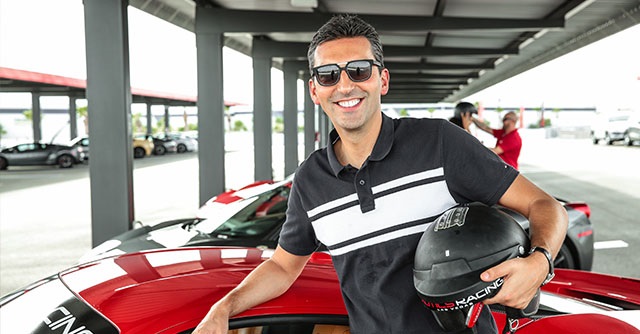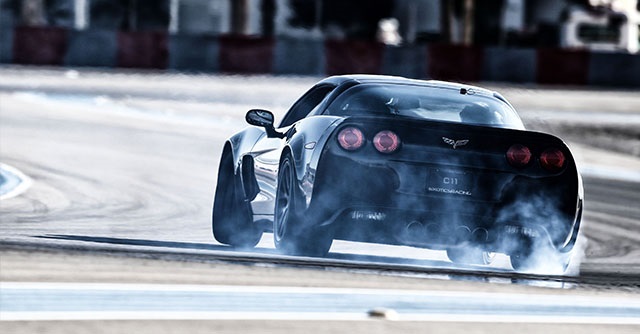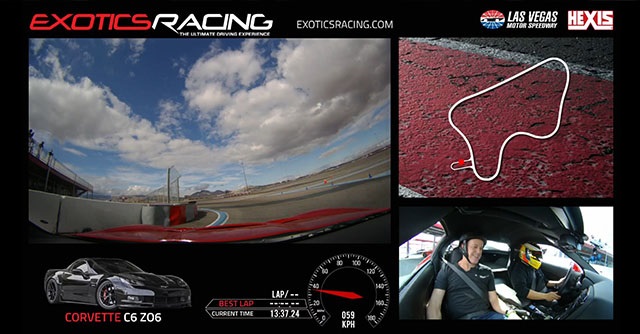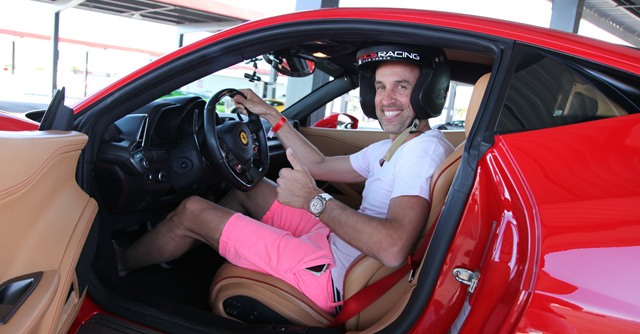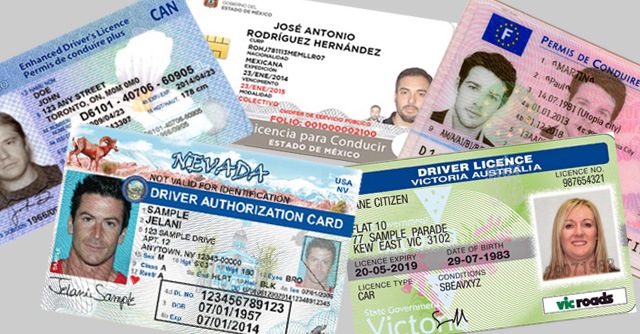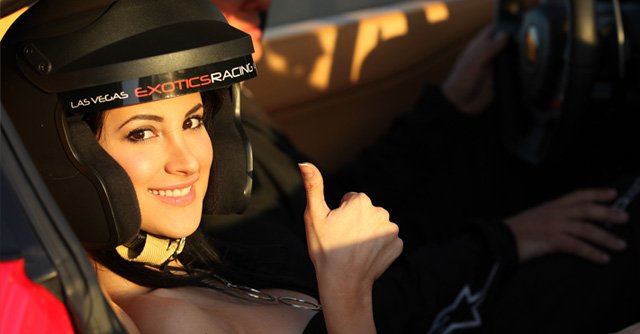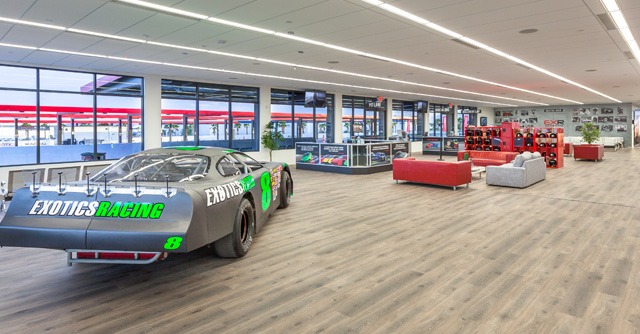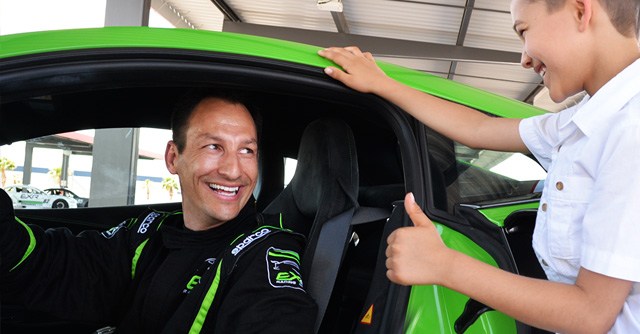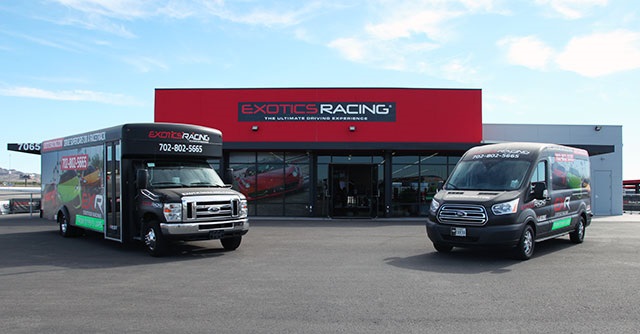 SUPERCAR DRIVING EXPERIENCES
Located on the grounds of the Las Vegas Motor Speedway, our exclusive 1.2-mile racetrack was designed by professional racing drivers to highlight our supercars performance capabilities. You'll find an example of many turns found on the world's greatest racetracks including hairpins, double apex corners, fast sweepers, chicanes, 90-degree corners and even a banked turns as well as large runoff areas, the latest high-tech safety barriers, and even the only in-ground LED lighting system in the US.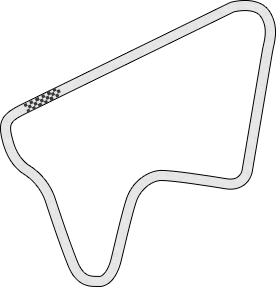 1,800 ft

Main straight away

1.2-mile

track length

7

days open

7

turns

140 mph

top speed

15 min north

Of the las vegas strip
7 083 Reviews
Over 260,000 Happy Customers! We've become a top rated racing attraction in Las Vegas. See what others have to say about their exciting driving experience at Exotics Racing.

février 27, 2014
First rate experience all the way around!

février 26, 2014
Had a blast, even the driver's briefing was fun. Joe did a heck of a job helping me hustle around the track. I'd wholeheartedly recommend this experience to any car buff near either location.

février 26, 2014
It is refreshing to have a long awaited experience that turned out better than imagined. Began planning the next trip to Vegas before we left the parking lot.

février 26, 2014
My instructor, Jimmy, was absolutely fantastic! He pushed me out of my comfort zone and allowed me to feel a sense of accomplishment as well as having a great time! I never imagined what a wonderful, memorable experience this would be. Worth every penny, definitely the highlight of my Vegas trip! - Jody Marks, Huntsville, AL (First time customer and first time exotic/race driver).

février 25, 2014
Thanks for the ride. I will be back!!!! Amazing!!!

février 25, 2014
Exotics Racing not only met, but exceeded my expectations! The racing left my heart pumping for the rest of the day!

février 25, 2014
We were greeted by friendly staff. Our booking was organized and ready to go. The classroom time was excellent! I really enjoyed the freedom with the cars that were parked. All staff were friendly! My instructor, Jimmy in the F430 Scuderia was awesome! One of the best experiences of my life! I keep begging to come back :) You guys are doing an awesome job with the operation as a whole! I highly recommend you guys to everyone! Thank you!

février 25, 2014
An absolute awesome experience. The instructors make you feel at ease and were full of knowledge and made the experience a blast!!! I will be back!!!

février 25, 2014
An amazing day with passionate people sharing in the dream of racing exotic cars for the day. Amazing experience I can't wait to try again.

février 24, 2014

février 23, 2014
Chris was an excellent instructor and would do this again in a heart beat. Winton Kemmis

février 23, 2014
This was a bucket list trip for me and my wife, she got to see Celine Dion and I got to drive a Ferrari at speed. When we got home I looked at my Grand Sport Vette and just sighed.. I'll be back and stepping up a notch. Great experience guys. keep up the great work.

février 23, 2014
This was without a doubt top 5 things I have done in my life ever. I would go back and do it all over again, and again , and again! I highly suggest buying more laps, you start to get a feel for the car/track after lap 3 or 4.

février 22, 2014
This was by far the best experience I have ever had and look forward to coming back for more! Thank you!

février 22, 2014
My third time driving cars here and it is always an extremely satisfying and one of the best value adult fun things to do in Vegas.

février 21, 2014
This was the best part of my holiday, next time i'm down there. I would do it again, try some different cars. A very happy customer.

février 21, 2014
This was my fourth year in a row at Exotics Racing. Each year the experience improves. The cars are in excellent condition, the track is very good and the instructors are very good and friendly.

février 20, 2014
WOW-Talk about fun getting to knock of a couple items of your bucket list. Really thought I would never have the availability or place to drive my dream cars on a race track at my chosen speed. Thank you very much.I had so much fun and enjoyment. Bob Irvine Prescott,Ontario, Canada

février 20, 2014
Exotics Racing was an amazing experience that allowed me to achieve the dream of driving a Ferrari and Lamborghini on a track and experiencing their true potential. Kai was an awesome instructor!!

février 20, 2014

février 19, 2014
I would do this experience again in a heart beat. The staff were all very good, well trained and engaged in making the best time possible for each guest that they had out there. The cars and selection was incredible! I will be back to visit as soon as possible.

février 19, 2014
an exceptional experience, will try again.

février 18, 2014
The driving instructors really let you push the cars. They really helped me get the best experience out of each car I drove. I drove 6 of their best cars and the only thing I would've done differently was to do more laps per car. 5 laps is over before you know it.

février 17, 2014
Amazing day out would recommend to anyone with an interest in going fast and having fun at the same time!!

février 17, 2014
It was a blast to experience several super cars in a race environment in succession, allowing me to really compare their strengths, weaknesses and personalities all in a single day. I had a wonderful, unforgettable time.