DRIFTING RIDE-ALONG EXPERIENCE
The most thrilling ride on a racetrack!
The Drifting Ride-Along experience is truly an adrenaline shot! Exotics Racing's professional drifter will take you as a passenger for the Supercar full-speed drifting experience. Onboard the Dodge Charger SRT Hellcat, you will feel the rush of the 707hp V8 like nowhere else. The ride-along experience will amaze you with skillful racing techniques. This supercar is fully mastered by our expert racing drivers and it shows it on the racetrack! Buckle in for the adrenaline-pumping ride of your life!



Drifting Ride-Along
Dodge Charger SRT Hellcat

204 MPH
707 HP
3.4 S
$US65 900
How do you take up to three passengers for a sideways drifting, tire-smoking extravaganza of a thrill ride? Buckle them into a Dodge Charger SRT Hellcat. Why this car? To start, it's a four door sedan, so the two backseat passenger can get in with ease. More importantly, the Charger SRT Hellcat pumps out a whopping 707 horsepower and 650 lb-ft of torque.
SUPERCAR RIDE-ALONG EXPERIENCE
Pick one of three exotic cars below
Exotics Racing's professional drivers will take you as a passenger and show you what a supercar can do on our racetrack. Onboard the Porsche 991 GT3, Ferrari 488 GTB or the Lamborghini Huracan, these ride-along experience will amaze you with skillful racing techniques mastered by our experienced racecar drivers!


Supercar Ride-Along
Lamborghini Huracan

198 MPH
580 HP
3.4 S
$US216 000
It's like a time machine. Only faster. For the speed seekers the Lamborghini Huracan together with our racing drivers will have you at the edge of your seat. With 580 horsepower and our expert racing drivers, hold on tight and enjoy the high speed ride.
Supercar Ride-Along
Ferrari 488

205 MPH
660 HP
3.0 S
$US330 000
Supercar Ride-Along
Porsche 991 GT3

198 MPH
500 HP
3.8 S
$US143 000
One thing is clear already: the new 911 GT3 ride along is going to change the way you think about Porsches. With outstanding performance and offering excellent manageability, our racing drivers will break through the limits to give the Supercar experience.
RIDER ITINERARY
Our team of racing experts will guide you through the entire experience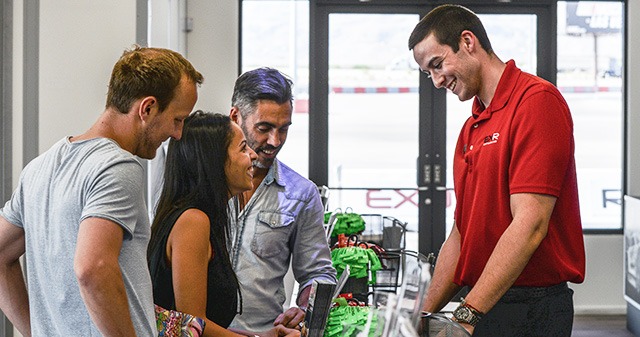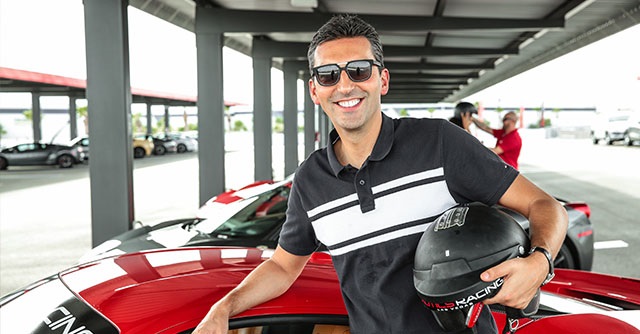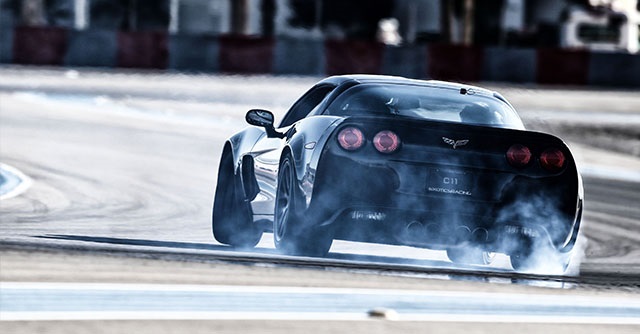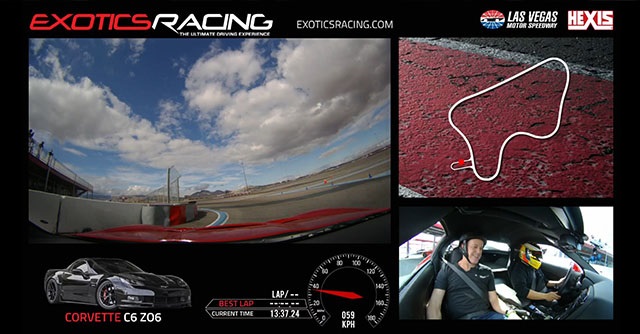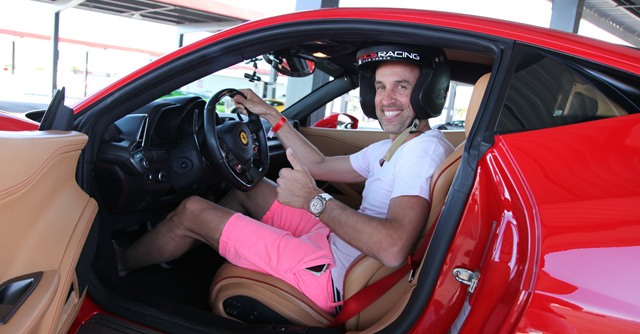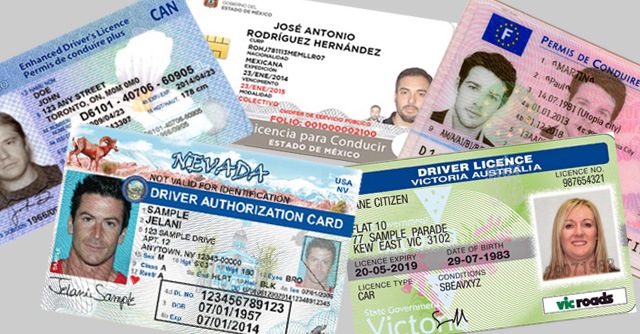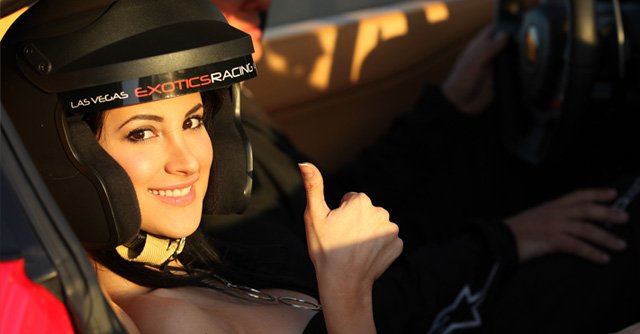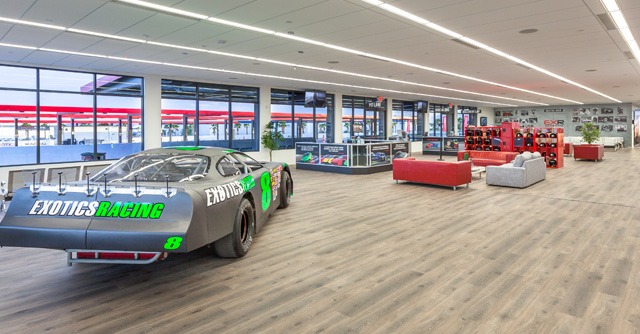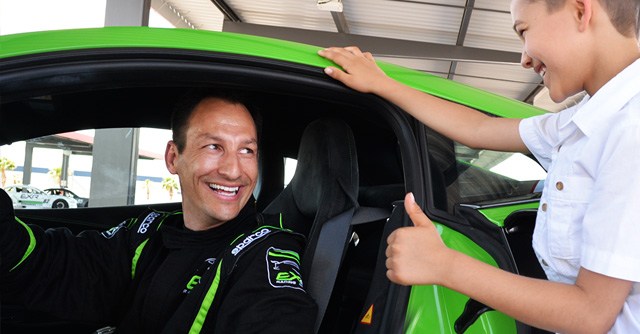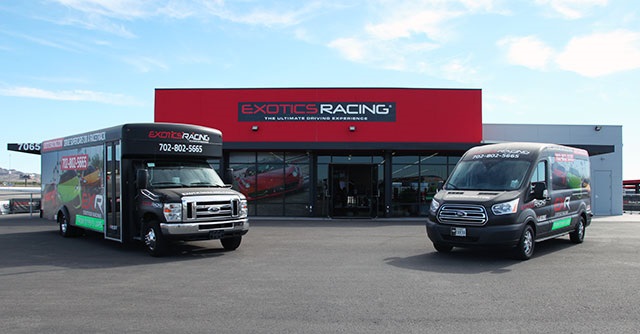 SUPERCAR DRIVING EXPERIENCES
Located on the grounds of the Las Vegas Motor Speedway, our exclusive 1.2-mile racetrack was designed by professional racing drivers to highlight our supercars performance capabilities. You'll find an example of many turns found on the world's greatest racetracks including hairpins, double apex corners, fast sweepers, chicanes, 90-degree corners and even a banked turns as well as large runoff areas, the latest high-tech safety barriers, and even the only in-ground LED lighting system in the US.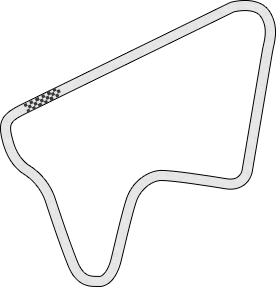 1,800 ft

Main straight away

1.2-mile

track length

7

days open

7

turns

140 mph

top speed

15 min north

Of the las vegas strip
7 586 Reviews
Over 230,000 Happy Customers! We've become a top rated racing attraction in Las Vegas and Los Angeles. See what others have to say about their exciting driving experience at Exotics Racing.

avril 8, 2012
The two instructors I had (I believe their names are Josh and Joe) were tremendously helpful in addition to being extremely friendly. I had not done anything like this before and they really helped me get a feel for the track as well as pushing me to get the most out of the cars I drove. It was a great experience. Am definitely doing it again the next time I am back in Vegas.

avril 8, 2012
The ride along experience was incredible!!! I was only planning to go and let my husband drive the cars, but getting to have a little taste of that kind of driving without the pressure of driving was great!

avril 8, 2012
Great team, great cars, great track, instruction was top notch. I drove the Corvette as I could get 10 laps for what I could afford and I could not be happier. Vinnie was the man and all the staff were very accommodating. I would not only do it again I WILL do it again!

avril 8, 2012
I loved every bit of the experience in the Audi R8 V10. I can't wait to come back and next time I am definitely going to opt for more laps. Excellent instructors allow you to really take advantage of what these cars can do.

avril 8, 2012
In the end, this is actually a very good way to get on the track, with a great car/platform, without beating on your own vehicle spending more money, than you would here, on gas, tires, fluids, truck and trailer, and course fees - and not to mention the possibility of a breakdown or crash.

avril 8, 2012
If you only do one thing in Las Vegas, DO THIS!

avril 8, 2012
Absolutley fantastic!!! A must for any car lover.

avril 7, 2012
The driving experience at Exotics Racing was amazing! I will book another visit as soon as possible.

avril 7, 2012
Exotics Racing is a top notch company. My instructor, Marc, was very friendly and encouraging. He had squealing the tires on the second lap. I would definitely recommend getting at least 7 laps. It takes a lap or two to get comfortable with the car, and after that the rest of the laps go by in a flash. Definitely want to go back and try out some of the other cars

avril 7, 2012
Amazing, I have a few people already thinking about going with me when I return next summer for more exotics action!!!

avril 7, 2012
My bucket list was filled 100 times over. My co-rider (Bear) was GREAT to have beside me. What a wonderful kid. He made the trip, and my time in the aventador I will never forget. THANKS BEAR.

avril 7, 2012
I was referred to EXOTICS RACING by a friend for an experience of a lifetime. Rolling up, I had no idea what I was in for, but quickly got an impression from the screaming engines and tires what could be. While a little intimidating at first, the number of smiles from crew to guests quickly put me at ease - until I sat behind the wheel of the Scuderia - where Bud, the instructor, took over. Helpful at every approach and not shy about telling me when to put down the hammer, I believe I got every ounce out of every lap. Like a kid in a candy store, they've got all the latest rides you've drooled over on the street. Can't wait to do it again - it's now something I GOZTA DO with every trip to Sin City. Thanks!

avril 7, 2012
WOW ---- great from booking to delivery -- I just want more laps -- 5 laps one gets the feel for the track and start to feel comfortable with teh car and the coach ---- need seven to ten laps -- Everyone should do 5 laps and then go for 5 more

avril 7, 2012
Driving the Porsche 997 Turbo with Robert was AMAZING!! Robert made me feel extremely comfortable with his knowledge and instruction technique. Thank you for an AMAZING EXPERIENCE!!! : ) Becky

avril 7, 2012

avril 7, 2012
I will be coming back every year to drive a different car, where else can you have a driver sit next to you and coach you to go faster in an exotic for this price?

avril 6, 2012
I am 12, my dad put sent me out in the covette z06 with drift driver Rudy Ibanez, I had so much fun, I told my dad I want to start racing karts.

avril 6, 2012
I went for 20 laps in the Grand Sport Corvette and had the time of my life. The car was beautiful, the track was exciting, and my instructor was patient, extremely helpful and very courteous. The only problem I had was stopping and getting out of the car at the end of my run. I could have driven till the tank ran dry. It was the most amazing time I've ever had behind the wheel of a car. Thank you for an amazing experience!

avril 6, 2012
The experience was beyond words. They say what happens in Vegas stays in Vegas. Not this time. Everyone I talk to will hear what a great experience this was.

avril 6, 2012
What a great time, I recommend spending time in the cayman first to learn track/lines, then hammer down on the faster/more powerful cars. The cayman R is a great car to learn the art of fast, without the world rushing passed so fast you can't breathe.

avril 6, 2012
What a great time, WOW! Everything was extremely well organized and the staff was great. I will definitely be back.

avril 6, 2012
Once is not enough. Great staff, track, cars. Will be back again.

avril 6, 2012
you allowed me to experience something i have only been able to dream about for years.........for me it was euphoric !!!!!

avril 6, 2012
I think the Ultimate Driving Experience will get so popular they will have to build a second track. Can't wait to do it again.

avril 6, 2012