EXPERIENCE REAL OUTDOOR GO-KART RACING IN LAS VEGAS!
Gather your buddies and get ready for a rush like no other.
Created by EXOTICS RACING, the world's largest supercar driving experience, VEGAS SUPERKARTS is the new exciting place to race go-karts on an outdoor racetrack in Las Vegas! This is the only place in Las Vegas that offers this type of driving experience, and you have to see it to believe it.
Choose your
Go-Kart
Experience
THE
LONGEST & FASTEST
RACETRACK IN LAS VEGAS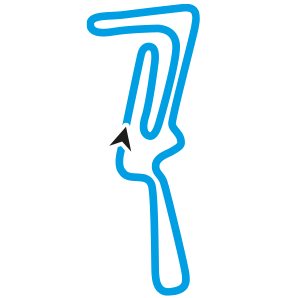 VEGAS SUPERKARTS is located 15 minutes north of The Strip, on the grounds of the fabulous Las Vegas Motor Speedway, right next to the renowned Exotics Racing Driving Center. The Las Vegas Motor Speedway is one of the largest racing facilities in the world and it offers various locations and options available on request.
VEGAS SUPERKARTS guaranties the best go-kart experience in Las Vegas. With its fast acceleration straightaway and 11 turns, the 2,000 feet long racetrack was specifically designed by professional racer drivers. Equipped with the latest high-tech safety barriers, our racetrack includes double apex corners, hairpins, fast sweepers and 90-degree corners. Even if you've never driven a go-kart, VEGAS SUPERKARTS will immediately blow your mind!
2,000 Feet

track length

7

days open

11

turns

15 min

from the las vegas strip
WHY WE ARE THE BEST
Longest
Racetrack
Created by Exotics Racing, the VEGAS SUPERKARTS racetrack is 2,100-feet long and packed with 14 thrilling turns, hairpin corners and fast acceleration straightaways.
Newest Fleet
of Go-karts
We are running the Sodikart SR5, the latest, fastest and safest model on the market. Our go-karts are equipped with 4-stroke gas engine, so they are more powerful than the average electric, indoor kart.
Safest Go-Karts
& Racetrack
Our certified racetrack has the newest and safest track protection. All go-karts are equipped with a roll bar and 4 points harness seatbelt.
Supercar
Pitlane
Access to our high-end facilities, and our pitlane that includes more than 50 supercars from Ferraris, Lamborghinis, to Porsches and many more!
2-Seater
Gokart
Take your kids for a ride or drive with a PRO and take the steering for a lap. Phenomenal sensations ...
Gordon
« Went with a group of friends and we had a blast. The go-karts are really fast and much better in comparison with all the others I've tried in Vegas. The people there were friendly and very efficient keeping the track going and the wait time between races short. I'm coming back and bringing more friends next time! »
Michael
« My son and I had a thrilling couple of races! We've raced on indoor karts before, but an outdoor track with additional space and speed really made a big difference. Loved it! Will do it again for sure. »
Brian
« Fun track with plenty of turns and straightaways. Karts are brand new and the staff was cool and helpful. Great place for a group of friends of a work outing to have some fun and compete. »
Eric
« I took my 4 year old, and we drove a two-seater. So much fun, and you get a nice amount of time. Great place and friendly folks running it.»
Scott
« Best track I've been to. Lot of space for safety and wheel to wheel racing. If I was local I would be there every week! Next time I go to Vegas it is a given I will be returning here. »
Jonathan
« The karts are quick and the track set up is great. From start to finish, everyone had a great time and we will be back again soon! »