DRIFTING RIDE-ALONG EXPERIENCE
The most thrilling ride on a racetrack!
The Drifting Ride-Along experience is truly an adrenaline shot! Exotics Racing's professional drifter will take you as a passenger for the Supercar full-speed drifting experience. Onboard the Dodge Charger SRT Hellcat, you will feel the rush of the 707hp V8 like nowhere else. The ride-along experience will amaze you with skillful racing techniques. This supercar is fully mastered by our expert racing drivers and it shows it on the racetrack! Buckle in for the adrenaline-pumping ride of your life!



Drifting Ride-Along
Dodge Charger SRT Hellcat

204 MPH
707 HP
3.4 S
US$65.900
How do you take up to three passengers for a sideways drifting, tire-smoking extravaganza of a thrill ride? Buckle them into a Dodge Charger SRT Hellcat. Why this car? To start, it's a four door sedan, so the two backseat passenger can get in with ease. More importantly, the Charger SRT Hellcat pumps out a whopping 707 horsepower and 650 lb-ft of torque.
SUPERCAR RIDE-ALONG EXPERIENCE
Pick one of three exotic cars below
Exotics Racing's professional drivers will take you as a passenger and show you what a supercar can do on our racetrack. Onboard the Porsche 991 GT3, Ferrari 488 GTB or the Lamborghini Huracan, these ride-along experience will amaze you with skillful racing techniques mastered by our experienced racecar drivers!


Supercar Ride-Along
Lamborghini Huracan

198 MPH
580 HP
3.4 S
US$216.000
It's like a time machine. Only faster. For the speed seekers the Lamborghini Huracan together with our racing drivers will have you at the edge of your seat. With 580 horsepower and our expert racing drivers, hold on tight and enjoy the high speed ride.
Supercar Ride-Along
Ferrari 488

205 MPH
660 HP
3.0 S
US$330.000
Supercar Ride-Along
Porsche 991 GT3

198 MPH
500 HP
3.8 S
US$143.000
One thing is clear already: the new 911 GT3 ride along is going to change the way you think about Porsches. With outstanding performance and offering excellent manageability, our racing drivers will break through the limits to give the Supercar experience.
RIDER ITINERARY
Our team of racing experts will guide you through the entire experience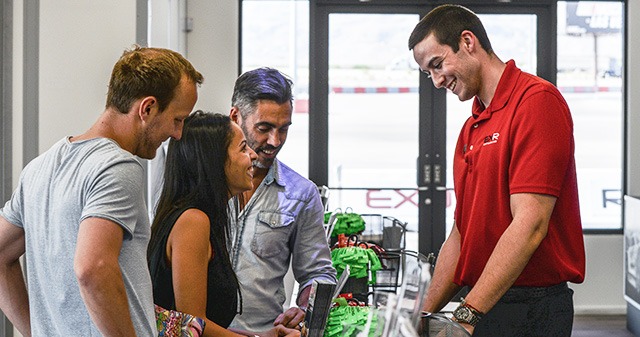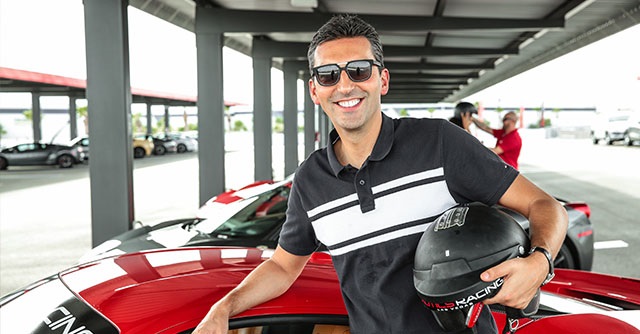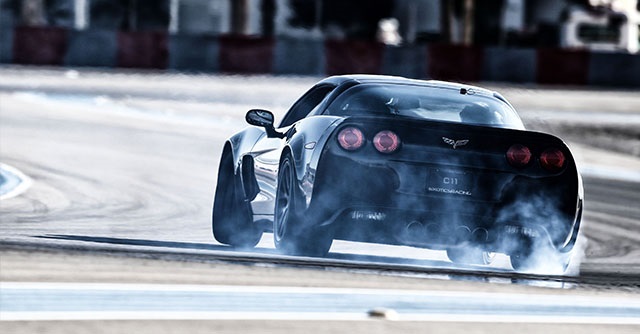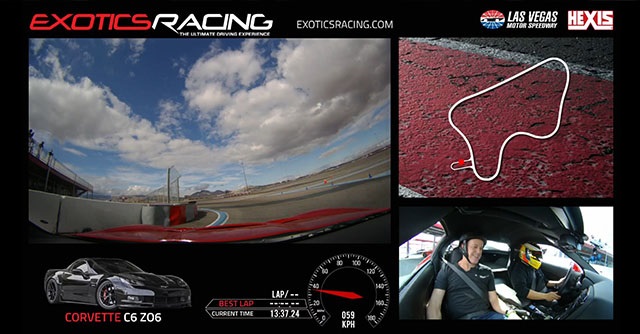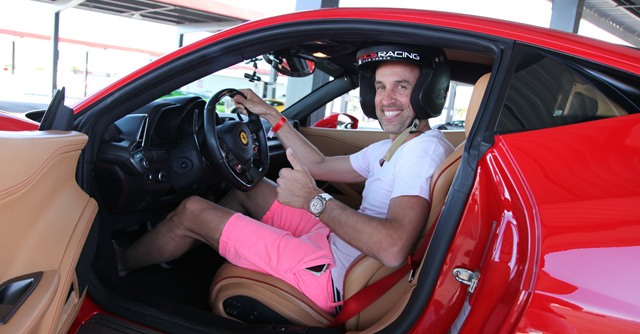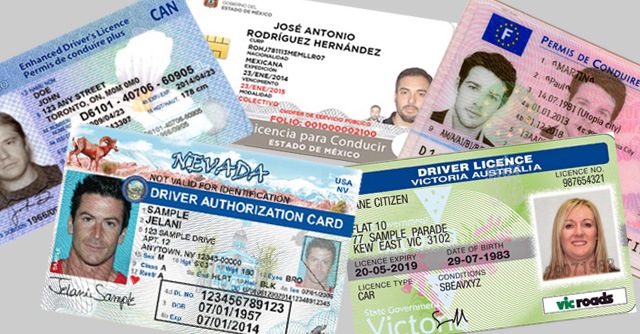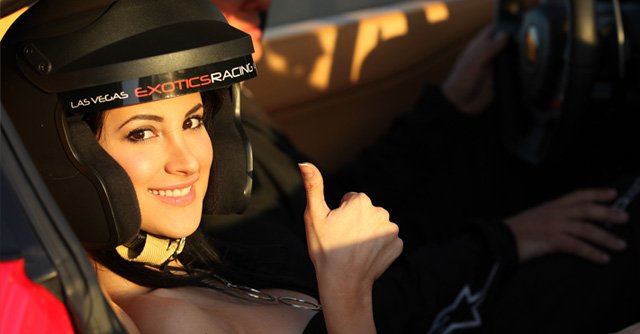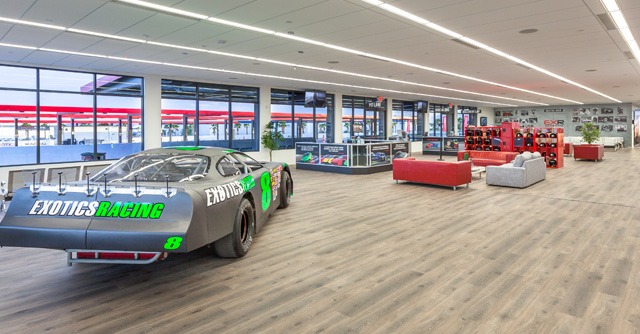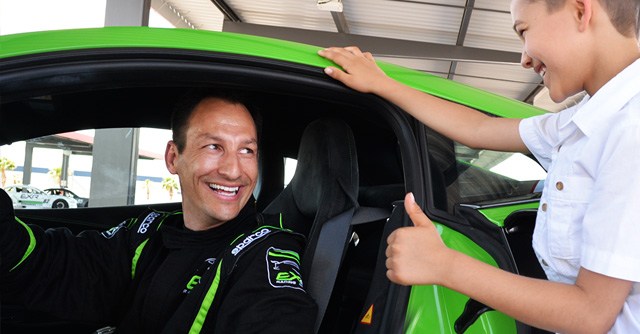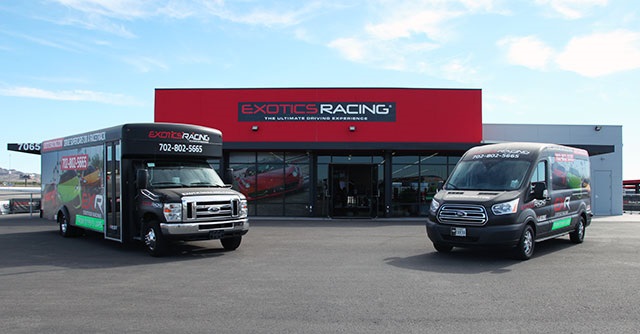 SUPERCAR DRIVING EXPERIENCES
Located on the grounds of the Las Vegas Motor Speedway, our exclusive 1.2-mile racetrack was designed by professional racing drivers to highlight our supercars performance capabilities. You'll find an example of many turns found on the world's greatest racetracks including hairpins, double apex corners, fast sweepers, chicanes, 90-degree corners and even a banked turns as well as large runoff areas, the latest high-tech safety barriers, and even the only in-ground LED lighting system in the US.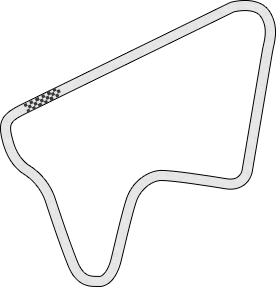 1,800 ft

Main straight away

1.2-mile

track length

7

days open

7

turns

140 mph

top speed

15 min north

Of the las vegas strip
7.083 Reviews
Over 260,000 Happy Customers! We've become a top rated racing attraction in Las Vegas. See what others have to say about their exciting driving experience at Exotics Racing.

mayo 11, 2018
The entire experience was fluid, fun, and well designed. We felt that we were treated as honored guests and appreciated the friendliness of everyone. The education and experience are unforgettable and something we have recommended to everyone who talked to since returning home.

mayo 11, 2018
I had an amazing experience at Exotics Racing! The in car instructors were amazing and really helped me to get more out of the car, and the experience in general. I really felt like I learned a lot.

mayo 11, 2018
Awesome time, great staff and the instructor was awesome. Had a great time. Definitely will come back.

mayo 9, 2018
This was our second time enjoying the cars. We had an amazing time! *** was a great instructor and the drift ride with Ibanez was a hellish good time! Definitely recommending you to our friends!

mayo 8, 2018
I bought this for my husbands bday, and oh my goodness did her have the best time!! It was the perfect gift for any car enthusiast! The instructors and staff were amazing! Thank you.

mayo 8, 2018
This was an excellent experience from start to finish. All if the staff were enthusiastic and attentive. The facilities are top notch as well. My driving instructor *** made me feel very comfortable with pushing the car towards it's limits. I would strongly recommend Exotics Racing to anyone who loves cars, or simply enjoys an adrenaline rush. I will definitely be back again.

mayo 8, 2018
This was my second time at Exotics Racing. I had an excellent experience driving the Ferrari 488 GTB, my instructor was awesome (wish I could remember his name) and encouraged/coached me to get more & more out of the car each lap. Would completely recommend the experience to friends and family.

mayo 3, 2018
I had an amazing experience ¡¡ To all car lovers it will be the best day in your life going through the track

mayo 3, 2018
really great experience. I did 5 laps in a Ferrari 430 and improved my lap time significantly.

mayo 3, 2018
It was absolutely amazing! The coach was great the service was great everyone was friendly there's nothing that I could recommend.

mayo 3, 2018
From beginning to end, the entire experience is first rate. *** was an impressive driver, and a fantastic coach. I wouldn't have been able to improve so much without her help! I'll definitely be back, and requesting her.

mayo 3, 2018
*** was AWESOME! I have been out to Exotics Racing twice now and have had *** both times, he made my experience amazing! The Porsche GT3 is an incredible car and I absolutely loved driving it! I would recommend Exotics Racing to anyone who has a love for cars! Will be on my "every time in Vegas" list! It's a must! ***

mayo 3, 2018
Best time I've ever had, saving up for a full day experience!!

mayo 2, 2018
always great fun at exotics racing. very organized and helpful throughout the entire process.

mayo 2, 2018
The overall experience was everything my husband and i had hoped it would be. The instructor at the beginning was interactive, funny and educational. The two practice laps were a great way to experience the track if you weren't driving yourself. My husband's instructor was encouraging, helpful, and made for an awesome experience. When my husband got out of the car after his ride, he was smiling from ear to ear. That made the experience amazing for me as well!

mayo 2, 2018
great day and well ran operation

mayo 2, 2018
A class act as always. My second time there, first time HPDE, and this time an intro to the LVO2. JD was a super instructor giving clear instructions and guidance. Thanks to all for making my time there special. Hopefully, I'll be seeing you soon to complete racing school.

abril 30, 2018
In Vegas for the 4th time, Been wanting to try out Exotics Racing and did this time. What a blast! My friend of 40 years, and myself, took the Corvette Stingray C7 Z06 and Mercedes AMG GT R out for 7 laps. They encourage you to drive it like you stole it! We did this the first morning in town and didn't stop talking about the experience the rest of the days we were there. FUN, FUN!!

abril 30, 2018
Great experience and wonderful people.

abril 30, 2018
Very professional, friendly and helpful staff. Very thorough process from entry to driving. Only regret is I couldn't afford more wheel time. Really enjoyed the experience.

abril 28, 2018
The whole experience was awesome. Will definitely do this again! My instructor *** was awesome and made my seat time in the car a blast.

abril 26, 2018
No improvements that I can think of. On line Reservation was easy, confirmation was prompt. Service at your facility was perfect and the drive experience was fantastic.

abril 25, 2018
very well organized from the minute you walk in the door-great service from front desk all the way through

abril 25, 2018
Good cars, good attention, excellent experience

abril 25, 2018
I loved the whole experience!! The staff is extremely friendly and helpful, the instructor was very professional and made sure I had a good time above all. And the driving experience itself is thrilling...! It's a must for any car enthusiast that wants to drive the best supercars out there.