DRIFTING RIDE-ALONG EXPERIENCE
The most thrilling ride on a racetrack!
The Drifting Ride-Along experience is truly an adrenaline shot! Exotics Racing's professional drifter will take you as a passenger for the Supercar full-speed drifting experience. Onboard the Dodge Charger SRT Hellcat, you will feel the rush of the 707hp V8 like nowhere else. The ride-along experience will amaze you with skillful racing techniques. This supercar is fully mastered by our expert racing drivers and it shows it on the racetrack! Buckle in for the adrenaline-pumping ride of your life!



Drifting Ride-Along
Dodge Charger SRT Hellcat

204 MPH
707 HP
3.4 S
US$65.900
How do you take up to three passengers for a sideways drifting, tire-smoking extravaganza of a thrill ride? Buckle them into a Dodge Charger SRT Hellcat. Why this car? To start, it's a four door sedan, so the two backseat passenger can get in with ease. More importantly, the Charger SRT Hellcat pumps out a whopping 707 horsepower and 650 lb-ft of torque.
SUPERCAR RIDE-ALONG EXPERIENCE
Pick one of three exotic cars below
Exotics Racing's professional drivers will take you as a passenger and show you what a supercar can do on our racetrack. Onboard the Porsche 991 GT3, Ferrari 488 GTB or the Lamborghini Huracan, these ride-along experience will amaze you with skillful racing techniques mastered by our experienced racecar drivers!


Supercar Ride-Along
Lamborghini Huracan

198 MPH
580 HP
3.4 S
US$216.000
It's like a time machine. Only faster. For the speed seekers the Lamborghini Huracan together with our racing drivers will have you at the edge of your seat. With 580 horsepower and our expert racing drivers, hold on tight and enjoy the high speed ride.
Supercar Ride-Along
Ferrari 488

205 MPH
660 HP
3.0 S
US$330.000
Supercar Ride-Along
Porsche 991 GT3

198 MPH
500 HP
3.8 S
US$143.000
One thing is clear already: the new 911 GT3 ride along is going to change the way you think about Porsches. With outstanding performance and offering excellent manageability, our racing drivers will break through the limits to give the Supercar experience.
RIDER ITINERARY
Our team of racing experts will guide you through the entire experience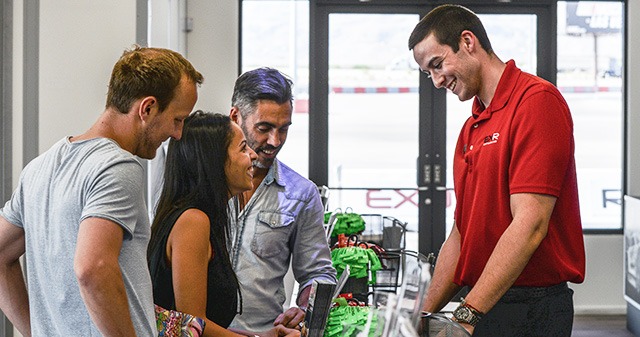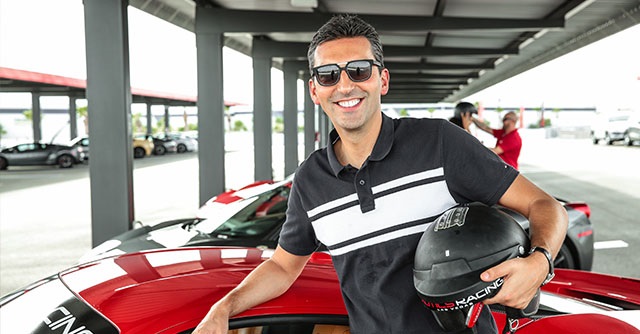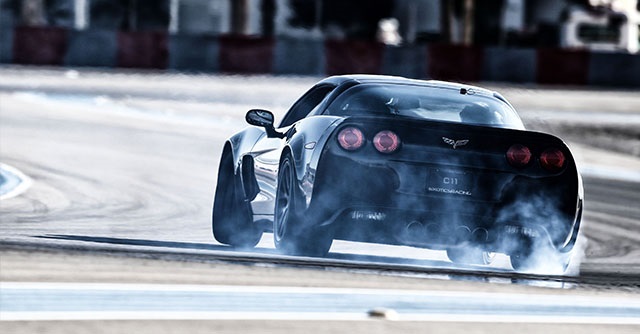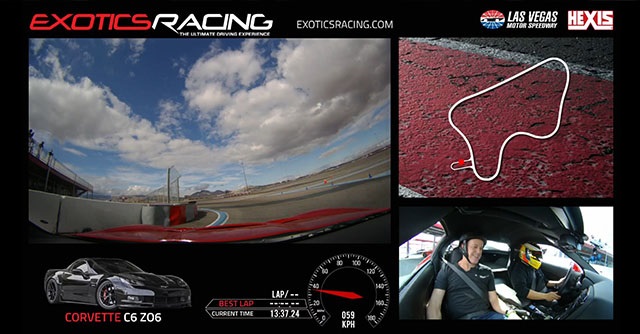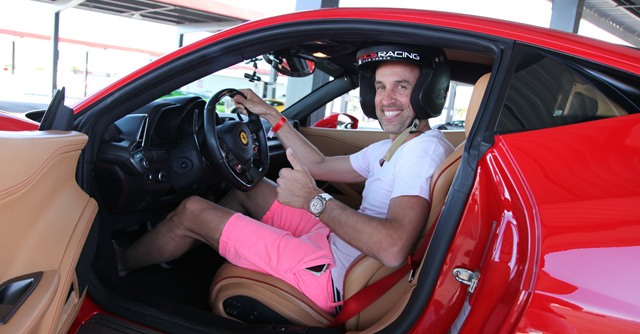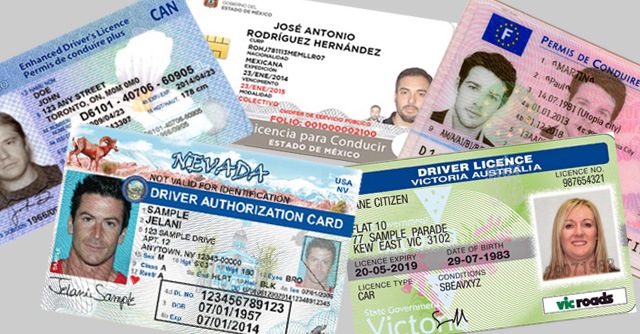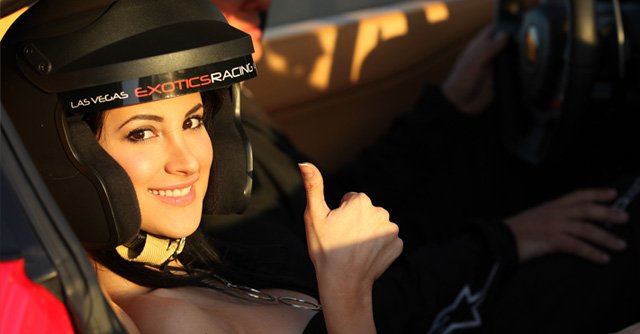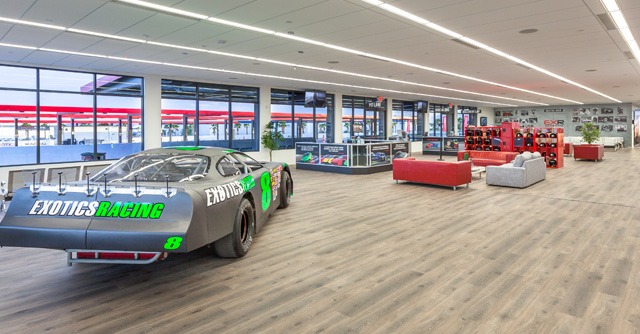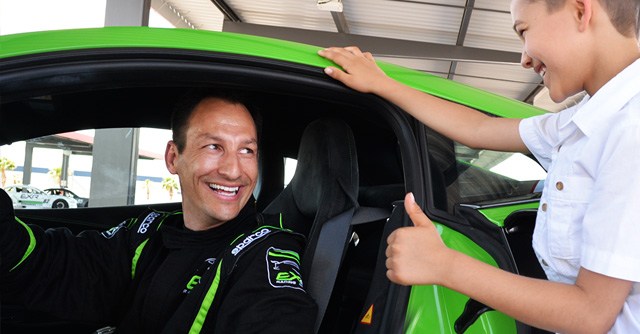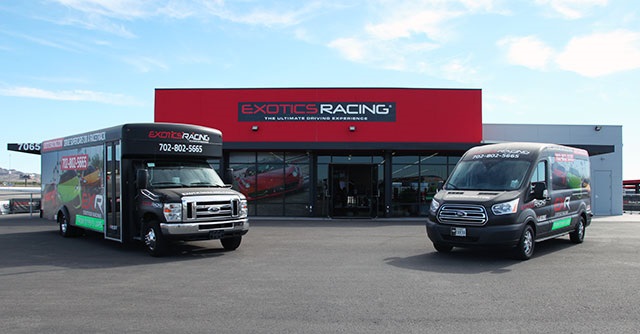 SUPERCAR DRIVING EXPERIENCES
Located on the grounds of the Las Vegas Motor Speedway, our exclusive 1.2-mile racetrack was designed by professional racing drivers to highlight our supercars performance capabilities. You'll find an example of many turns found on the world's greatest racetracks including hairpins, double apex corners, fast sweepers, chicanes, 90-degree corners and even a banked turns as well as large runoff areas, the latest high-tech safety barriers, and even the only in-ground LED lighting system in the US.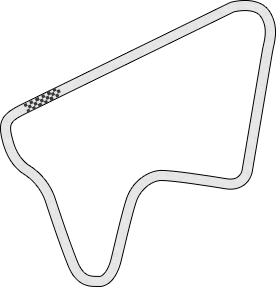 1,800 ft

Main straight away

1.2-mile

track length

7

days open

7

turns

140 mph

top speed

15 min north

Of the las vegas strip
7.098 Reviews
Over 400,000 Happy Customers! We've become a top rated racing attraction in Las Vegas. See what others have to say about their exciting driving experience at Exotics Racing.

julio 31, 2012
Would recommend to anyone wanting to experience the ultimate race car experience!

julio 31, 2012
Phenomenal experience driving cars that are meant to be raced, not displayed on a showroom. While the experience is expensive, it is definitely worth it. A person could talk and try to explain the experience, but until you are there doing it, it will never compare.

julio 31, 2012
A dream turned into reality! I would highly recommend this in your bucket list!

julio 31, 2012
Staff was professional and courteous. Instructors were excellent. I had a great experience. Best Regards, gary

julio 29, 2012
Las Vegas has many hidden gems of the strip, make sure not to miss this one!!!

julio 29, 2012
My first time doing anything like this. The Lamborghini was crazy fast and I had a blast!

julio 29, 2012
Setting an expectation level is one thing , and being able to maintain this kind of high customer satisfaction is another. The experience is mindblowing. Exotics racing will lead the way in Customer Satisfaction.

julio 28, 2012
Exotics racing was a blast !!! Will definitely try to come back !!!

julio 28, 2012
absolutely amazing experience, I will remember forever! The staff was extremely friendly and helpful.

julio 28, 2012
Absolutely amazing, there is nothing else like it! If you're thinking about it, just DO IT!

julio 28, 2012
This was my second time and the new track is awesome, car selection is stellar and the facilities are great. They really make it fun, easy, and stress free. Speeds are higher on the new track too so it's a good rush.

julio 28, 2012
Amazing Experience. This completely exceeded my expectations. I will be coming back the next time I am in town. The staff are excellent and willing to help, the cars are fantastic and the track allows you to experience the thrill of the power and handling of these exotic cars! Thanks for an fantastic experience!

julio 28, 2012
I got to drive some fantastic cars on my 40th birthday, the sort of ones that you dream of as a kid. We had an amazing day that we'll always remember. It all added to the best birthday that I've ever had. Thanks to the whole team there. You were all great:-)

julio 28, 2012
They do a great job of removing all of the inherent risk and keeping in all of thrills and excitement. I will go back some day and recommend this to everyone I know who may be interested.

julio 28, 2012
I totally loved the experience! I was impressed with how the flow went with getting drivers, cars and instructors together efficiently. I want to thank Pete in particular (driving instructor in the 458) for some great instruction. Thanks!

julio 28, 2012
If you're going to be in Vegas and love fast cars, you need to sign up for a few laps at Exotics Racing. It's friendly, professional, and unbelievably fun!

julio 28, 2012
Awesome job, will be going back again for round two. Just need to save a little more money.

julio 27, 2012
An outstandingly well run operation with immaculate cars, professional guidance and passionate people. This is their own facility and track - so if you are coming from Europe and expecting a tin shed by the side of someone else's track you are in for a big surprise. Highly recommended.

julio 27, 2012
Will consider bringing other groups

julio 27, 2012
I had to beg my wife to do this with me. She wasn't as excited before driving as I was. After driving she loved the experience and wants to do it again. When we do this again we will do multible cars on the same day.

julio 27, 2012
The best time we've ever had in Vegas! We're already talking about what cars we'll drive when we return!

julio 27, 2012
My father and I got to try the drifting ride-along package- SO FUN! We decided to ride this time, as while it is super fun to drive these beautiful exotics, we knew we'd get a special and unique treat with a professional behind the wheel. Our driver, Rudy, instilled confidence yet ensured our ride was wild from the first 5 seconds! I would highly recommend trying out Exotics Racing to anyone that likes adrenaline rushes!

julio 27, 2012
If you enjoy cars this is a perfect outing. Everyone was friendly and the instruction was very helpful. I look forward to returning. Dave-FL

julio 26, 2012
Booked 7 laps with the Porsche turbo; my wife and I both did ride-alongs in the Corvette. Marianne Z. was awesome helping with recommendations and getting everything booked for us. When not being used, most of the (gorgeous) cars are accessible for you to photograph/sit in, even if you aren't driving them yourself. Mike (the pro driver in the Corvette for ride-alongs) had us both drifting like crazy and topping out over 110mph... definitely gets your heart pumping. Upbeat, fun atmosphere; all of the staff were consistently professional and friendly. Definitely a great time, and head and shoulders above the competition--worth the trip!

julio 26, 2012
This was my second go in two years. I am an amateur, and with a good instructor this become the race of our life-experience. I would say that a good instructor is of that high importance as 50%, to come up to 100% race of a life time.. For me personally, that is close to crying! I got this with Joe in my Aventador ride, and with Buddy in my SLS ride! I am sure you guys will become the world leading in this type of racing, if you continue hire people like this,and focus on training your instructors to give quick commandos for gearshift, brakes and when to turn. I have recomended you to so many people, and I know some of these went to see you this year. Today I got an email from my Finance manager, he wanted to go as well as a colleague who have been i Vegas a few times earlier, doesnt like to gamble that much, but love racing. Just the way I feel, Vegas = going to race at your track, every time. C ya!