Lamborghini Gallardo LP550-2

200 MPH
550 HP
3.9 S
US$200.000
Gallardo holds the distinction of being Lamborghini's top selling vehicle of all time. It packs a powerful V-10 engine with 550 horsepower and a top speed of 200 mph with a 0-60 in 3.9 seconds. Named 2006 Top Gear Dream Car of the Year and 2009 Top Gear Car of the Year, the Gallardo remains a top pick among visitors to both of our tracks.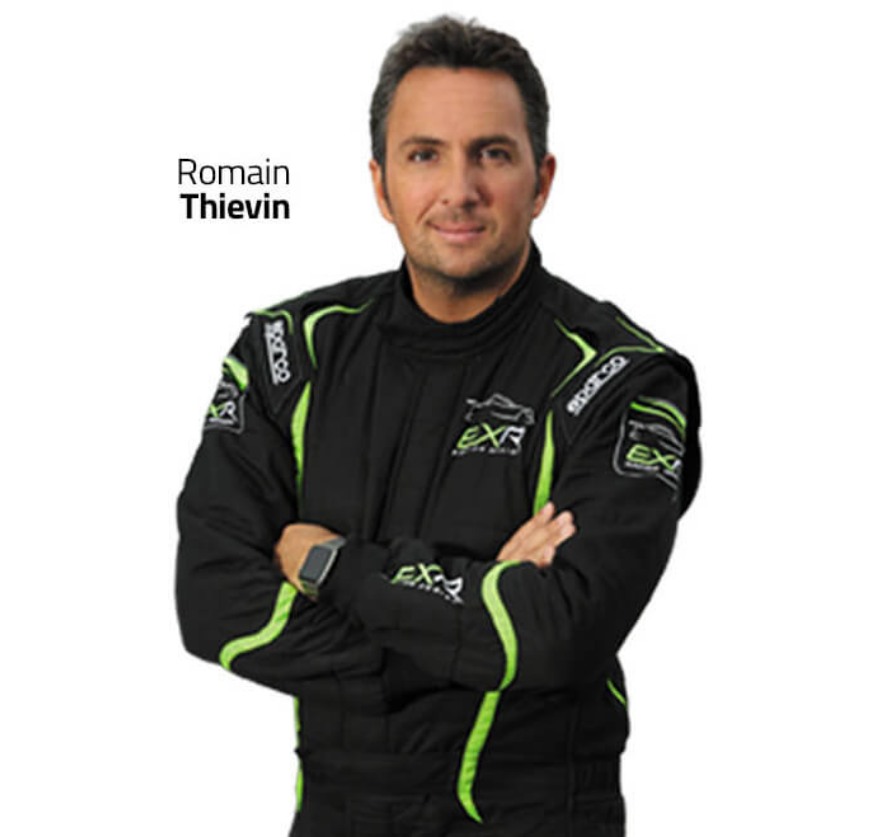 Tips From A Pro
"All Lamborghinis have a lot of power and very aggressive personalities, and it all starts with the Gallardo LP550. The LP550 throws you back with its 550hp V10 and will hold you there until you put up the white flag and surrender by taking your foot off the throttle. It has a very wide power band, making this car so much fun to drive."
Lamborghini Huracan LP580-2

198 MPH
580 HP
3.4 S
US$216.000
It's like a time machine. Only faster. There is nothing from the past that rivals the technology of the new Huracán, which comes together in a perfect car that seems straight out of the future. The rear-wheel drive system with rear mechanical self-locking differential is faster and extremely precise in transferring the torque, according to the road situation and the dynamic modes selected.
Tips From A Pro
"With 580 horsepower it's not a secret that the Huracan is fast ... really fast. It combines the best elements of the smaller, lighter Superleggera and the more powerful, but heavier Aventador. The Huracan features an all-new chassis featuring an offset mid-mounted 5.2L V10, a sophisticated rear-wheel-drive system, and the smoothest and fastest shifting dual-clutch transmission ever offered by Lamborghini making it one of the easiest Lamborghinis to drive fast, but it hasn't lost the iconic and aggressive feel you expect from Lamborghini."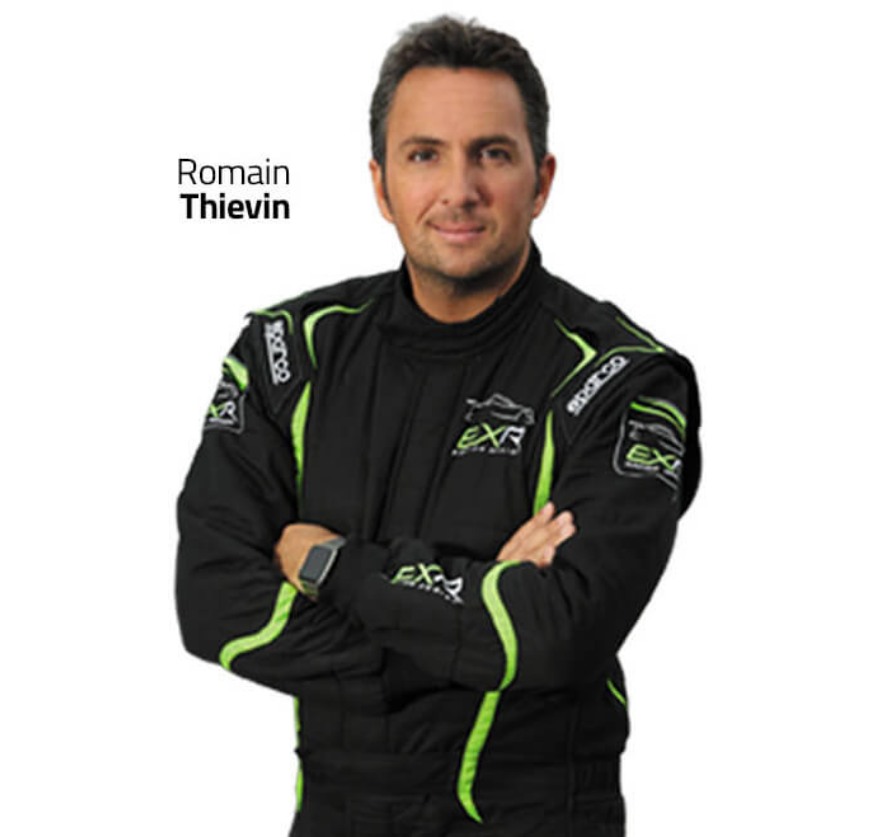 Lamborghini Huracan Performante

201 MPH
640 HP
2.9 S
US$300.000
Lamborghini has never been a company to hold back. Why stop at the mightily fast Huracán when they could go one better with the Huracán Performante? The Lamborghini Huracán Performante will lead you to thank all the engineers back in Sant'Agata, Italy for not stopping at awesome.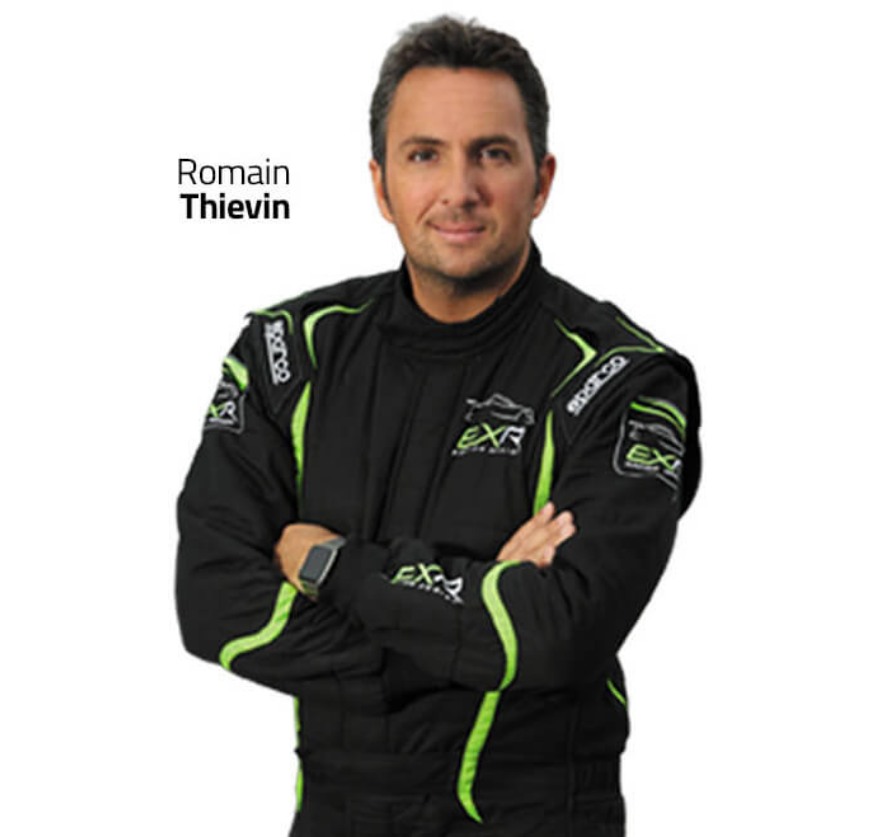 Tips From A Pro
"The Lamborghini Huracán Performante gets your attention, and not only for its looks. Behind the wheel are two large shift-paddles and in the center dash a large LED tachometer. With 640 horsepower in car that weighs just 3000 pounds, you'll be using these shift paddles fast and furiously. That's a good thing, because this Lambo wants to go hard and fast. The balance is tuned for speed and fun making this one of the most exhilarating cars in the entire Exotics Racing fleet.."
Lamborghini Aventador LP700

217 MPH
700 HP
2.6 S
US$420.000
The Aventador is Lamborghini's flagship vehicle, equipped with a 6.5-liter V-12 engine that produces an astonishing 700 hp and 509 lb-ft of torque. The Lamborghini Aventador is capable of hitting 0-60 mph in just 2.9 seconds, with a standing quarter mile in just 10.5 seconds and a top speed of 217 mph.
Tips From A Pro
"The Aventador has only one goal in life, to go fast! What else would be the purpose of a car with 700 horsepower? It has a big engine, all-wheel drive, and super wide tires to help it go fast. Like its predecessors the Diablo and the Murcielago, the Aventador is the most powerful car in its lineup. It has a very lightweight chassis equipped with a new, very advanced suspension design that makes it nimble enough for even the tightest racetrack."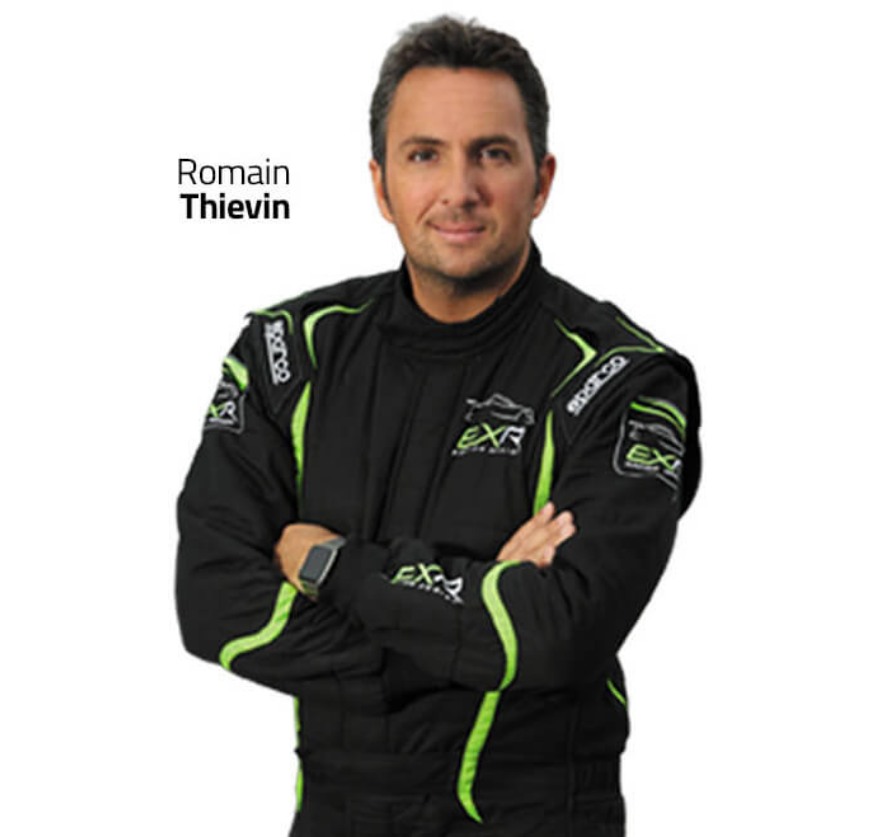 Lamborghini Aventador S

217 MPH
740 HP
2.6 S
US$420.000
With 740 horsepower capable of taking the Aventador S up to 217 MPH, and the most advanced driving dynamics technology available, Lamborghini has proven that the only limits are the ones we set for ourselves. To understand what both the car and driver are capable of requires just a few laps of Exotics Racing's track.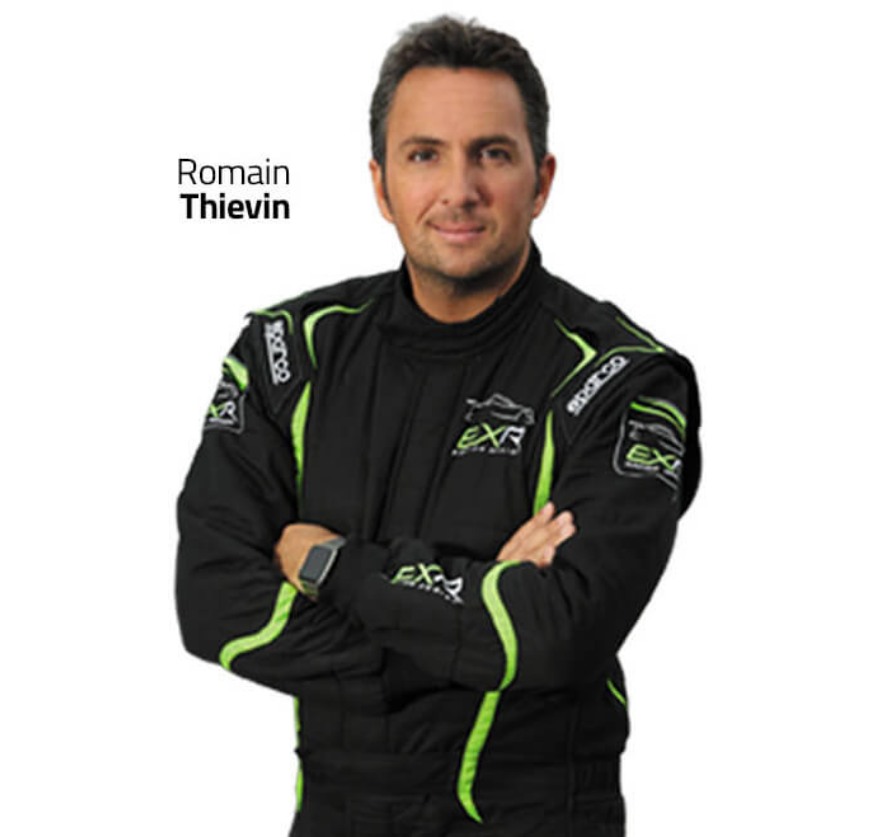 Tips From A Pro
"Does 740 horsepower have your attention? It should, and yet, there's no reason to be intimidated – only excited. Lamborghini keeps improving the driving experience and there's no better place to find out what this amazing car can do than on our Exotics Racing track."
ITINERARIO PARA CONDUCTORES
Nuestro equipo de anfitriones de carreras te guiará a través de la experiencia completa.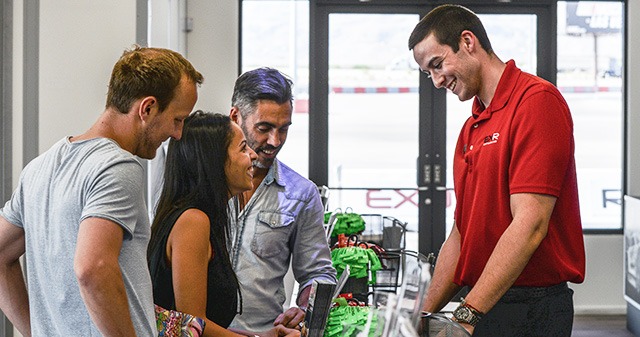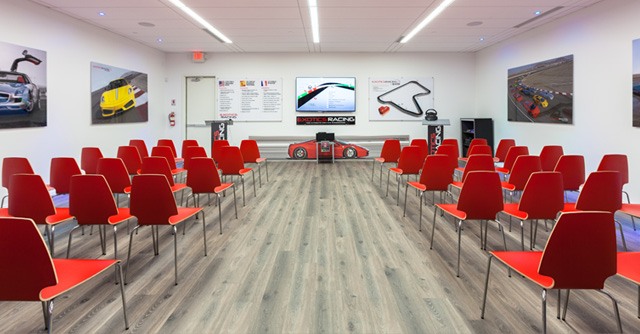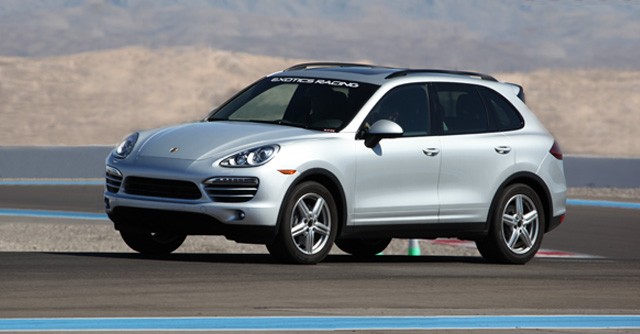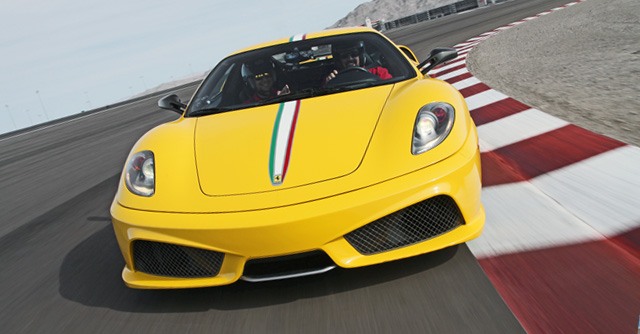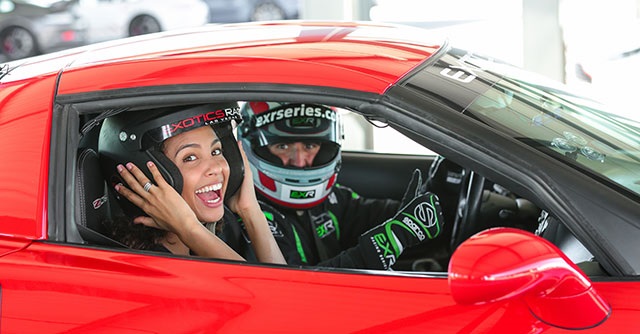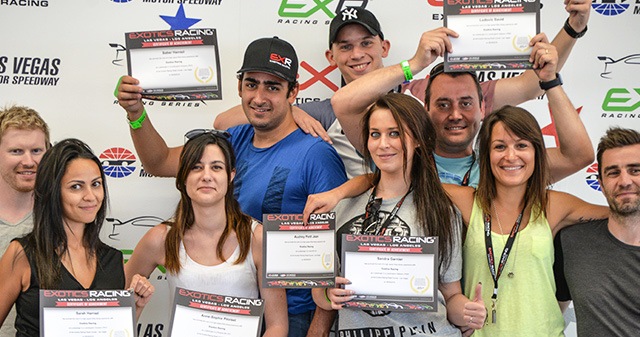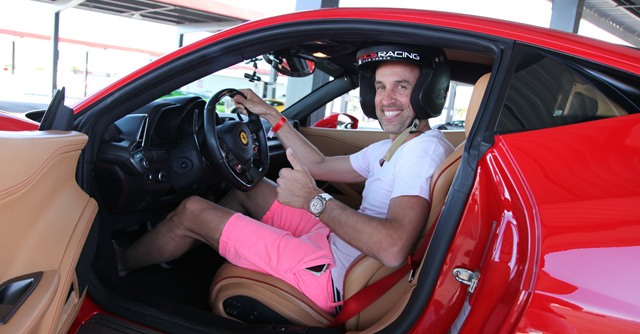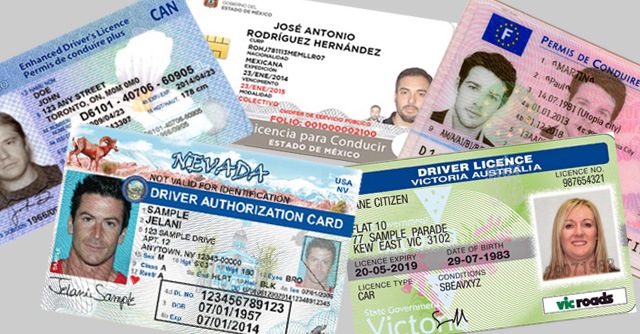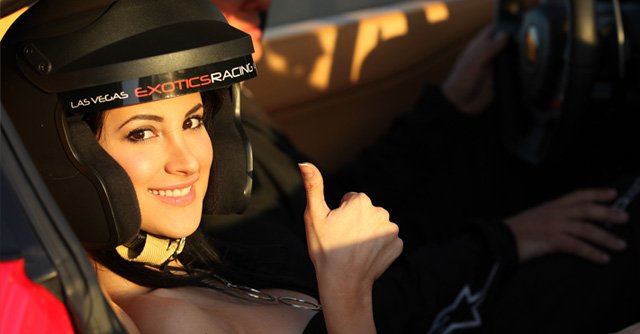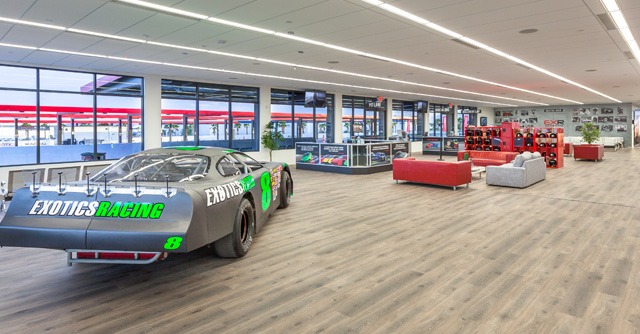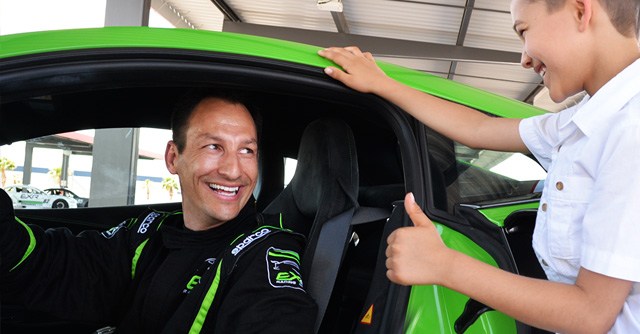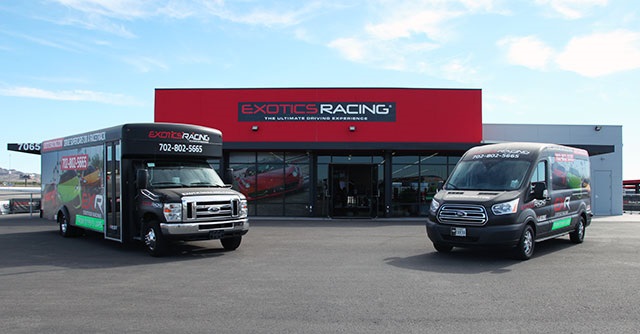 NUESTRAS PISTAS EXCLUSIVAS
Dos pistas de carreras únicas para elegir en Las Vegas y Los Angeles

EXPERIENCIAS DE CONDUCCIÓN SUPERAUTO
Nuestra pista de carreras privada de 1.2 millas fue diseñada por pilotos profesionales para que sobresalga la capacidad de desempeño de nuestros superautos más aclamados. Ofrece un trayecto rápido y estupendo que pide a gritos a los conductores que frenen tarde y aceleren a fondo. Conocida como la pista más rápida y segura en la ciudad, está localizada en Motor Speedway de Las Vegas.
1,800 Pies

Recta principal

1.2 millas

Longitud de pista

7

Días abierto

7

Curvas

140 mph

Velocidad Maxima

A 15 minutos

al norte de Las Vegas Strip

ESCUELA DE MANEJO
Dentro de nuestra pista de 1.5 millas, diseñada por pilotos de carreras profesionales, encontrarás un ejemplo de muchas vueltas encontradas en los mayores circuitos del mundo, incluyendo horquillas, doble vértice, barredoras rápidas, esquinas de 90 grados e incluso un banco giro. Con grandes zonas de derrape, las últimas barreras de seguridad de alta tecnología e incluso el único sistema de iluminación LED en los Estados Unidos, esta pista ha sido idealmente creada tanto para la escuela de carreras como para los eventos de competición en Las Vegas.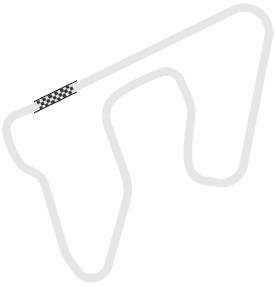 1,800 Pies

Recta principal

1.5-millas

Longitud de pista

7

Días abierto

9

Curvas

140 mph

Velocidad Maxima

A 15 minutos

al norte de Las Vegas Strip

EXPERIENCIAS DE CONDUCCIÓN SUPERAUTO Y ESCUELA DE MANEJO
Nuestra pista privada de 1,2 millas se encuentra en los terrenos de la icónica Auto Club Speedway en SoCal y es una delicia para conducir para cada conductor. La configuración única de esta pista presenta muchos desafíos para nuestros supercars de alto rendimiento, incluyendo un 1.600 pies de derecho y ambos virajes de baja y alta velocidad. La mejor tecnología de seguridad incluye grandes áreas de escorrentía y barreras de seguridad TecPro Formula One.
1,600 Pies

Recta principal

1.2-millas

Longitud de pista

2

Días abierto

8

Curvas

130 mph

Velocidad Maxima

45 min ESTE

Del centro de Los Angeles
Mas de 230,000 Clientes Satisfechos





VE TODOS LOS 7,570 TESTIMONIOS
latest news
Stay in touch with everything that's happening at Exotics Racing