DRIFTING RIDE-ALONG EXPERIENCE
The most thrilling ride on a racetrack!
The Drifting Ride-Along experience is truly an adrenaline shot! Exotics Racing's professional drifter will take you as a passenger for the Supercar full-speed drifting experience. Onboard the Dodge Charger SRT Hellcat, you will feel the rush of the 707hp V8 like nowhere else. The ride-along experience will amaze you with skillful racing techniques. This supercar is fully mastered by our expert racing drivers and it shows it on the racetrack! Buckle in for the adrenaline-pumping ride of your life!



Drifting Ride-Along
Dodge Charger SRT Hellcat

204 MPH
707 HP
3.4 S
US$65.900
How do you take up to three passengers for a sideways drifting, tire-smoking extravaganza of a thrill ride? Buckle them into a Dodge Charger SRT Hellcat. Why this car? To start, it's a four door sedan, so the two backseat passenger can get in with ease. More importantly, the Charger SRT Hellcat pumps out a whopping 707 horsepower and 650 lb-ft of torque.
SUPERCAR RIDE-ALONG EXPERIENCE
Pick one of three exotic cars below
Exotics Racing's professional drivers will take you as a passenger and show you what a supercar can do on our racetrack. Onboard the Porsche 991 GT3, Ferrari 488 GTB or the Lamborghini Huracan, these ride-along experience will amaze you with skillful racing techniques mastered by our experienced racecar drivers!


Supercar Ride-Along
Lamborghini Huracan

198 MPH
580 HP
3.4 S
US$216.000
It's like a time machine. Only faster. For the speed seekers the Lamborghini Huracan together with our racing drivers will have you at the edge of your seat. With 580 horsepower and our expert racing drivers, hold on tight and enjoy the high speed ride.
Supercar Ride-Along
Ferrari 488

205 MPH
660 HP
3.0 S
US$330.000
Supercar Ride-Along
Porsche 991 GT3

198 MPH
500 HP
3.8 S
US$143.000
One thing is clear already: the new 911 GT3 ride along is going to change the way you think about Porsches. With outstanding performance and offering excellent manageability, our racing drivers will break through the limits to give the Supercar experience.
RIDER ITINERARY
Our team of racing experts will guide you through the entire experience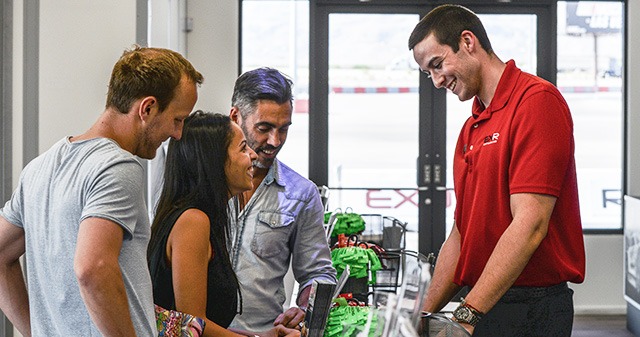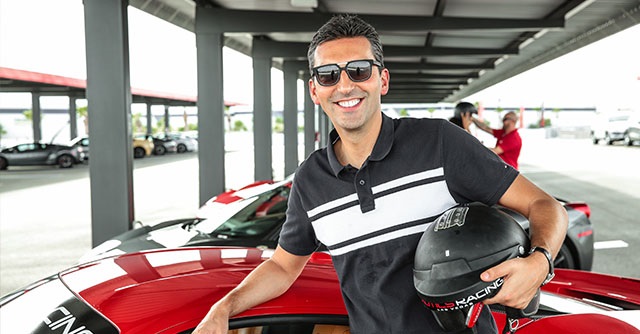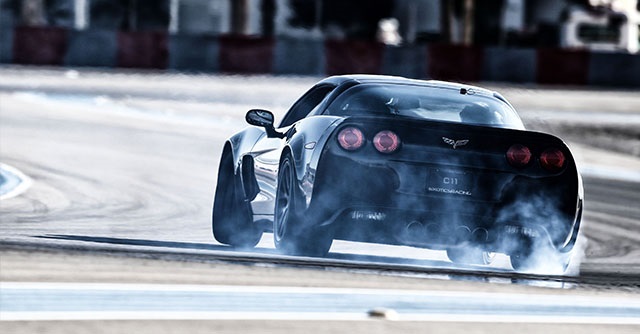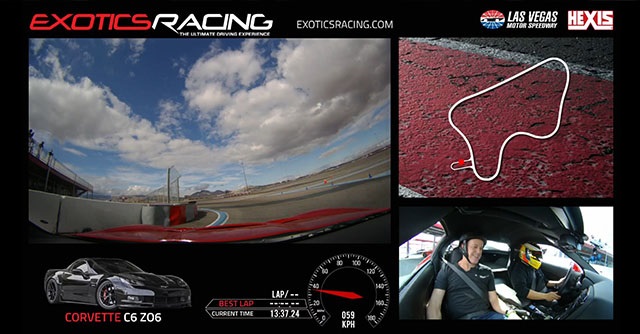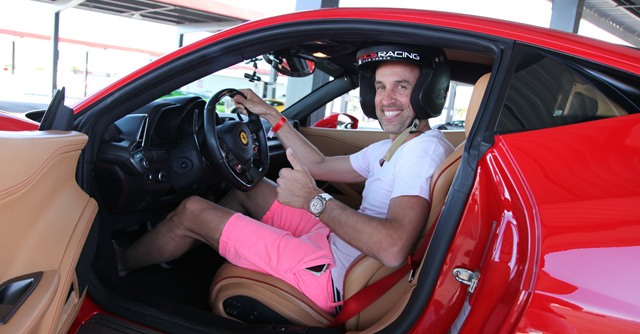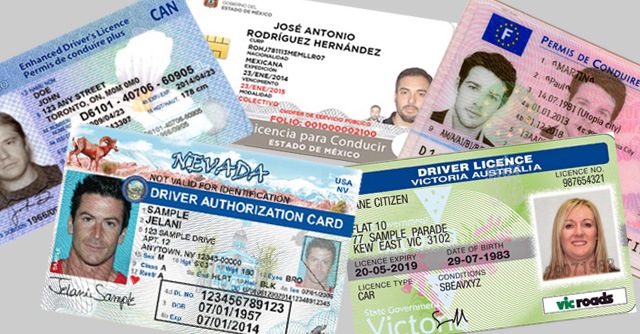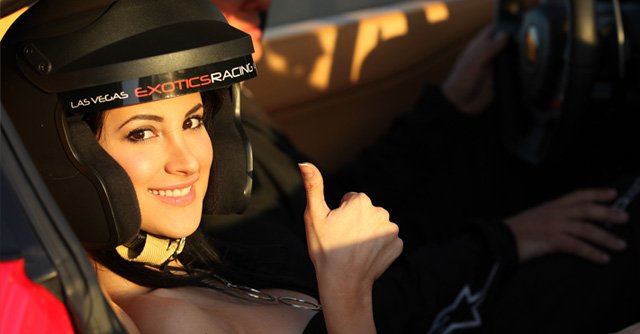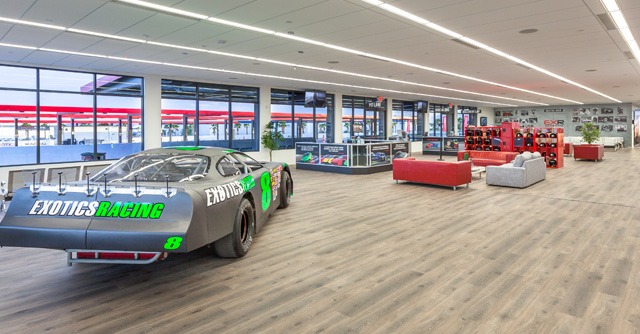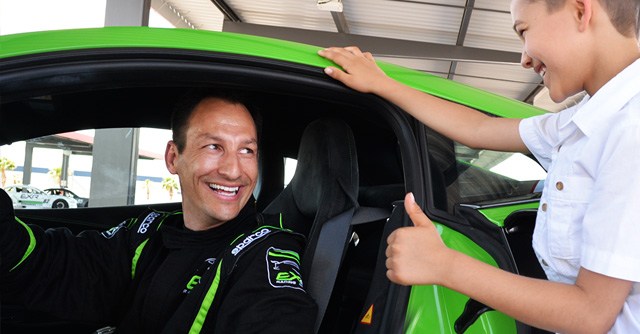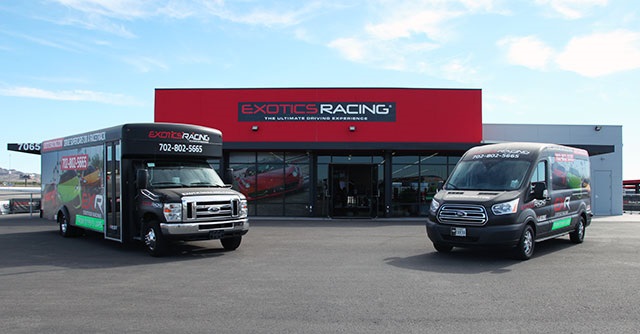 SUPERCAR DRIVING EXPERIENCES
Located on the grounds of the Las Vegas Motor Speedway, our exclusive 1.2-mile racetrack was designed by professional racing drivers to highlight our supercars performance capabilities. You'll find an example of many turns found on the world's greatest racetracks including hairpins, double apex corners, fast sweepers, chicanes, 90-degree corners and even a banked turns as well as large runoff areas, the latest high-tech safety barriers, and even the only in-ground LED lighting system in the US.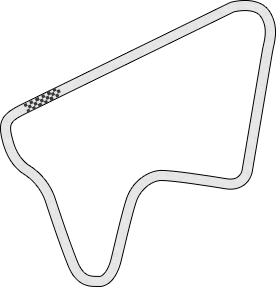 1,800 ft

Main straight away

1.2-mile

track length

7

days open

7

turns

140 mph

top speed

15 min north

Of the las vegas strip
7.084 Reviews
Over 400,000 Happy Customers! We've become a top rated racing attraction in Las Vegas. See what others have to say about their exciting driving experience at Exotics Racing.
enero 21, 2012
This is one of the must do things when going to Las Vegas. Do yourself a favor and save some money in the slots and go for a drive!
enero 20, 2012
I have instructed Law Enforcement Driver Training for for over 20 years and not been able to test my skills and have this much fun. Exotic's girls kept everything moving smooth, instructors were great guys, the cars fantastic! Thanks for the ride, Mike
enero 20, 2012
The best day of my life. There are no words to describe the levels of excitement, pleasure and happiness that this experience brought me. The cars were in excellent condition, the people were very helpful, friendly and professional, and the track was absolutely enjoyable. I would definitely recommend this for anyone to try.
enero 20, 2012
Let's face it, 99% of us will never own a super car. Exotics Racing gives us "regular people" an opportunity to live out our dreams by driving one of these mechanical master pieces. The staff was great, the driving coach was phenomenal, and the cars were all A+. I have no doubt that I will revisit Exotics Racing on my next trip to Vegas and will recommend it to all driving enthusiasts and/or super car admirers!
enero 20, 2012
enero 20, 2012
I was initially nervous about driving such exotic cars considering I have zero experience with such equipment but your incredible staff put me at ease. I have a hard time thinking of any more enjoyable time than I spent at Exotics Racing. The experience is fortunately repeatable and not once in a lifetime. i will be seeing you again to reacquaint myself with the 458 and introduce myself to the Aventador and McLaren(when it arrives). Thanks again for a terrific experience.
enero 17, 2012
My only regret was that I didn't drive all the cars today. An absolute blast!
enero 17, 2012
everything was top knotch,I started with the Audi R8 V10 then the Lamborghini Aventdor LP700, with the first rate instruction I was able to push to my limits. Thank You to everyone there.
enero 17, 2012
This is the best experience you can have driving a high performance automobile. I do not care if you own one of the models they have for you to drive, this is the best way to enjoy it. I drove the Porsche 997 Turbo, and it was the fastest car I have ever been in. The chance to pass other cars made it all the more enjoyable. If you want a chance to to experience what it is like to race exotic cars this IS the one for you. It didn't hurt that the U.S. Air Force Thunderbirds were practicing over head at the time.
enero 17, 2012
The most awsome experience ever in a vehicle
enero 17, 2012
Great team, great cars, good experience ! 5 laps might ne a bit too short, so go for 6 or 7 laps per car if you can.
enero 17, 2012
I had an amazing experience. Thanks to Exotic racing!!
enero 17, 2012
If you have EVER wanted to drive an exotic car at speed - this is the way to go - I would also recommend buying the extra laps!!!
enero 17, 2012
I had an amazing time, this is the coolest thing I have ever done. The Lamborghini Superleggra was an awesome care to drive. The instructors are awesome and really let you push the cars to the max. I have never had so much fun in such a short period of time. I highly recommend Exotics Racing. As soon as I got back to Florida I told all my co-workers and friends about this, when they did not believe me I showed them the video. Next time we go to Las Vegas I am going to do this again. Everyone was super professional and everything went very smoothly. It you want some heart-pumping action and drive the car of your dreams without having to worry about a ticket this is the place to do it!
enero 17, 2012
I am not a passionate car guy, but this experience was over the top fun! I never fill out these surveys, but just had to thank everyone for the grin it put on my face.
enero 14, 2012
One of my best experiences ever! I drove my Dream car. (GTR) Truly an experience that I´ll never forget and will definitely come back on my next opportunity with family & friends. Thank you so much. The only thing I regret was only driving 5 laps. It went by way too quick. I purchased the video as well so now I have the on-board camera video to look back at. Staff and instructor was very friendly and helpful. Overall, best time of my life. Exceeded all of my experiences. Left me speechless when I finished the course.
enero 14, 2012
Give that a driver a raise, he was quite amazing, and also very friendly and personable!
enero 14, 2012
The staff were all friendly and helpful and very willing to help and answer questions. The driver was excellent. His advice enabled me to truly experience driving an exotice car.
enero 14, 2012
An experience of a lifetime! I will make this a necessary stop eveytime in Vegas.
enero 14, 2012
It was more fun than my wedding night & I had a GREAT wedding night.
enero 14, 2012
From the moment you arrive, you can feel the excitement. You'll smell the conglomeration of burnt tires, liquids, and oils which you know means the cars are going fast. They're being driven. If you think you drive fast, you haven't seen anything yet.
enero 14, 2012
Brilliant - highly recommend. cars are great, instructors are fantastic, and the overall experience was a highlight of my trip to the USA.
enero 14, 2012
enero 14, 2012
enero 14, 2012
Great experience, well worth the price. Also got a great deal with presidential limo to get the ride up there.