Drive a
Corvette C8

On a Racetrack!
Some thought they would never do it. But they did. After 66 years since the first model, Chevrolet moved the engine and transmission in the venerable Corvette from the front to a mid-engine layout. The result is a Corvette C8 that is more driving-focused than ever before. read more >
With a 495-horsepower V8 and 8-speed dual-clutch automatic transmission with short ratios that takes the thundering V8-powered Corvette C8 to 60 MPH from a standing start in just 2.8 seconds. That's not only due to the power, but also thanks to better grip provided by the weight shifting backward allowing the tires to really bite into the asphalt. The same goes for exiting the corners under power.
Cornering is yet another benefit of the mid-engine configuration where a hint of understeer on entry yields to a carving arc through the apex. It's all about bringing the polar inertia the center of the car where the weight is evenly distributed to all four wheels. Chevrolet has now produced a Corvette that wants to turn instead of one that merely has to turn, which makes it ideal to experience at Exotics Racing starting at $295 for five laps.
less >
Chevrolet Corvette C8 Z51

194 MPH
495 HP
2.6 S
US$100.000
Corvette C8 is truly revolutionary. With its 6.2-liter LT2 V8 engine and 8-speed dual-clutch automatic gearbox now tucked in behind the driver, the Corvette C8 also has a completely new aluminum frame and composite body panels. As a result of all this the Corvette C8 goes a full second faster than the Corvette C7 Stingray to 60 MPH from a standing start in a blistering 2.8 seconds. Why? 495 horsepower and 470 lb-ft of torque is one reason.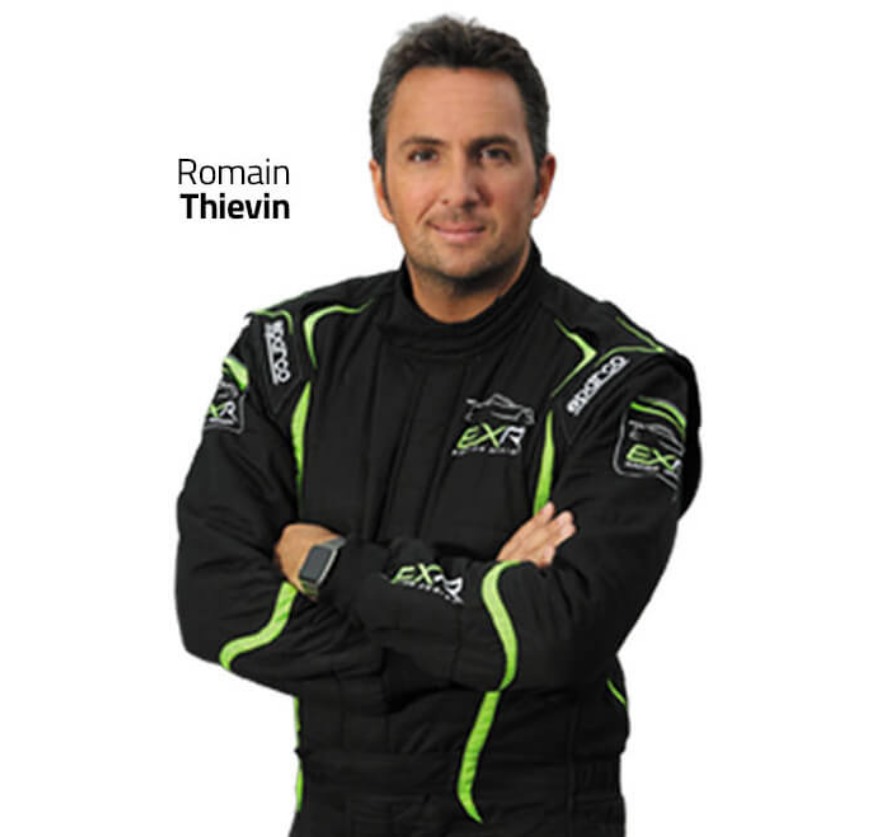 Tips From A Pro
"The Corvette C8 is unlike any other Corvette you may have driven before. Where previous Corvettes have been something of a handful, requiring some muscle to drive, the Corvette C8 is a precise driver's tool. To get the most from it, focus on the ideal line, make precise inputs on the wheels and pedals and keep your eyes up because the next corner will come quickly."
ITINERARIO PARA CONDUCTORES
Nuestro equipo de anfitriones de carreras te guiará a través de la experiencia completa.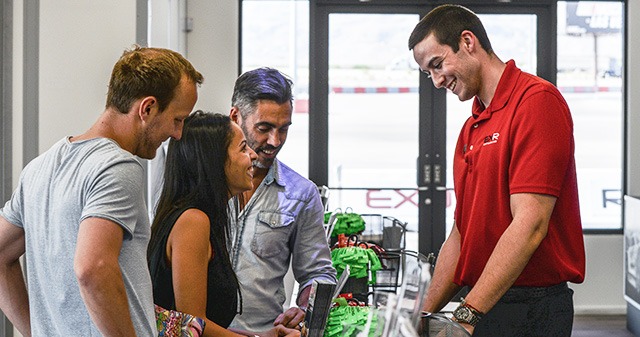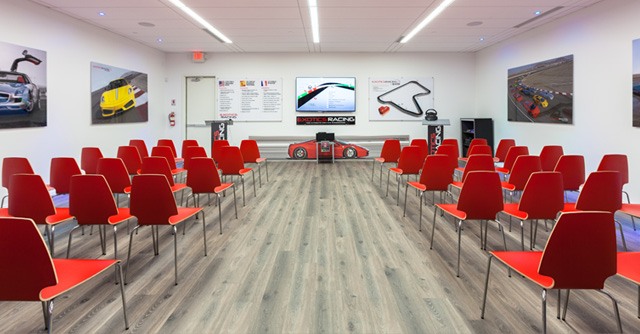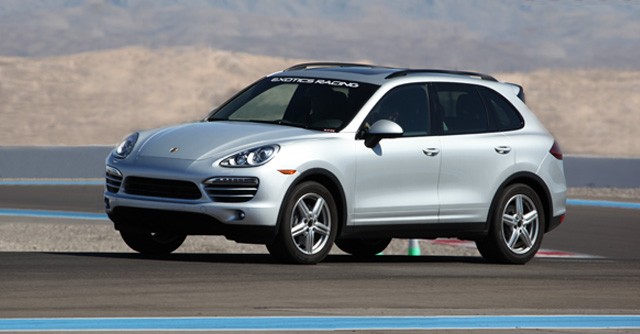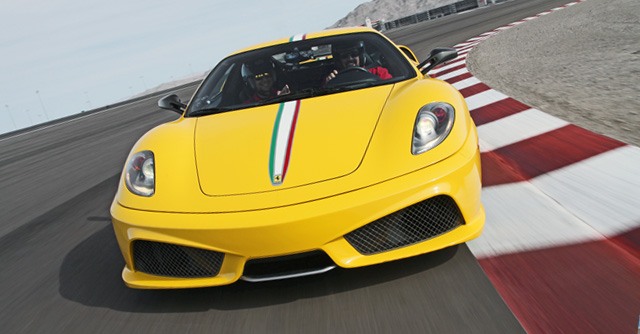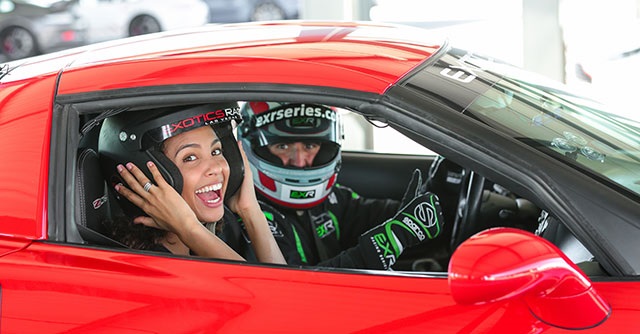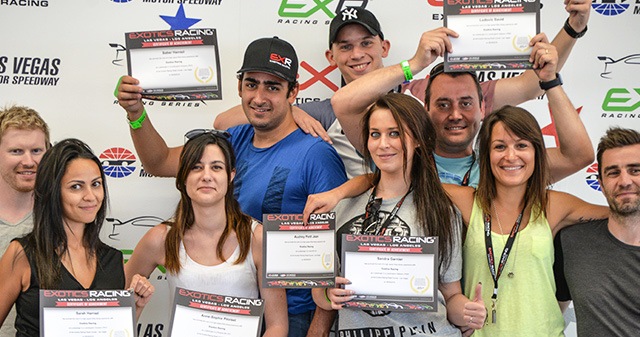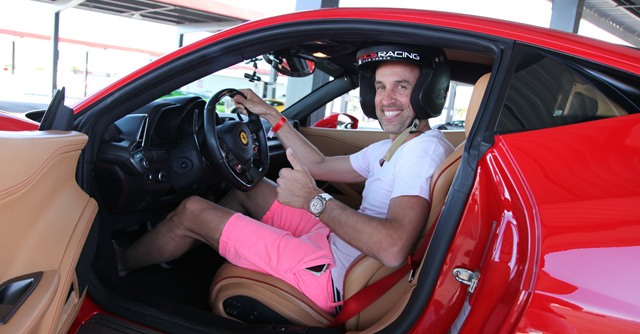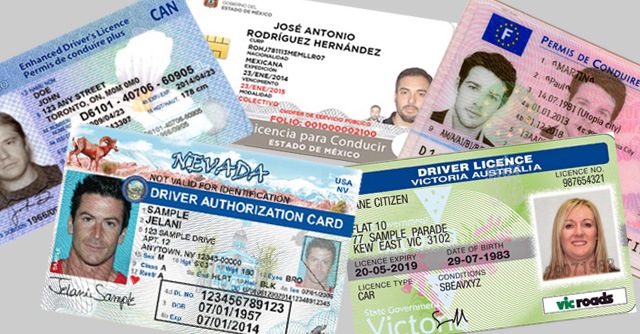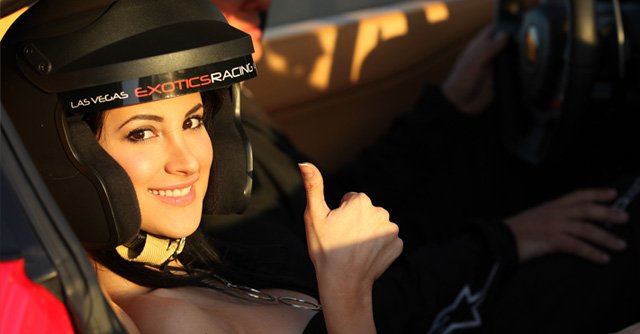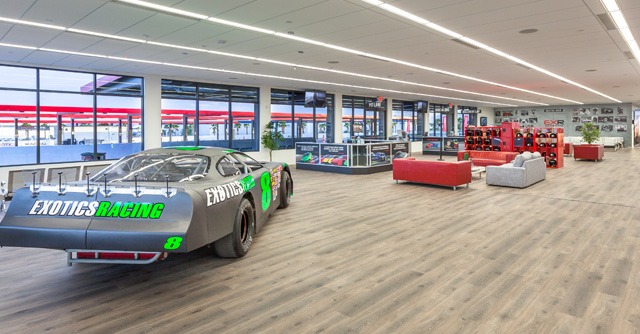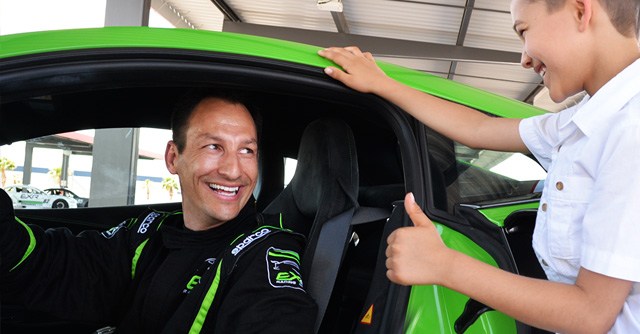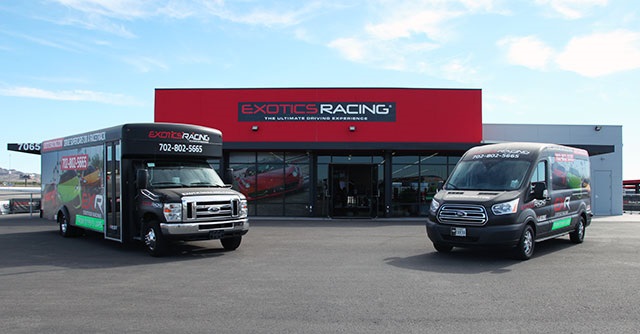 SUPERCAR DRIVING EXPERIENCES
Our Las Vegas location is at SpeedVegas Motorsports Park, just 15 minutes from the world famous Las Vegas Boulevard. Our exclusive 1.3-mile racetrack was designed by professional racing drivers to highlight our supercars performance capabilities. You'll find an example of many turns found on the world's greatest racetracks including hairpins, double apex corners, fast sweepers, chicanes, 90-degree corners and even a banked turns as well as large runoff areas, the latest high-tech safety barriers, and even the only in-ground LED lighting system in the US.

2,000 ft

Main straight away

1.3-mile

track length

7

days open

10

turns

140 mph

top speed

15 min south

Off the las vegas strip
TIME TRIAL WORLD CHALLENGE BY EXOTICS RACING
ONLY at Exotics Racing!
You never know how fast you are until you come to Exotics Racing! Challenge your driving skills on a racetrack behind the wheel of our supercars and take part of the world's largest motorsports competition, exclusively at Exotics Racing Las Vegas.
After each driving experience, whether you want to race against the clock or a friend, our automatic live and online ranking allows you to compare your laptimes and rank against other drivers. There is no exception, every driver is timed on our racetrack and therefore is a competitor of our World Challenge!
Who will be the next fastest driver at Exotics Racing?
Chevrolet Corvette C8 Z51 Video
1-DAY CORVETTE C8 Z51 HPDE
US$1.990
A full-day to improve your driving skills and get the best out of the Corvette C8 Z51.

Chevrolet Corvette C8 Z51 Gallery
137 Reviews
Over 400,000 Happy Customers! We've become a top rated racing attraction in Las Vegas. See what others have to say about their exciting driving experience at Exotics Racing.

agosto 21, 2019
Great instructors, very efficient program. A lot of fun!

junio 21, 2019

junio 21, 2019
Best experience ive had will be coming back

junio 20, 2019
This was my 4th time coming to Exotics Racing in Las Vegas since you originally opened at the old track. This by far was my BEST experience from start to finish. The preview class instructor (***???) and driving instructors were well informed about the track and each individual car, particularly explaining the cones and turns. Track time was a blast and I enjoyed the drive much more b/c previously I was overwhelmed with information and stuff to remember driving over 100 MPH! However, they had the right tone and cadence of instruction to make it a great time. I now see why you have separate instructors per car b/c they know THAT car. I'll be back for either your HPDE or Advanced Racing School. Only thing is I wish you had a track in ***! Keep up the great work!

mayo 23, 2019
while I was on the track I had my instructor who did an overal good job. He advised he would get me an additional lap after a couple of cars held me up quite a bit. I did not receive that but that is a rookie gripe!!!!! Over all it was a great experience. Thank You and Your Team.

mayo 7, 2019
This was an awesome experience. *** assisted me from the passengers seat, his instruction was definitely valuable.

mayo 7, 2019
Had a great time, Drove 6 different cars and had some really good instructors. The course is fun and I can't wait to go back.

mayo 2, 2019
This was our first experience wit EXR and it started out very well. We had my friend and I on the same registration but two different ways to pay. They were very willing and able to work through our questions and concerns. We even had a third friend call in later and they had no problem connecting the two reservations together. They kept us informed on the vehicles available. Due to conditions out of their control, there were a couple vehicles that ended up having mechanical failures. EXR was very helpful and did what they could to upgrade our experience and enjoyment. Everything really worked out for the best because the vehicles we ended up driving were absolutely epic. Myself specifically, took my time and enjoyed the experience that we were having there. *** were incredible at realizing what my talents and limits were. They were extremely intelligent on the track and how to guide me through it. I enjoyed the experience so much that EXR had to rotate myself between instructors. I loved that because they didn't just give me a certain amount of time that I needed to get done. They adjusted to my time and were ready with very very capable instructors. I loved fine tuning and getting to know different aspects of my driving skills. It helped out tremendously working with three different instructors. I was unable to, physically, fit into one of their vehicles and they didn't even hesitate on finding me a different vehicle. That vehicle ended up being my fastest car of the day. Afterwards, when we were waiting for our videos, which was sent but email, I realized that I gave them the incorrect email address. I called them up and they changed the address and I received it withing a couple of minutes. All three of us were absolutely thrilled by the entire experience that we are planning a trip every year to enjoy it over and over and over. Thank you to the entire EXR team!!!!

abril 26, 2019
There is nothing I can say that could have improved our experience. The instructional sessions were nice and informative. The driving instructor was awesome! Well be back! ***

abril 18, 2019
I had yet another great time! As always, all staff members were courteous, and I enjoyed the experience immensely. This was my 5th time at Exotics Racing (2 times in Las Vegas, 3 times in Fontana), and as long as they continue to exist, I will keep returning!
OUR SUPERCARS
The world's largest fleet of exotic cars with over 50 cars and 19 models to choose from including the hottest cars by Ferrari, Lamborghini, Aston Martin,
Porsche, Corvette, Audi and Mercedes. All cars are equipped with paddle shifters to accommodate all skill levels and board dash
cameras to capture every moment of your Exotics Racing experience.